March 30, 2017 | Sandy Giardi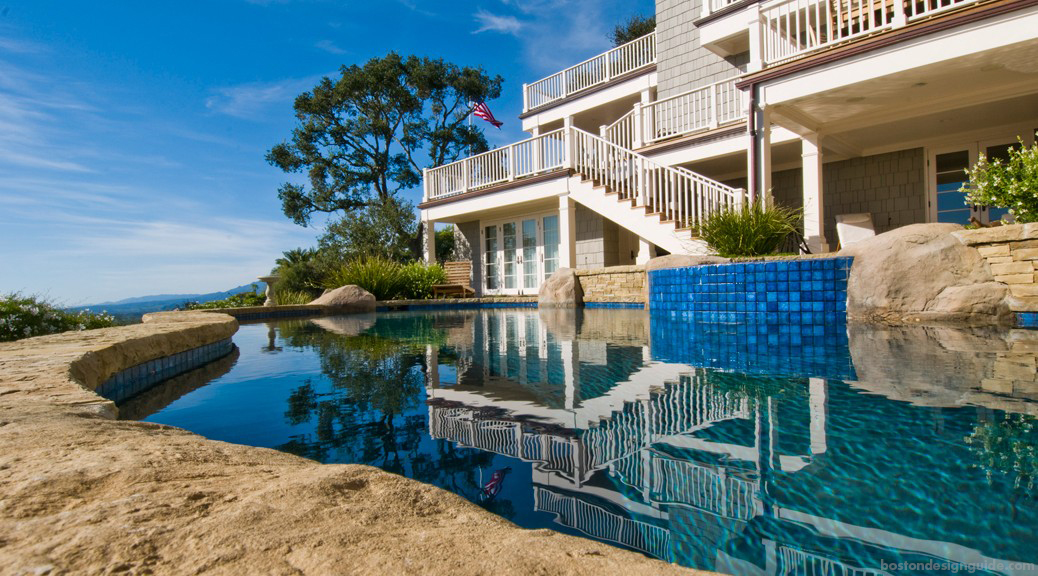 Globe-Trotting to Santa Barbara, California
Architecture by Patrick Ahearn Architect
For a home high in the hills of Santa Barbara, California, Martha's Vineyard architect Patrick Ahearn had to factor in fire and earthquake zones when crafting his design parti for the city officials' approval. Parameters that, we don't have to tell you, fall well outside of his usual m.o. on the island colony he calls home. No matter, just as his former client had hoped, Ahearn was able to work his magic out west and get a plan for "a full gut rehab and then some" of the 1930s home unanimously approved by both the historic district commission and the city.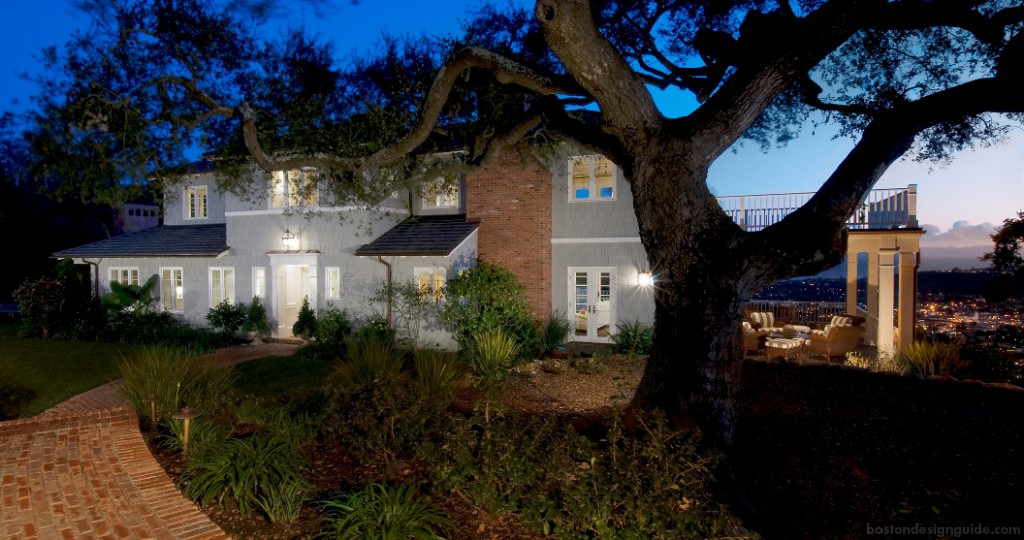 Previous architects, more suited to the mission-style homes that populate the hillside, had reached an impasse with the historic renovation and didn't quite know how to handle this soon-to-be California stunner. Ahearn did. He used fireproof materials where he could, employing a cementitious material on the roof instead of wood that, says Ahearn, "takes on the attitude of wood." 
He designed the pool (seen in the main image)—azure waters that surround the home like a moat—to meet earthquake standards, navigating the complex technologies required with ease. The residence's extraordinary views, made all the more impressive by its hilltop perch, were celebrated by the design. Says Ahearn, "You look right down to the Santa Barbara Yacht Club and the channel islands in the distance."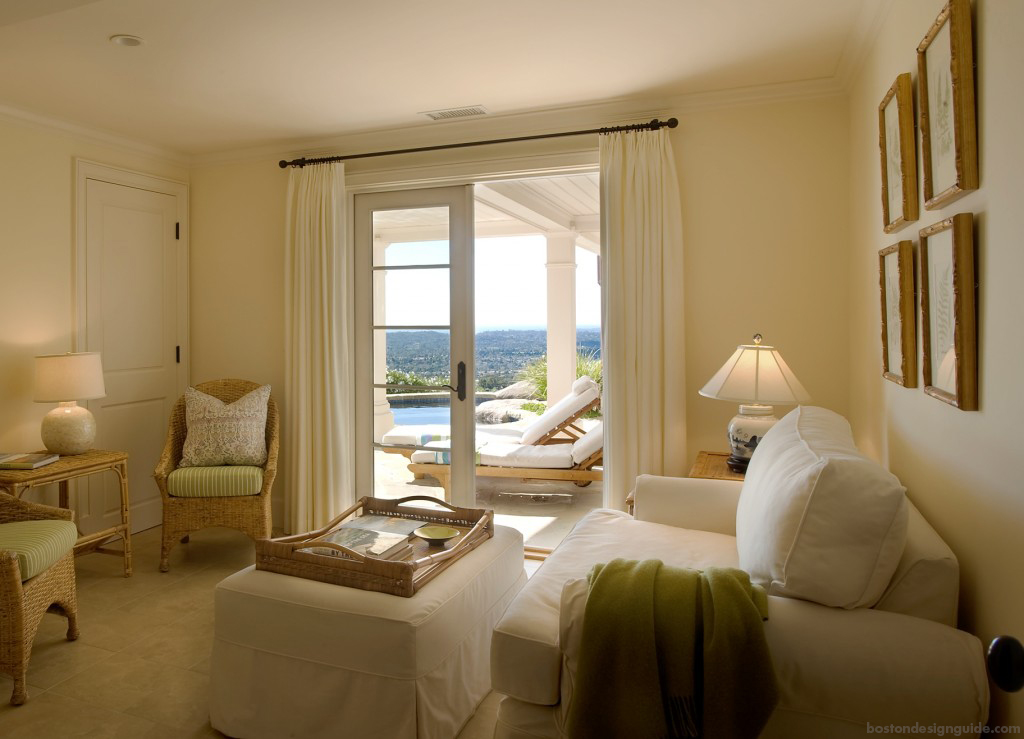 Ahearn brought that gorgeous California weather—the kind that lasts year-round—into the home by virtue of Marvin and Nana-type walls that disappear into the structure. That indoor-outdoor connection "is definitely a Californian idiom you'd anticipate," says Ahearn. Yet there's nothing cliché about the application; many of the French doors and windows have a mullion and muntin pattern that adds interest and style.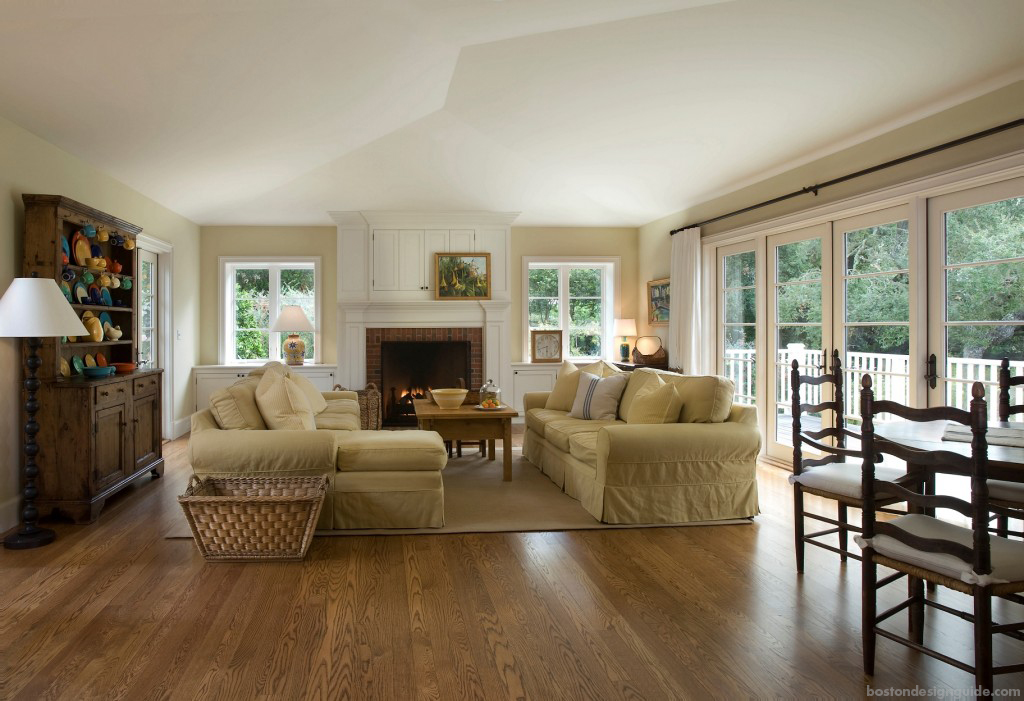 Ahearn continued that design thread into the kitchen, where glass-fronted china cabinets and storage echo the pervasive use of windows elsewhere in the home. He then warmed up the heart of this home with rich wood flooring and built-in plate racks, and made sure to include plenty of space for entertaining. As the homeowners love to share their home with guests, there had to be plenty of room to mingle around a deep center island.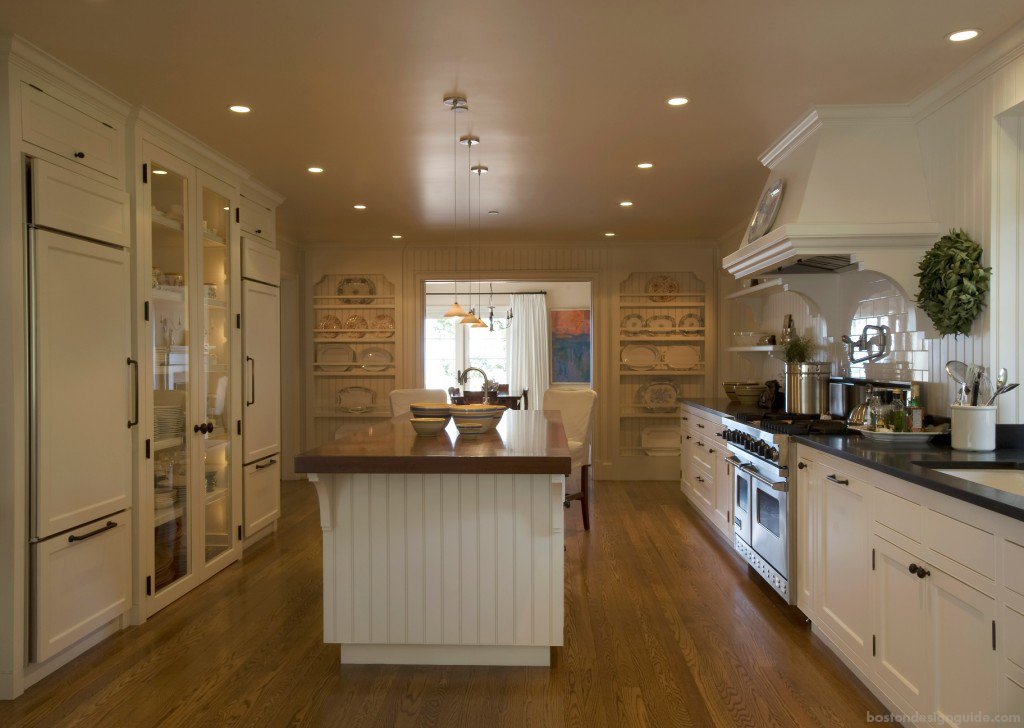 See more Local Architects Making Their Mark Beyond New England:
Abaco, Bahamas
Montecito, California
New York City
Miami, Florida