March 30, 2017 | Sandy Giardi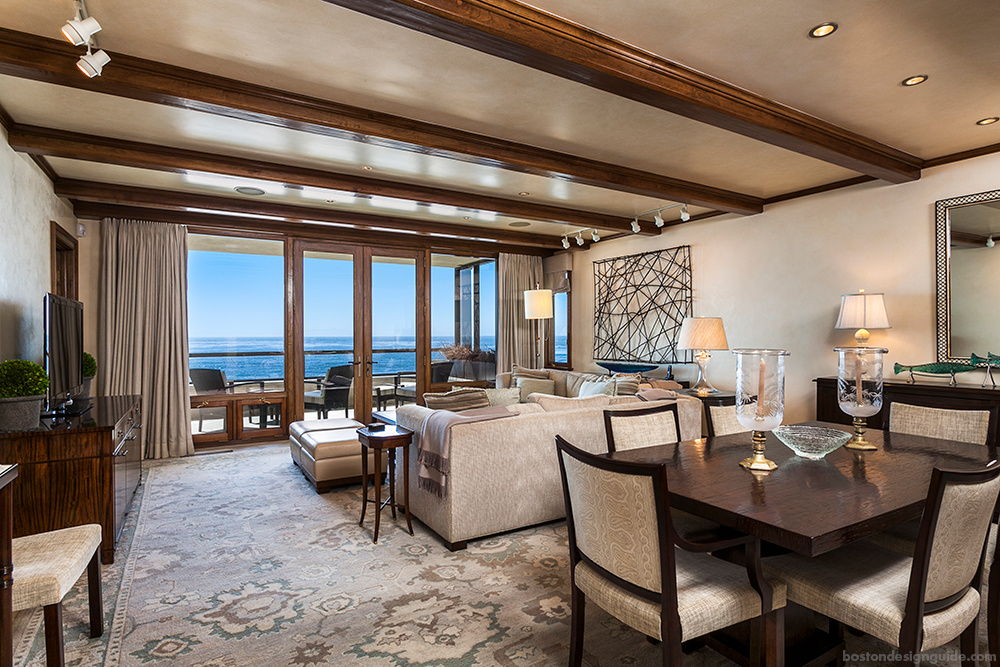 Globe-Trotting to Montecito, California
Architecture by Charles Hilton Architects
Charles Hilton Architects, out of Greenwich, Connecticut, capitalized on a one-of-a-kind vista when designing a showstopper of a home in Montecito, California. This waterfront condominium unit, in a building that hails from the 1960s, serves as the West Coast companion to a client's traditional East Coast home. But it first needed an overhaul to achieve the calming transitional living environment and modern amenities its owners were after.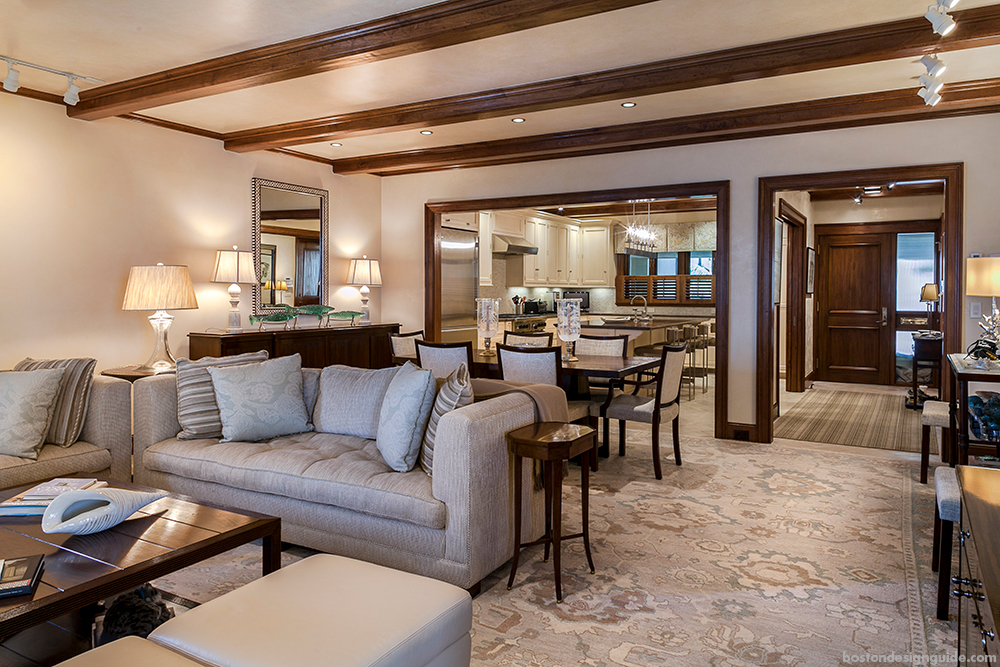 A complete renovation was in order to bring both beauty and architectural character into the abode. Charles Hilton Architects reconfigured the design plan, integrating a welcoming new entry hall with access to the master and guest bedrooms, and a gleaming custom kitchen that spills into the open living and dining room areas.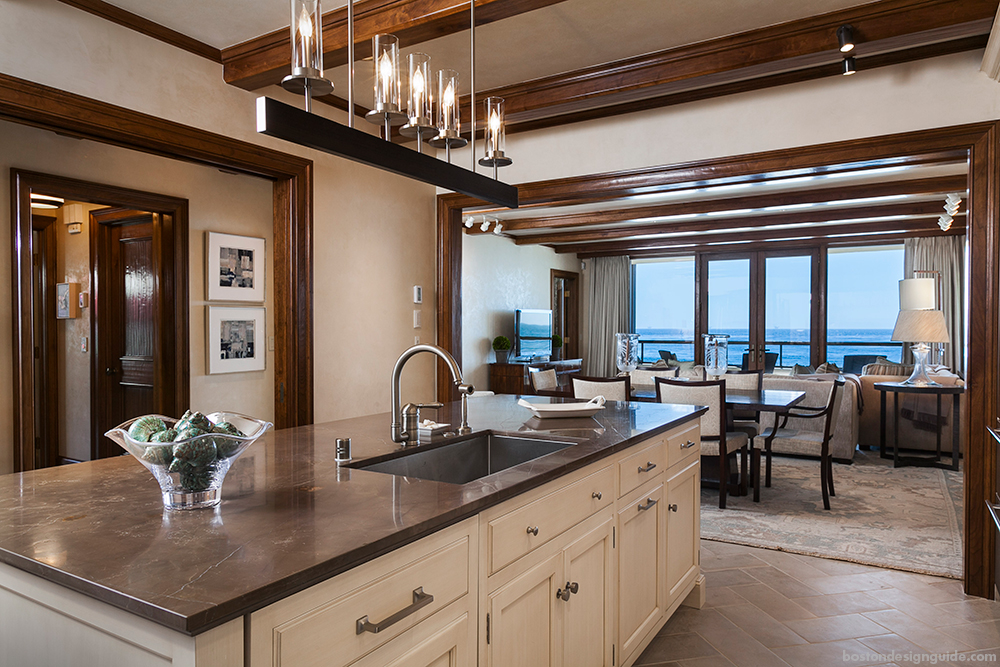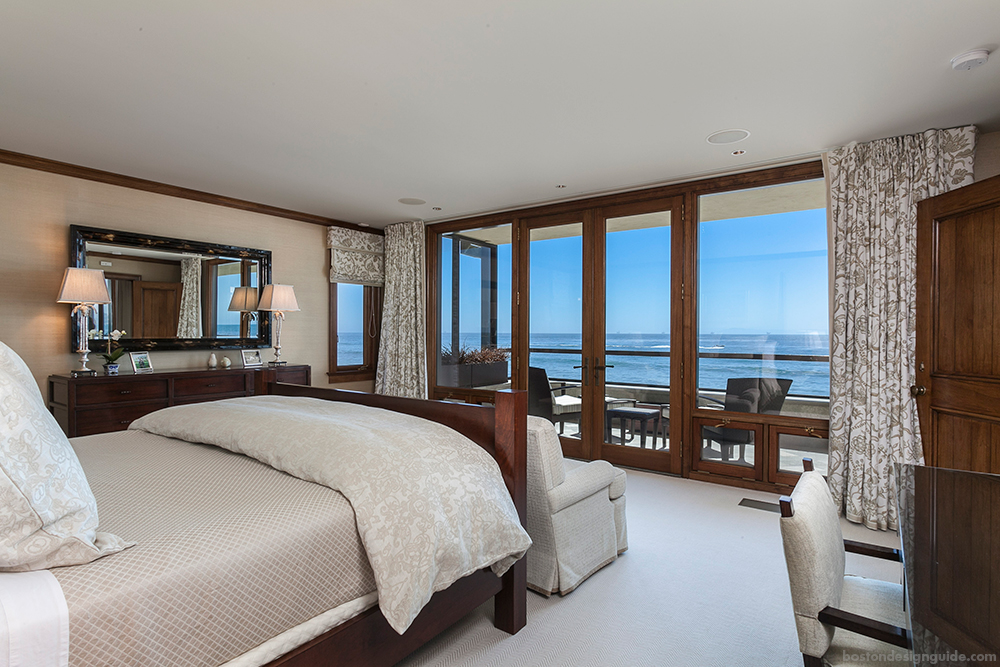 Throughout the home, French-polished walnut ceiling beams, doors and trim emboldened a palette of soft neutrals in the main living spaces and added contrast. Together with Venetian plaster walls and limestone flooring, the features coalesce to form a contemporary take on the "traditional warmth found in the area's California mission-style architecture," maintains the firm.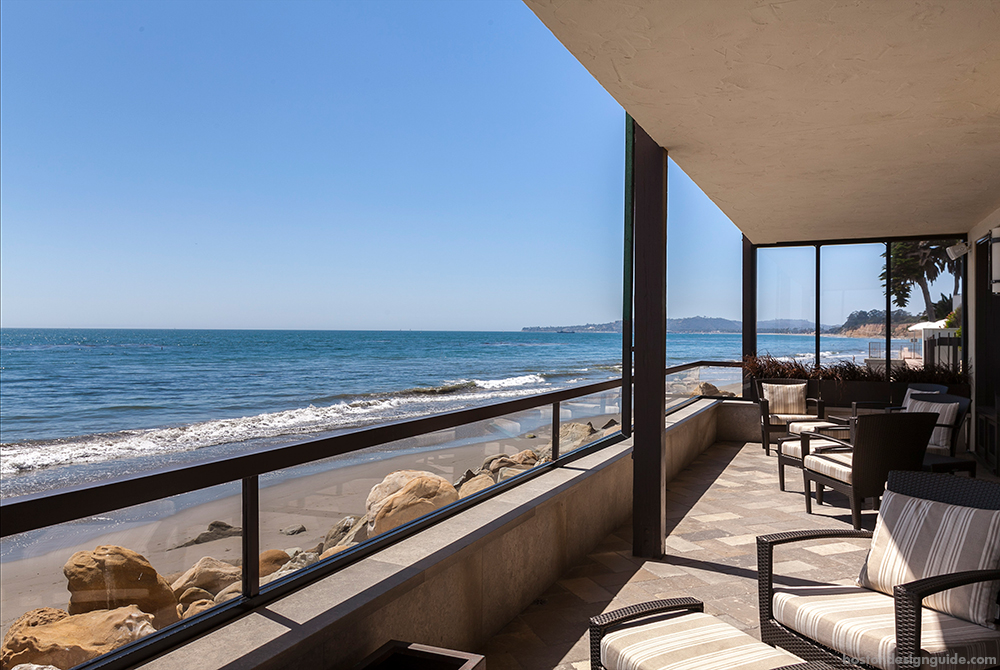 It's the covered porch—steps from the Pacific—that makes the home a California dream. Beyond the master bedroom and living room, an extensive deck runs the full length of the unit, revealing jaw-dropping panoramic ocean views. The slender structure provides just enough shelter, and a fire pit warms those who sit and stay awhile. 
See more Local Architects Making Their Mark Beyond New England:
Abaco, Bahamas
Santa Barbara, California
New York City
Miami, Florida