March 30, 2017 | Sandy Giardi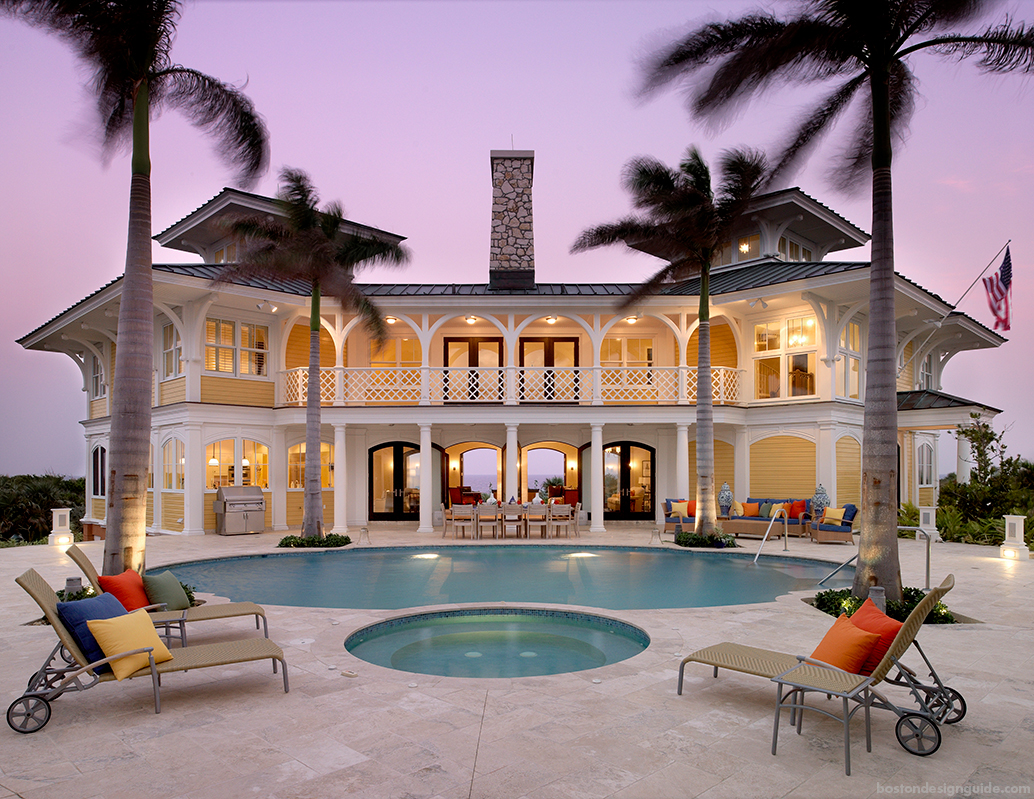 Globe-Trotting to Abaco, Bahamas
Architecture by Andreozzi Architects
For a private estate in Abaco, Bahamas, Andreozzi Architects bottled the breezy elegance and bliss of the tropical setting in a sunny Plantation-style compound. Part of the Abaco Club on Winding Bay, the premier getaway looks out to the Atlantic Ocean on one side and the turquoise waters of Cherokee Sound on the other, maximizing the natural beauty of its surroundings and views with its multi-terraced design.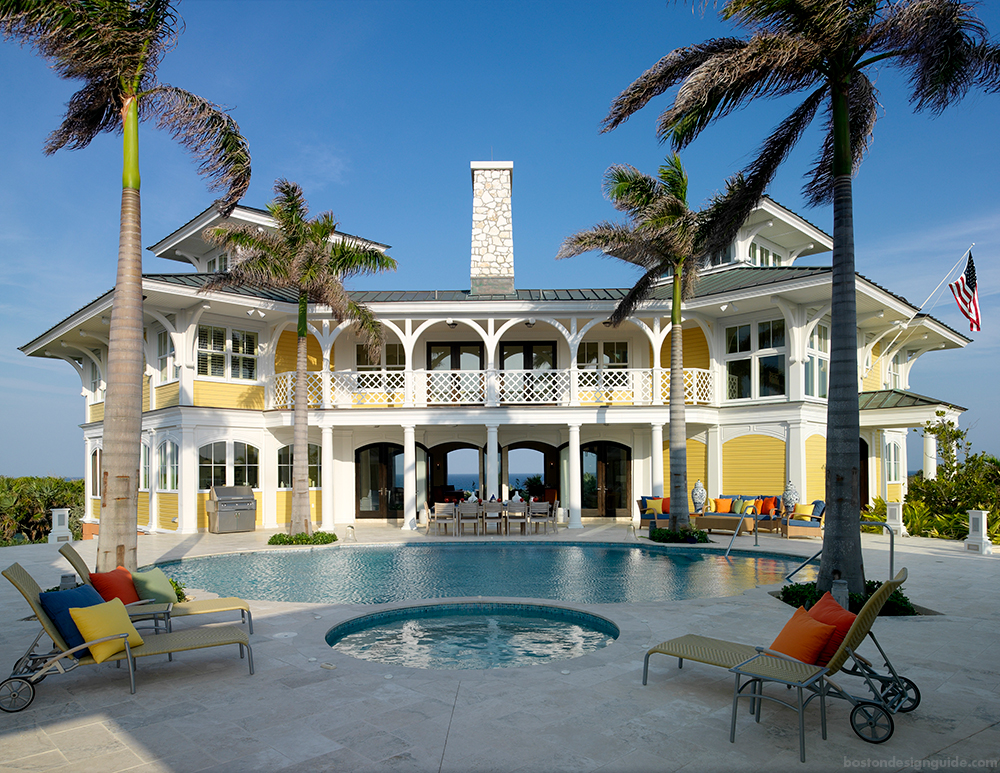 The property, which consists of a four-bedroom main house and two guest cottages, cultivates a vibe of leisure and luxury. The primary dwelling, pictured above, is a Bahamian pearl in that it deftly mingles Andreozzi Architects' meticulous design with a no-worries attitude. The alfresco great room at its core is both an architectural hinge and—quite literally—a breath of fresh air perfect for entertaining.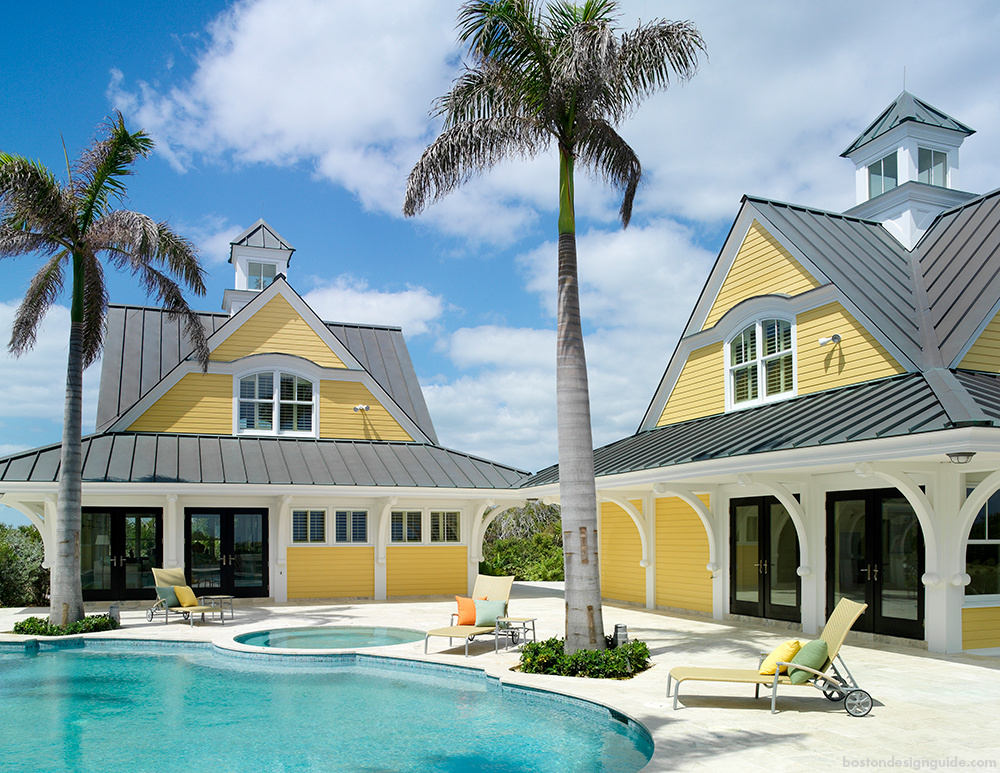 The property's citron-yellow buildings embrace a central pool terrace where four royal palms hold court. The hot tub and oval-shaped pool were designed around the statuesque trees and aligned, were you to skip a stone, from spa to pool to sea.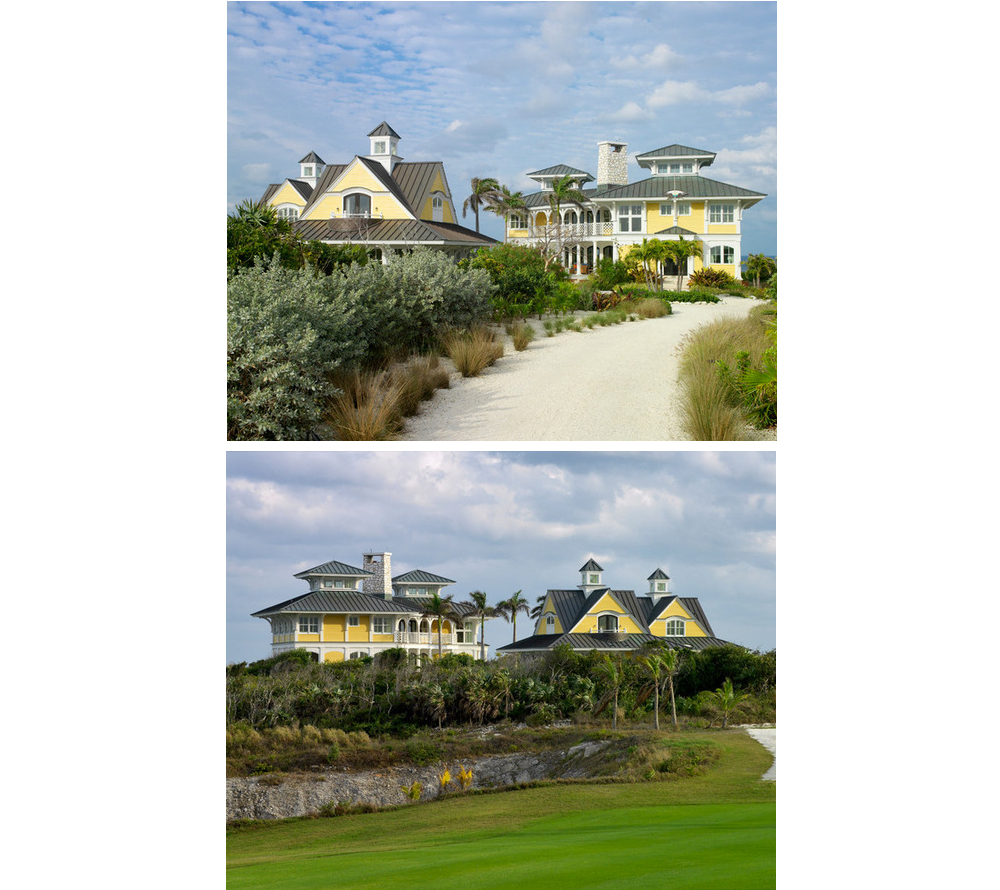 See more Local Architects Making Their Mark Beyond New England:
Santa Barbara, California
Montecito, California
New York City
Miami, Florida