November 15, 2019 | Sandy Giardi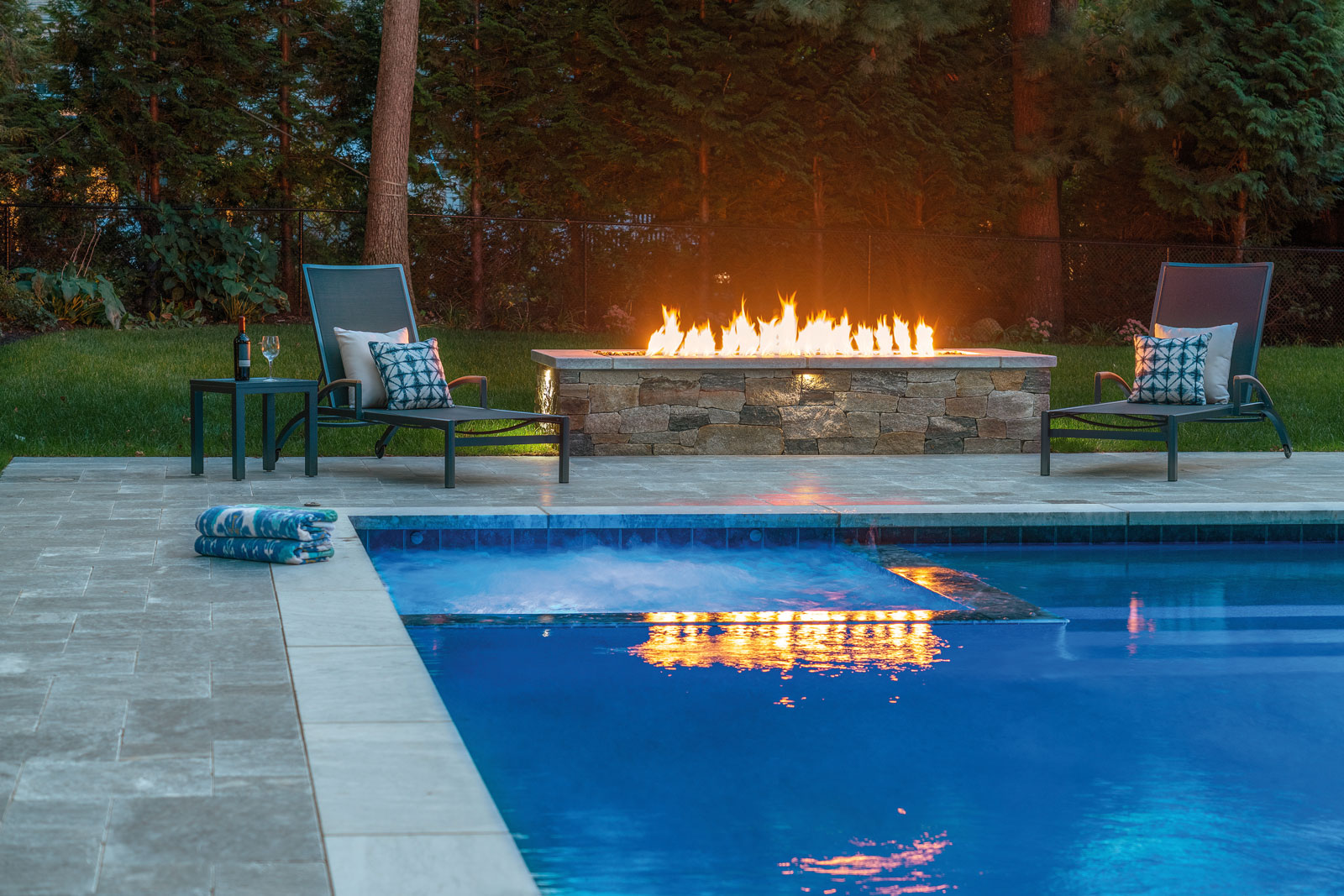 It used to be that Onyx Corporation was thought of as just an excavation company. No longer. These days, the full-service Acton-based landscape contractor is tending to projects as varied as pools and entertainment spaces to orangeries and orchards to reclaimed hardscapes for historic homes.
During autumn, however, "fire features seem to be what people are thinking about," says Landscape Division Manager Julie Bergeron of Onyx Corporation, and sitting fireside is the perfect way to enjoy the shoulder season. The above pool terrace and fire feature is one of their more recent projects to fan the flames. The elegant outdoor hearth brings warmth to the lighter, cooler hues of the marble terrace and pool coping. This outdoor space serves as an extension of the house, with owners and visitors lounging by the 9-foot-long fire pit while the kids gather at the bubbling spa. These landscape features are usable well into fall, prolonging time spent outside, so family and friends can enjoy the change of the seasons, a quick dip in the heated pool, and maybe a s'more or two.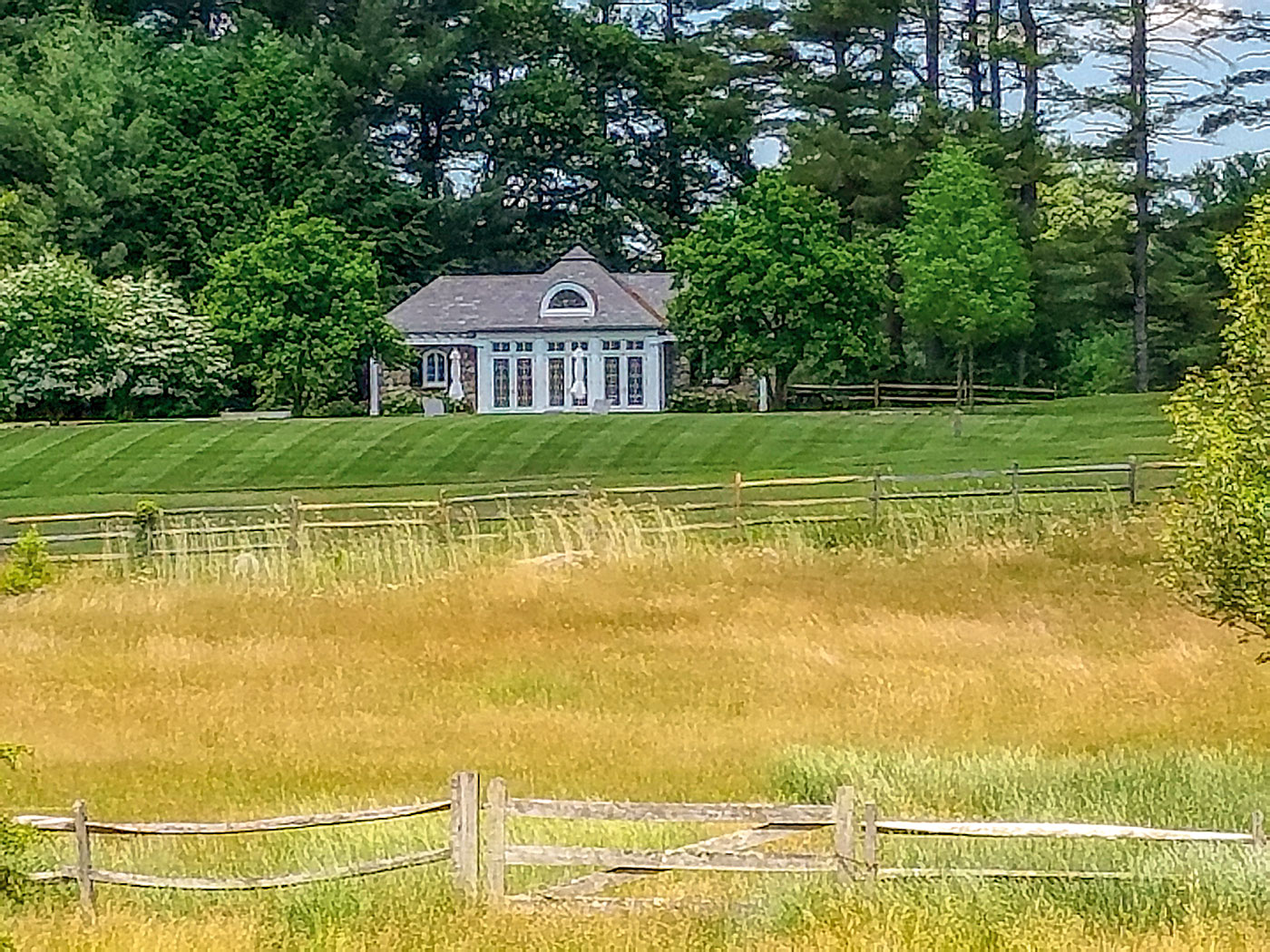 As for softscapes, meadows are a mainstay in Onyx's fall portfolio, particularly with the company's proximity to Concord. While they appear to be rustic and untouched, they require patience and expert care. "Meadows typically take two years to establish, however, once matured, they bring incredible character to a property," explains Bergeron. A worthy sight, those swaying, kissed-by-the-sun grasses are a gorgeous payoff and synonymous with New England.
Top image by Warren Patterson