June 24, 2015 | Anonymous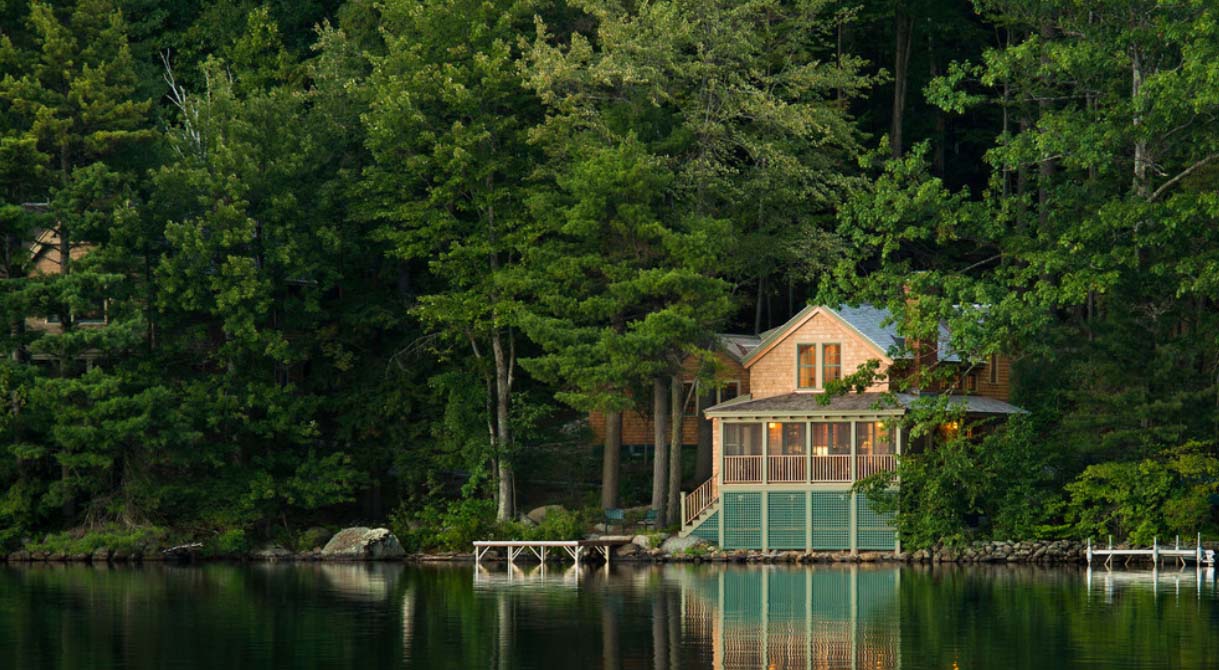 Lakeside living is the epitome of summertime relaxation. Just imagine a shining expanse of clear blue water, bordered by tall, mature pines and dense, quiet wood. Crickets chirp as the golden sun descends behind the horizon, leaving the enveloping kind of darkness that can only be found in the wilderness. If you're lucky enough to inhabit the rustic, gloriously camp-like guesthouse recently designed by Battle Associates Architects then you'll know what I'm talking about. Perched right on the water's edge, this abode couldn't look more at-home.
If you take a step inside, you will be greeted by a casual, inviting environment perfect for waterfront living. Light hardwood cabinets, ceiling, and beams keep the space feeling rustic but also comfortable. Green borders around the windows add a playful touch that complements the expanse of green in the pines outside. A small dining table and chairs keep things simple, and are the perfect answer to quiet nights in.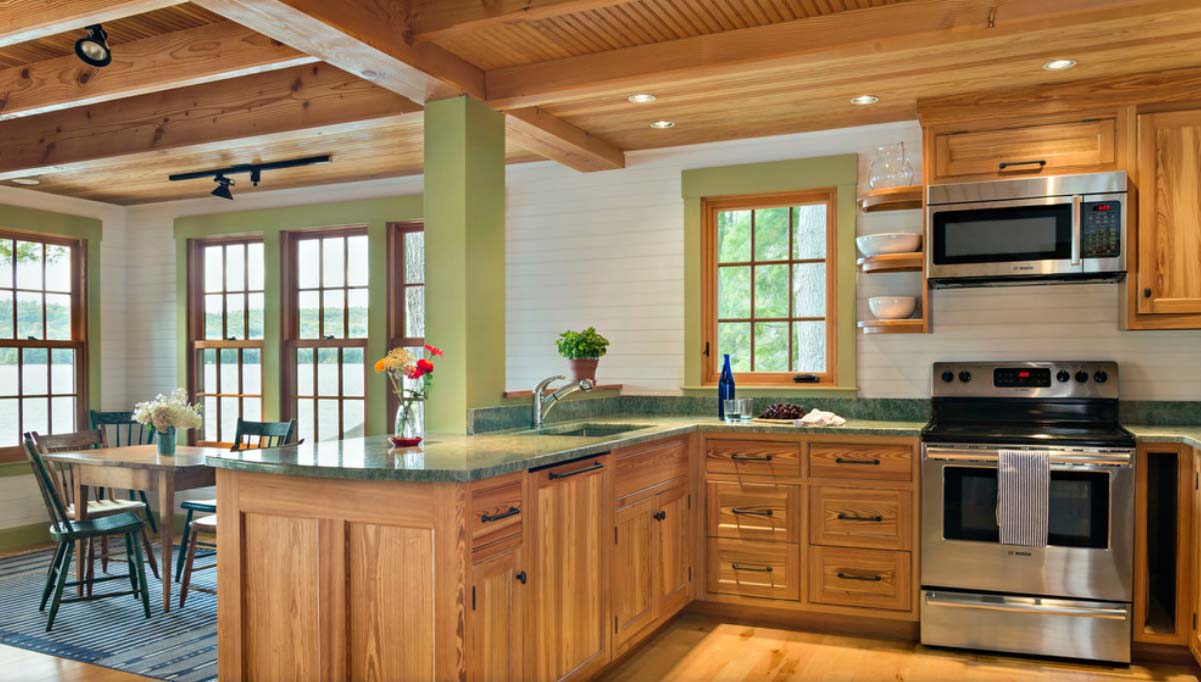 Lakefront views grace almost every room in this humble guesthouse, including the cozy family room below. Sliding doors let in generous amounts of sunlight and fresh air as homeowners sit back and enjoy the vista. The gorgeous, ceiling-high stone fireplace surround is in keeping with the woodland style.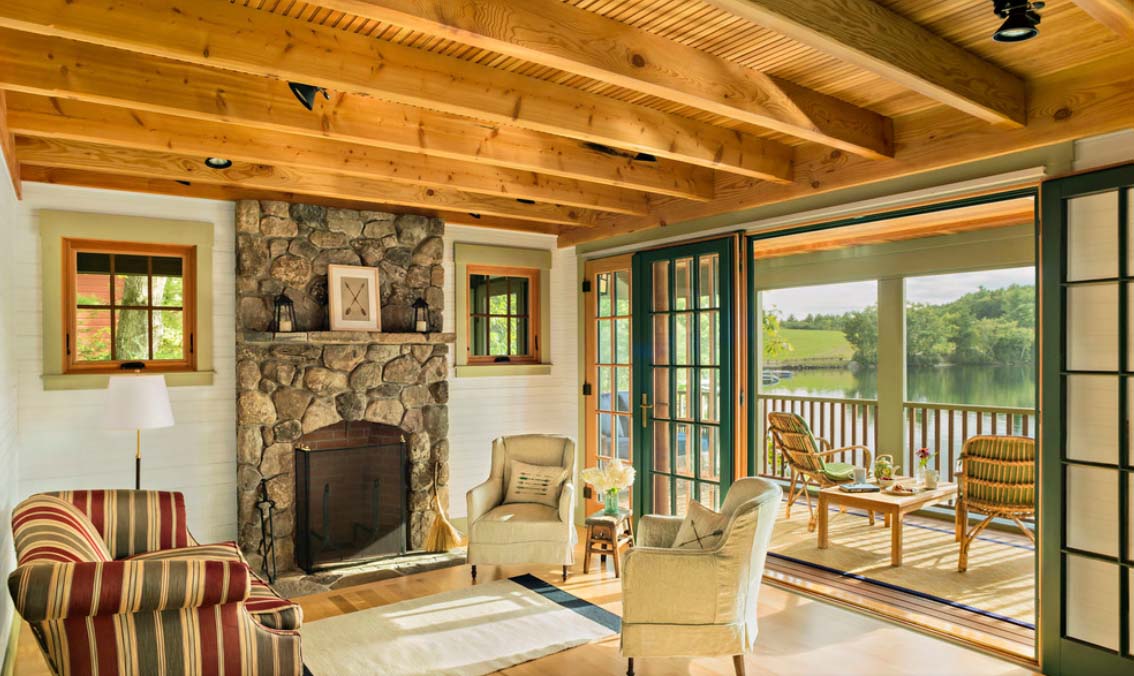 The screened-in porch acts as an extension of the family room with access to the outdoors. Bugs are kept out while the view takes center stage.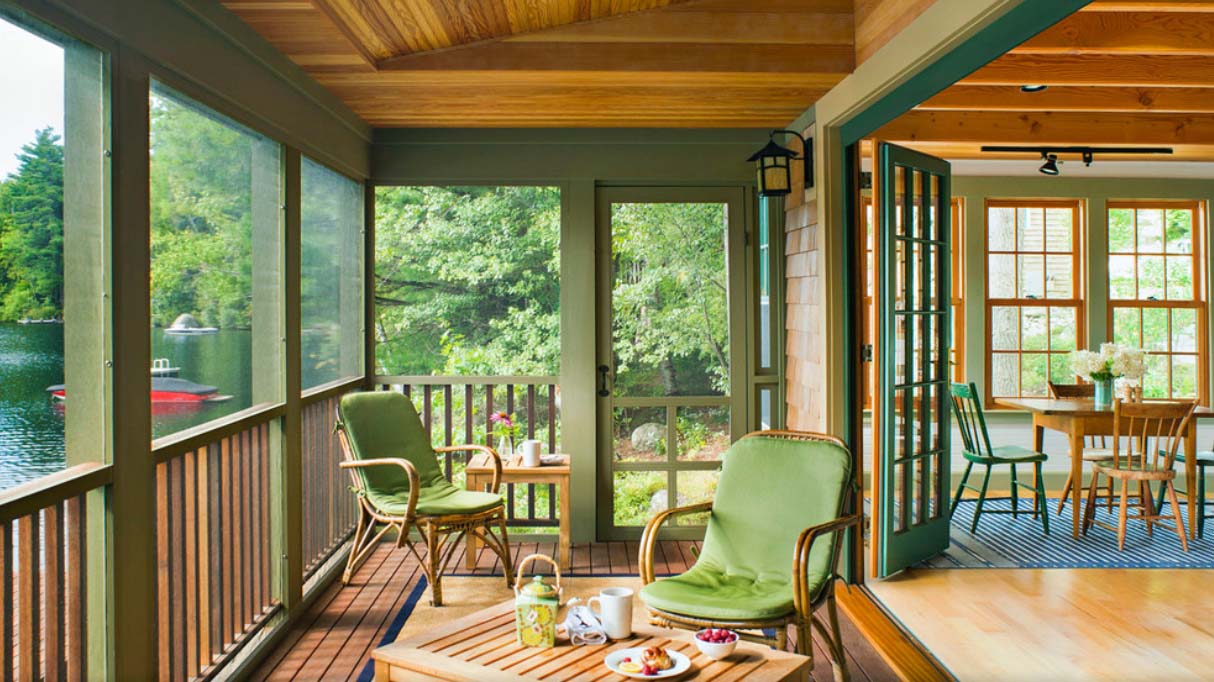 Upstairs, the breezy bedroom is the perfect retreat. Wooden ceilings and distressed furniture maintain the rustic feel.
Another, smaller bedroom is just as charming with a window of its own, and harkens back to simpler times with white walls and unpretentious furnishings.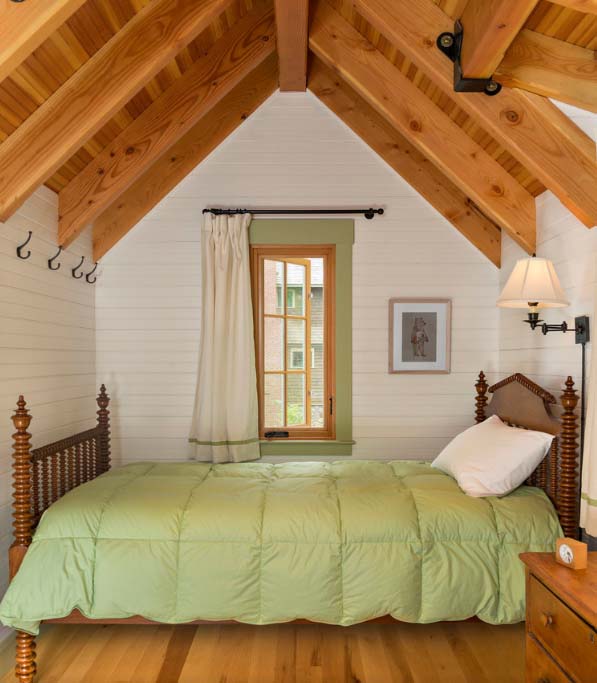 This guest house is full of small, hidden corners like the adorable space below. Tiny rectangular windows along the stairway sneak in as many views of the water as possible.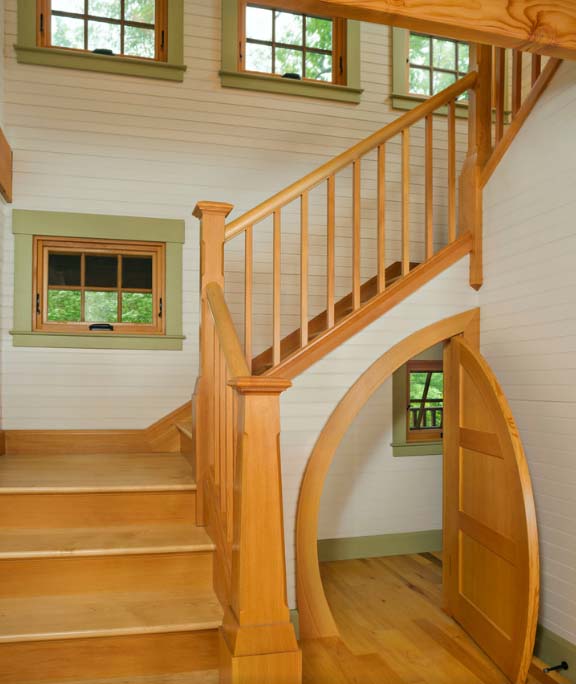 This serene woodland retreat has all the makings of the perfect summer weekend getaway. Unobtrusive, it sits quietly on the water's edge, emitting its soft glow into the night.