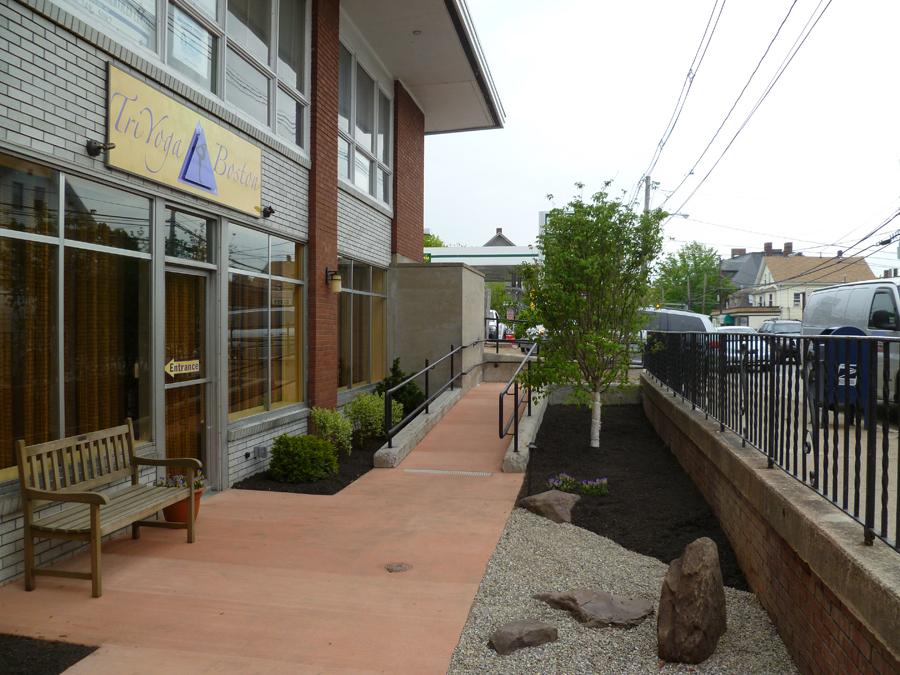 Karen Sebastian recently re-designed the exterior of the TriYoga Boston studio, located in Waltham, MA. TriYoga Boston is a community-run non-profit organization that aims to preserve and share the teachings of TriYoga, whose practices promote greater physical health, mental clarity, and an understanding of universal truths. TriYoga Boston offers classes, teacher training, and therapeutic yoga, and supports TriYoga International and its endeavors.
The TriYoga Boston studio needed a complete exterior overhaul that included handicap accessible entrances, a meditation garden, and a rainwater collection solution. Below, the 'before' photos show a concrete stairway and plain concrete paving. Karen Sebastian and her team of experts were called in to re-design this entrance and make it more beautiful and accessible.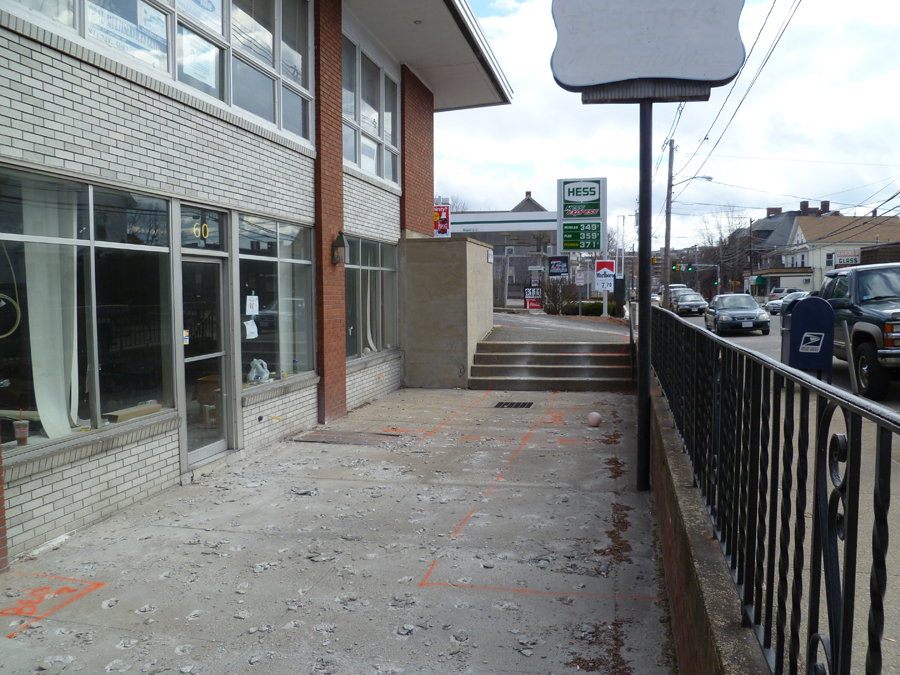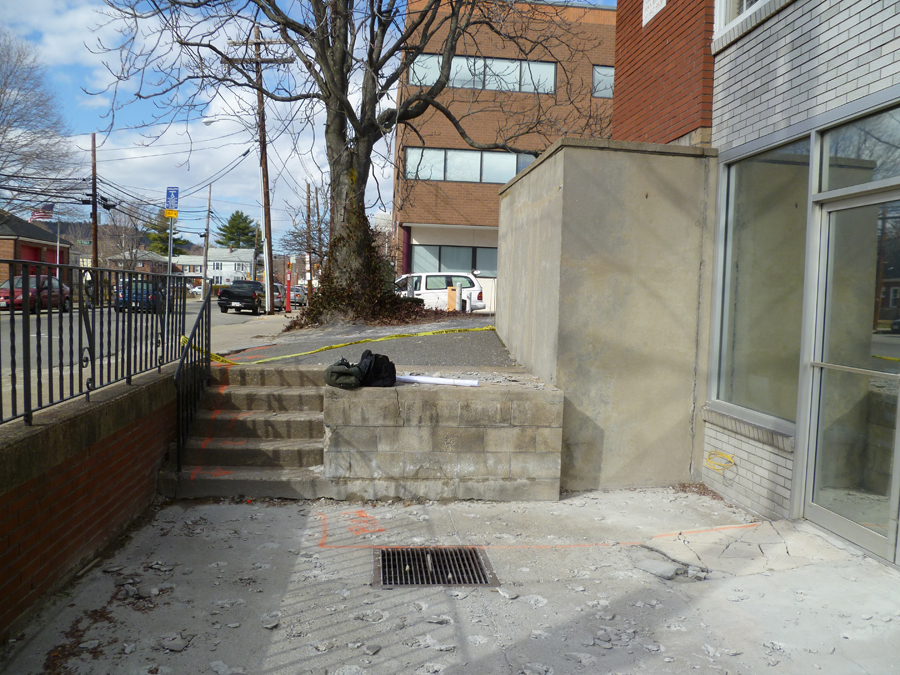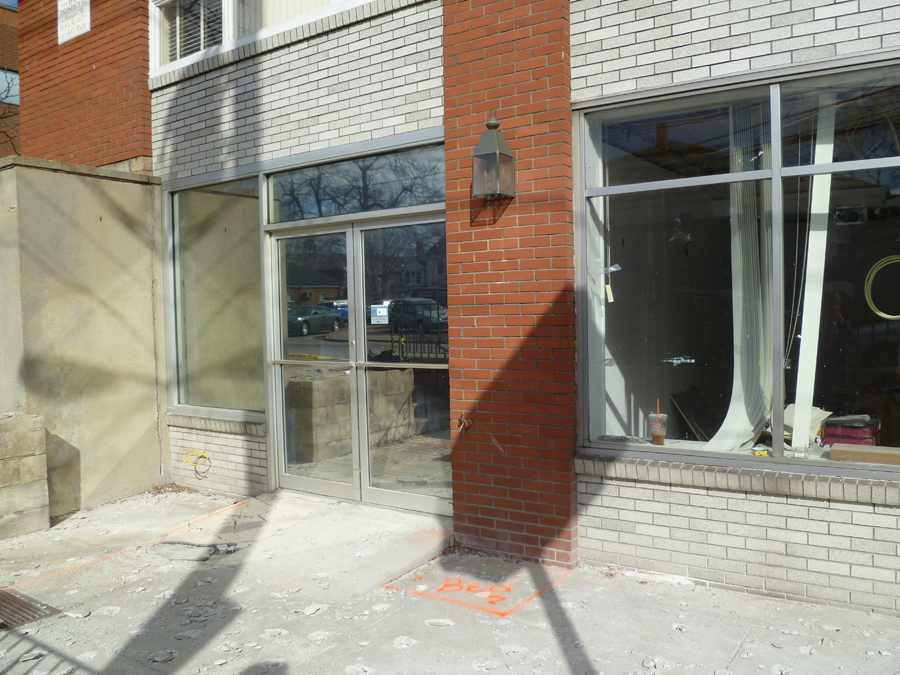 The 'after' photos show a beautiful new look for the TriYoga Boston studio. Karen Sebastian was able to incorporate an accessible ramp that flows down into the lower garden space and now provides the main entrance.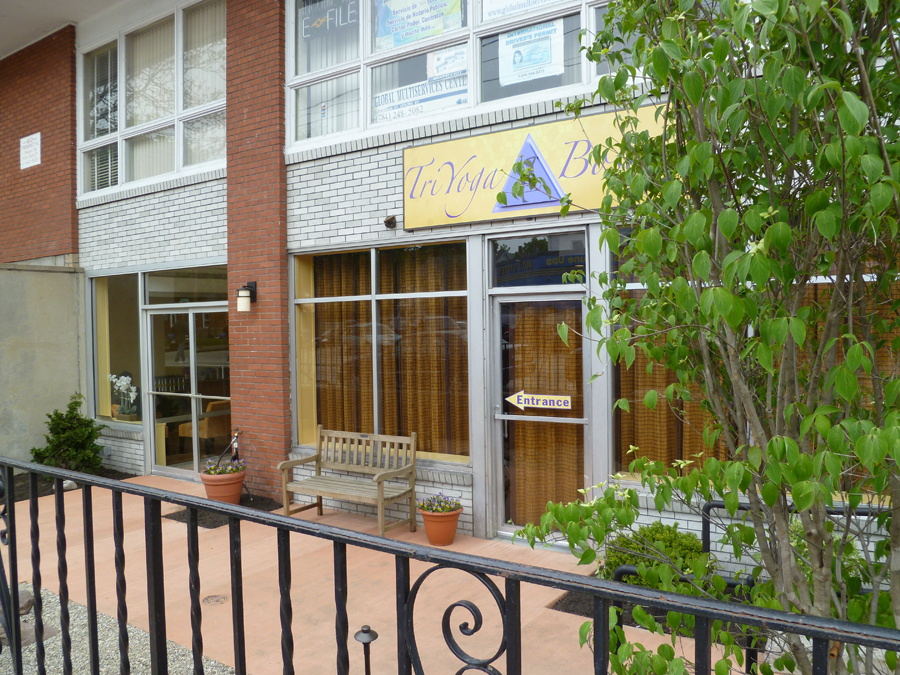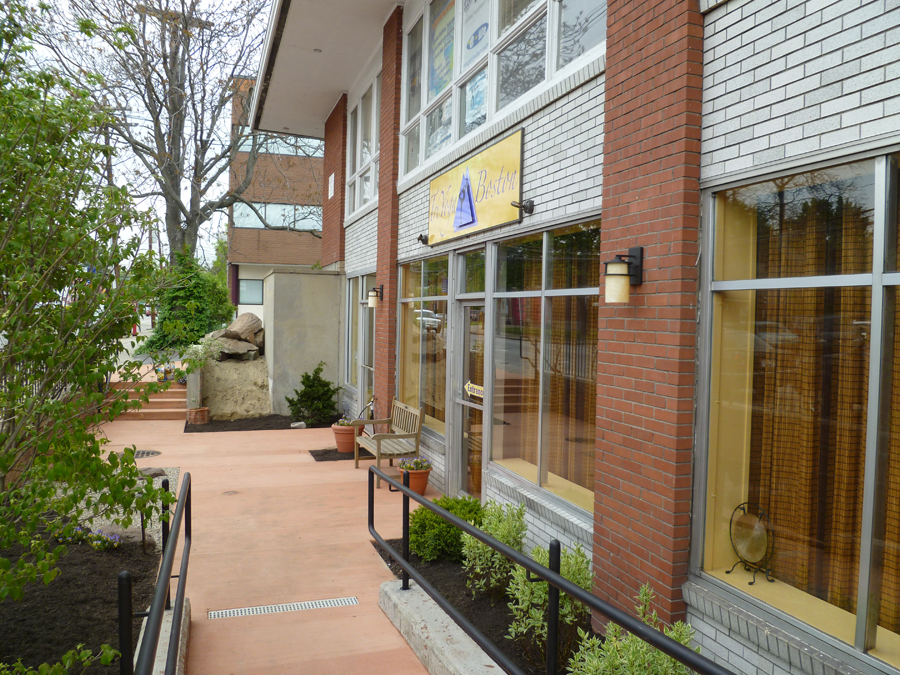 The plantings in the meditation garden include Kousa Dogwood Trees, variegated Red Twig Dogwood shrubs, Climbing Hydrangea, Weeping Japanese Maple, and Dwarf Hinoki Cypress, as well as seasonal annuals and perennials. A waterfall was installed next to the studio entrance.
In addition to these beautiful changes, the new landscape architecture also solved a rainwater collection problem—a large dry well was installed under the surface to prevent rainwater from building up in the sunken garden and the studio entrance.
The garden provides a buffer between the busy street and the studio, making the studio a quieter and more serene destination.