August 11, 2015 | Anonymous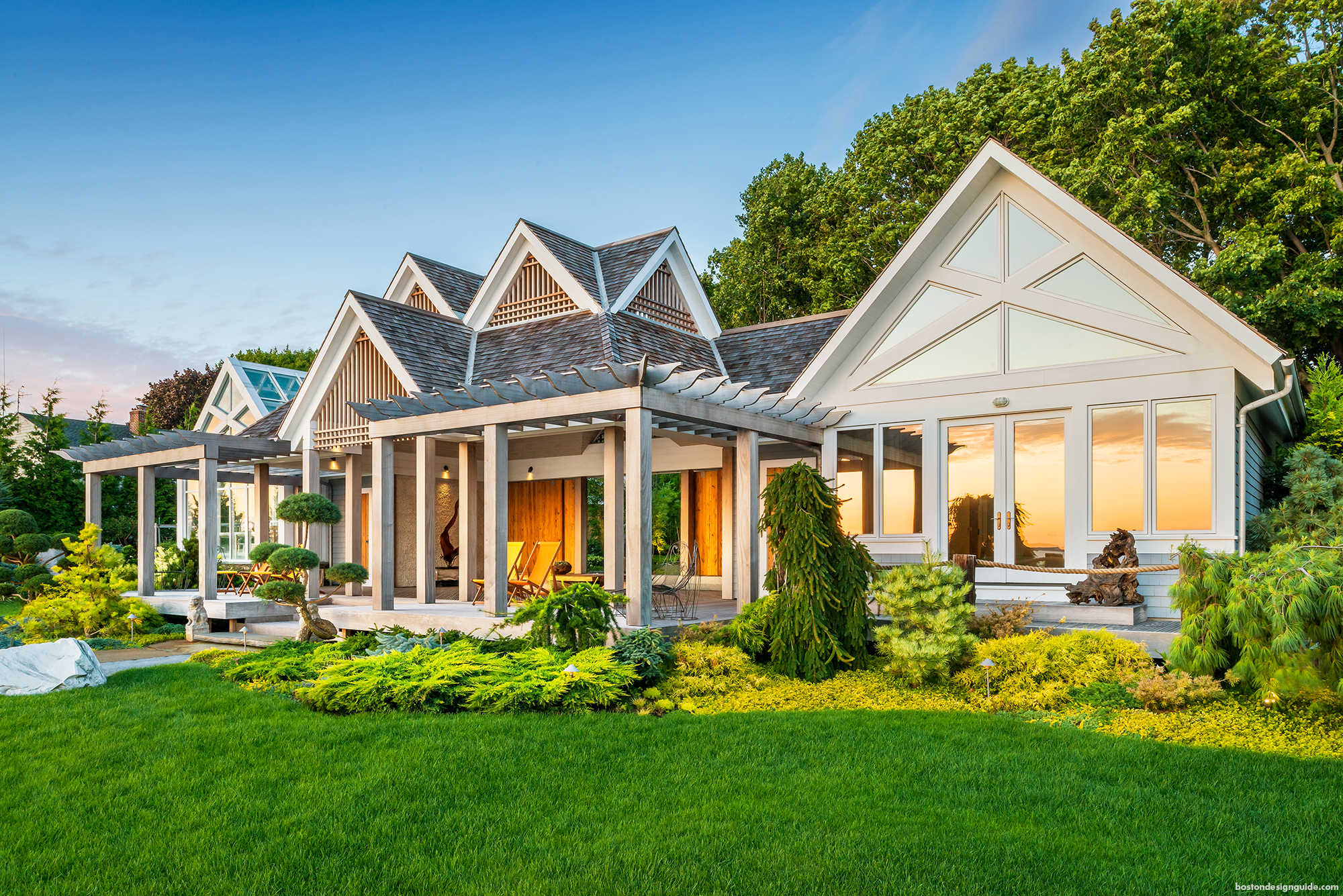 Andreozzi Architects recently completed an inspiring Tea House on Narragansett Bay in Rhode Island. The house has three major elements: a greenhouse for the property's tropical plants, a tea house for entertaining, and a private guest suite with a kitchen. 
Andreozzi Architects had to work through a number of complicated solutions to meet the building codes and restrictions for the different parts of the home, which is located within a flood zone.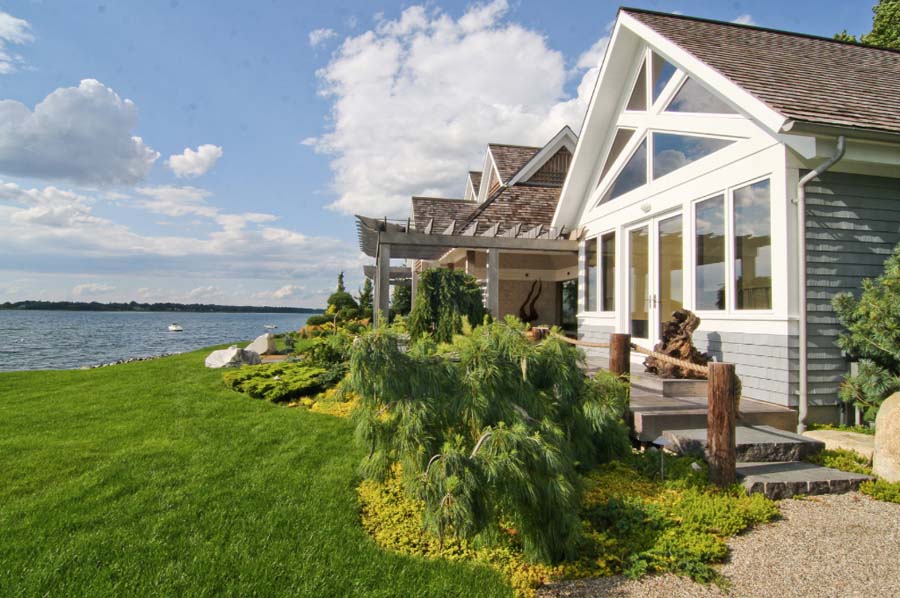 The client's knowledge and love for eastern architecture inspired the art, architecture, landscape, and interior design. Below, a bedroom looks out to sweeping views of the bay. The gabled ceiling paired with the sizable window keeps the space feeling open and full of light.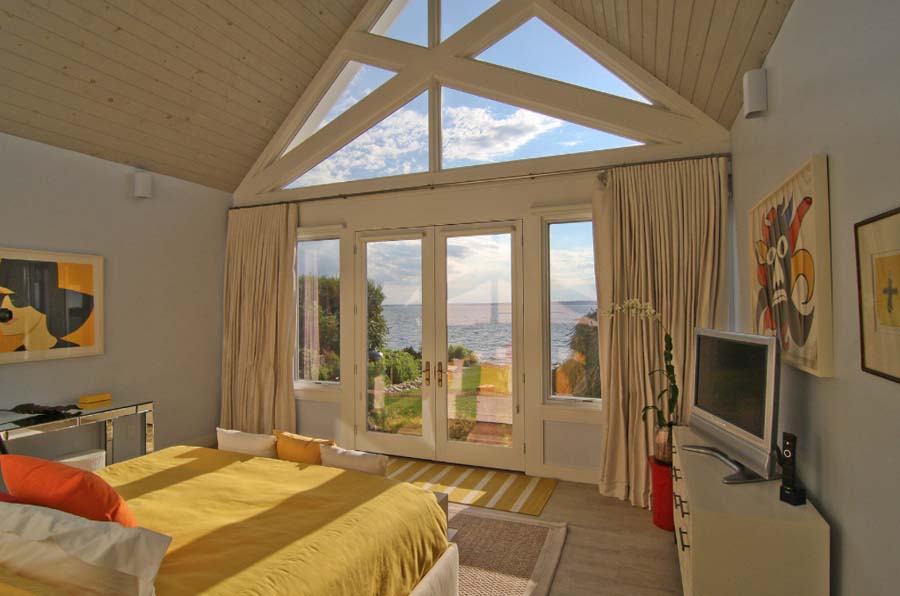 "This could never have been done by the architect or owner alone, it was the ultimate collaborative process," says Andreozzi Architects in their latest newsletter. An expansive covered patio allows space for eating, relaxing, and soaking in the view, all while remaining protected from the elements.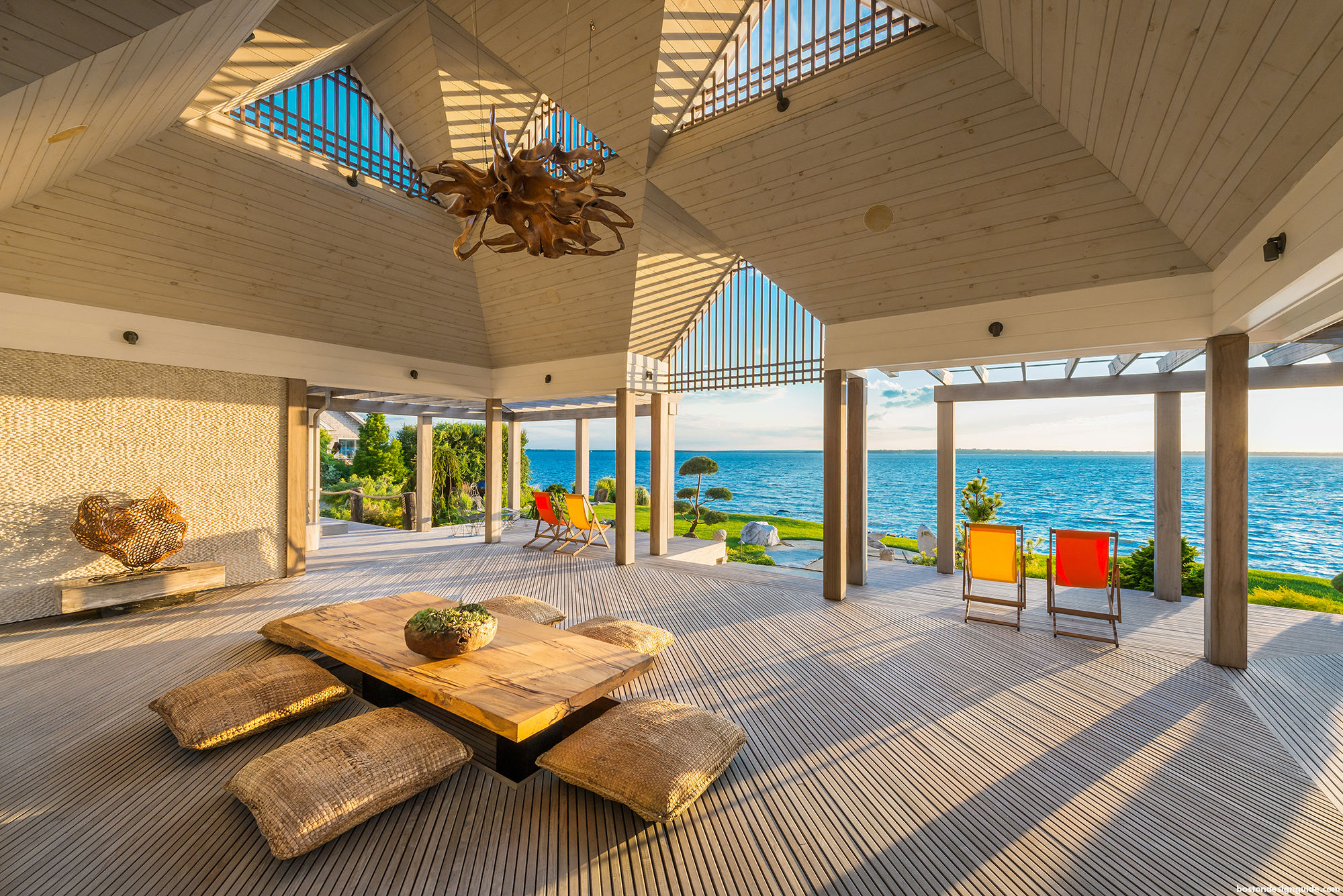 Photography by Aaron Usher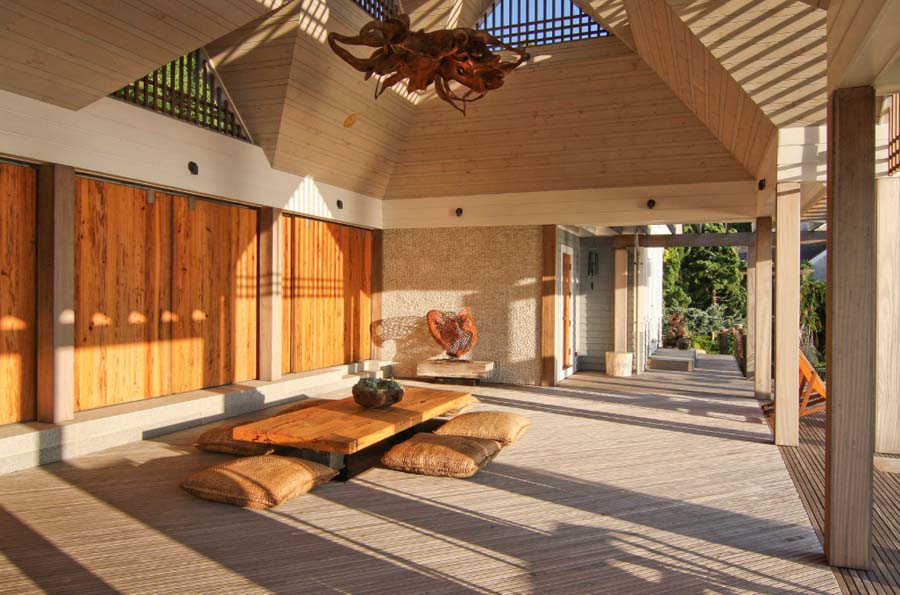 The tea house is open and airy, and the entire structural system is stabilized by a sophisticated steel frame to protect it from hurricane-level winds. The greenhouse was designed on the left to balance the new guest house on the right.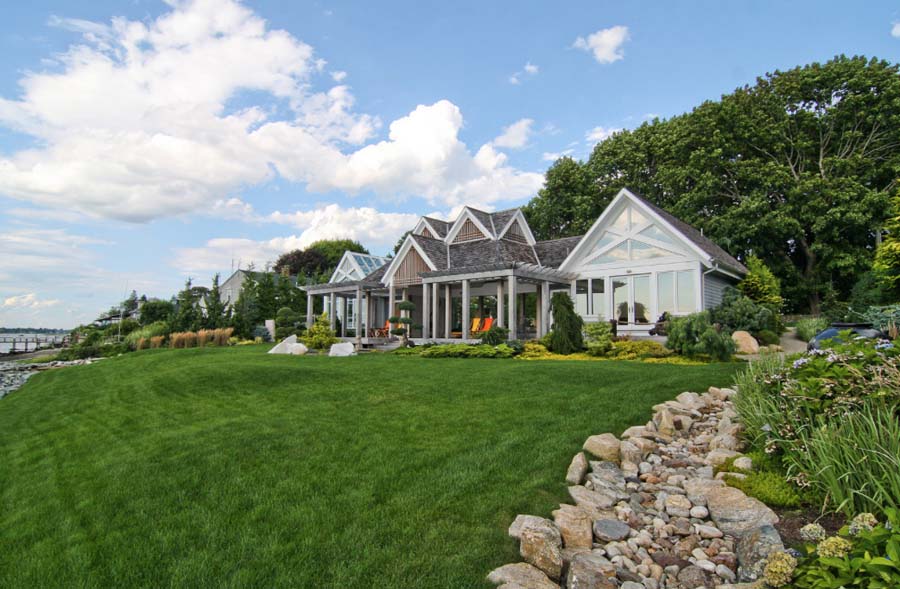 All photos courtesy of Andreozzi Architects