December 8, 2016 | Sandy Giardi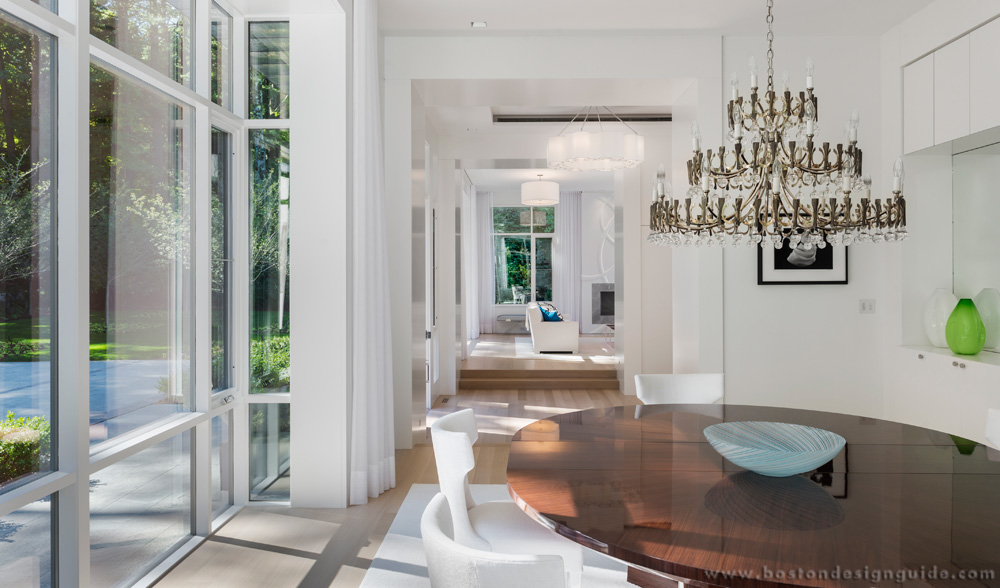 An Insider's Tour of a Modern, Family-Friendly Home with Kevin Lagassé of The Lagassé Group.
Life and raising a family can breed chaos. In a striking new construction, The Lagassé Group has crafted the antidote: an impeccable, modern sanctuary that unites purity and form with function. Kevin Lagassé, Executive Vice President of The Lagassé Group, explains: "The homeowners needed a space that was clean and modern, and fully functional for a family with children." Architects Stern McCafferty Architecture & Interiors were happy to oblige, and conceived a home that mingles indoor and outdoor sensibilities, and "sits beautifully on its landscape," says Lagassé.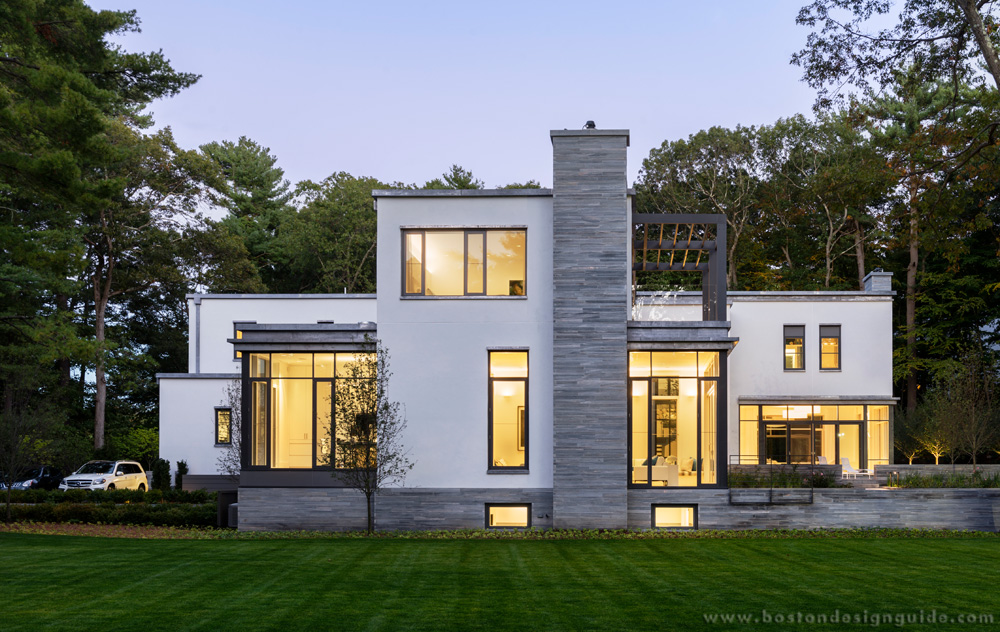 A modern vision inside and out, this extraordinary home is a composite of scores of details—from the custom stucco finish and lead coated copper accents of the exterior to the heavy steel elements of the master bedroom balcony to the wealth of aesthetic and technical decisions within—yet the overarching effect, and the character of the home, explains Lagassé, is one of "perfected simplicity."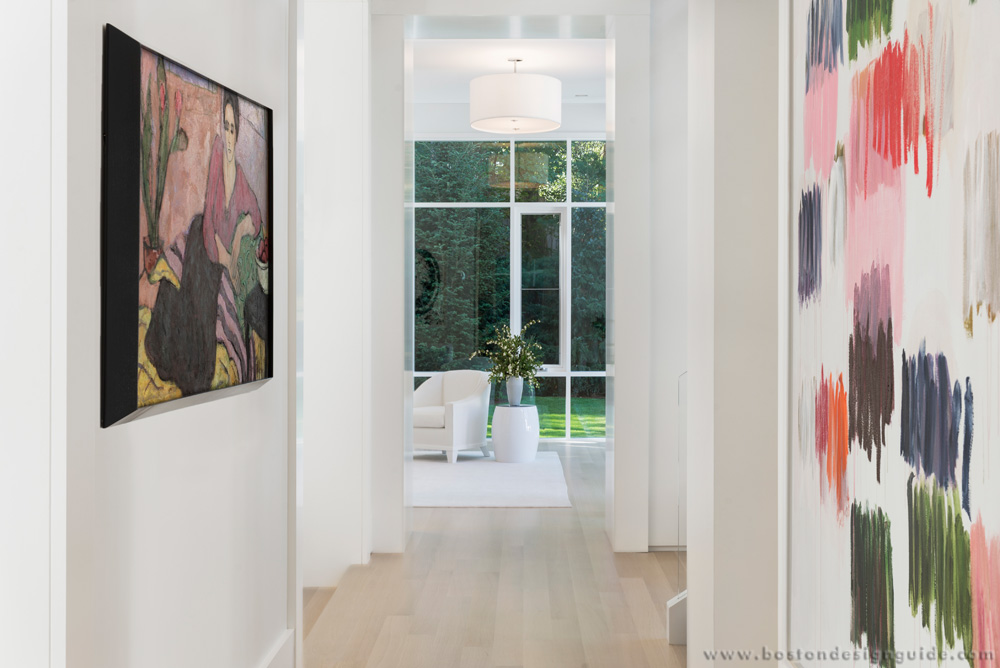 Crisp, uncluttered and pleasing to the eye, the home veils its complexities and couldn't achieve its less-is-more sensibility without the craftsmanship and precision of top-of-their-field professionals—namely, Stern McCafferty Architecture & Interiors and The Lagassé Group, of course, but also Stephen Stimson Associates Landscape Architects, R.P. Marzilli & Company, Herrick & White Architectural Woodworkers, Hunt Hardwood Floors and Maverick Integration.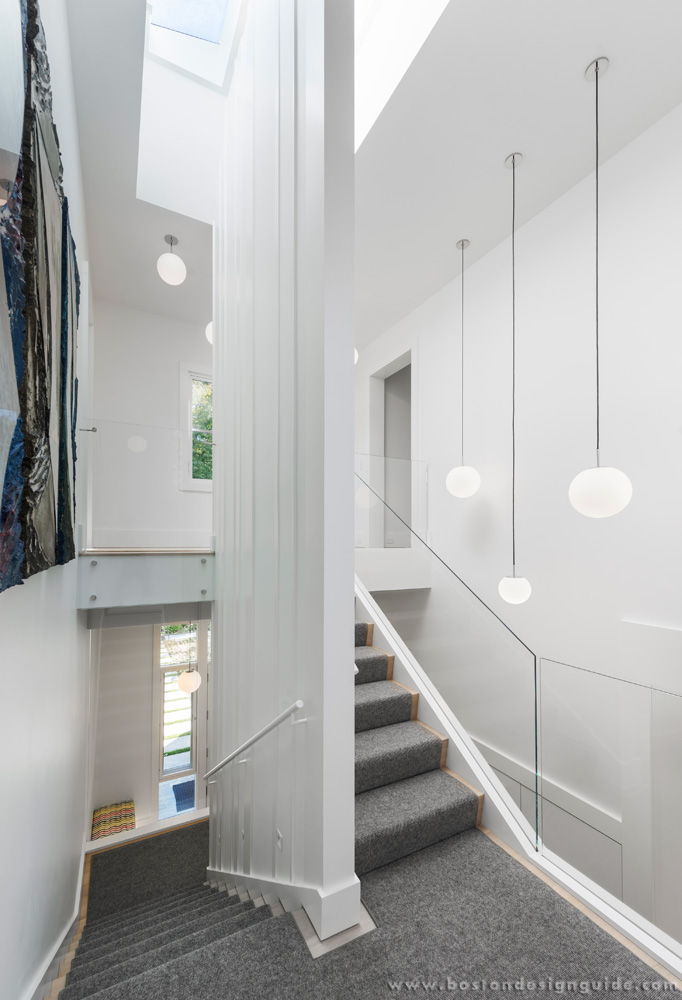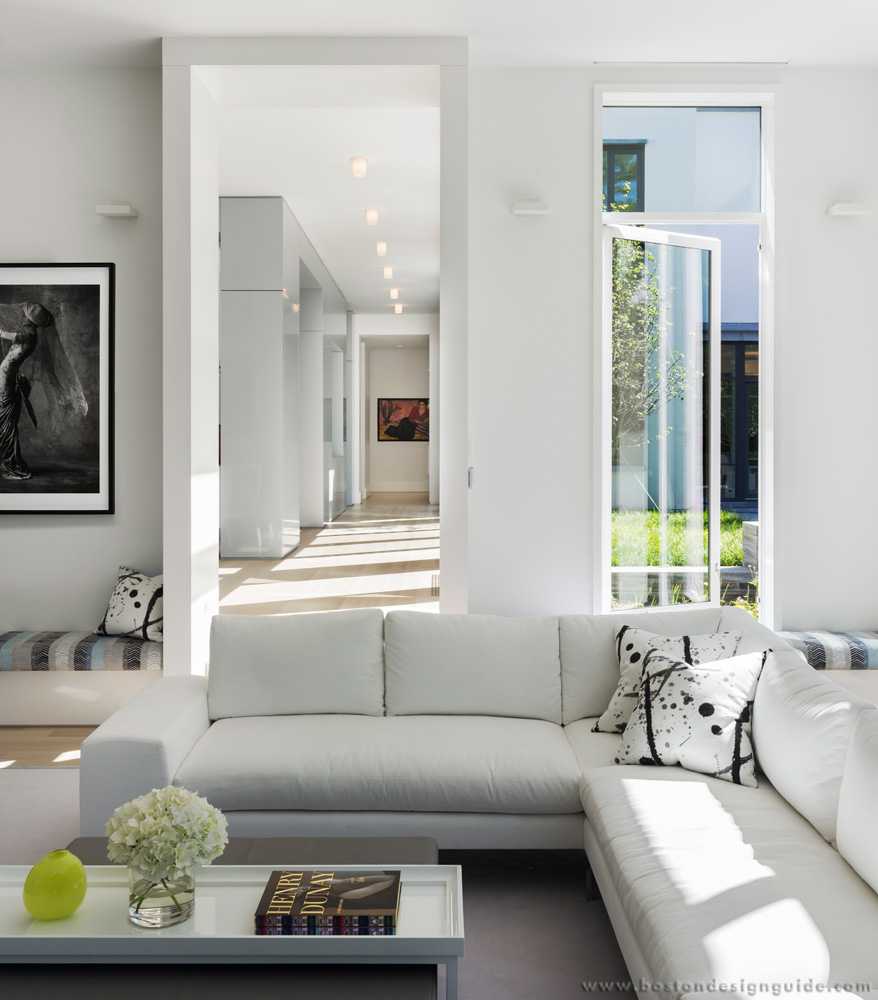 The of-the-moment abode is chic yet livable and particularly striking for its "clean lines and high ceilings," offers Lagassé, which give the home a sense of lightness and purity. He also lauds the design's extensive use of glass, which blurs the boundaries between indoor and outdoor space, allowing the home to become perfectly integrated with the landscape. Indeed, soaring floor-to-ceiling glass expanses are pervasive throughout the home, making the outdoor living spaces of equal importance to the indoor experience.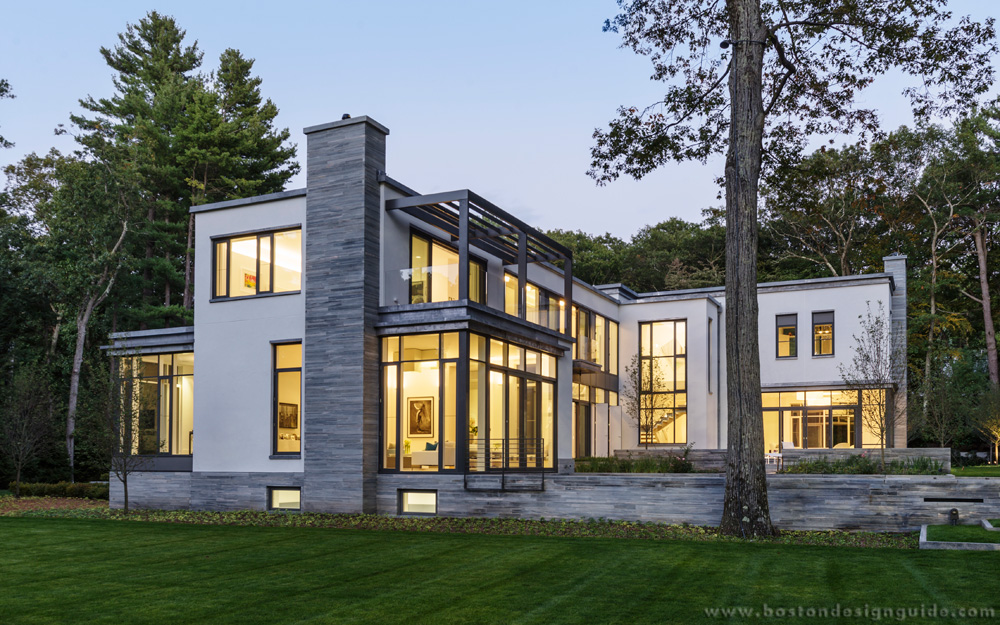 Inside, says Lagassé, a high level of advanced technical systems—automated shades, AV systems and lighting control—had to be quietly integrated into the modern design scheme. While a challenge to be sure, the result is smart and seamless. The cabinets in the kitchen boast "custom, electrically-operated doors" and "the television in the family room is completely automated and hidden within a flush panel system," explains Lagassé.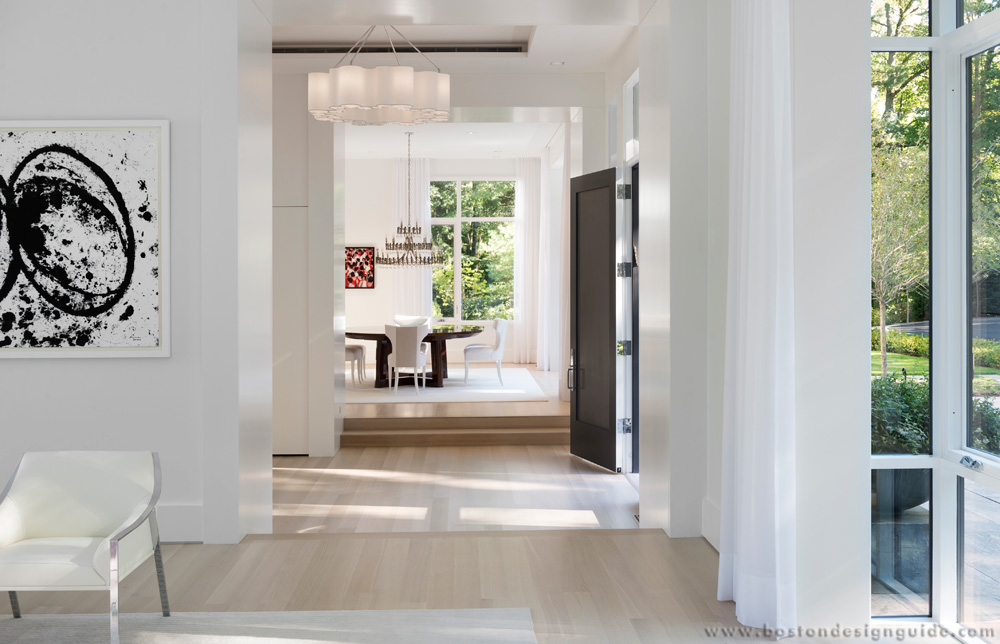 Still, the home's amenities don't go unnoticed…. They were considered at every pass, and even include an unabashedly child-friendly realm for the youngest inhabitants. The family's active, athletic types can often be found practicing in a fully custom indoor hockey practice room.
By Carly Stewart & Sandy Giardi