March 24, 2020 | Sandy Giardi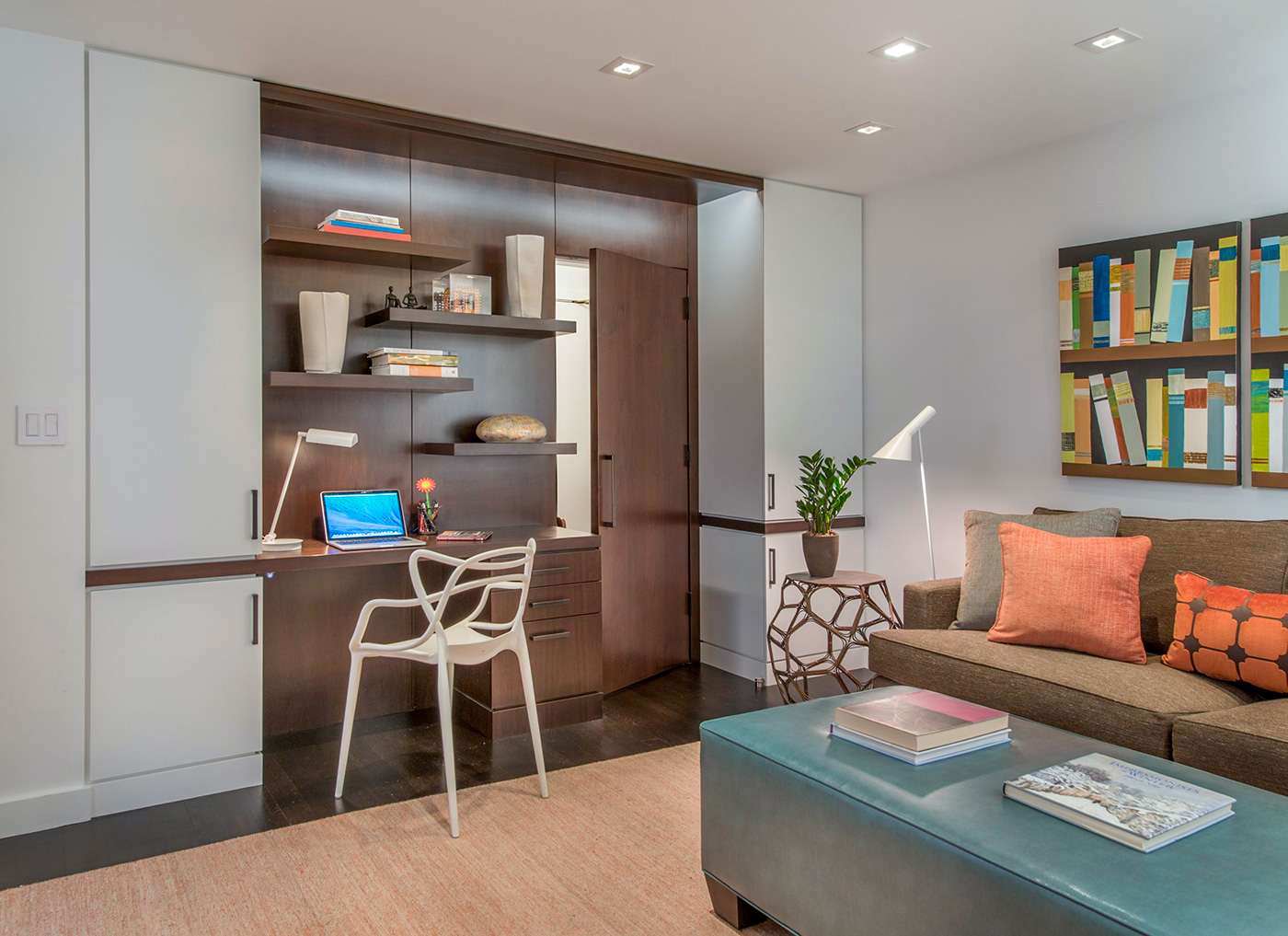 Working remotely is the new norm. These smart home office designs suit any style and are as varied as the individuals behind each desk....
Above, Adams + Beasley Associates carved out a polished workstation right in the wall, using gleaming cabinetry (complete with a door!) and floating shelves.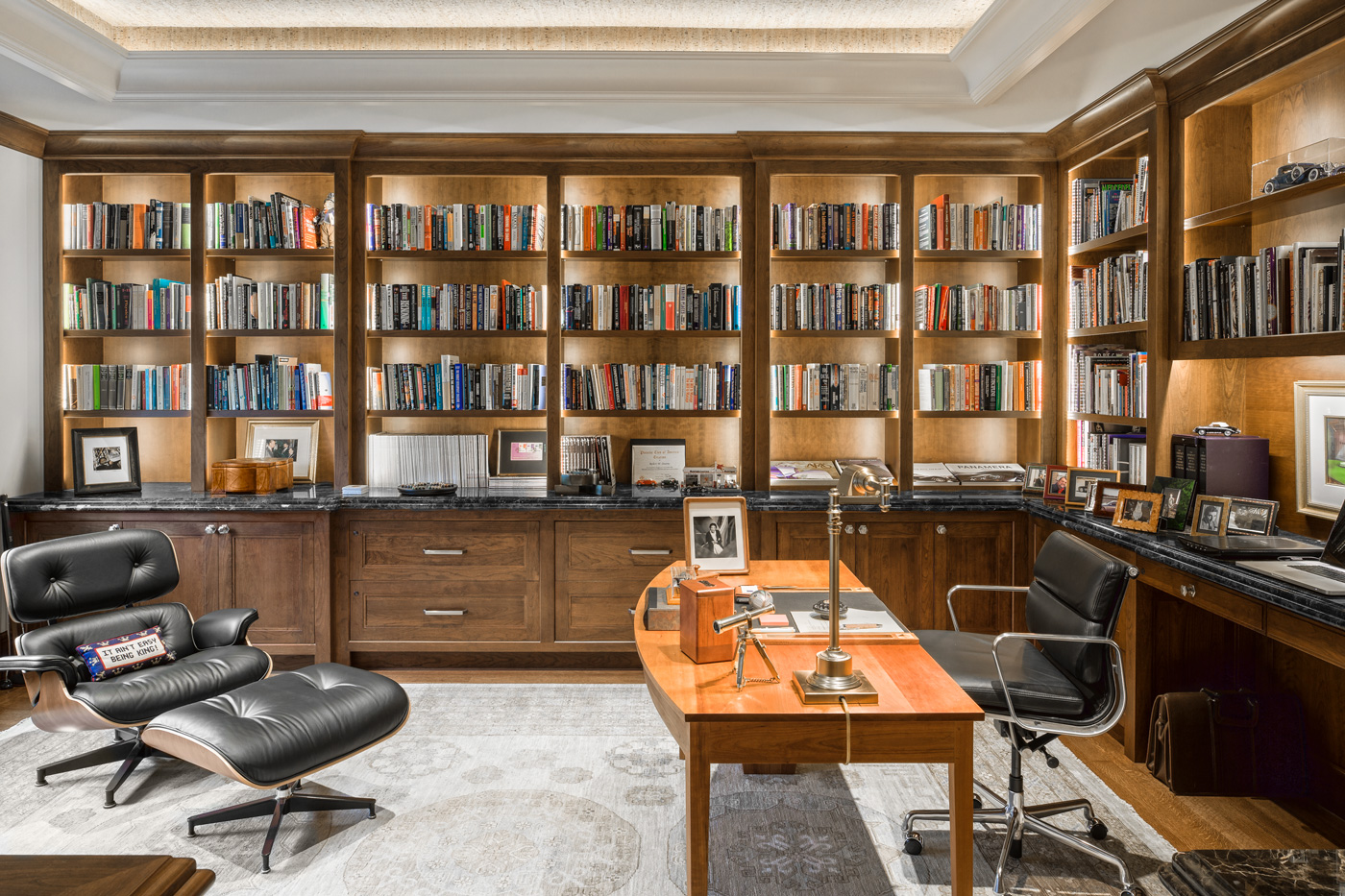 Photo by Eric Roth photography
The masculine and masterful home office above by Fallon Custom Homes & Renovations is perfect for those who have the luxury of working in a dedicated office behind closed doors. Fallon Custom Homes boasts its own millwork shop, which is clear from this study's cabinetry and lighted bookshelves.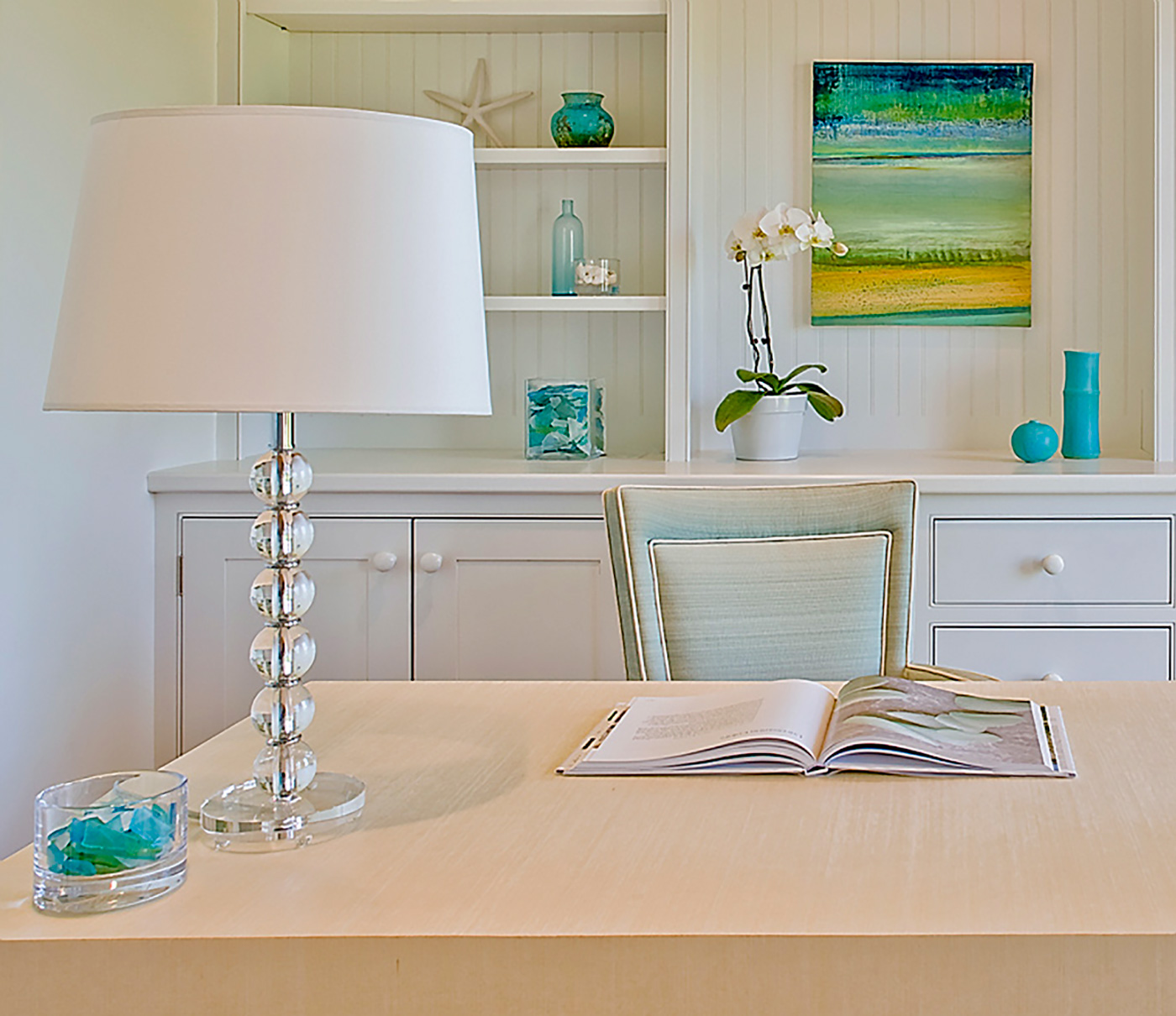 Photo by Michael J. Lee Photography
Carter & Company has a bright and more feminine take on the home office, pictured above. This one is crisp and uncluttered in its approach, and features bleached wood and pops of turquoise.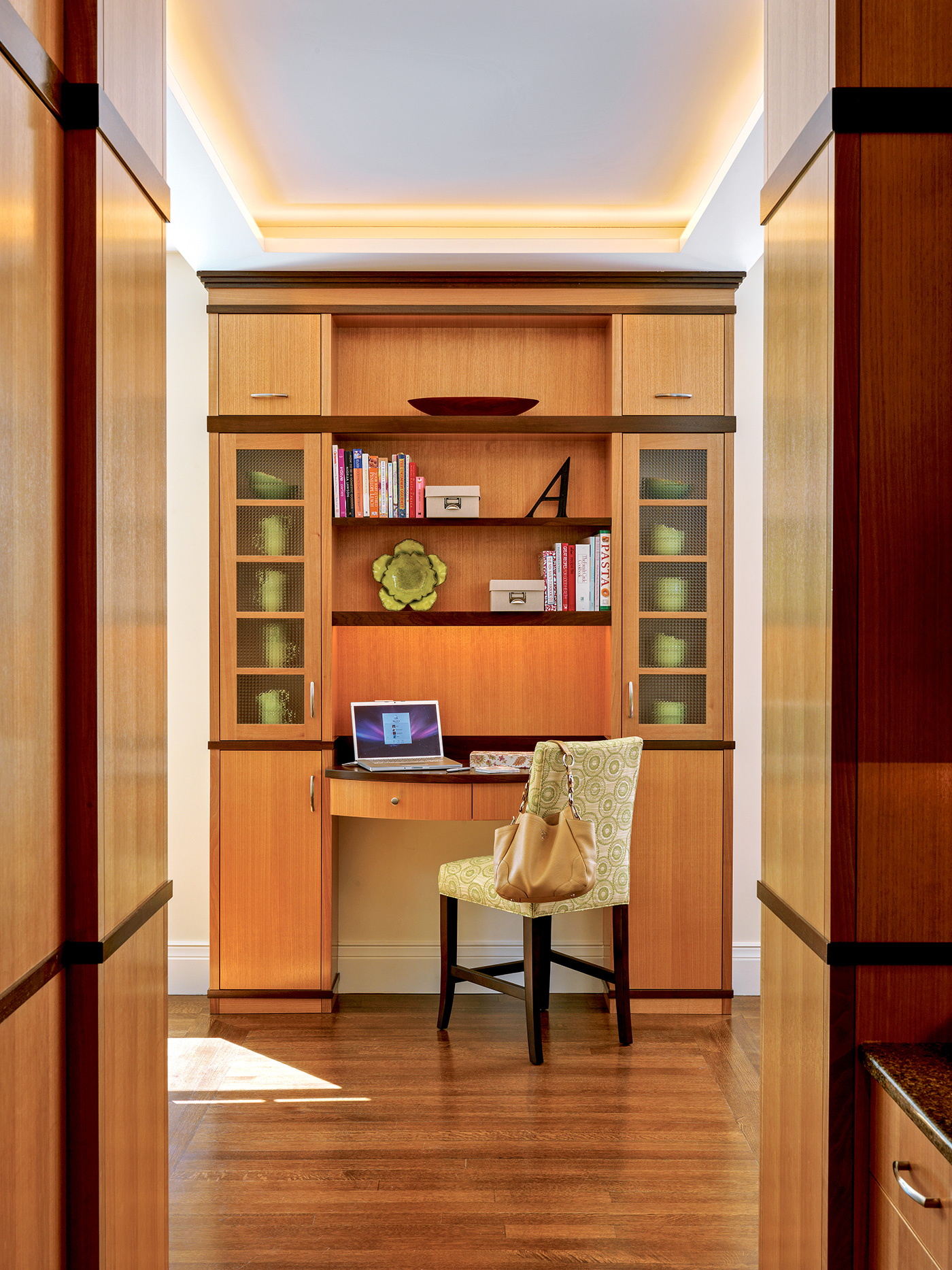 Photo by Richard Mandelkorn Photography
Nicholaeff Architecture + Design gets an A for its study hall (of sorts), above. This custom workstation, defined with woodwork by Kochman Reidt + Haigh and Detail Millwork, is well situated and beautifully crafted.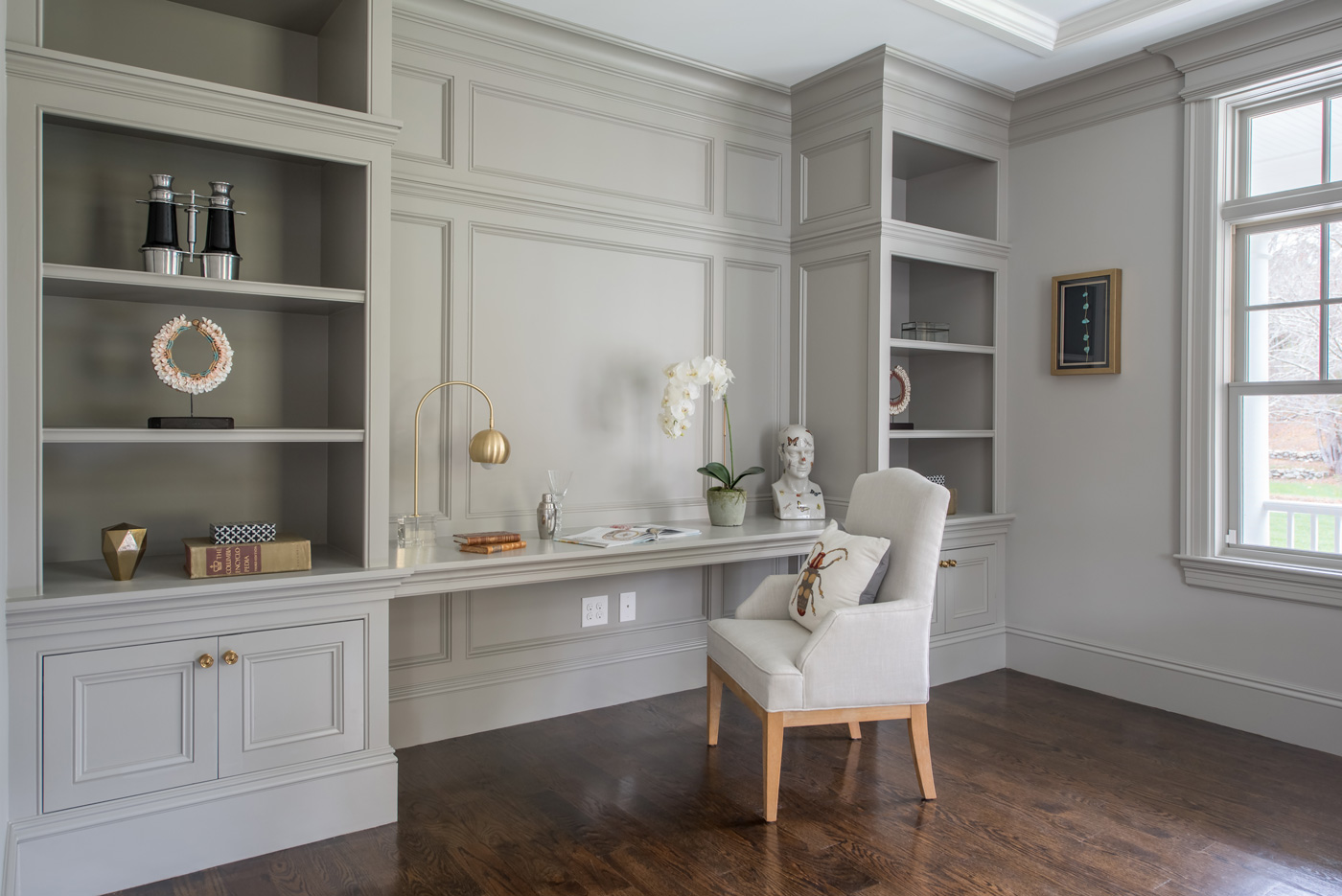 Photo by Mary Prince Photography
Brendon Properties includes a slender desk space within a wall of custom woodwork. Flanked by bookshelves and storage cabinets, this dove gray workstation is as intelligent as it is elegant.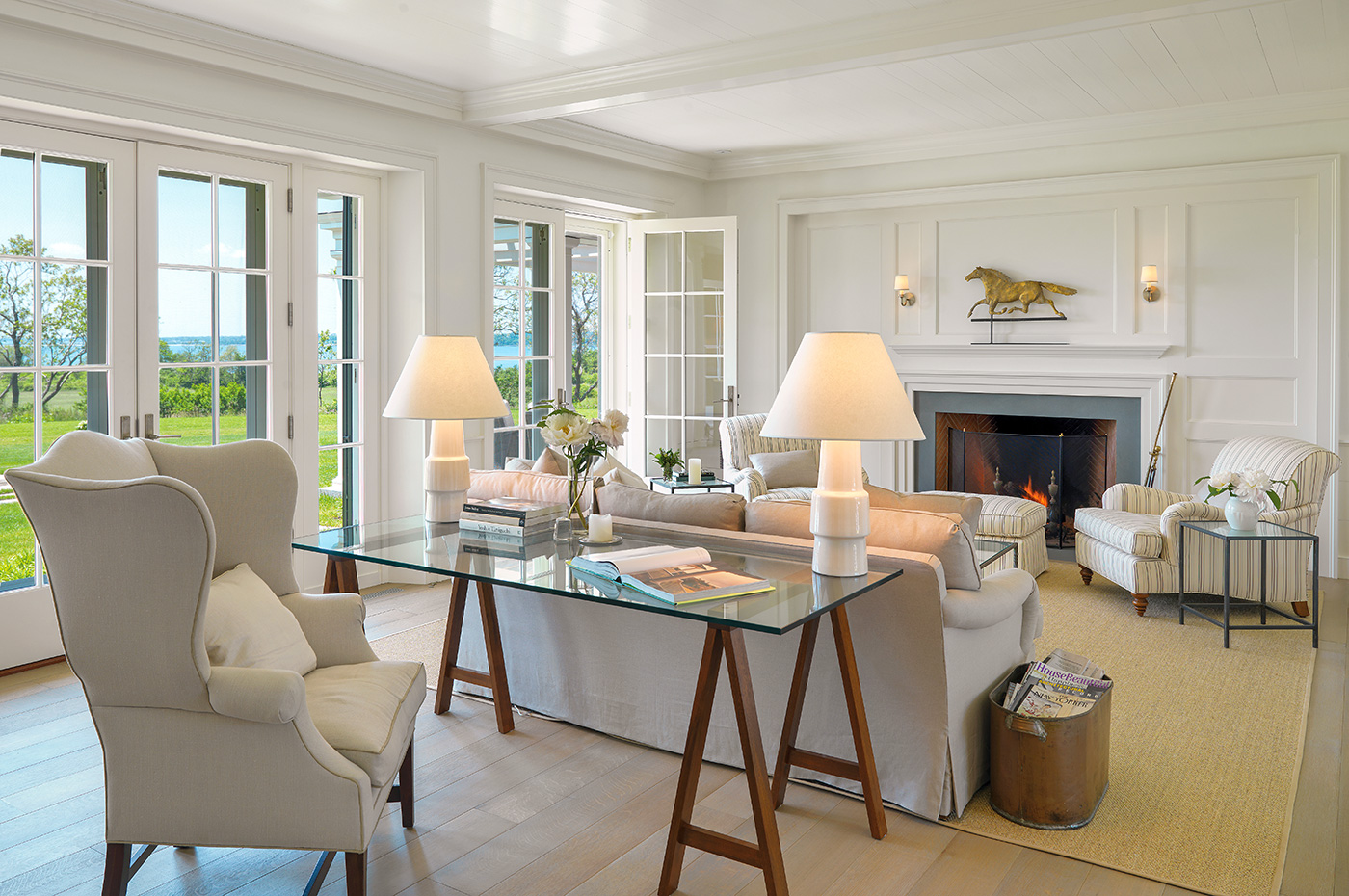 Photo by Richard Mandelkorn Photography
Mellowes + Palladino Architect's flawless living room design (above) takes a different tack, allowing the job to get done at a large glass table in the thick of things, with clear views of the landscape and fireplace.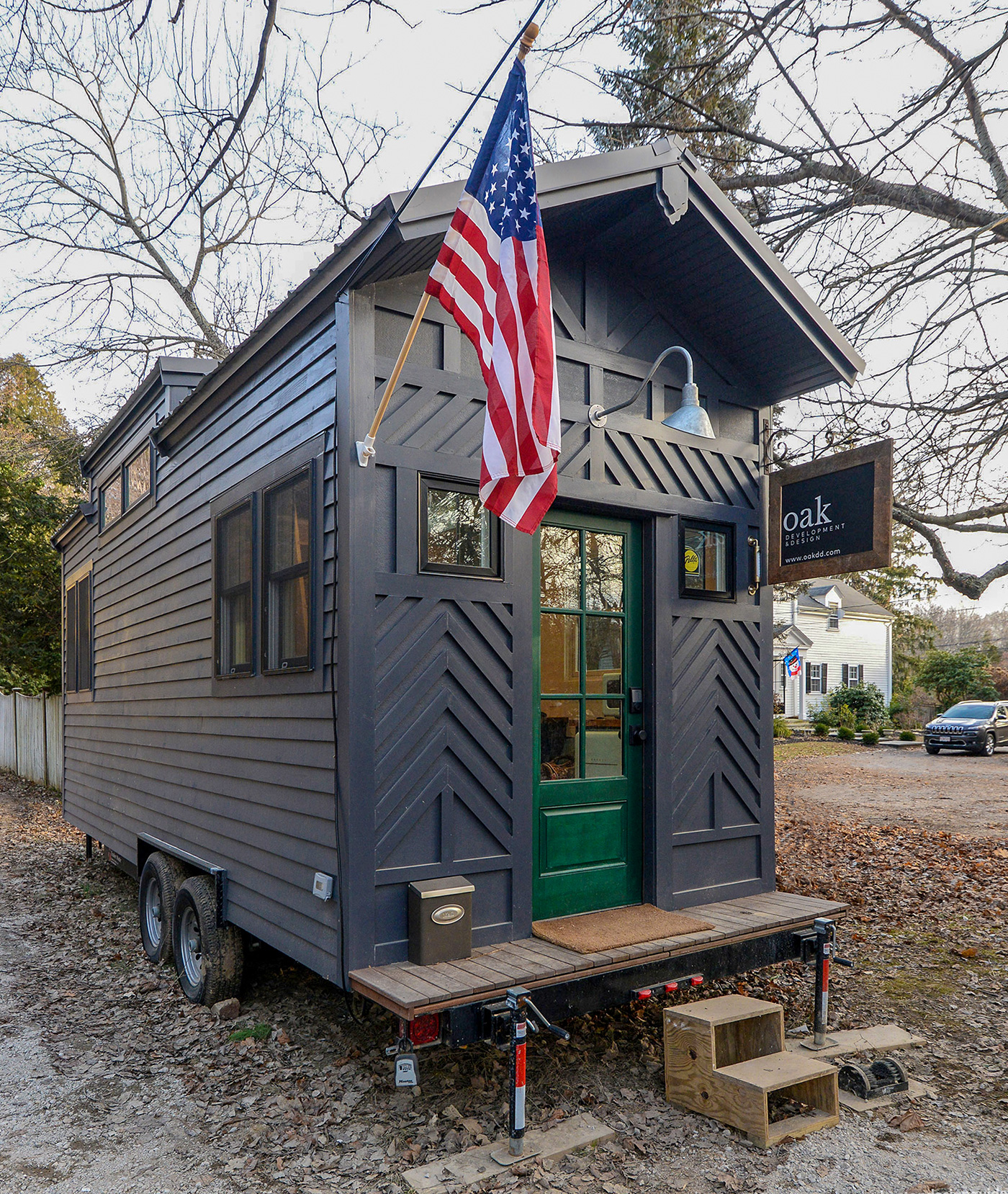 Oak Development & Design's Tiny House turned temporary office (above) may well be the most genius design of all; its retirement plan includes a next life as an Airbnb on a fabulous vacation spot up north.
Top image: Adams + Beasley Associates; photo by Nat Rea