June 18, 2015 | Anonymous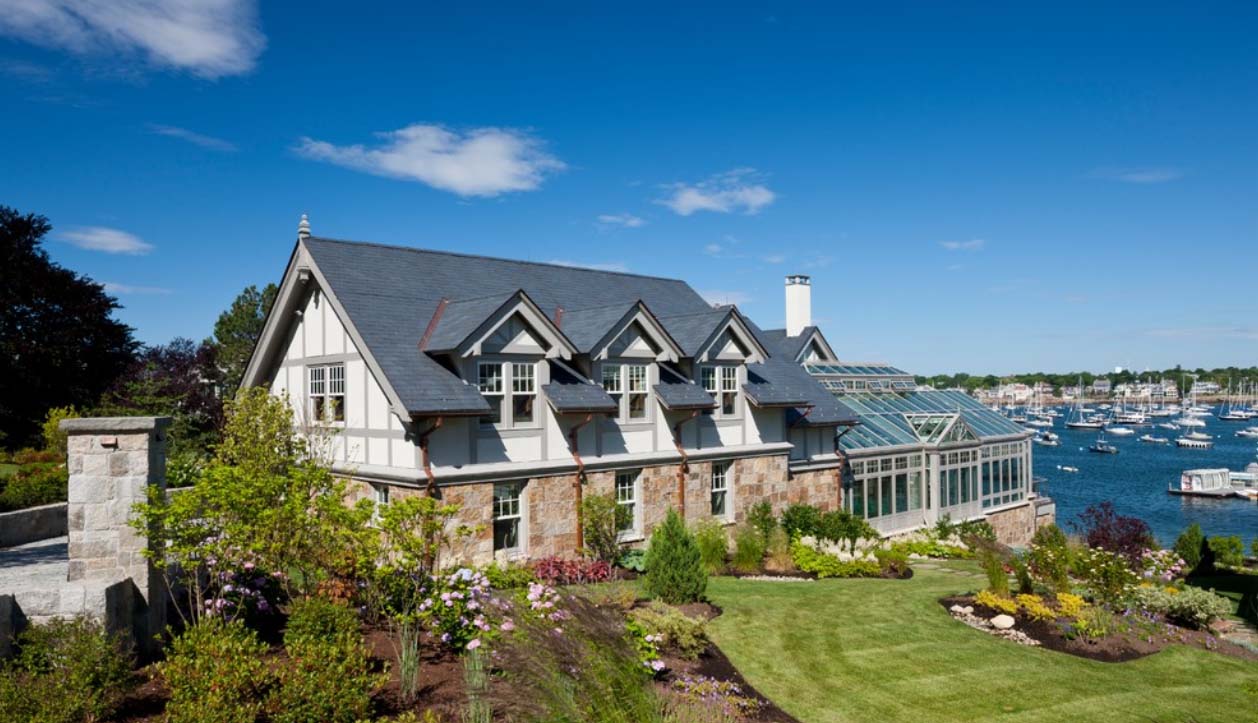 Groom Construction took an antique home and renovated it to create the stunning harborside structure below. The firm worked to create a seamless transition between the home's traditional exterior, and it's more modern interior style. 
Below, a view of the home from the driveway. It's nestled beautifully into the landscape, with large surrounding trees and lush gardens sprouting throughout the lot.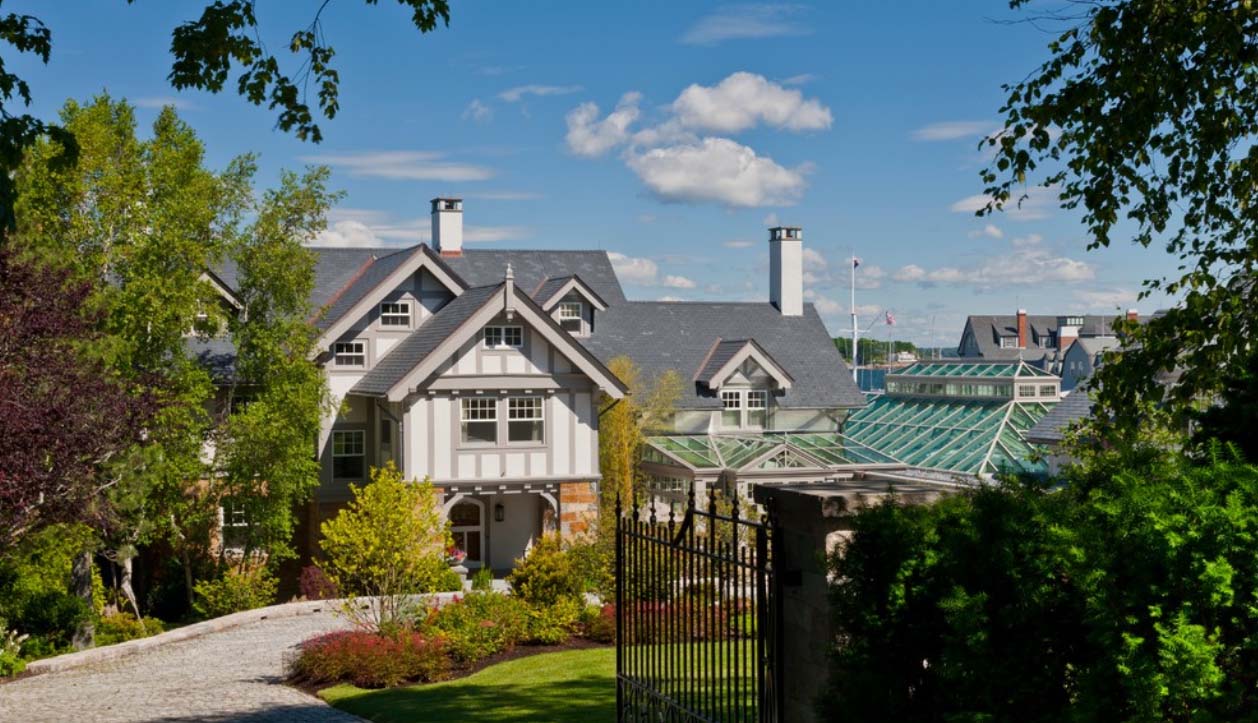 Inside, an inviting living room takes full advantage of the waterfront view. What a perfect spot to sit and watch the harbor boats float by, or watch the sun dip behind the horizon. 
Groom Construction was able to add a large nanotorium to the side of the home, suitable for use all year round. This portion of the renovation was complex, but totally worth it - just check out that view and the way the sun filters through the glass ceiling.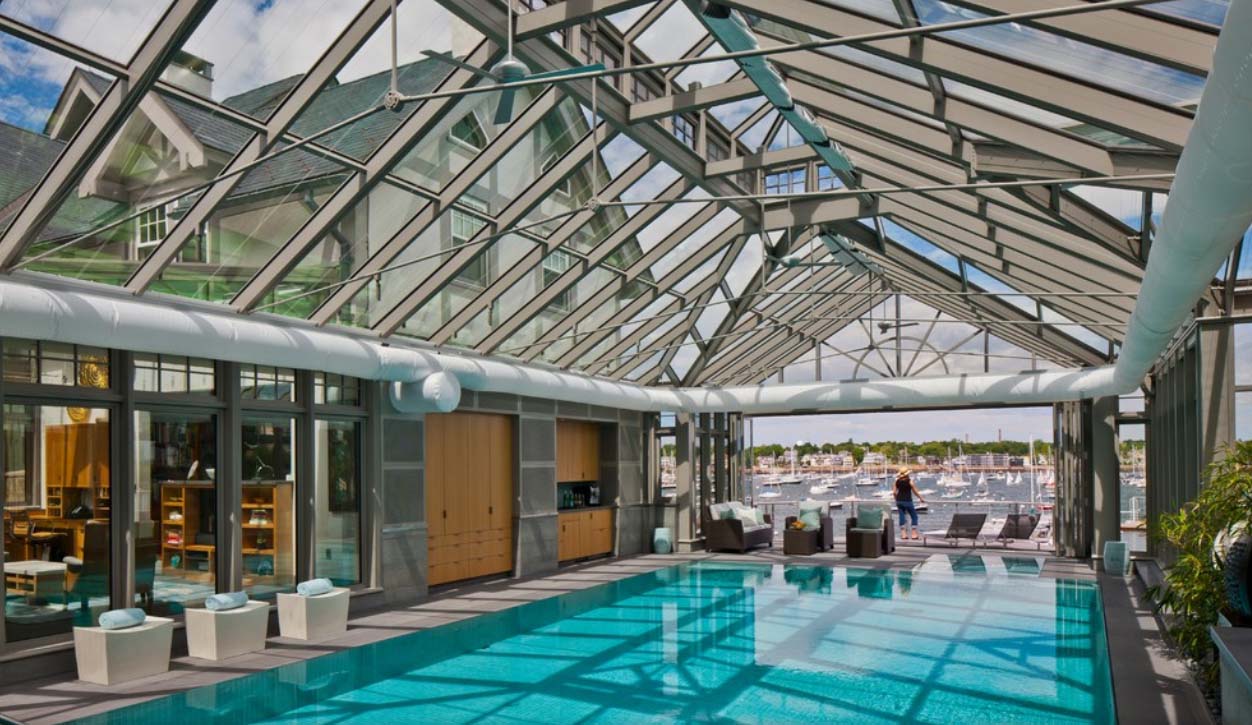 If you tire of swimming, just head over to the home's gorgeous game room and home theater. This space is perfect for both children and adults, providing endless entertainment opportunities - a pool table, large TV, space for board games, and a reading nook are among the main attractions in this expertly-designed room.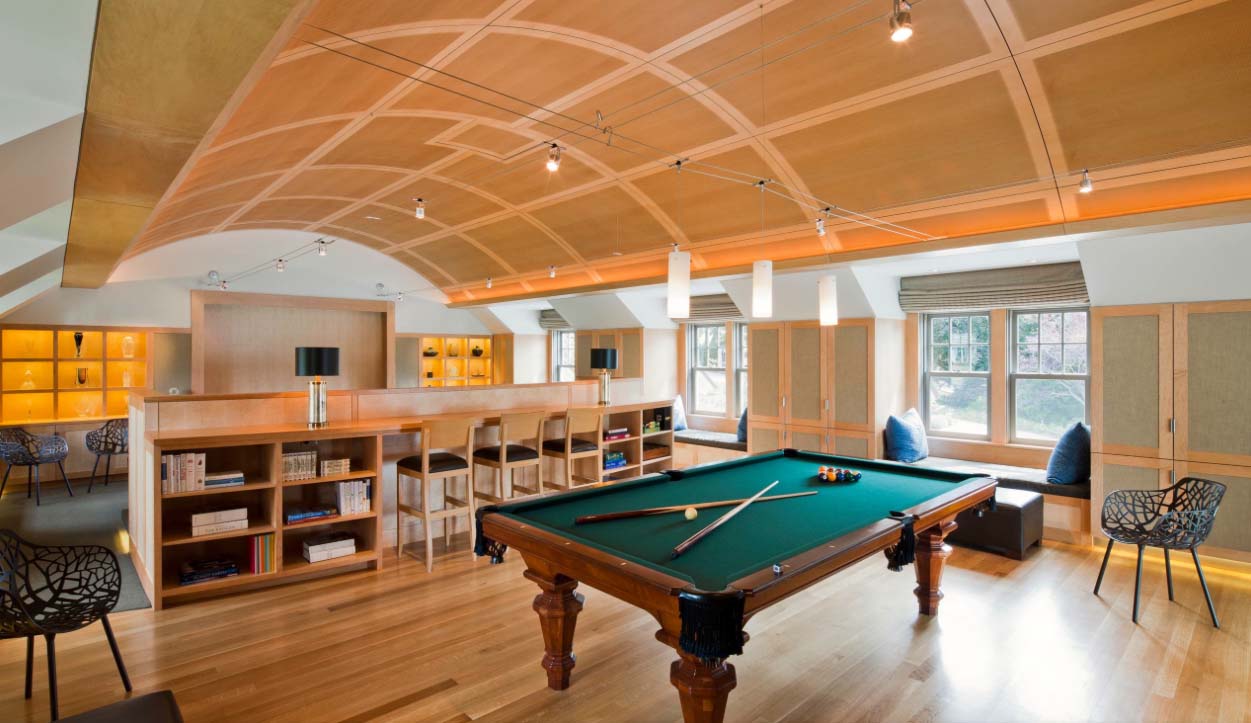 On the other side of the room is, of course, the home theater. The large screen is flanked by backlit shelving that lets smaller pieces of art and glassware make a statement. 
Finally, the beautiful covered outdoor terrace. A stunning view of the harbor and of the surrounding homes makes this our favorite space in the expansive home. A fireplace provides warmth and light for late nights, and the late afternoon light filters in wonderfully.