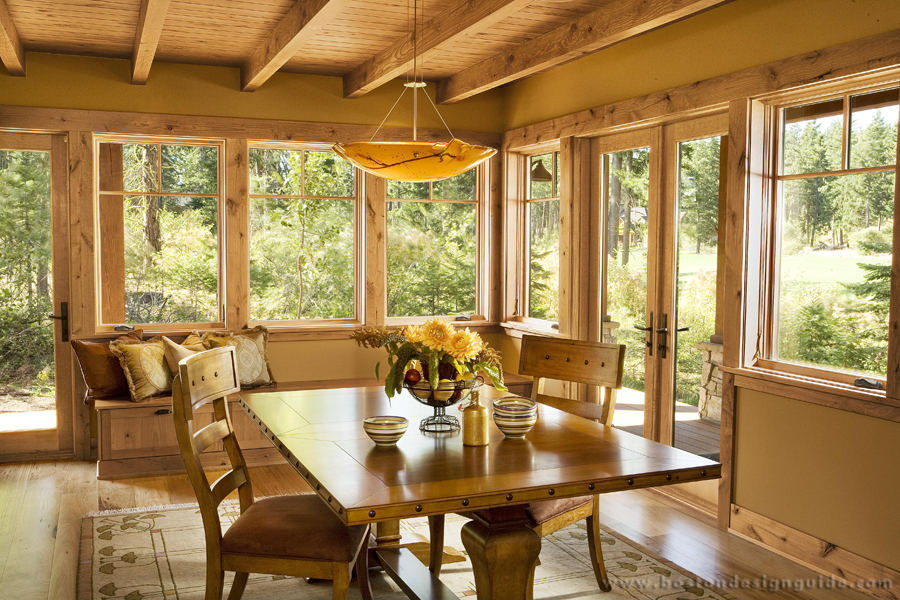 The experts at Jeld-Wen Windows and Doors weigh in on how to merge your indoor spaces with the outdoors. Jeld-Wen Windows and Doors has been crafting high-quality windows and doors for residential and commercial spaces for the past 50 years. Here, they share some of their ideas and the innovative products they've designed to help homeowners make the most of their ourdoor space. 
As the weather warms and the days get longer, people spend more time outdoors.  In warm weather year-round, it is part of the native lifestyle; and, in places where all four seasons are evident, homeowners like to merge outdoor relaxation with indoor comfort.  Blurring these barriers is not new; Frank Lloyd Wright did it 80 years ago and since then, people have become increasingly creative on blending the views and scenery of the outdoors with the comforts typically found inside homes. 
It's not just living better; it's also maximizing your investment.  Extending the floor space of a patio, porch, or lanai, turns a simple morning cup of coffee or weekend barbecue with friends into an event.  The possibilities are limited by a homeowner's imagination and, to an extent, budget.  One popular trend is outdoor kitchens.  This is more than just buying a nice grill; this is about turning a deck or patio into an additional room, one that may include a wet area for food prep and cleanup, seating, ventilation, and other considerations.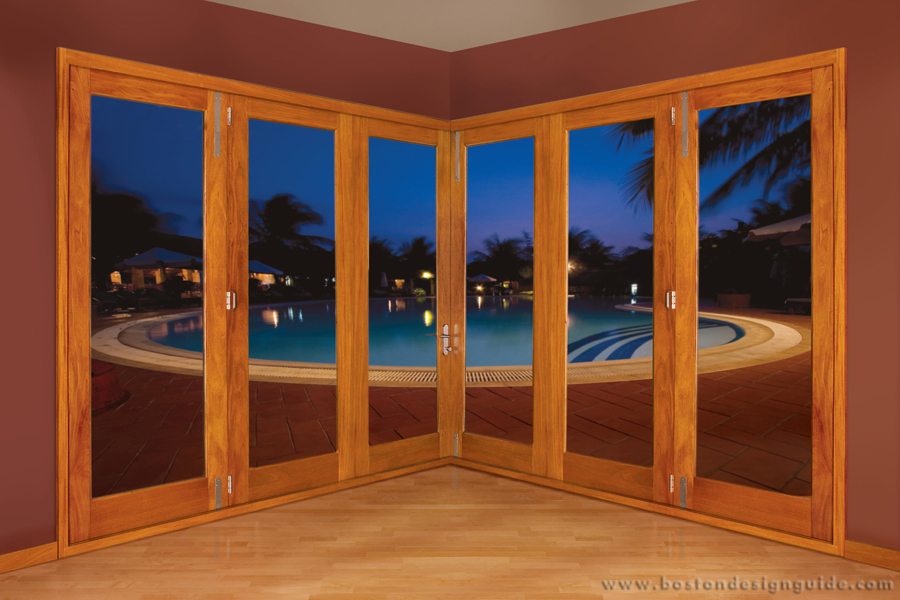 Another approach is moving walls, and JELD-WEN's Custom Folding and Multi-slide systems will challenge your concept of just what walls are.  People usually imagine them as barriers, but imagine panels being moved to blend the interior with what lies beyond it, and during inclement weather, you can still enjoy unobstructed views while communing in comfort.   
With either of these possibilities, there are pre-installation considerations:  Are there natural or constructed features to work around?  Will smoke be a problem for neighbors?   Will your jurisdiction require a special construction permit?  If building on an existing foundation, can it support the weight of the kitchen or wall system?  Manufacturers like JELD-WEN address the last question through options like top-hung folding systems or rolling tracks on the bottom to make remodeling less cumbersome.  The upside is that along with the quality of life benefit, whatever investment put into such a project typically translates into a higher home value. 
Other applications are less labor-intensive and focus on taking advantage of natural surroundings, particularly for the homeowner who takes pride in the yard and the time spent beautifying it.  Open-air and screened porches, covered patios, even open decks blend with the indoors with the right patio doors.  A Siteline® Wood & Clad-Wood Swinging Patio Door is an ideal way of both framing that  handiwork for viewing from indoors and as a gateway to enjoying it up close. 
Finally, take care to invest in quality product that is going to stand up to the elements, to daily wear and tear, and to the occasional ding that comes with living.  JELD-WEN's AuraLast® - The Wood That Does Not Rot is among the innovations to keep in mind, along with things like lifetime limited warranties, the ability of glass to filter out harmful UV rays and contribute to lower energy bills.  Ultimately, the expanse of your backyard universe is your decision, but nothing happens without taking the first step in bridging the two spaces.