December 13, 2019 | Sandy Giardi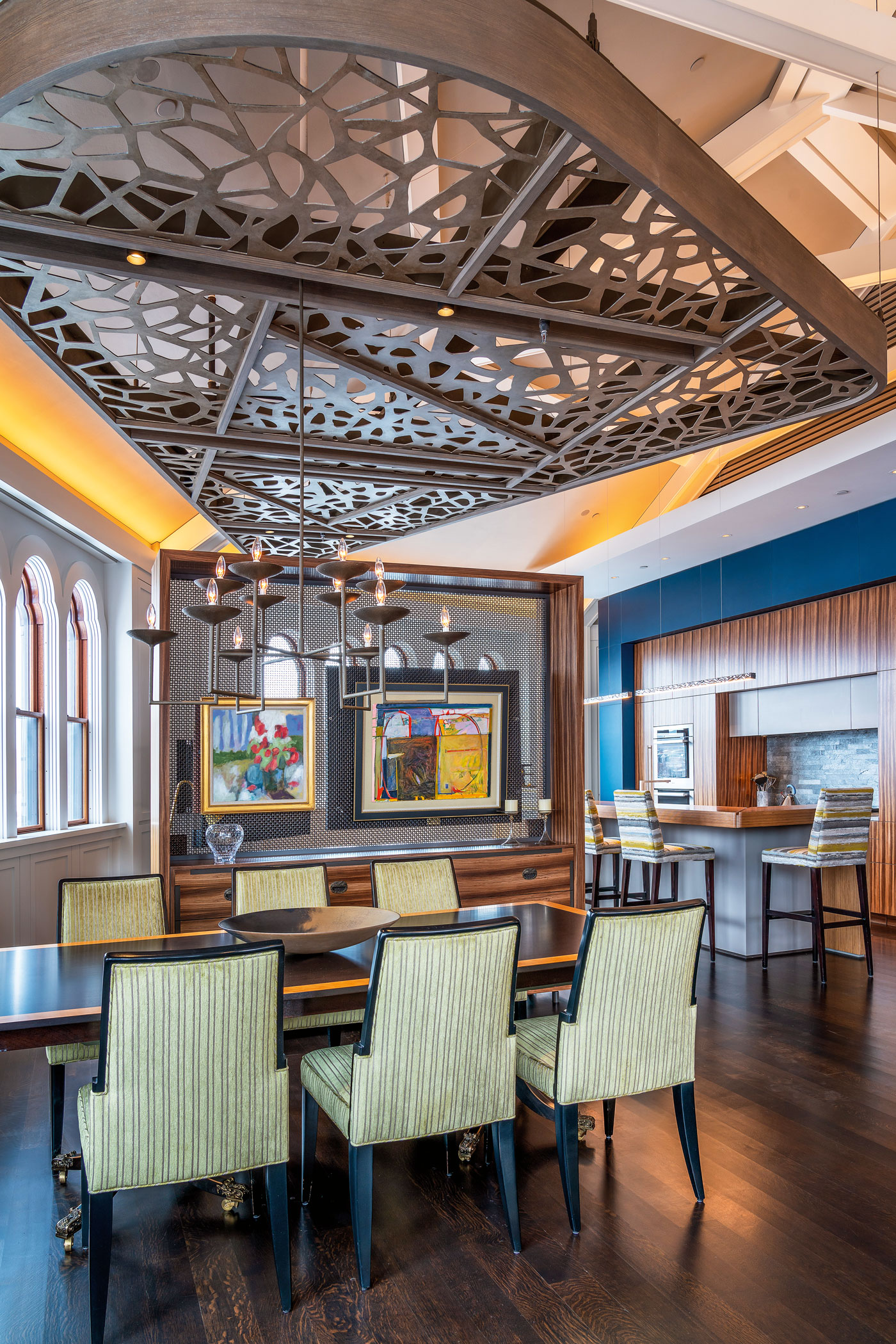 A developer, who had converted a South End church into high-end city residences, was vexed at how to configure the second floor of a penthouse suite blessed with sloping roofs and a great octagonal drum. A vast space with 20-foot-high ceilings, arcing custom windows and 360-degree skyline views is a rare gift in Boston, but how do you make it a home? You hire Ruhl Studio Architects and Kistler & Knapp Builders and "bring it down to a human scale," says Project Manager/Vice President Reihl Mahoney of Kistler & Knapp Builders.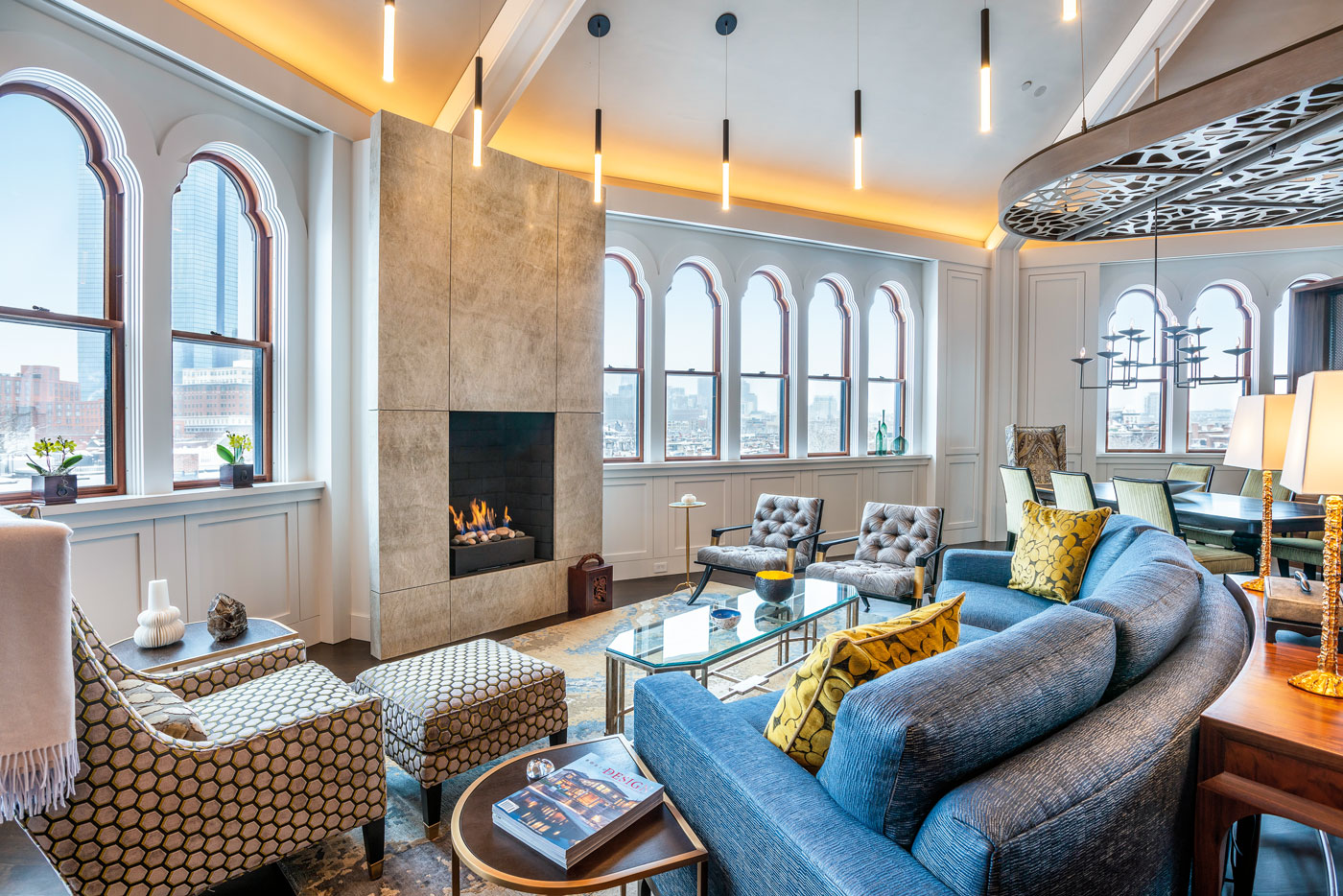 The team created "intimate settings" within the cavernous space through the use of sculptural ceiling suspensions and even brought in an acoustical specialist to quiet the volume that stemmed from the environment's soaring height and angles.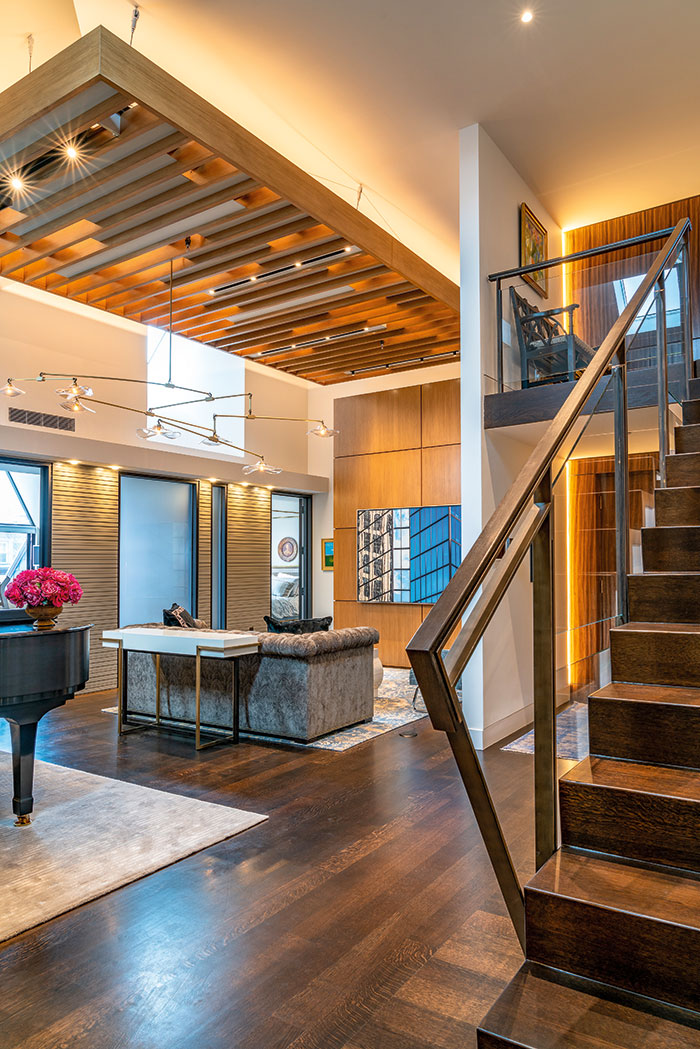 The home's architectural elements—like a Zebrano and bronze mesh room divider and a suspended ceiling of wood frame and perforated metal infill—partition the living areas and "make each individual space unique and feel appropriate in size," says Mahoney.
The steel ceiling sculpture, a statement maker on the second floor, required careful engineering to ensure that its significant heft would stay aloft.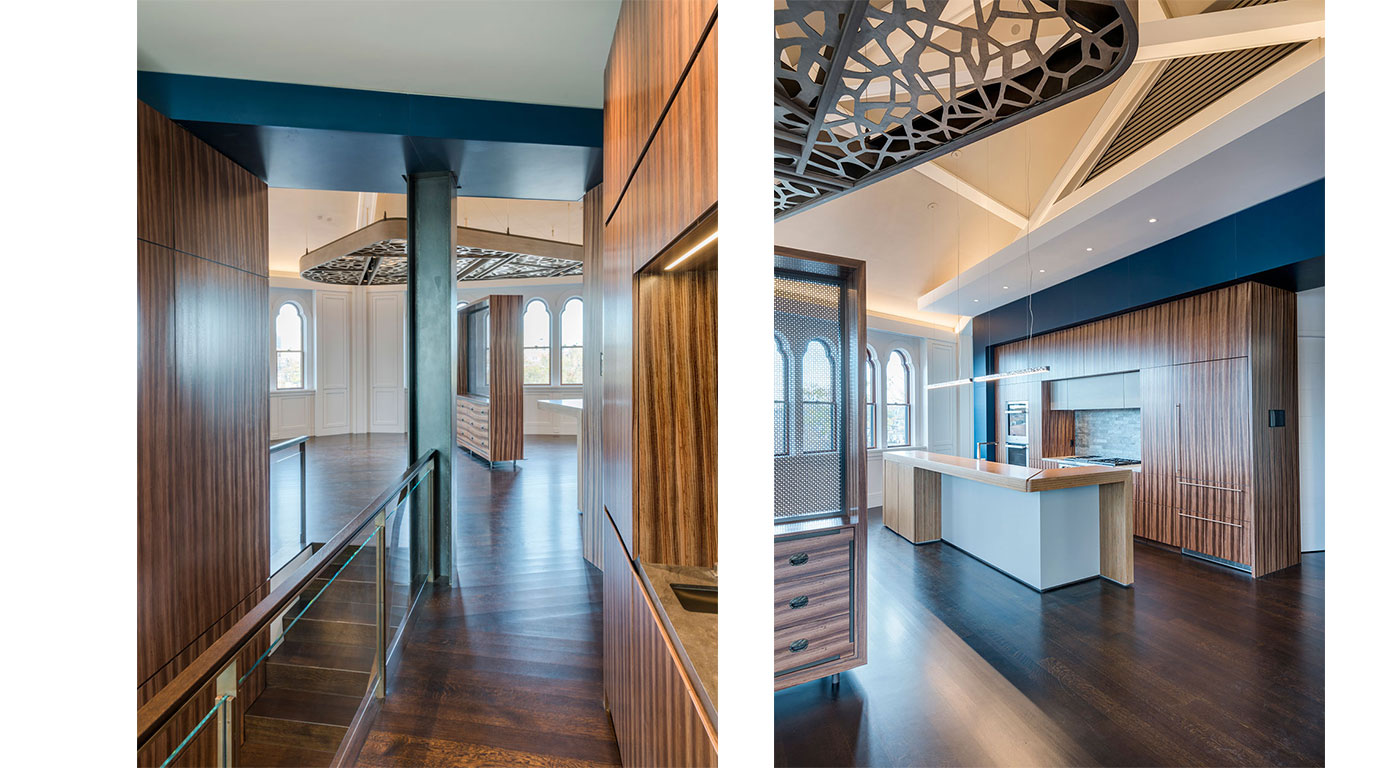 The mesh partition, which is on wheels to provide options for the homeowner, is blessed with art on both sides. On one face, says Mahoney, there's a landscape laden with gold, which actually drove the layout of the design feature. At the right time of day, the sun comes through the windows, casting light for "a magical effect," he explains.
These are just a few of the extraordinary elements showcased within the home; everywhere you look, says Principal Doug Stevenson of Kistler & Knapp Builders, "there is something unique," and exceptionally creative. Indeed, the design, finish and craftsmanship demanded for the project is of the highest caliber and the result of a full team collaboration. "It was a challenge for sure," says Mahoney, "but it's consistent with what we do every day."
Construction by Kistler & Knapp Builders; architecture by Ruhl Studio Architects; interior design by Bill Lewis; home integration by Maverick Integration; images by Warren Patterson