September 20, 2016 | carly stewart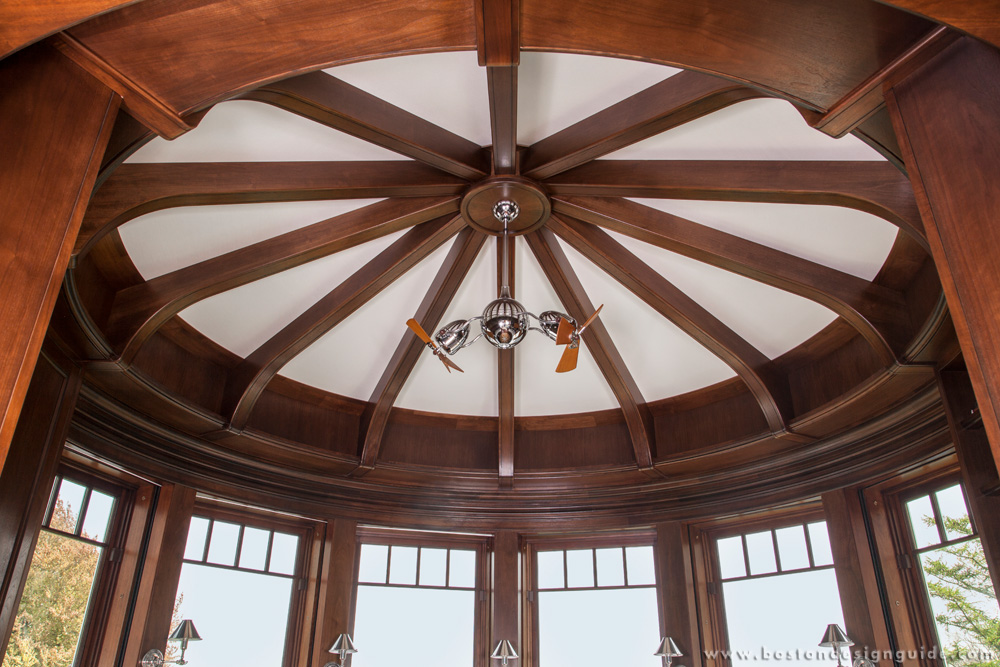 An office one looks forward to going to work in – that's a joke, right? This circular crafted space is a work of absolute architectural genius, and might hold true for the ideal home office. Who would have thought that existed? Kochman Reidt + Haigh Cabinetmakers worked with Kistler & Knapp Builders and Architect Morehouse MacDonald and Associates, Inc. to complete this extravagant renovation/addition project.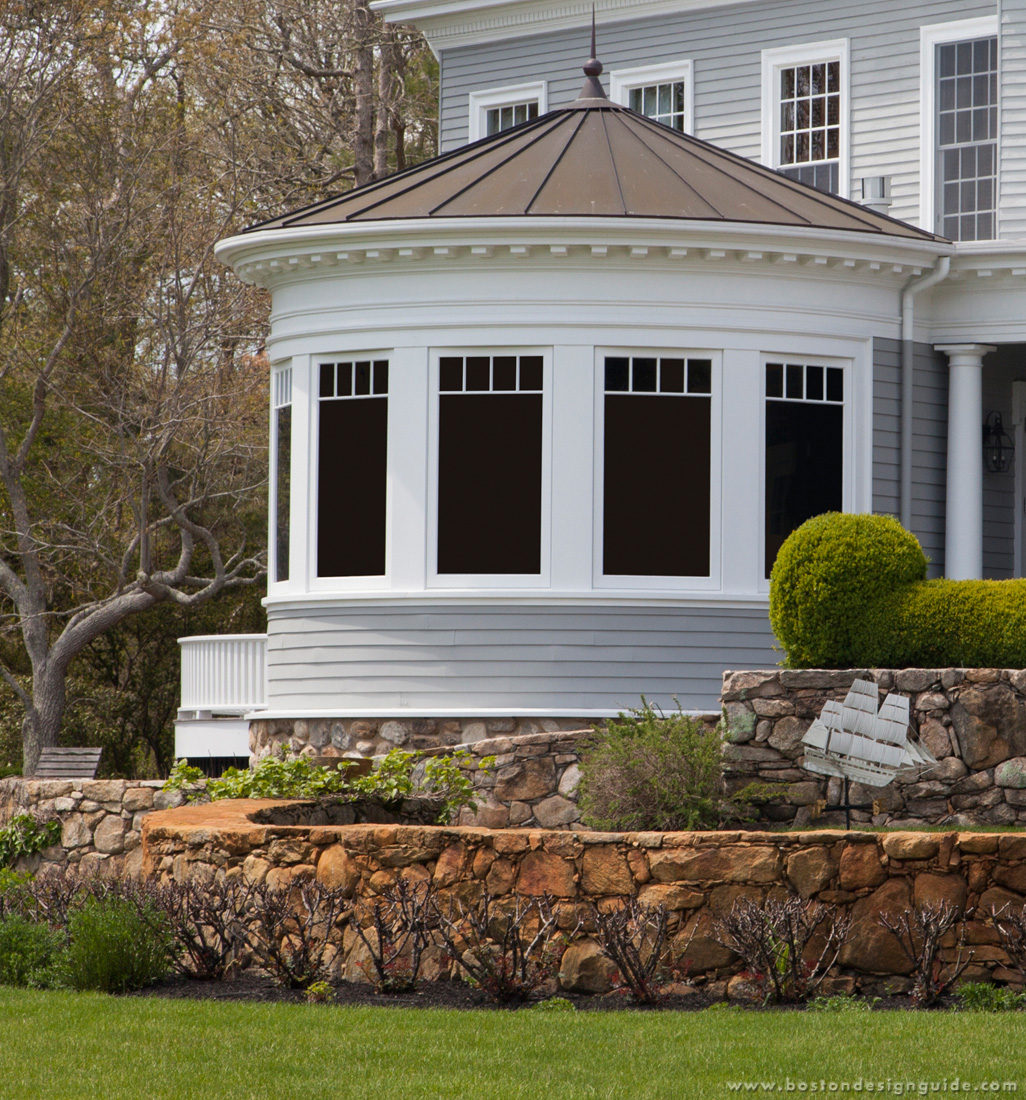 In the beginning project stages, the KR+H shop manager, Dan Shaw, worked closely with Jerry Melnick of Kistler & Knapp Builders to confirm the interior and exterior office dimensions. Shaw explains that KR+H typically does not guide the work of the builder, but attentive planning was crucial for this complex circular integration. KR+H used their sophisticated technology and CNC equipment* to ensure a precise, full scale template for the outer ring of the office. The two-inch wide plywood template pushed Kistler & Knapp's exterior building, as well as, KR+H's interior millwork.
*Computer Numeric Control Machining is a manufacturing process involving computers to control machine tools including lathes, mills, routers and grinders to enhance productivity.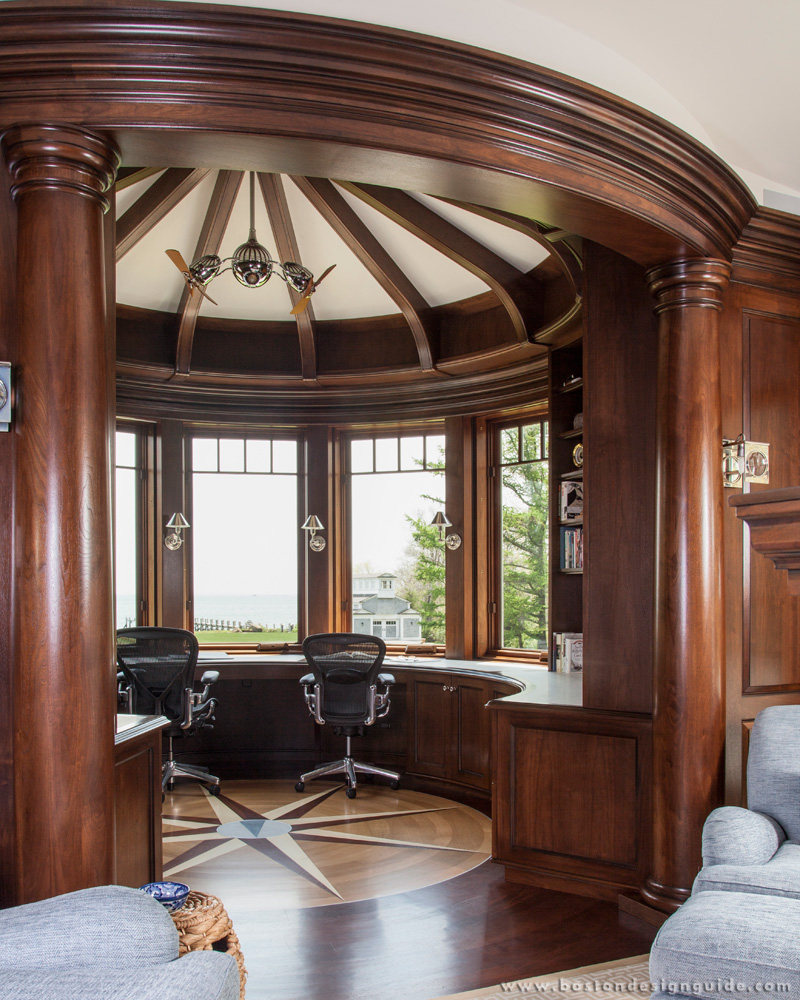 Aside from the talk of creating a favorable office space, the execution of perfecting a project with 100% integrated millwork in the form of a circular room is quite a task in itself – to say the least! In fact, the entire circular office was preassembled in KR+H's shop space to make sure that everything was secured. "Imagine this space [in our shop] with a couple of guys working in that ring for a couple of weeks on end setting the whole thing up, getting all the curves right, checking the tape measure three times a day, making sure the ring hadn't moved, securing everything, building up," says Shaw. "It was amazing!"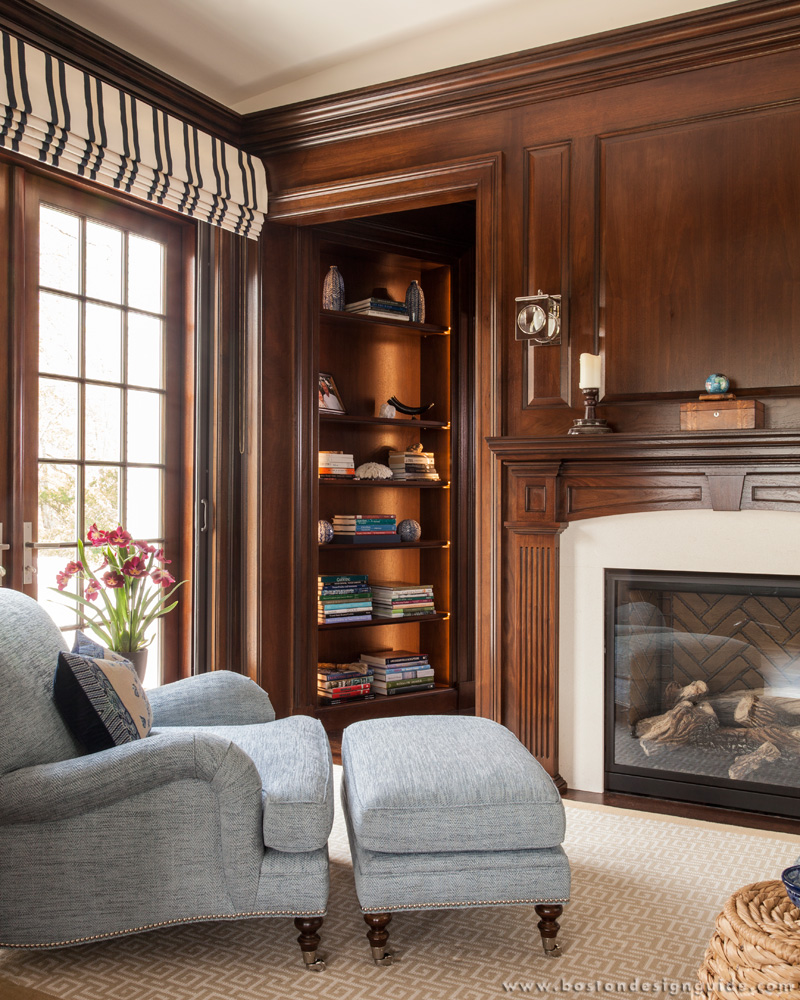 KR+H's master installer, Glenn Bigelow, describes the cabinetry and millwork installation process like a puzzle, with a center point for everything to work and the circle to fit together. Mark Tanis, KR+H's master craftsman, explains that the crew had to assemble the office in their shop, take it apart and completely reassemble in the homeowner's space since everything was integrated, from the windows to the doorway to the bookshelf alcove.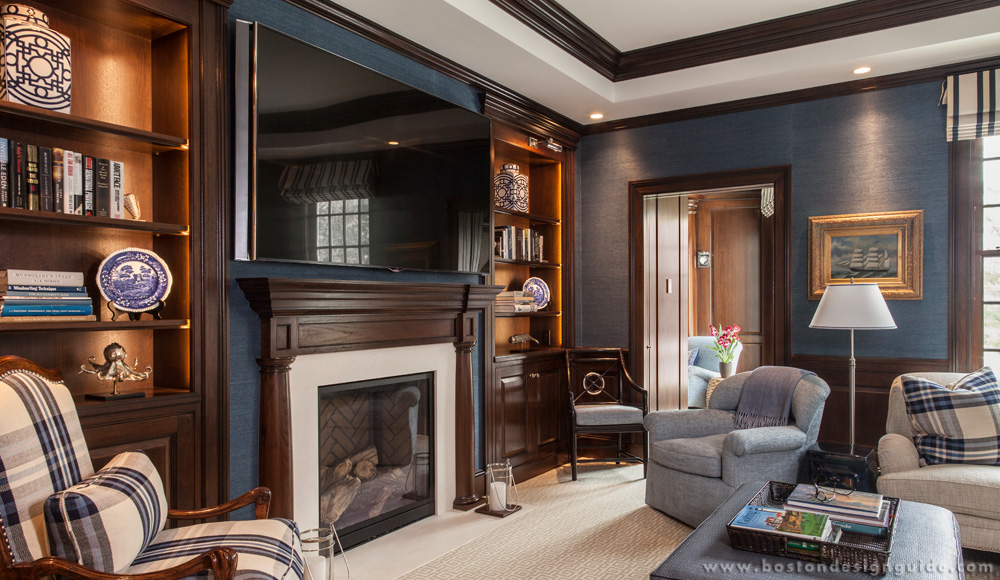 Tanis believes finding the center point was one of the biggest challenges, but the collaboration between work forces – and the company of Melnick's dog, Willow – made for an interesting, fun and beautifully executed design.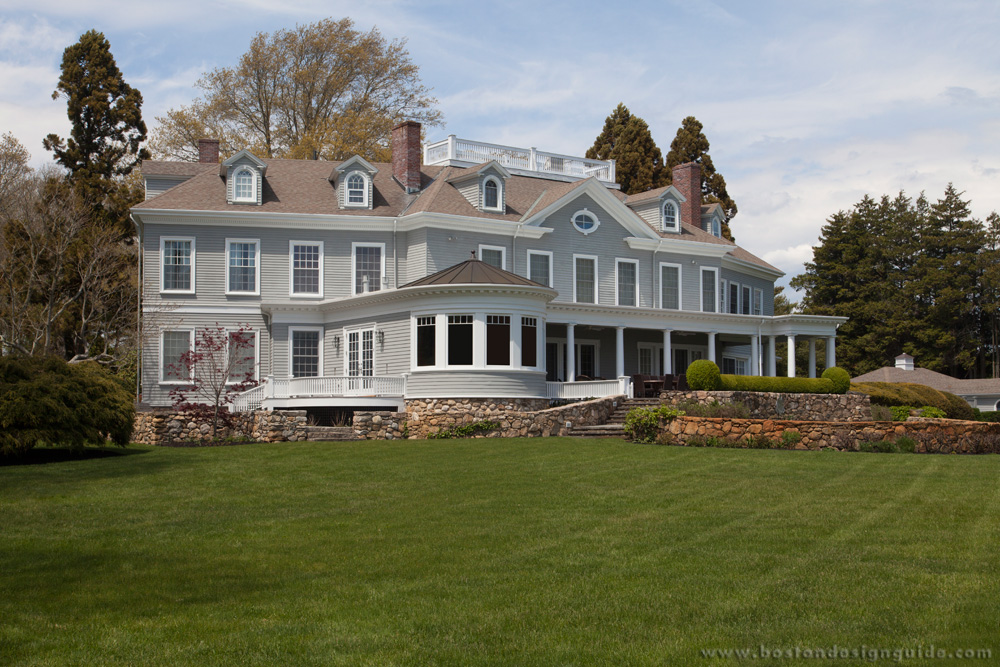 Photography by Sam Gray