March 27, 2020 | Sandy Giardi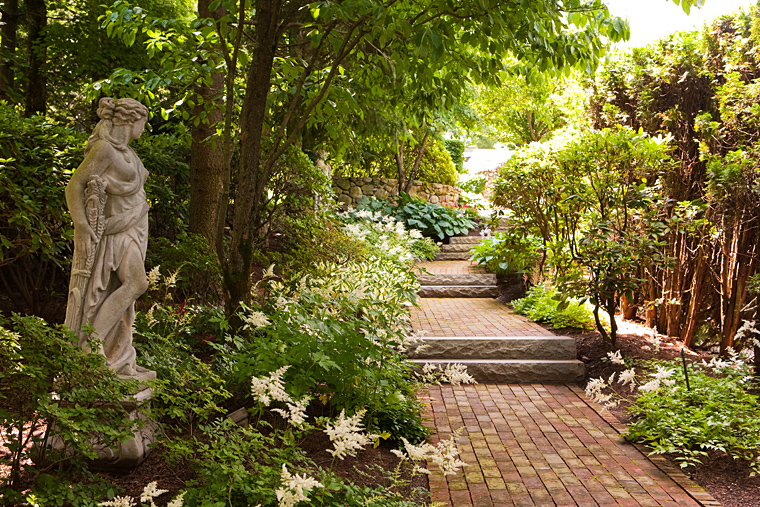 Formal, carefree, historic or Japanese in spirit, these edens are carefully cultivated to delight the senses....
Landscape construction by Schumacher Companies; photo by Mitch Harper
This slice of paradise on Cape Cod, installed and maintained by the landscape artisans at Schumacher Companies is sunny and resplendent. The garden's pleasing symmetry, punctuated by circular urns in full bloom and a sculpture at its center, invites nature lovers to stay awhile.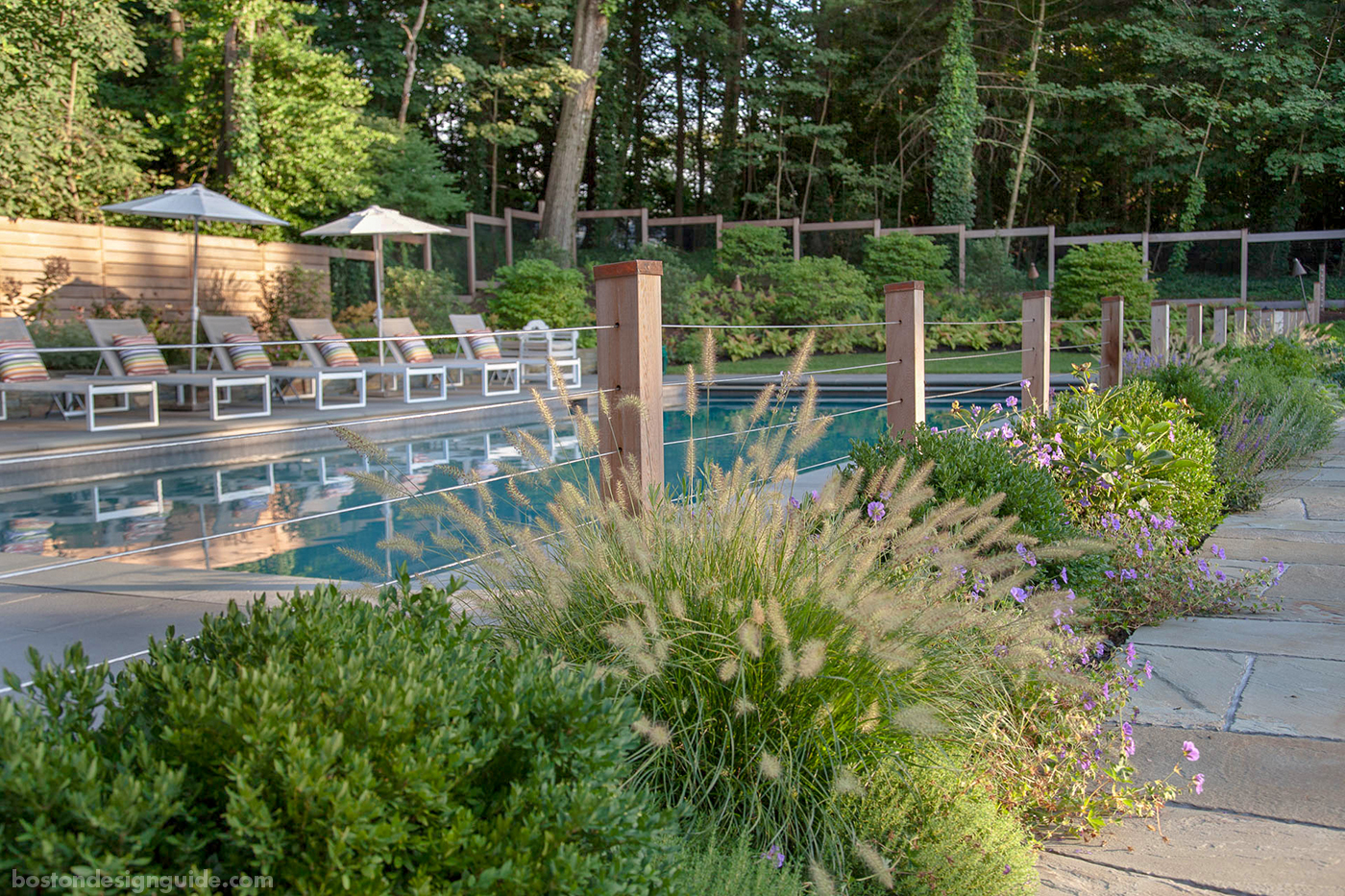 Landscape architecture by Matthew Cunningham Landscape Design; landscape construction by Phil Mastroianni Corp.; photo by Matthew Cunningham
A lush pool garden by Matthew Cunningham Landscape Design is part of a verdant backyard escape. Its native plantings erupt against a disappearing, minimalist enclosure while rich wood fencing frames the terrain's perimeter.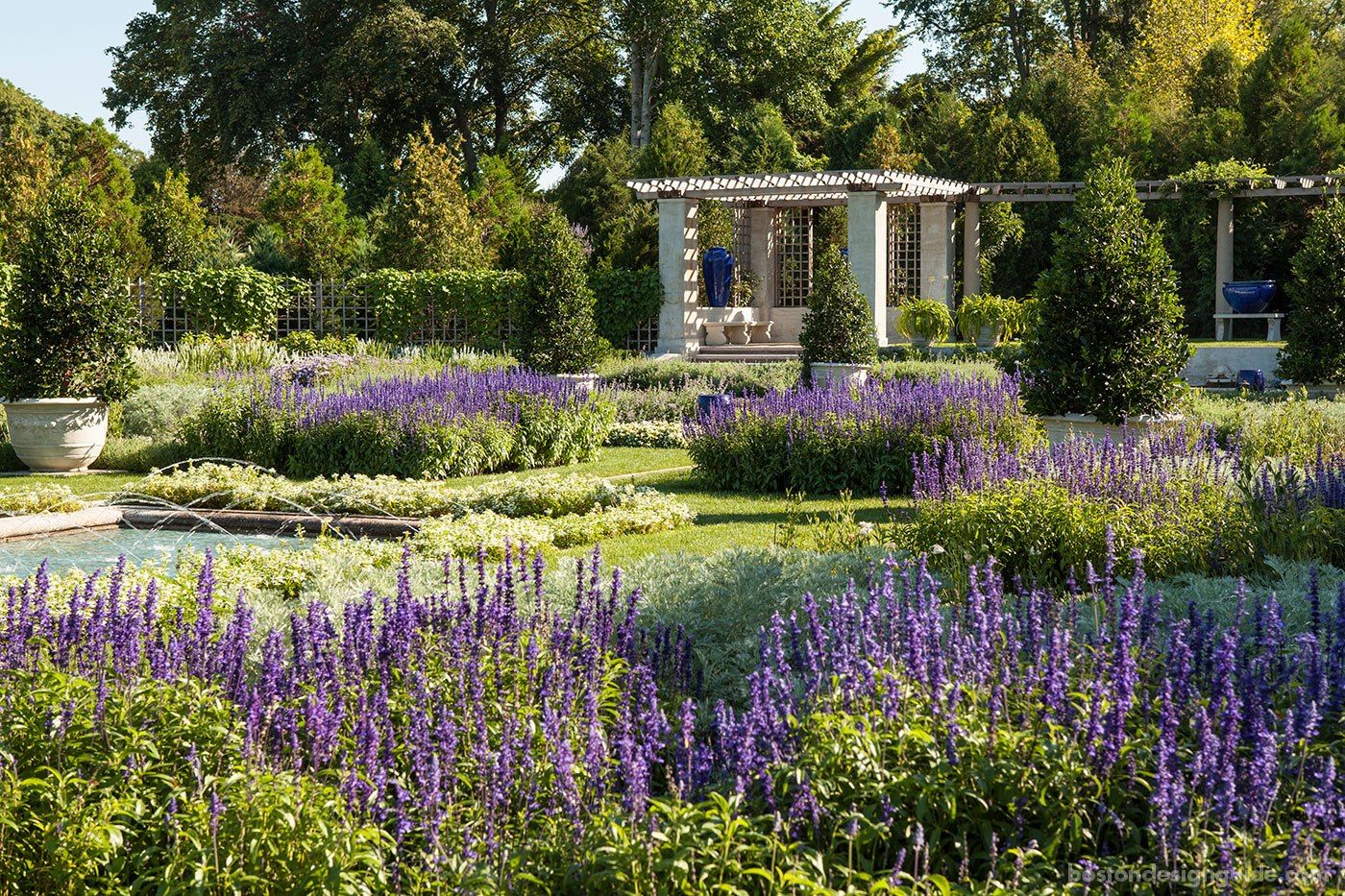 Landscape architecture: Reed Hilderbrand Landscape Architecture; landscape contractor: R.P. Marzilli & Co.; construction: Parker Construction; photo by Marianne Lee Photography
R.P. Marzilli & Company revived the exquisite beds and beauty of Newport, Rhode Island's historic Blue Garden. The landscape professionals installed a comprehensive new planting plan—a glorious palette of texture and fields of purple and blue—that will preserve the intent of the private garden's 1913 design for posterity.
Landscape design and build by ZEN Associates
Spectacular and serene, this traditional Japanese Strolling Garden by ZEN Associates was made for contemplation. Its features, including waterfalls, islands, bridges and tree and plant material, like a rare weeping hemlock, and mountain laurel and azaleas for spring color, were designed to inspire moments of peace and pause.
Top image: landscape architecture by Sudbury Design Group