May 31, 2017 | Sandy Giardi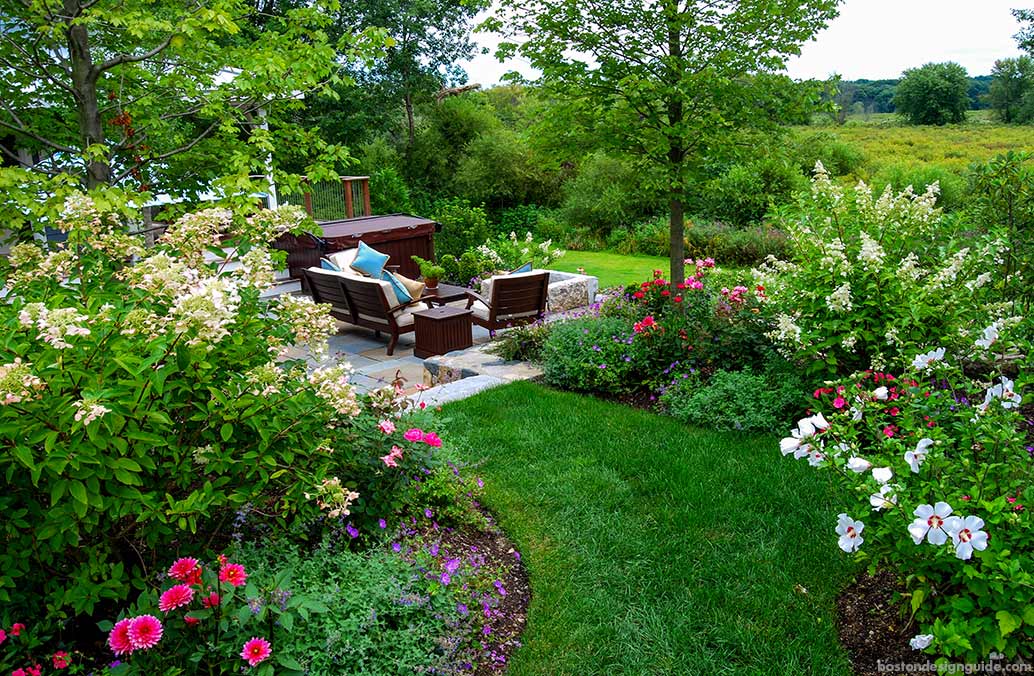 Glorious Gardens: Riverside Farmhouse
When a new owner purchased a charming but exposed 19th-century farmhouse in Wayland, they called upon landscape artisans a Blade of Grass to launch an ambitious outside overhaul that would bring beauty as well as privacy to its surrounding terrain. The firm created a lush, multi-season hideaway that is bursting at the seams with color and flowers at every pass.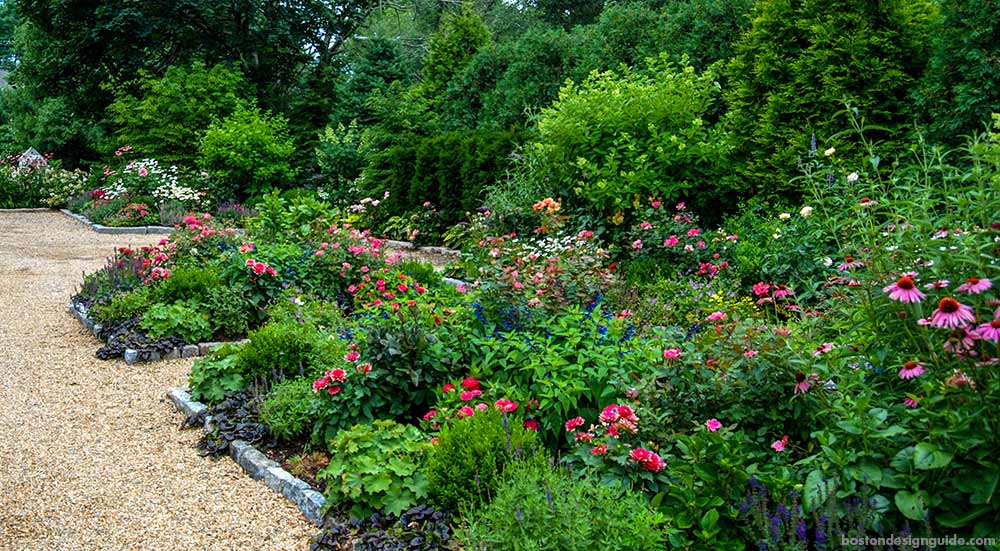 Through layered, year-round plantings, inner gardens and botanical screens, a Blade of Grass entrenched the home in a bower setting, giving the client the lush retreat they were after. The firm was also tasked with an extensive porch and patio renovation, allowing the owners to soak up the scenery immediately surrounding them and celebrate the stunning views of the river that stretches out in the distance.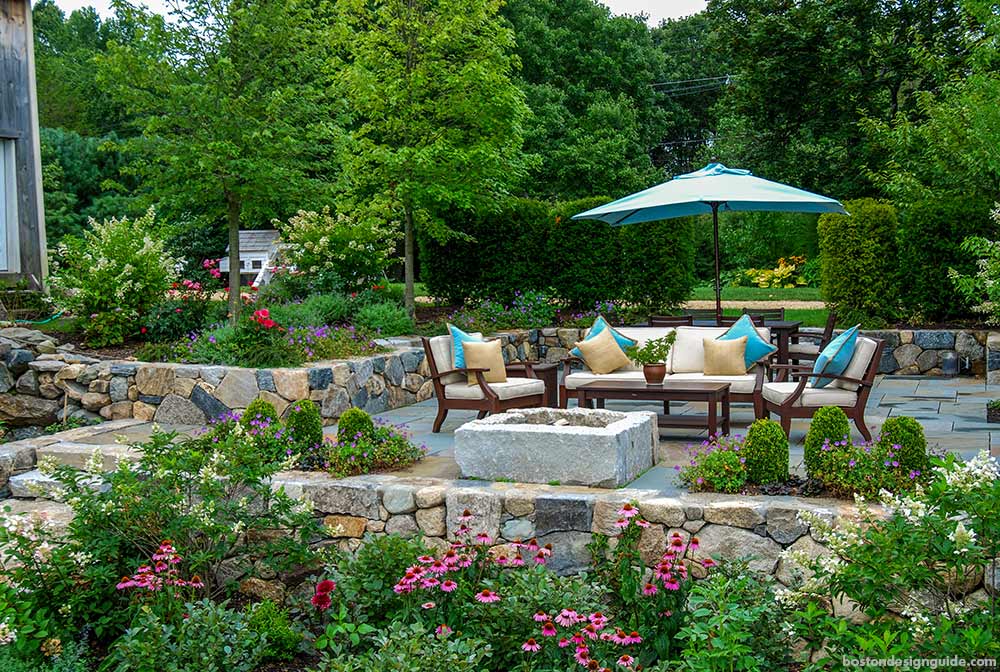 For the elevated patio, a Blade of Grass integrated reclaimed granite steps for a natural, rustic look that works well with the stone of the fire pit, and added in bursts of purple courtesy of small beds of geranium 'Rozanne.' They then lined the hardscape with a mix of hydrangea paniculata 'Grandiflora' and Hydrangea paniculata 'Quick Fire,' as well as pink Echinacea purpurea.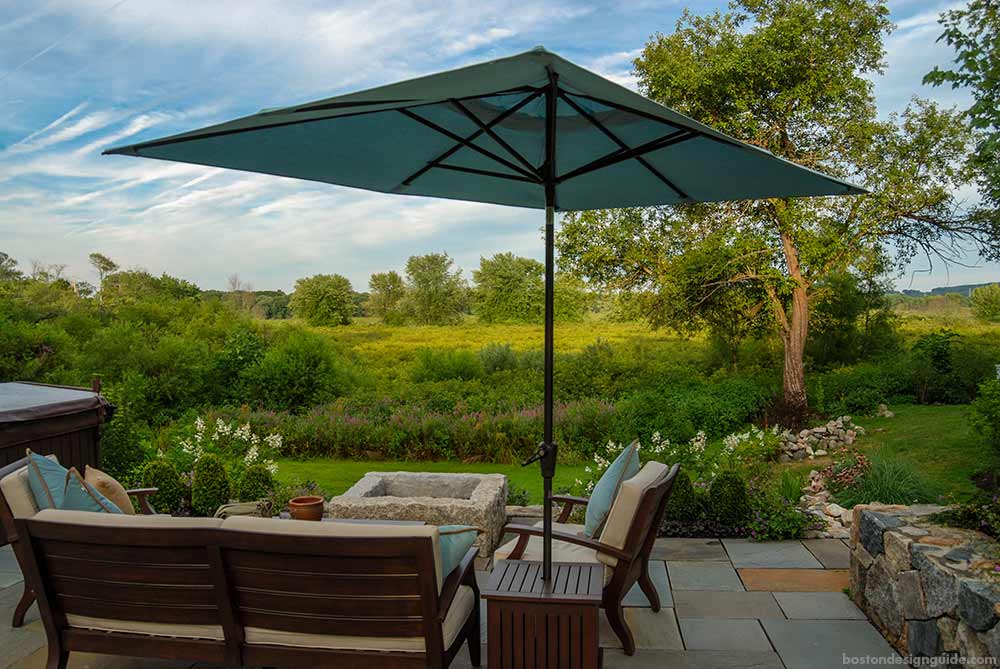 For as much as a Blade of Grass cultivated the landscape on the property itself in the redesign, they also gave careful consideration to the land beyond their jurisdiction, playing up the rural panorama to full advantage. Now, when the homeowners enjoy the terrace and the sun-splashed scene at their feet, they can feel that they are truly alone with nature.
Landscape: a Blade of Grass
See more Glorious Gardens:
Bosque Court
New England Estate
Pond's Edge Estate
Backyard Eden
Made in the Shade
The Blue Garden, Newport
Suburban Outdoor Oasis