May 30, 2017 | Sandy Giardi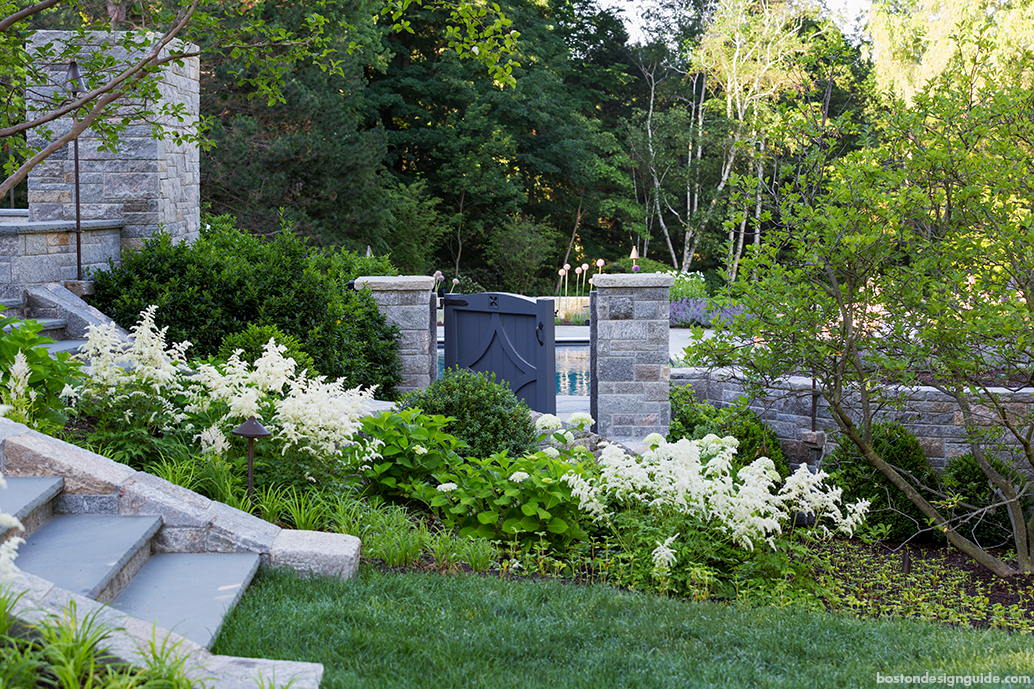 Glorious Gardens: Pond's Edge Estate
Dan Gordon Landscape Architects was the firm behind the rebirth of the celebrated Haffenreffer Garden, named for its former owner and avid gardener, Marion Haffenreffer. Once a regular stop on local garden tours and often enjoyed by groups hailing from the Harvard School of Design and Arnold Arboretum, the historic garden had fallen into neglect during a period of transition. Happily, a new owner sought to "revive and reform the beloved Chestnut Hill garden in the spirit of the property," says associate Patrick Taylor.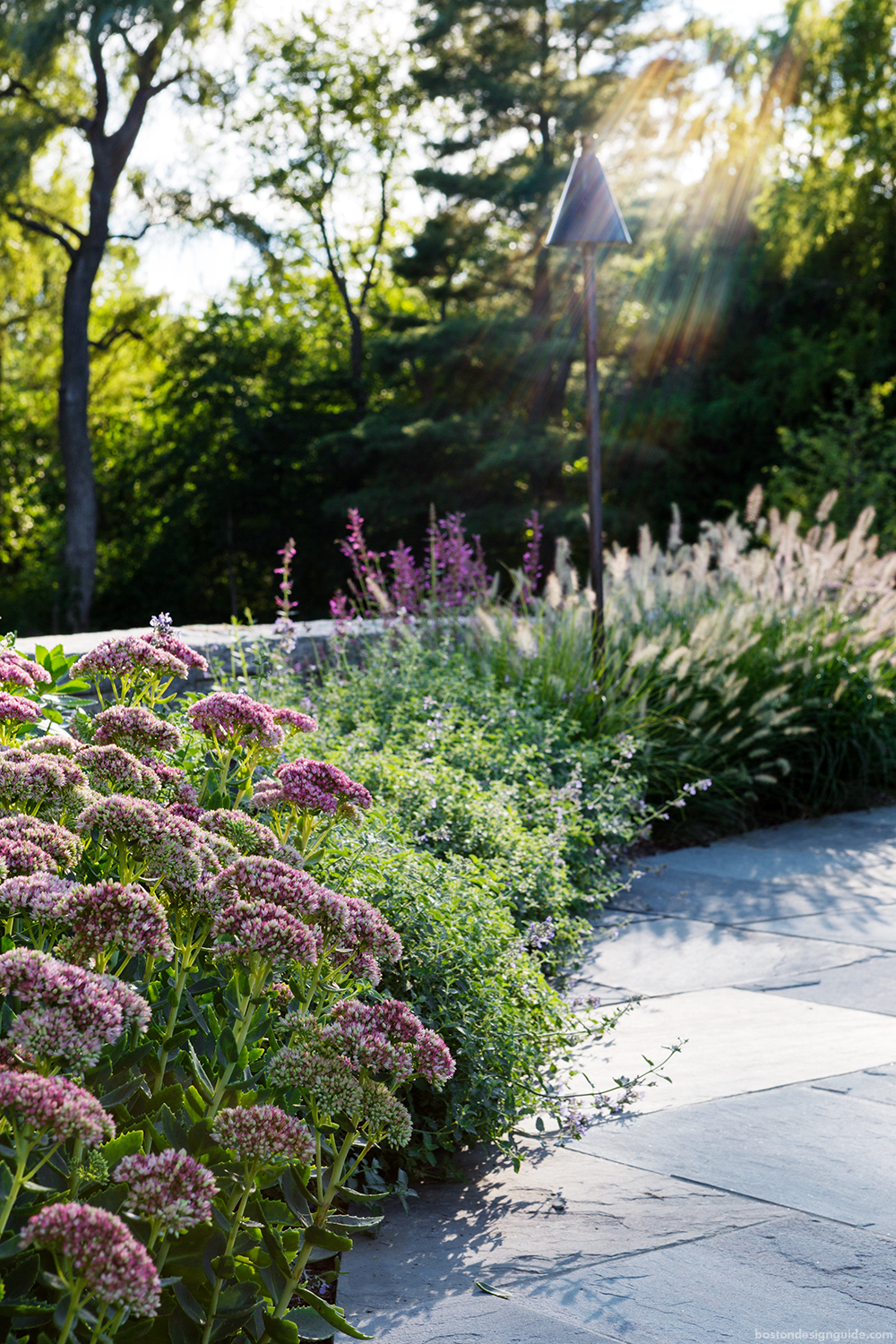 During its time in the sun, the pond on the cusp of the property had been the grounds' prized feature, and as such, it was starred during the rejuvenation process. It was dredged and cleared of the organic matter that had overwhelmed it without proper maintenance, and the invasive species in its midst were weeded out.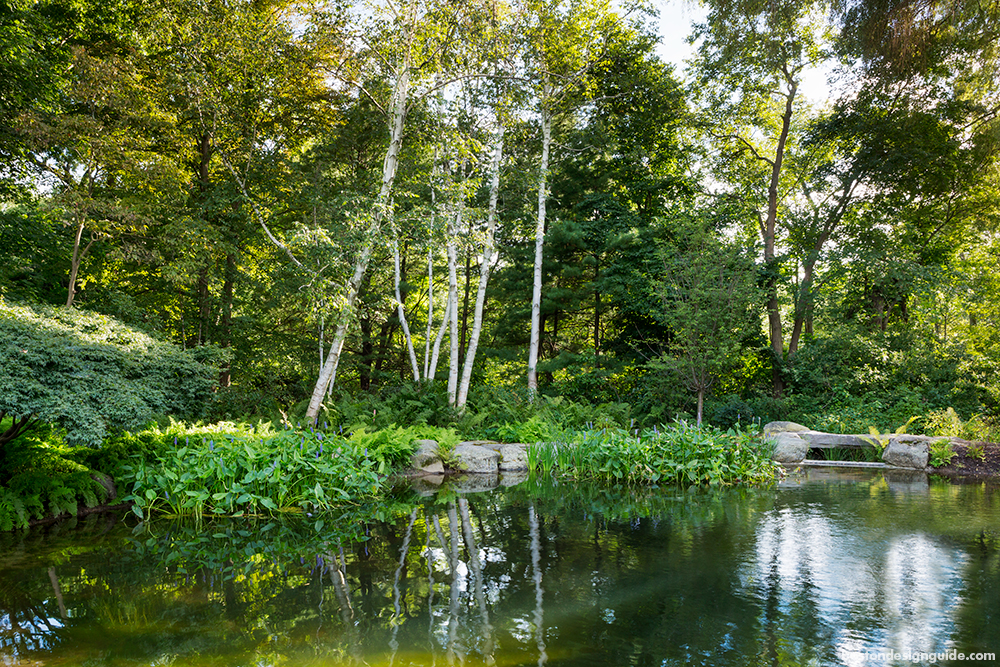 Working in tandem with the Conservation Commission as well as ecologist Mark Cooperman, Dan Gordon Landscape Architects reworked the pond's profile to incorporate planting shelves and define three vegetative zones: wet meadow, shallow marsh and deep water marsh. They then planted native species like blue vervain, fox sedge, soft rush, Blue Flag Iris and pickerelweed that will thrive—and endure—in an ornamental setting.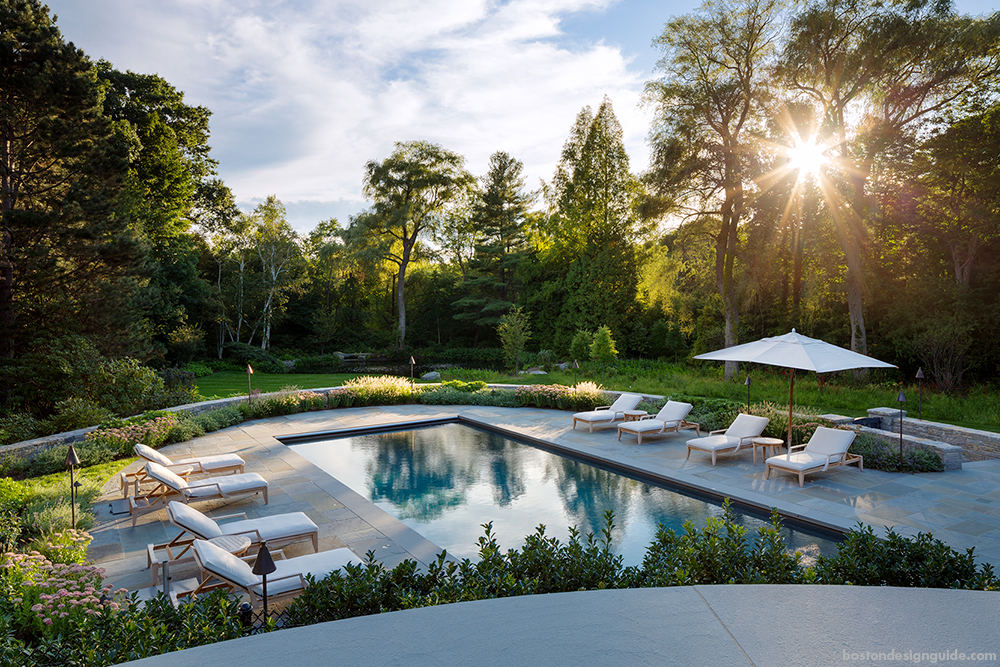 The pool garden was an addition to the landscape and designed to "impart a colorful and relaxing atmosphere" says principal Dan Gordon. As the homeowner's primary residence, the pool garden has a plant palette that thrives in the summertime as well as the shoulder seasons. While astilbe and allium bloom early, salvia, catmint and Shasta daisy turn heads during the heat of summer. Fall dwarf fountain grass, sedum autumn joy and agastache show their true colors come autumn.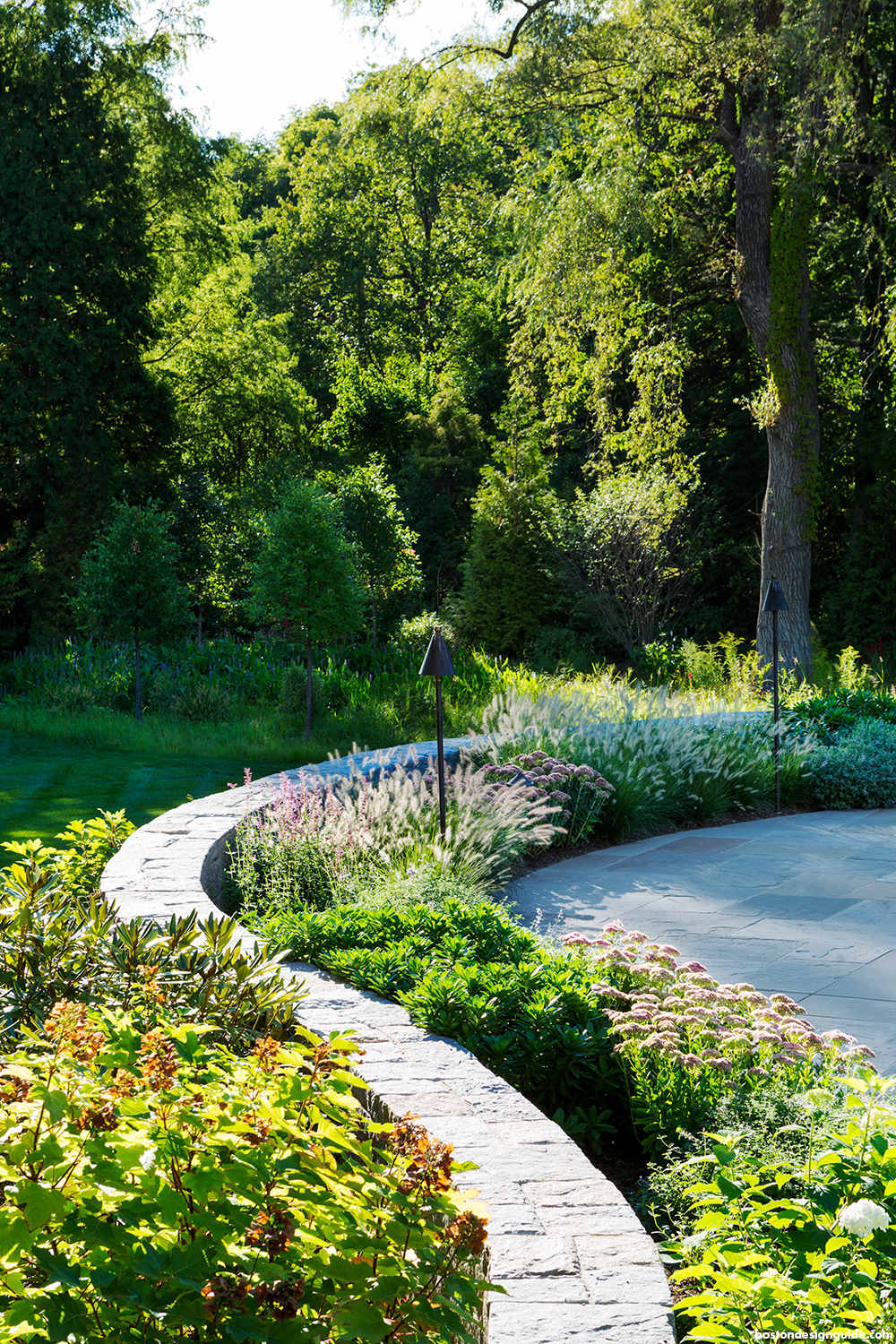 For the overall design, Dan Gordon Landscape Architects expressed the Haffenreffer's proclivity for curves through meandering stone walls descending from the linear structure of the architecture out toward the pond. Plantings reflect the same progression; evergreen shrubs such as boxwood, holly and cherry laurel surround the home and provide structure, while the scheme becomes more naturalized toward the pond. Here, plantings of high bush blueberry, red twig dogwood and tupelo are utilized to complement the original garden's design philosophy.
Landscape Architecture: Dan Gordon Landscape Architects
Landscape Contractor: Paragon Landscape Construction
Builder: Pioneer Construction
Photography: Greg Premru
See more Glorious Gardens:
Bosque Court
New England Estate
Backyard Eden
Made in the Shade
The Blue Garden, Newport
Suburban Outdoor Oasis
Riverside Farmhouse