May 31, 2017 | Sandy Giardi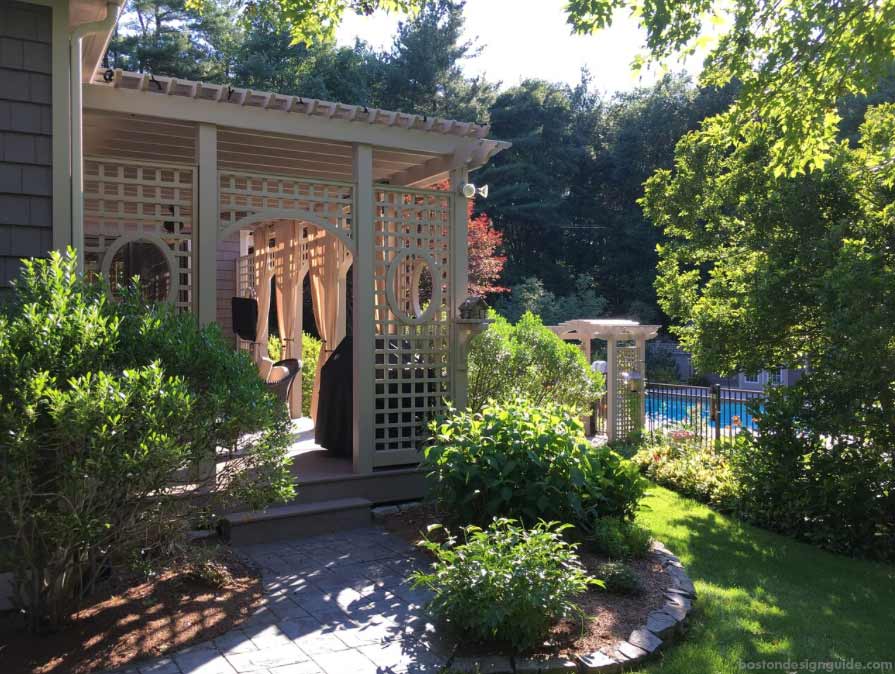 Glorious Gardens: Made in the Shade
To add romance to the pool garden and grounds of a Colonial style home, Colonial Fence Co. was enlisted to handcraft a custom pergola to serve as an alfresco extension of the residence. The alluring, open-air space allows the homeowners to maximize their enjoyment of the lush landscape and shade themselves from the sun.
While it may look as though it was constructed with the home onsite, Colonial Fence Co. crafted the pergola in-house out of solid cellular vinyl, which, says the firm, is "a maintenance-free material that emulates the look and feel of real wood while providing the ultimate in durability."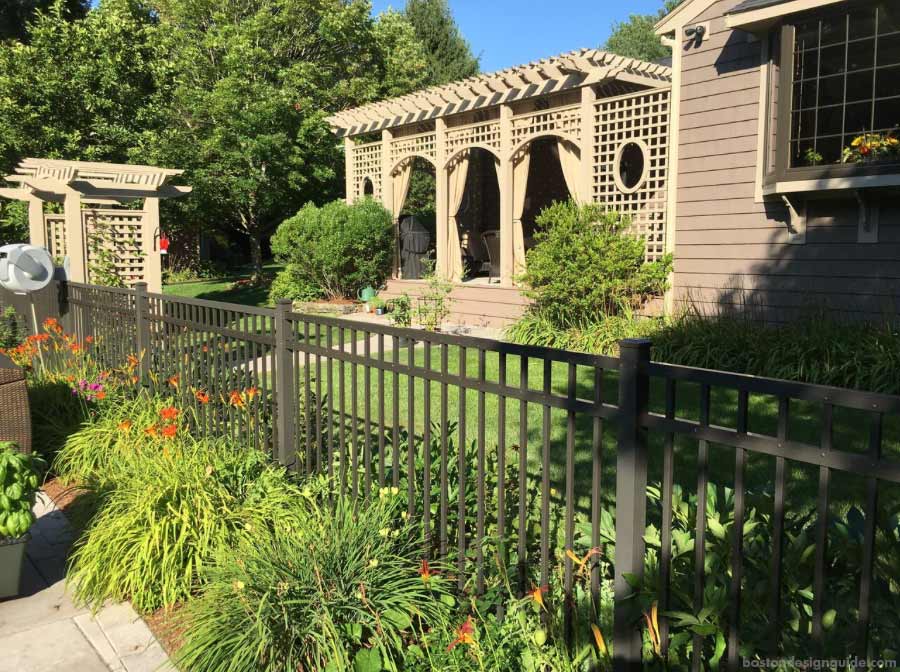 Pre-painted in the shade of Indian River, the structure's color is a perfect match for the home's corner boards and fascia. It also fits seamlessly within the splendor of the landscape and looks as natural as the bushes, shrubs and flowers that envelop it.
Colonial Fence Co. incorporated top rafters and beams with a tightly woven design to shield the sun, and opened up the sides of the pergola with garden lattice panels and custom arch panels over the stairs that cast a breezy and elegant effect.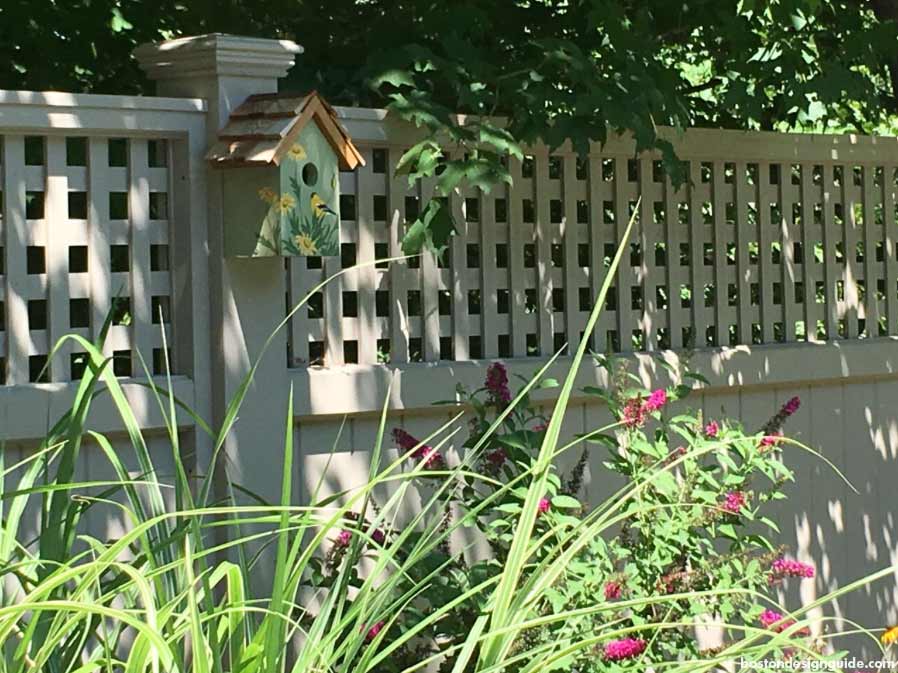 The homeowners were so taken with the outdoor addition that they again approached Colonial Fence Co. to replace the tired pool fence with a new cellular vinyl fence with a square lattice topper as well as three arched entry pergolas.
Painted the same shade as the main pergola and paired with a bronze commercial-grade aluminum fence enclosing the beautiful pool area, the landscape structures combined with the shocks of greenery and color of the plantings form a resplendent outdoor setting.
Fine Quality Fence: Colonial Fence Co
See more Glorious Gardens:
Bosque Court
New England Estate
Pond's Edge Estate
Backyard Eden
The Blue Garden, Newport
Suburban Outdoor Oasis
Riverside Farmhouse