May 30, 2017 | Sandy Giardi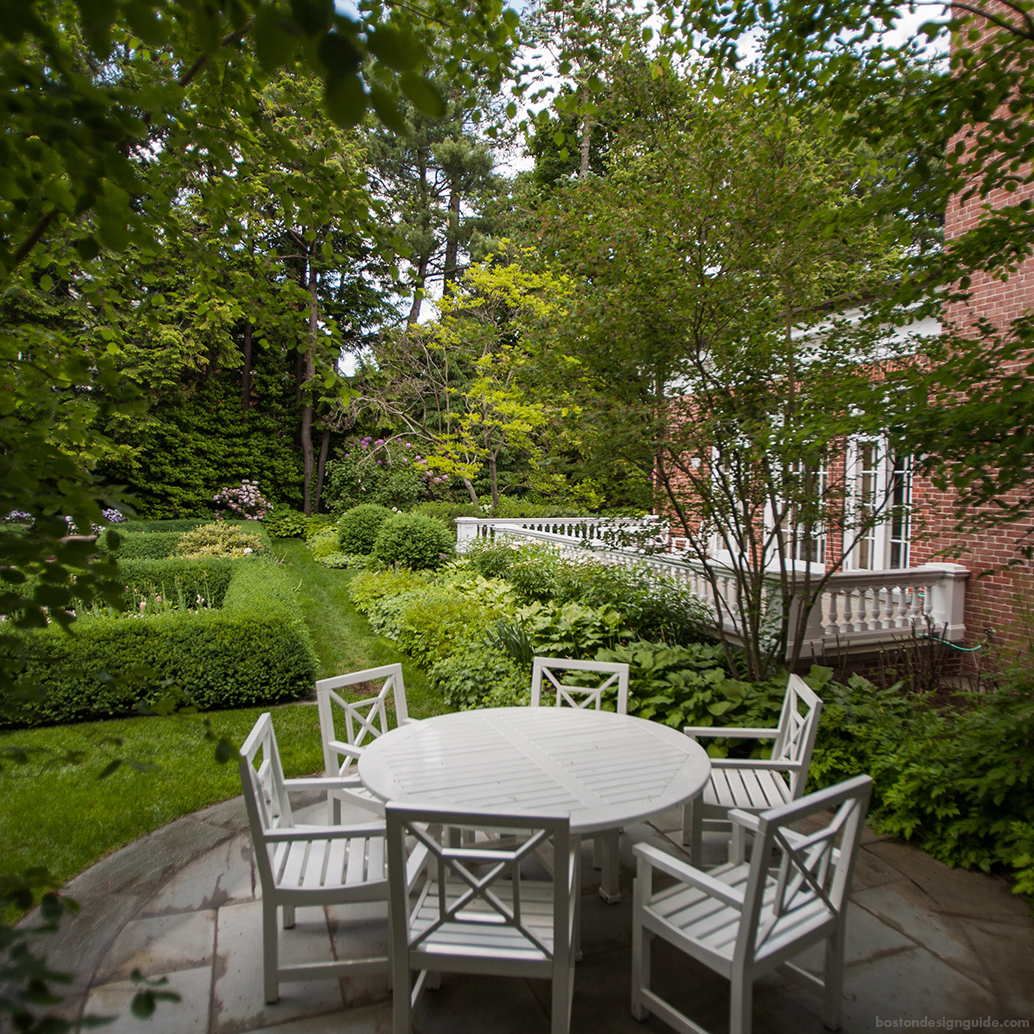 Glorious Gardens: Bosque Court
For a gracious property in Newton, LeBlanc Jones Landscape Architects consulted the original 1908 plan when reviving and sculpting the leafy landscape into a more contemporary design. Though the terrain had changed considerably since its inception, the firm was grateful to glimpse the grounds' original intent and cultivate its forgotten sensibilities and framework into a verdant new iteration.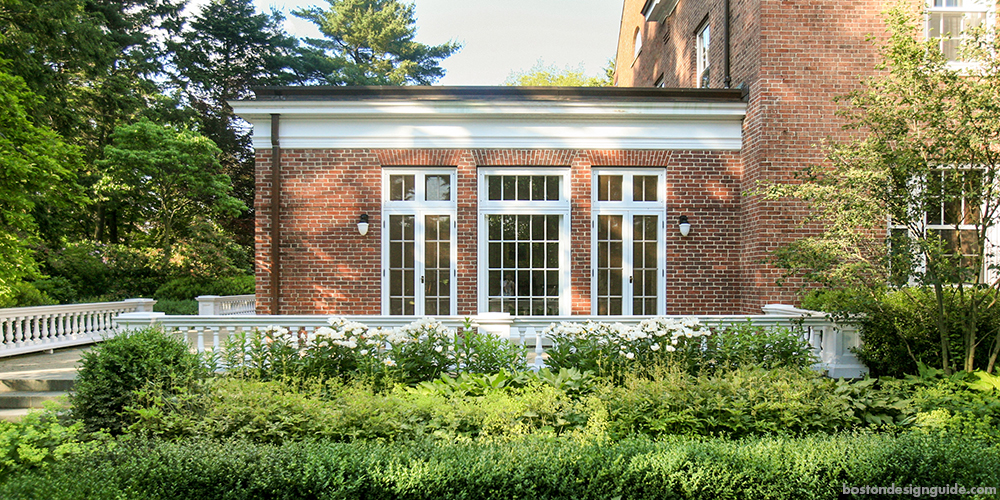 While safeguarding the overall feeling of maturity, LeBlanc Jones Landscape Architects brought order to the topography and "strengthened the relationship between house and garden." They removed and replanted large evergreens by the home's perimeter and instead recreated terraces and balustrades that bridge the indoor and outdoor realms.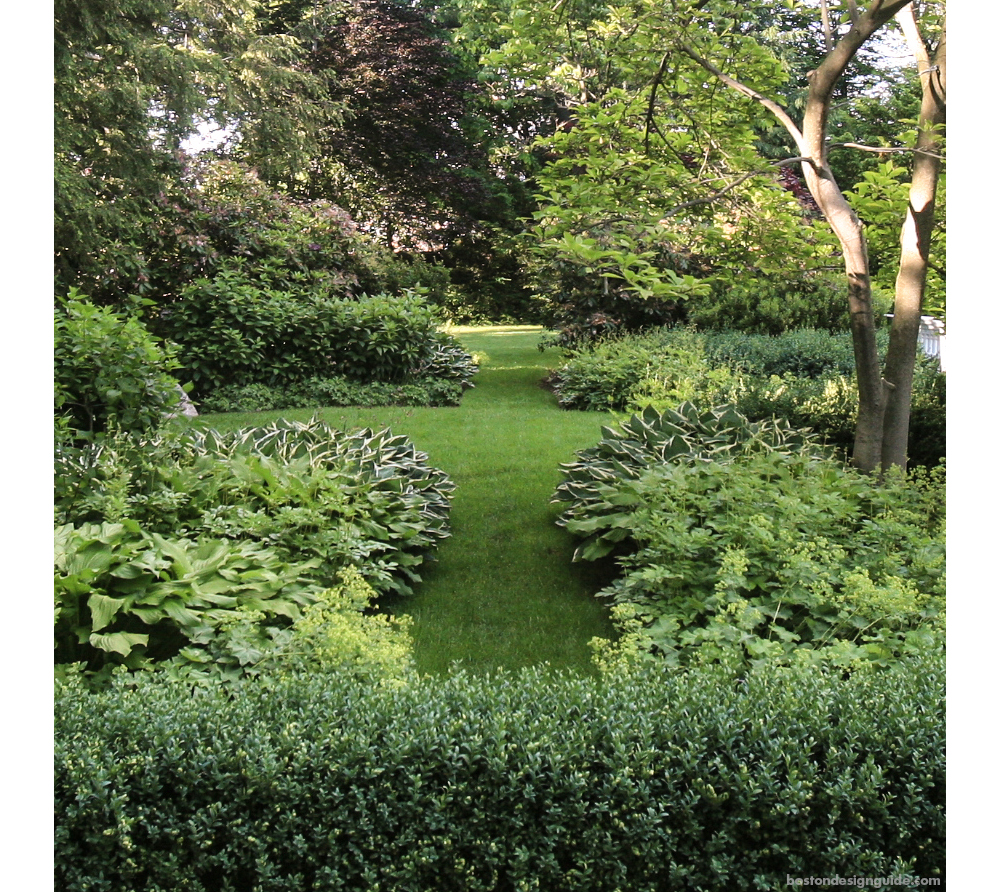 The team introduced a planting design that plays up the property's broad natural expanses and creates beautiful green walkways. Low beds of groundcover and perennials mingle with taller trees and shrubs to form lush, layered spaces that extend the view. While the arrangement of the beds evokes the century-old layout, their composition yields a series of intimate yet interconnected moments of tranquil beauty.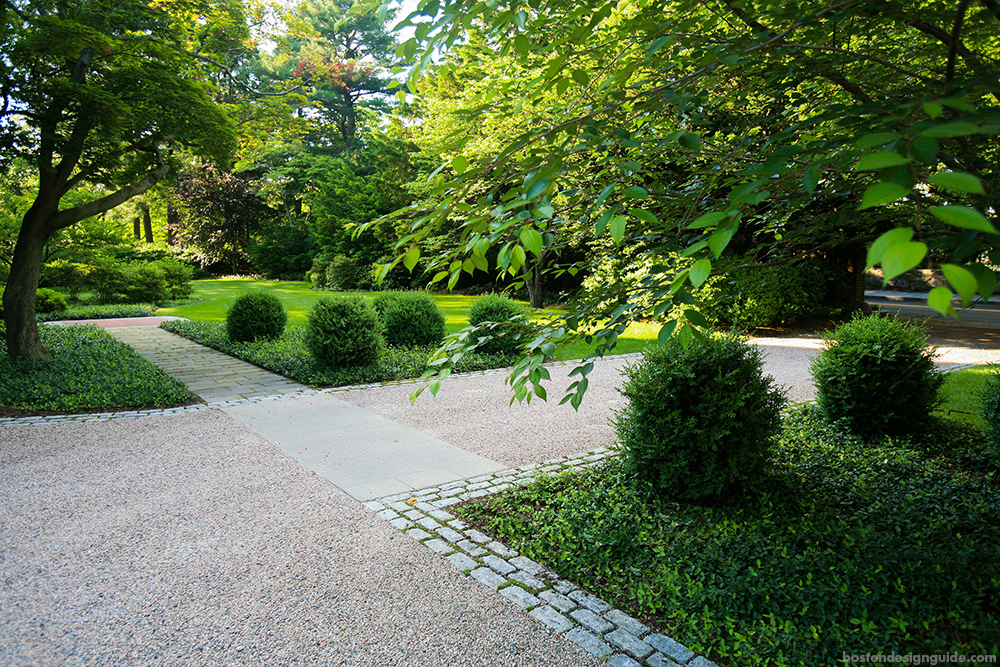 LeBlanc Jones Landscape Architects
Architecture by Peter LaBau
Photography by Charles Mayer, LJLA
See more Glorious Gardens:
New England Estate
Pond's Edge Estate
Backyard Eden
Made in the Shade
The Blue Garden, Newport
Suburban Outdoor Oasis
Riverside Farmhouse