May 31, 2017 | Sandy Giardi
Glorious Gardens: The Blue Garden, Newport
R. P. Marzilli & Company may well have been involved in what will be the landscape contractor's crowning achievement when they were called upon to collaborate on the recreation of a storied and spectacular historic private garden in Newport, Rhode Island. Together with owner Dorrance Hamilton, who passed away last month at the age of 88, and award-winning landscape architect Reed Hilderbrand Landscape Architect, R. P. Marzilli & Company rehabilitated a treasured landscape from Newport's past.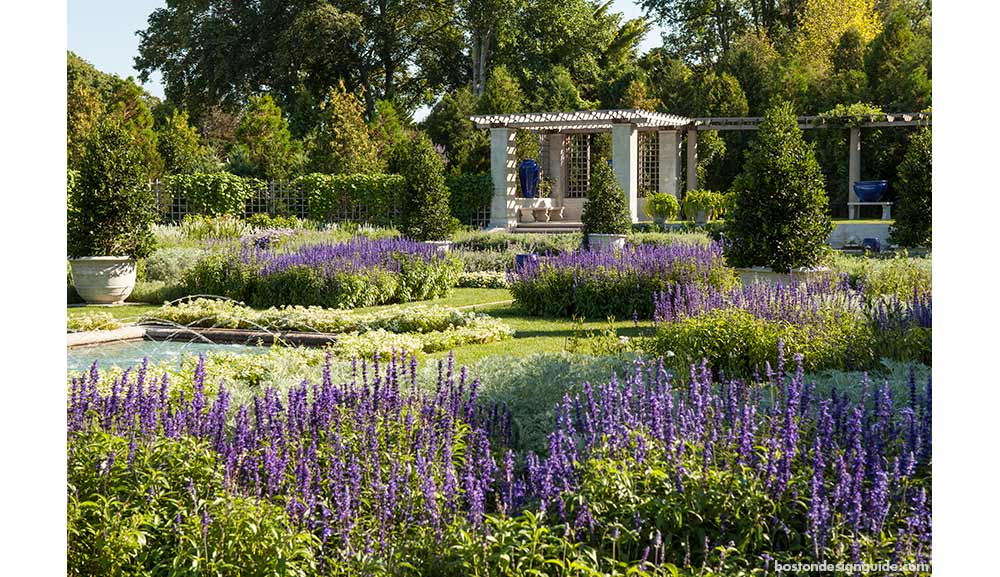 "The Blue Garden" was developed in 1911-1913 for Arthur Curtiss and Harriet Parsons James by the nation's leading landscape firm at the time, the Olmsted Brothers, with Frederick Law Olmsted Jr. as project manager. The well-heeled and well-traveled couple, blessed with discriminating taste and a keen eye for horticulture, commissioned an expansive garden, molded into a cruciform shape with low walls, on their mansion's property.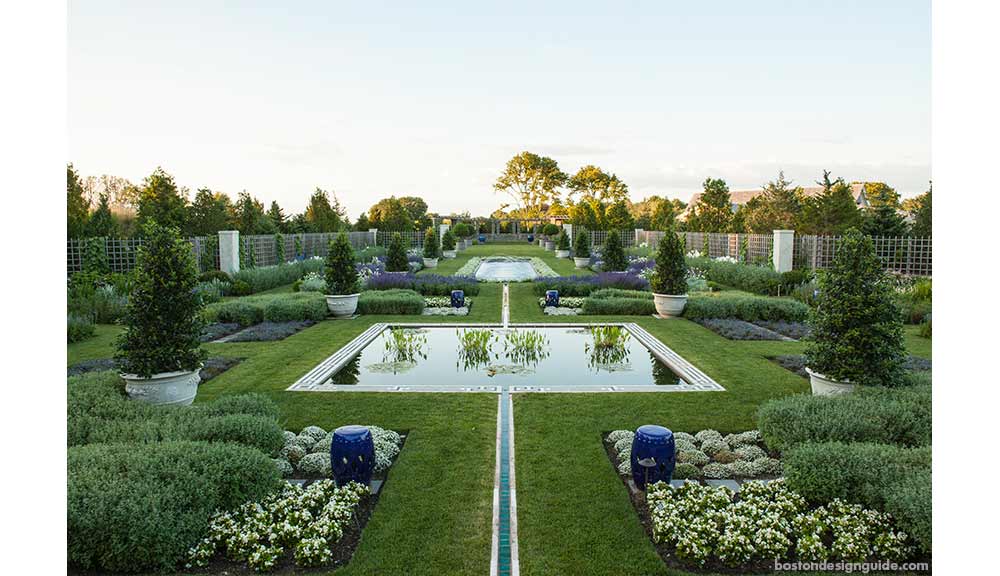 The extraordinary garden comprised a long tranquil pool with an elevated pergola at its vantage point, a square pool as the center of its cross axis and an extraordinary horticultural palette specified by Mrs. James: "a monochromatic concentration of purples and blues." Its plant and floral species hailed from all over the world.
At its opening the garden was feted nationwide, and celebrated in newspapers and periodicals. However, after the deaths of Curtiss and James in 1941, the labor-intensive maintenance required of the remarkable terrain had fallen off, and a 1967 fire demolished the property's mansion. Slowly, the exquisite beds were subjected to a thick covering of invasive trees and vines.
Fast-forward to 2012, when, at the behest of philanthropist and committed preservationist Dorrance Hamilton, the original plans of the grounds and photographs were uncovered at Brookline's Frederick Law Olmsted National Historic Site and scrutinized. The site and its remaining features were then assessed by Reed Hilderbrand, landscape historian Arleyn Levee and a team from Parker Construction in Providence, and the work began to restore this time-honored outdoor gem.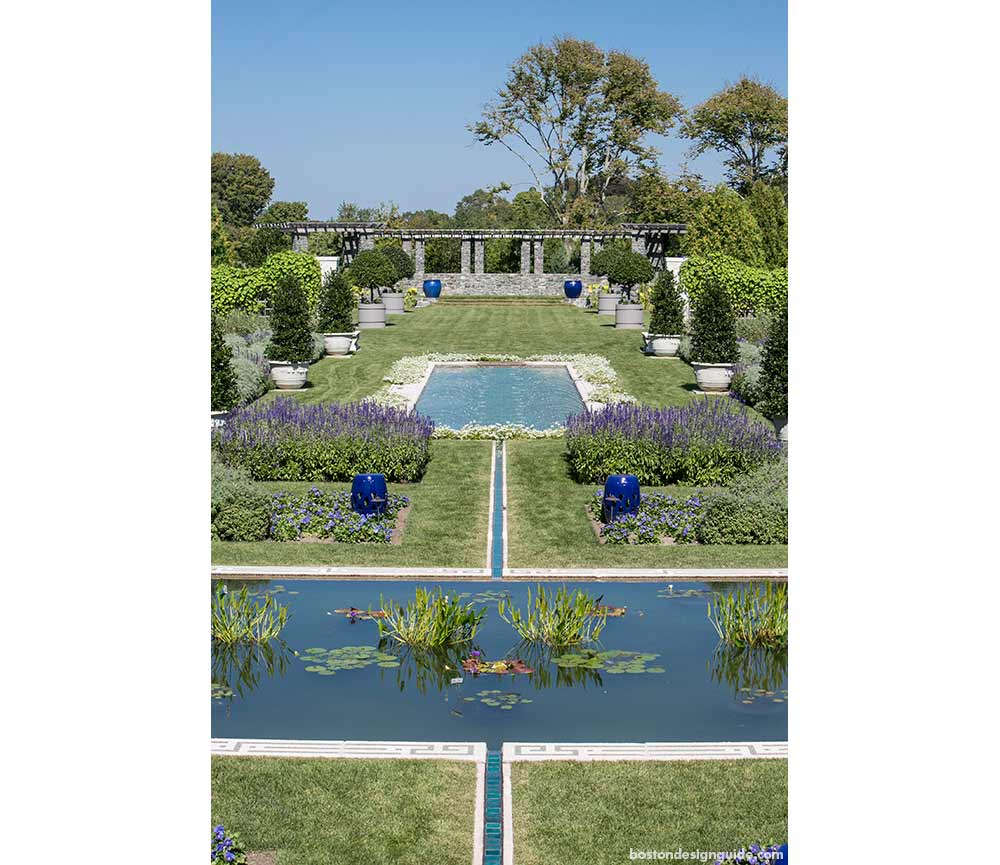 To ensure sustainability and maintainability, a new model for plant selection considered "dependability, drought tolerance, ease of maintenance and longevity of blooms" along with the spirit of the garden, its hues and texture, and the patterns of its beds and frame of trees and shrubs. While simplified, the new planting plans installed by R. P. Marzilli & Company have the same captivating effect as the original, and opened in 2014 to delight and inspire generations to come.
Landscape Contractor: R. P. Marzilli & Company
Landscape Architect: Reed Hilderbrand Landscape Architecture
Builder: Parker Construction
Photography: Marianne Lee Photography
See more Glorious Gardens:
Bosque Court
New England Estate
Pond's Edge Estate
Backyard Eden
Made in the Shade
Suburban Outdoor Oasis
Riverside Farmhouse