June 28, 2021 | Marykate Forte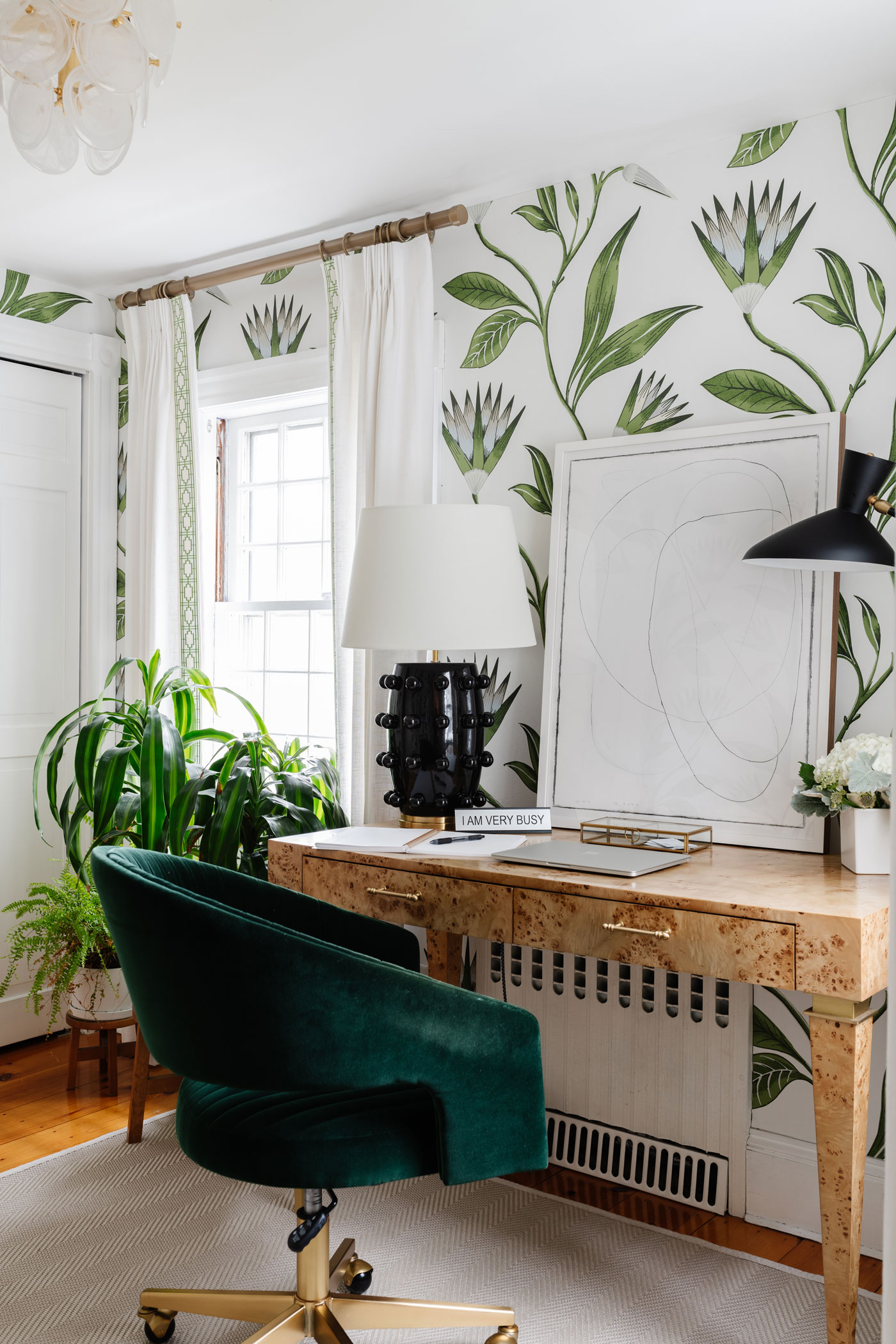 Interior designer Jamie Moore says that a refreshed office space is key to increasing productivity.
Jaime Moore, owner of James Studio Residential Interiors, moved from her dining room table to an office in Hingham Square in February, so she and her team could work more productively. With moody greens, a pop of burl wood, and acrylic bins for storage, the office embodies the James Studio brand and is everything Moore desired.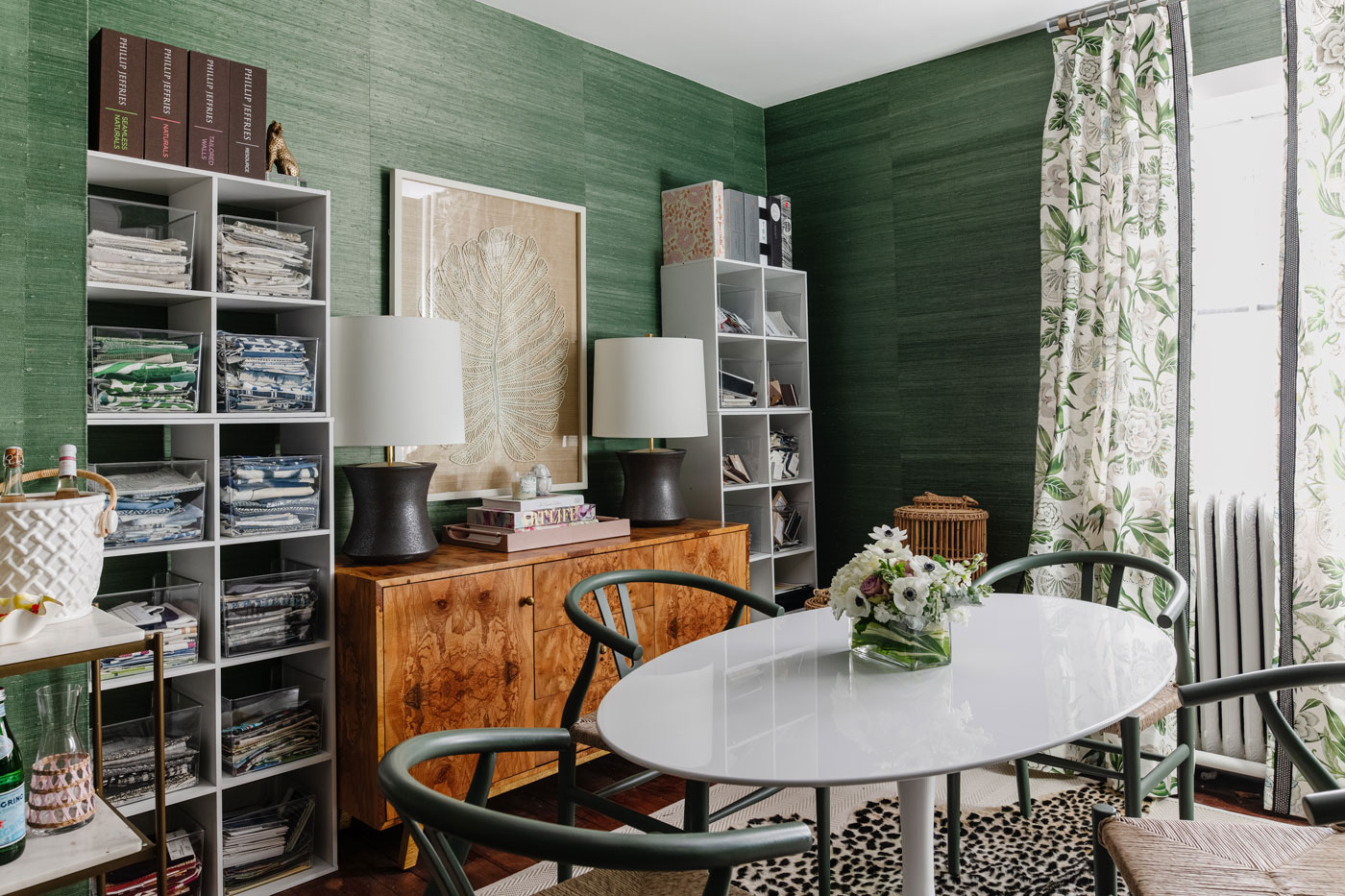 "We needed it to feel really good because we meet clients there all the time," says Moore.
Layered pieces and textures represent Moore's distinct style, and a grasscloth Phillip Jeffries wallcovering in racing green wraps the space in Moore's favorite color. Completed in a month, the project provided Moore and her team with their own special place in the world, something they refer to as their "little clubhouse."
"It's nice to close the door and have a place to leave your mess behind," says Moore. "I'm not living and breathing work all day and night like I was before working from my dining room table."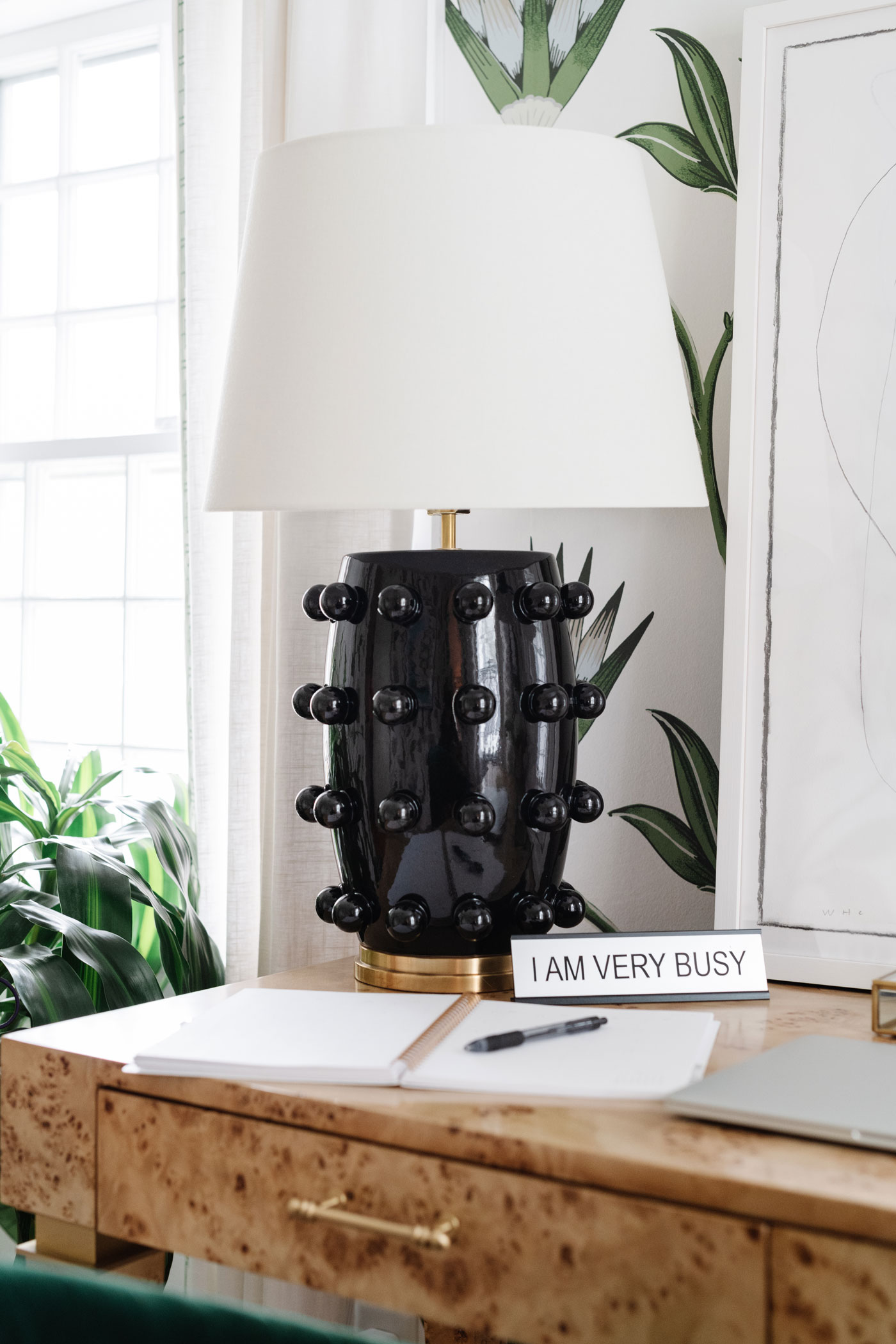 With fewer distractions, the team believes they are more productive and creative in the new office. Designing a space you love is a way to not only work better but also feel better according to Moore, who transformed a plain home office for a longtime client into a feminine space exuding natural elements at the beginning of the pandemic.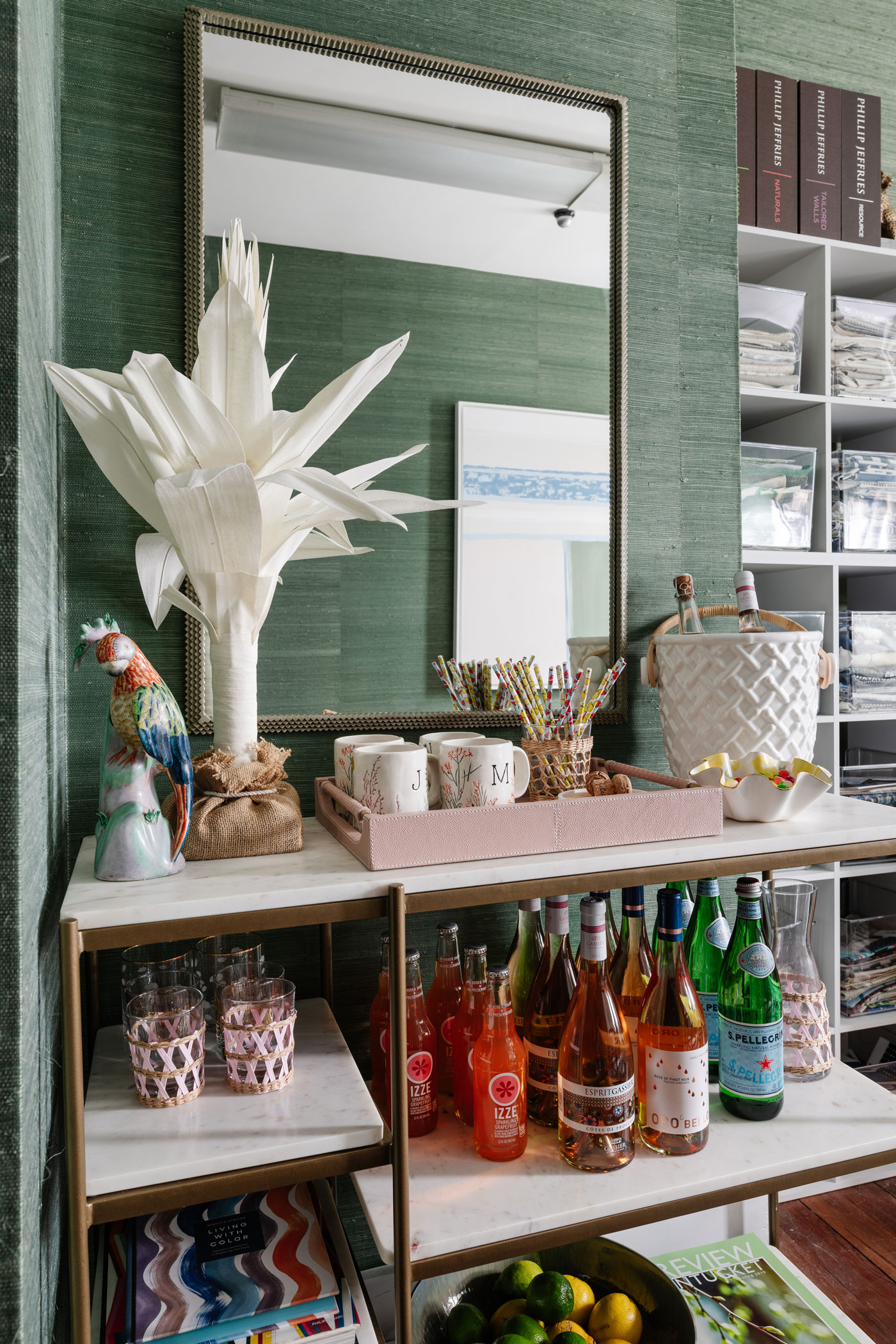 "Having a pretty space makes you feel better because it puts you in a good mood," says Moore. "So, if you love the place you're working out of, you'll be more productive."
For more information, visit jamesstudiointeriors.com.
Photography by Jessica Delaney