January 8, 2021 | Marykate Forte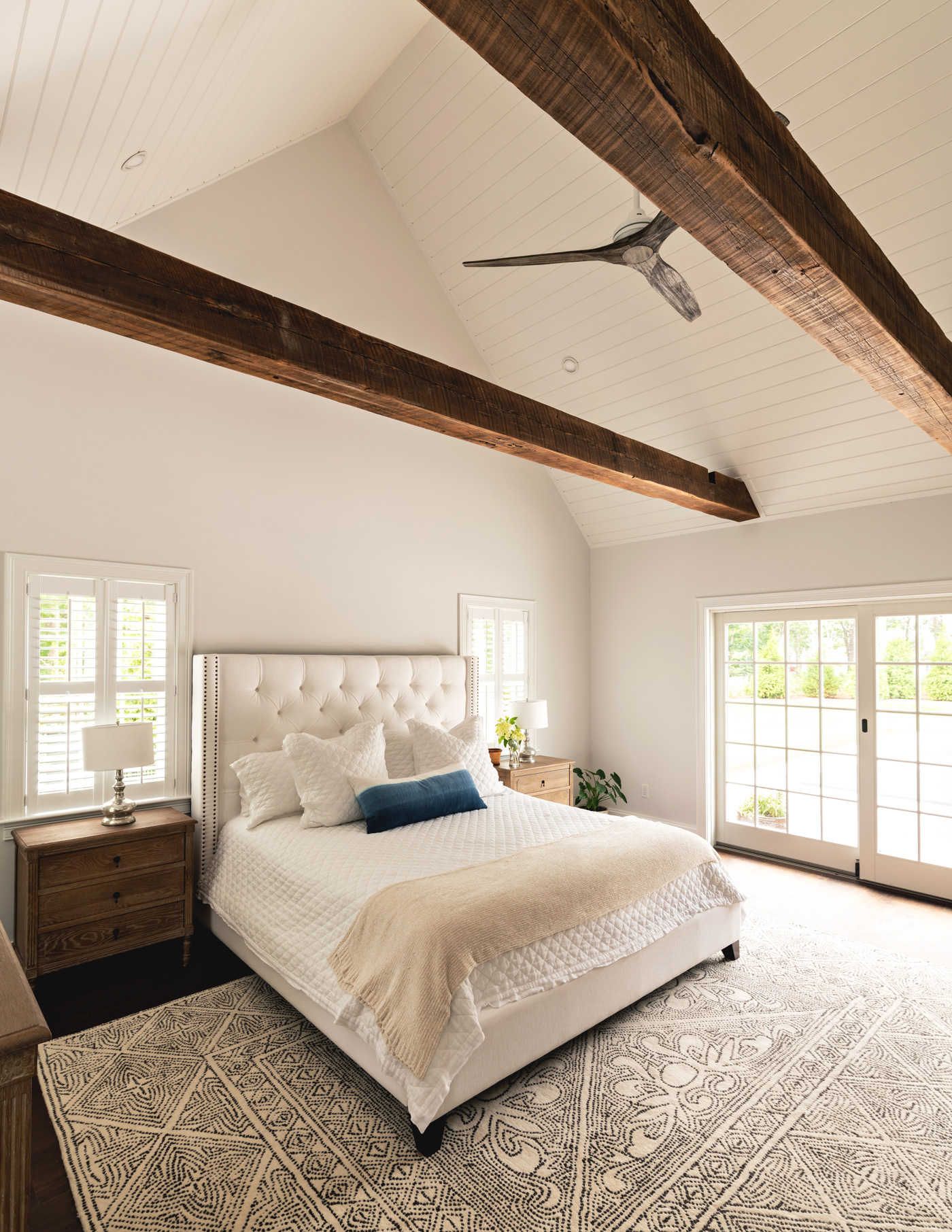 A luxurious new master suite overlooks an outdoor oasis.
After living in his East Dennis home for 15 years, custom home builder and president of McPhee Associates of Cape Cod, Rob McPhee felt it was time to expand the footprint. McPhee wanted another bedroom and believed adding a first-floor master suite would allow he and his wife to stay in their home long after they become empty-nesters.
Beginning in the spring of 2019, a project that started off as creating a first-floor master suite, snowballed into developing an entire outdoor oasis. In roughly six months, McPhee created a place he and his family can enjoy now and for the years ahead.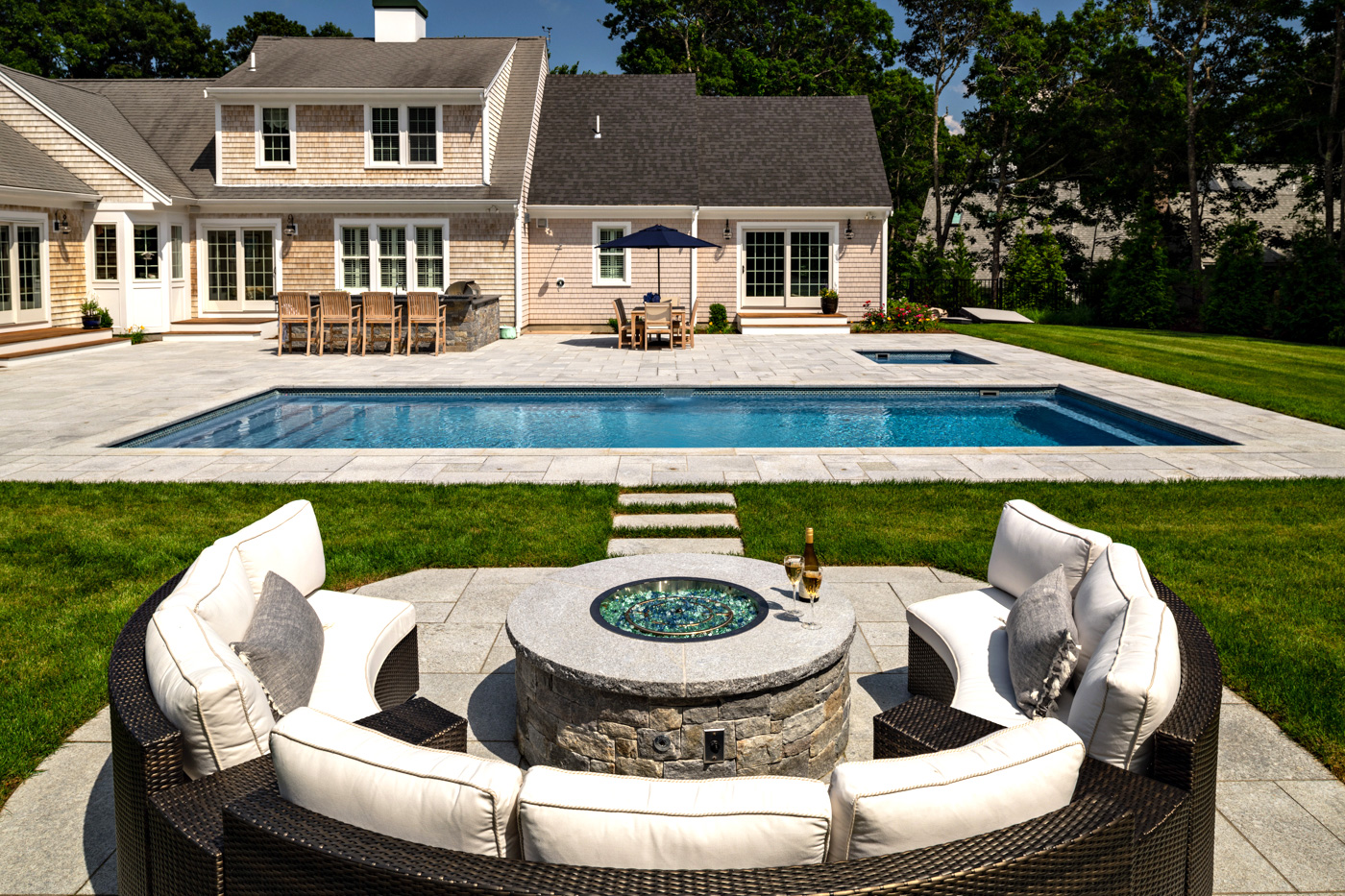 "The master bedroom addition—which spans 800-square-feet—was the initial purpose," says McPhee of the process, which involved taking down several trees. "And when we were doing all the tree removal, we started thinking about the enjoyment that a pool and a new outdoor living space could bring for us." The new outdoor area included a pool, hot tub, fire-pit, outdoor kitchen and expansive patio along with a larger backyard where McPhee's son hones his soccer skills.
The master bathroom is modern and elegant, with a freestanding soaking tub and dazzling crystal chandelier. The high-ceiling master bedroom is bathed in natural light and features exposed ceiling beams and an overhead fan.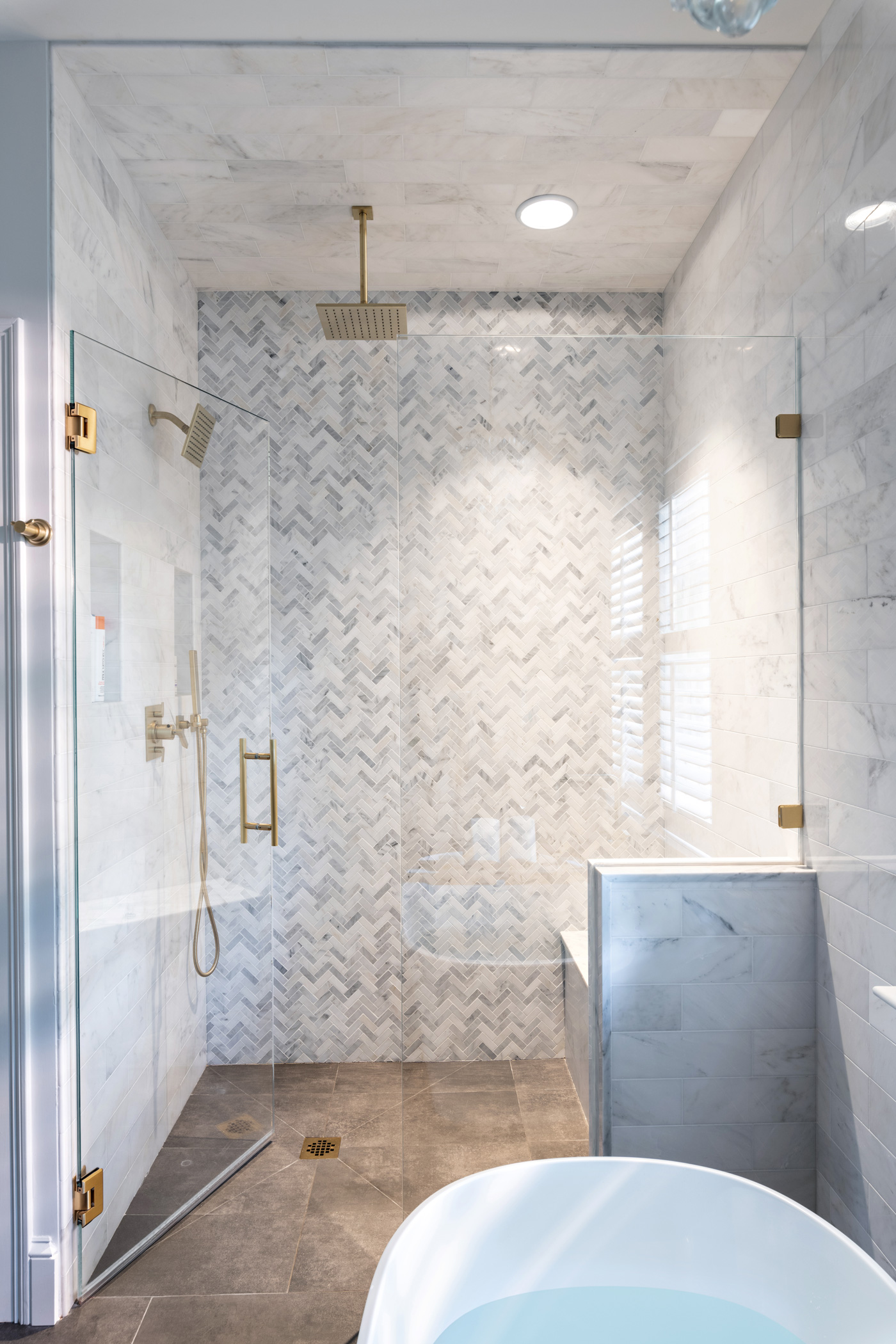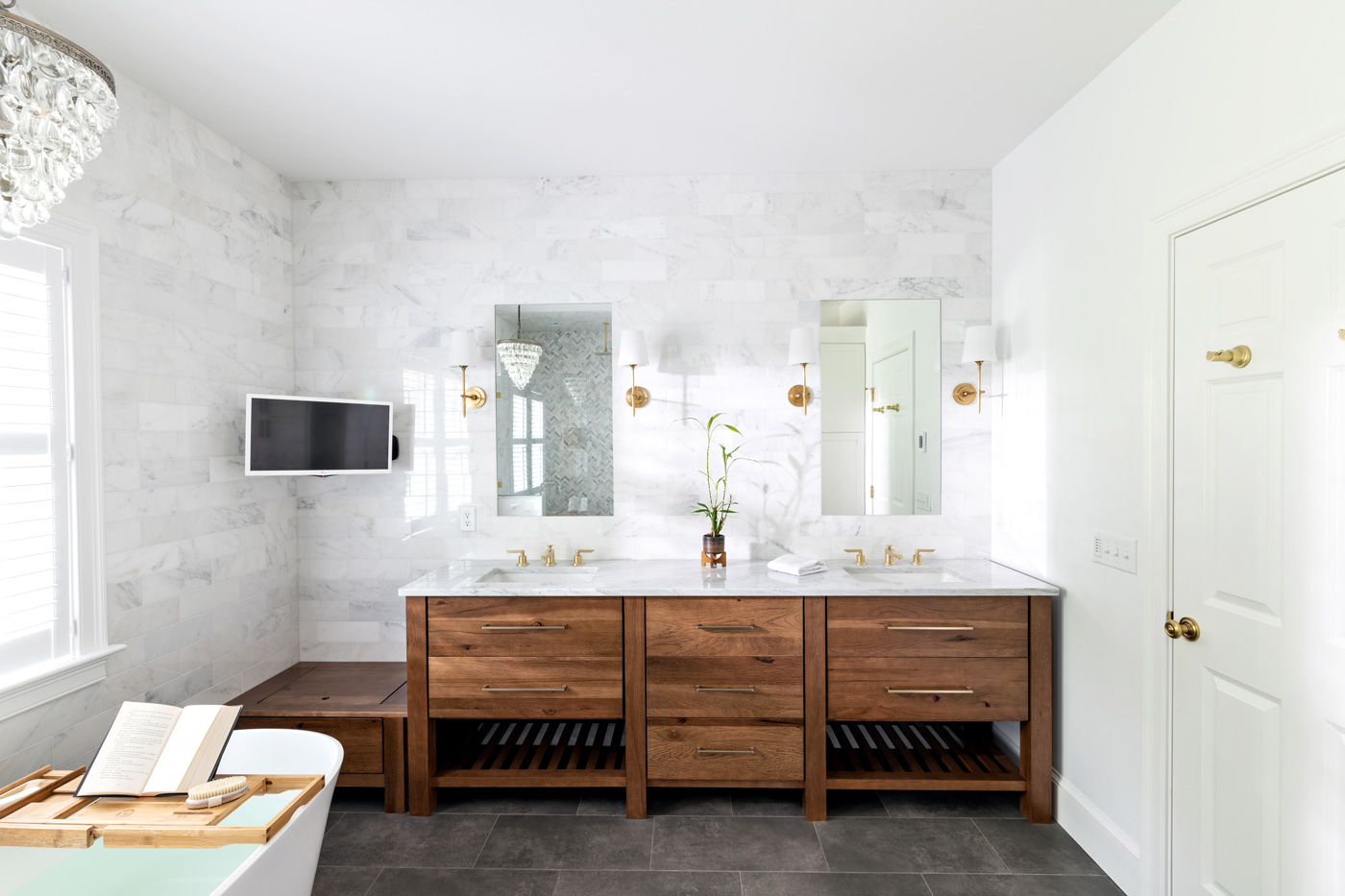 Being his own client made McPhee think about the building development plan differently. Thinking he might expand the footprint at some point, he had carefully designed the placement of the original house 15 years ago. The foresight proved helpful when it came time to create the plans for the addition. The end result is a home that looks like it was always meant to be there, an undertaking McPhee found gratifying.
"It's always fun to go through the process and it's definitely different when it's your own property and you're making those decisions and thinking about the cost and the emotional aspect for your own house," says McPhee. "The whole project was enjoyable thinking about what we needed and then how can we just have some fun with it."
Photography by Dan Cutrona