September 14, 2021 | Jaci Conry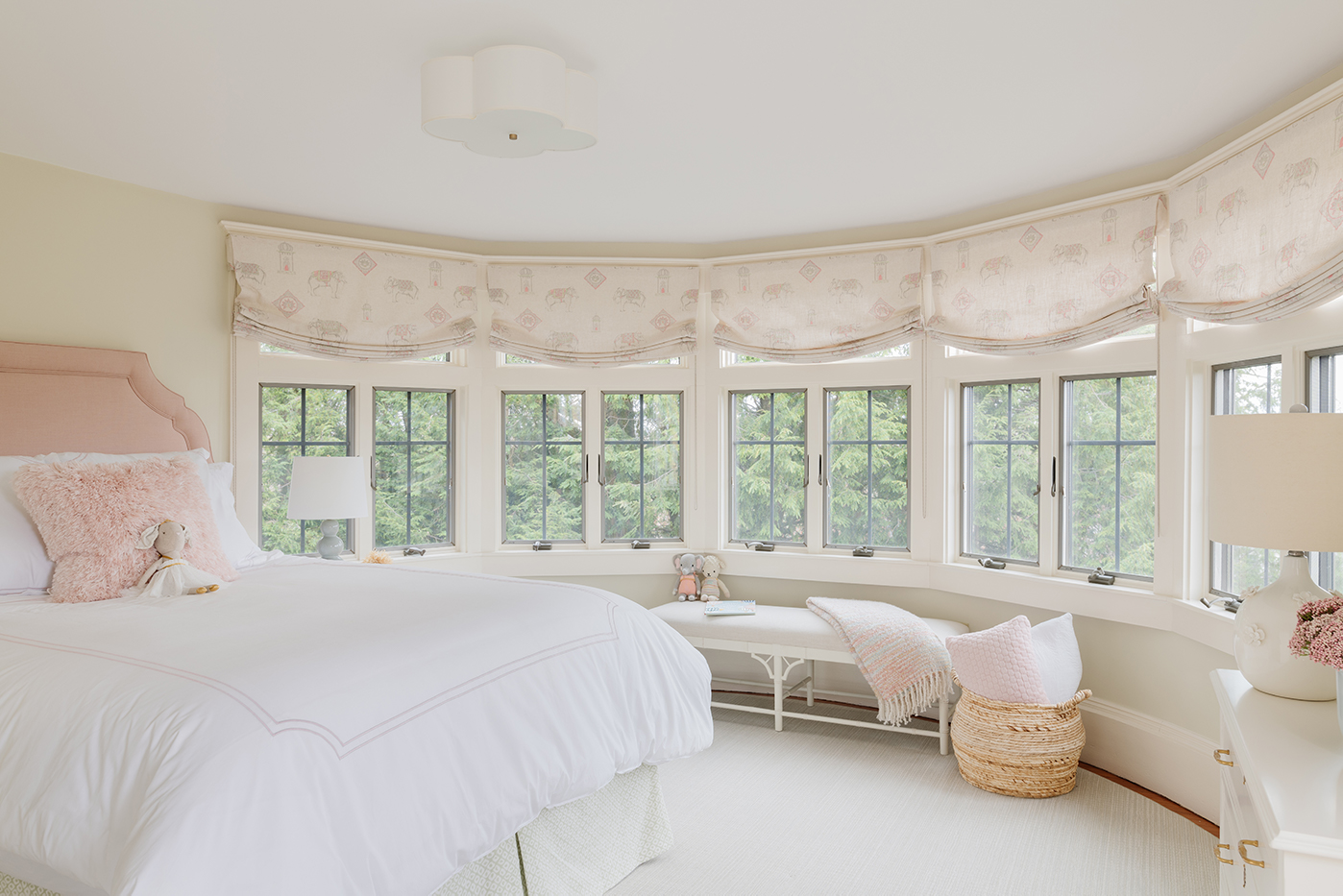 An antique carriage house is reimagined for a couple of doting grandparents by Acampora Interiors.
The homeowners of this 19th century home in Concord—a former carriage house—downsized from the large house in which they'd raised their four kids.
"However, the couple is very family-centric. They have lots of grandchildren and two dogs," says Corinne Acampora, principal of Wellesley Hills-based firm, Acampora Interiors. "They wanted a place that could accommodate everyone in the family that also felt comfortable and cozy when it's just the two of them."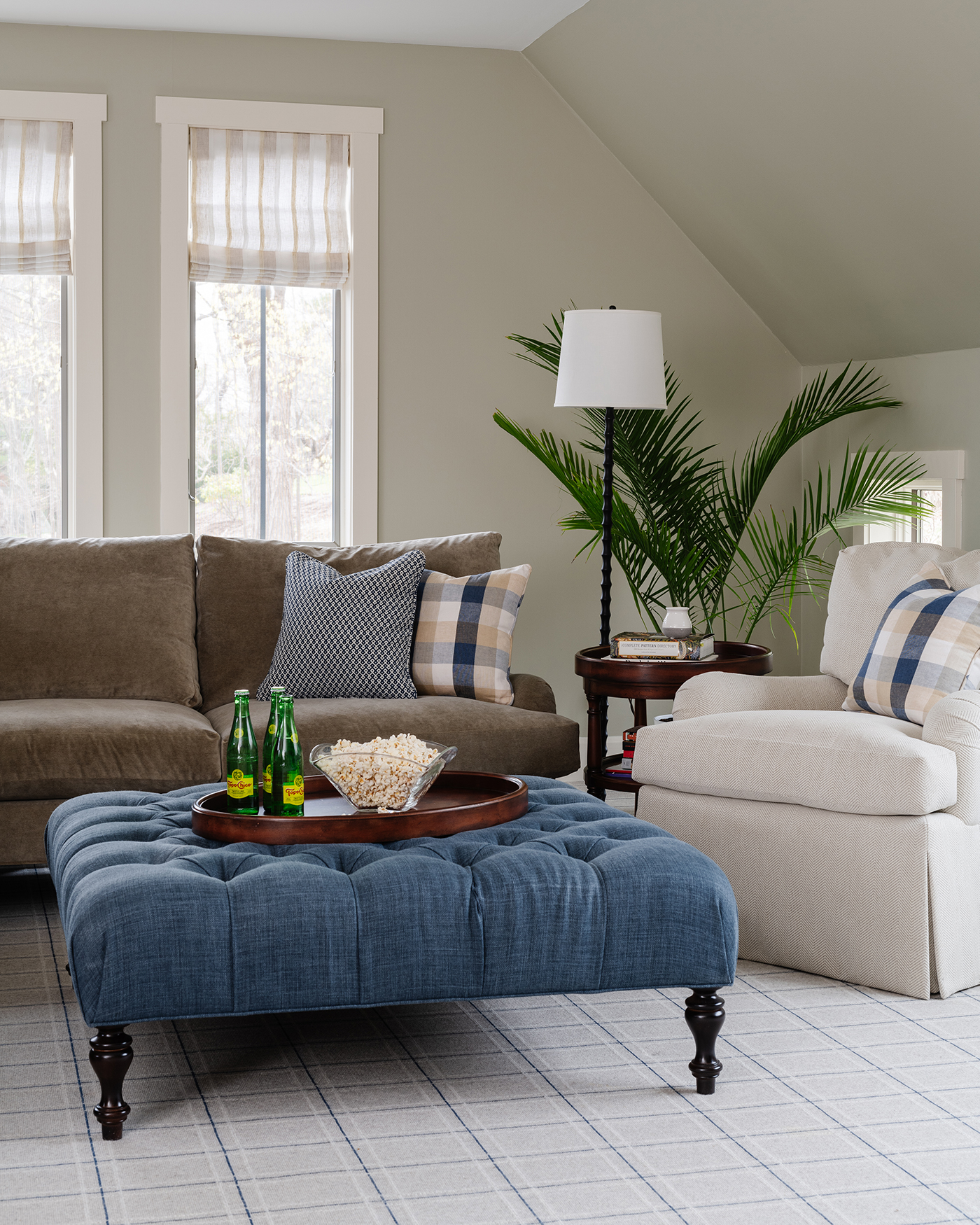 Acampora worked with the couple to tailor the home's aesthetic. Light, airy colors—including cool ocean blues and sandy hues that recall the dunes of Nantucket, where the couple has another home—were incorporated into the décor, which has a bit of a traditional flair that's in keeping with the home's architecture.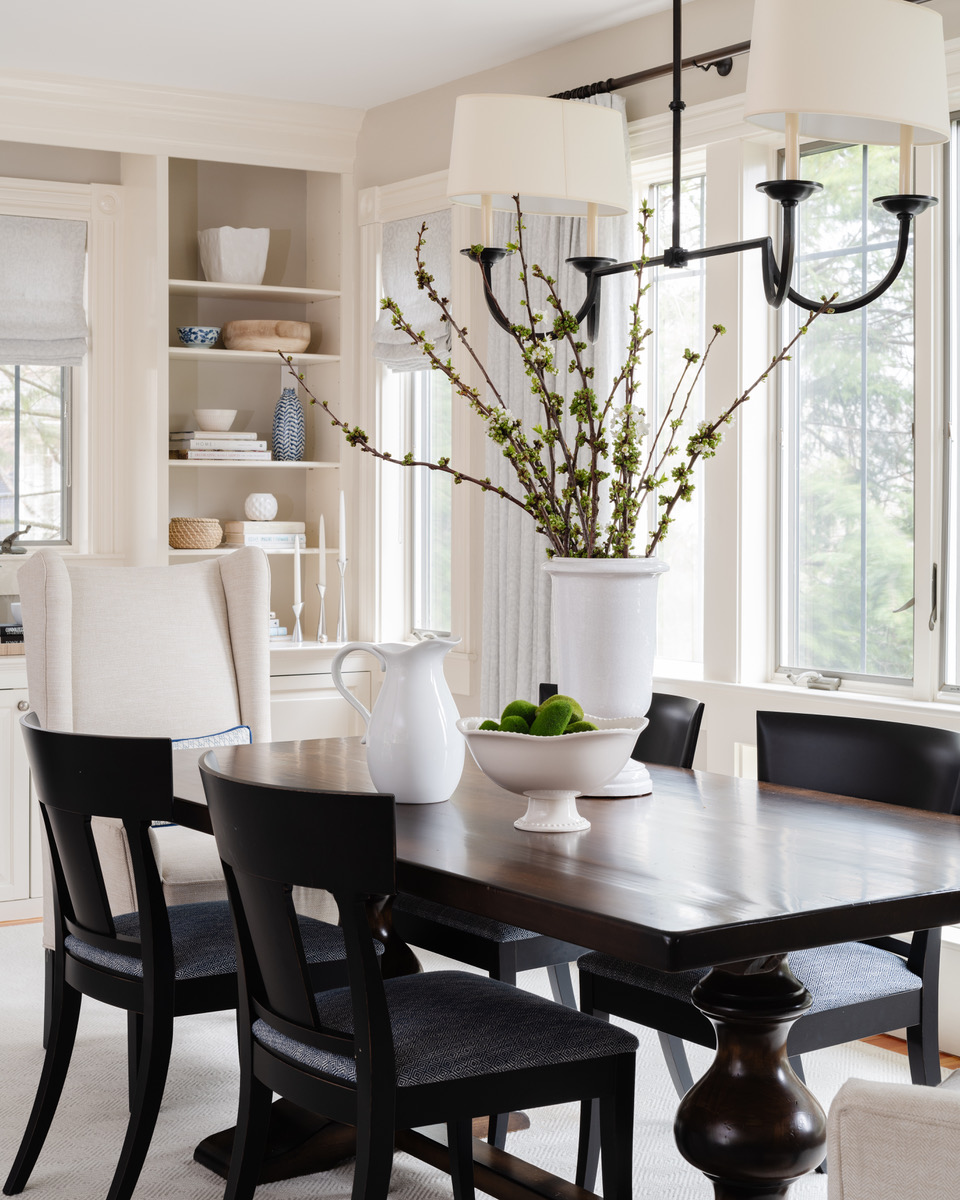 Upholstery fabrics are strong and durable, and the main living space is flexible. "The dining table can extend to accommodate 12 people," says Acampora. "But without the extension, it doesn't feel overwhelmingly big when it's just the homeowners." Stools offer additionally seating by the sofa and can easily be moved out of the way when the grandchildren are playing on the floor.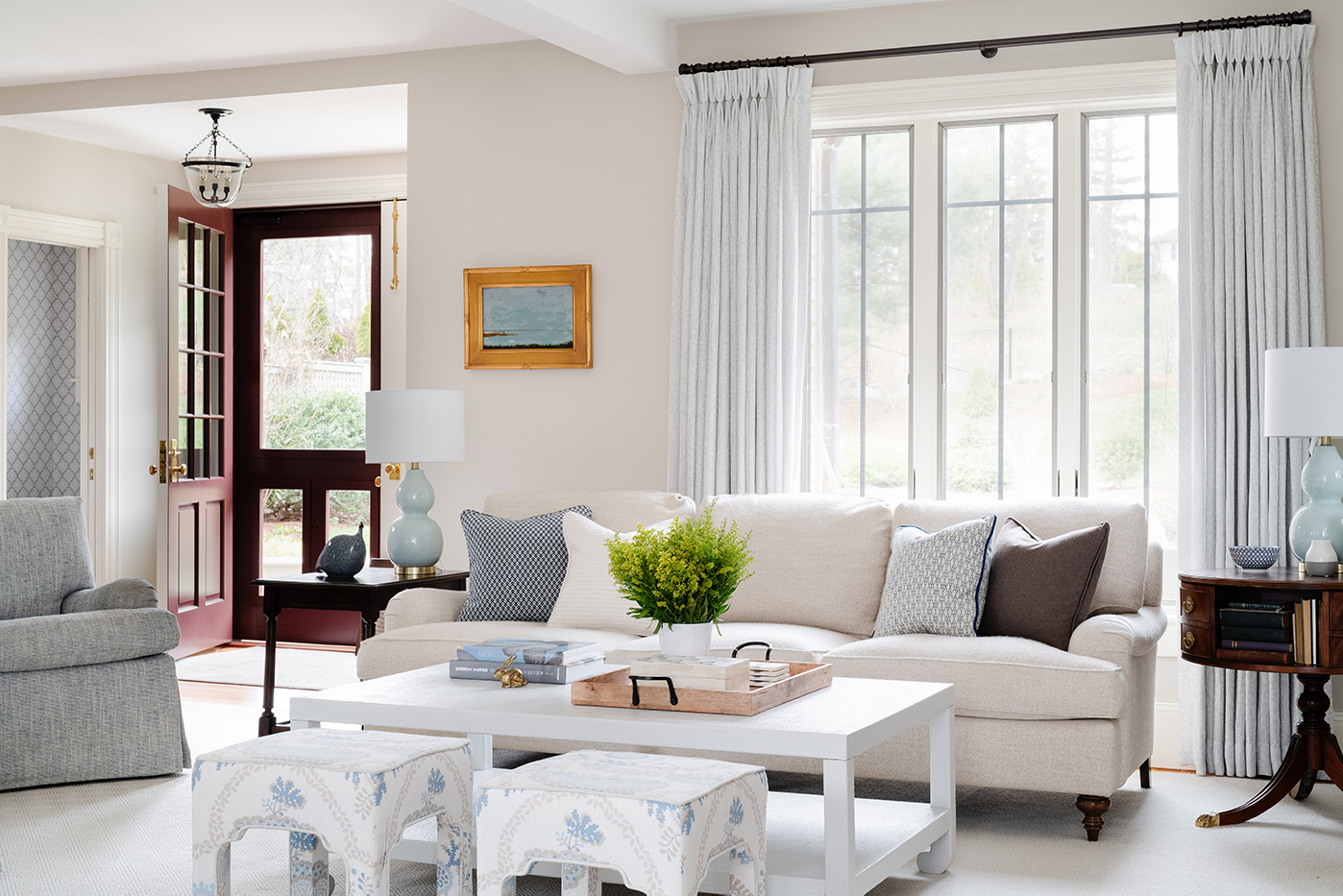 The kitchen was overhauled to exude more modern detailing including marble counters, but the original fir floors remain in there and throughout the house. "While we briefly considered staining the floors, we realized there was a warmth and coziness to them," says Acampora.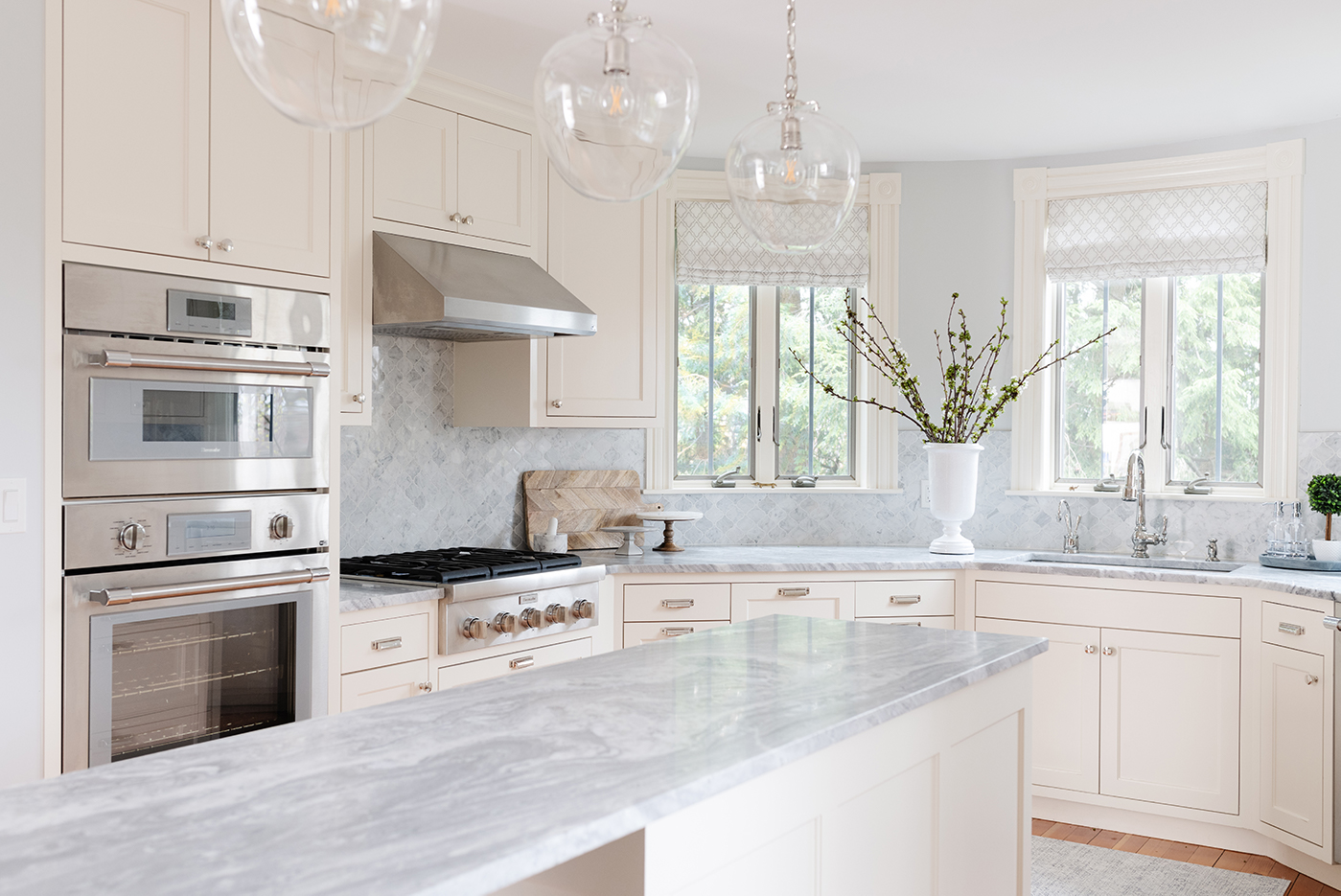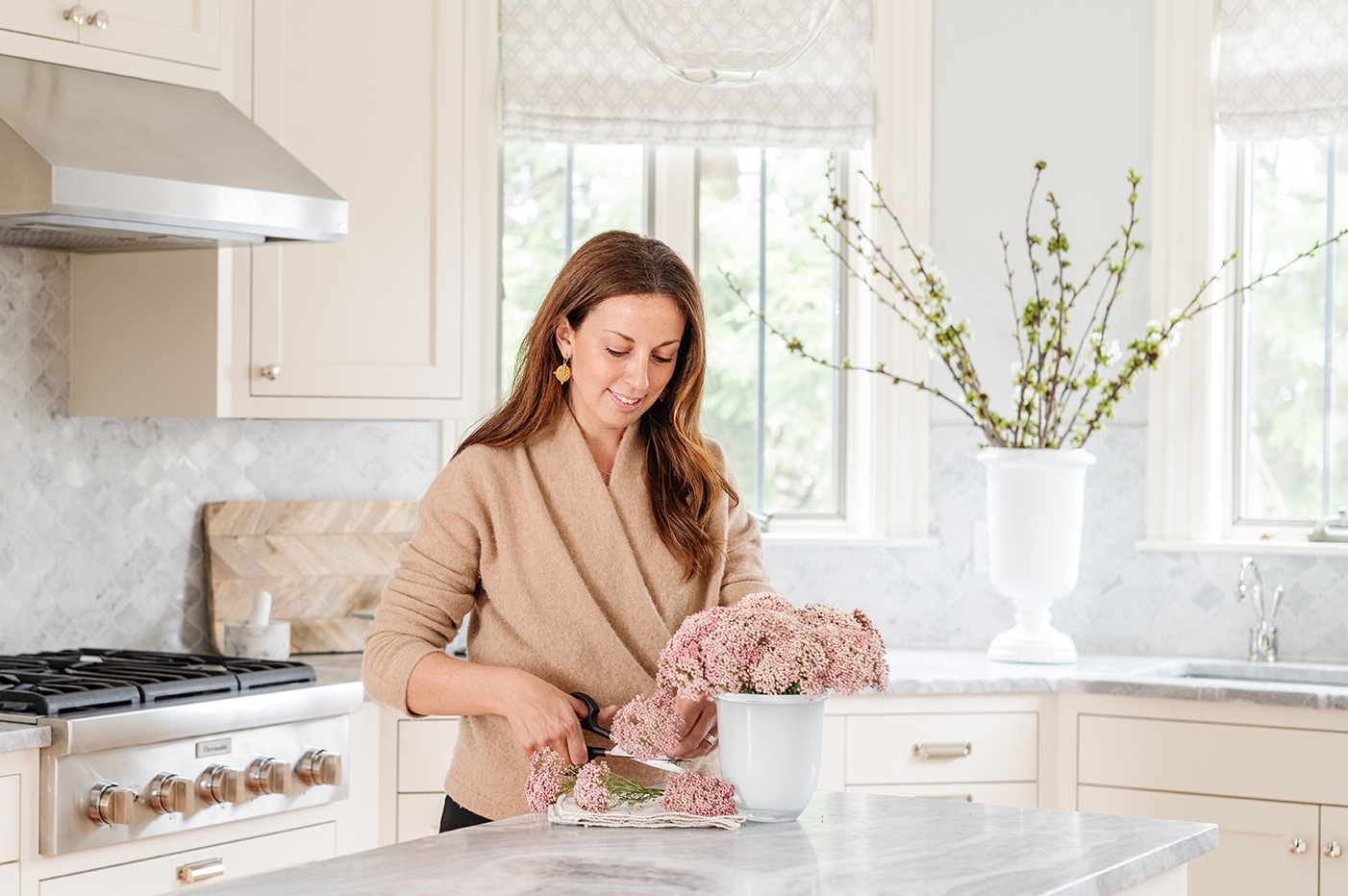 While their new home is much smaller than the one the couple moved from, there's still ample space for sleepovers with the grandchildren. For their young granddaughters, Acampora worked with the homeowners to create a dreamy bedroom that is whimsical and fun, with a dash of sophistication that will suit the girls as they grow. A band of curved windows in the room overlooks the yard. "The windows are at the treetops and when you look out you really feel like you're in the treehouse," says Acampora.
To see more photos of this home, visit acamporainteriors.com.
Photos by Jessica Delaney