June 15, 2015 | Anonymous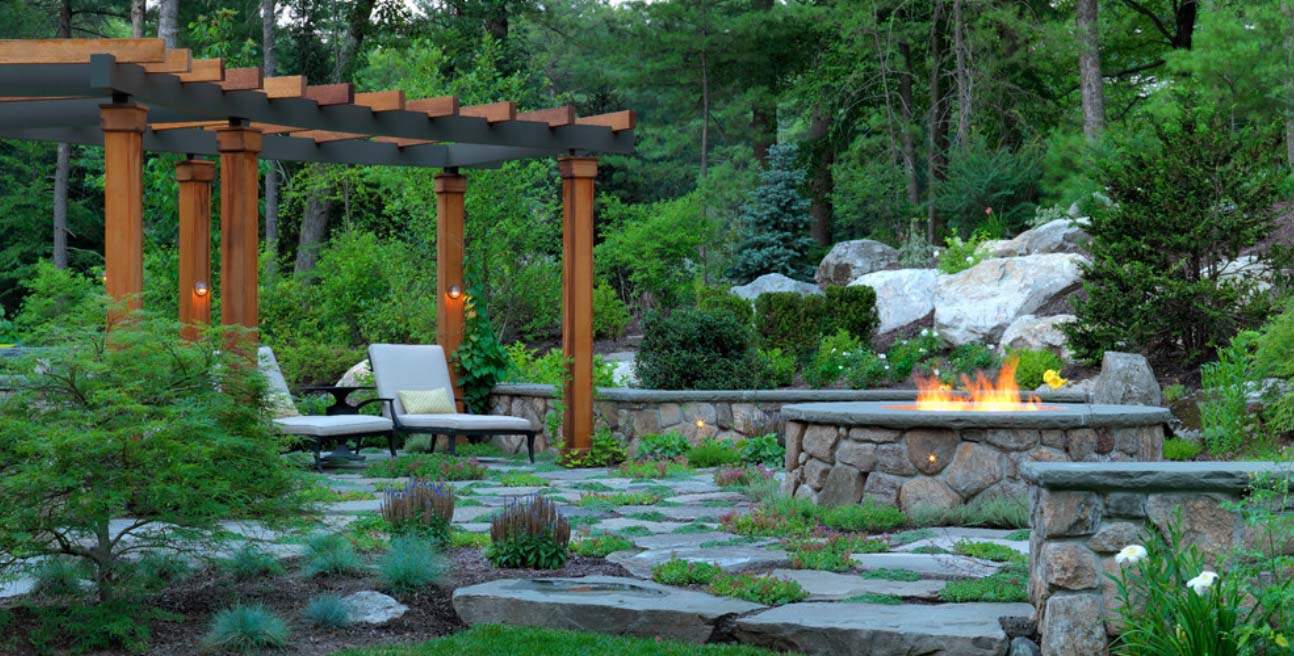 Now that summer is in full swing, the New England landscape is lush and green again. Sudbury Design Group takes the abundant and luxuriant backdrop in this Weston backyard and creates a truly stunning retreat, complete with a fire element and a space for outdoor dining and grilling. Below, the mature surrounding landscape provides a quiet refuge from busy streets and noisy neighbors, and large existing granite boulders make this backyard look like it's in the middle of the forest.
A wooden pergola provides some structure to the area, as well as filtered sunlight during the day. To the left, a small bar area is the perfect place to sit back and enjoy a drink, all while taking in the wonderful woodland surroundings.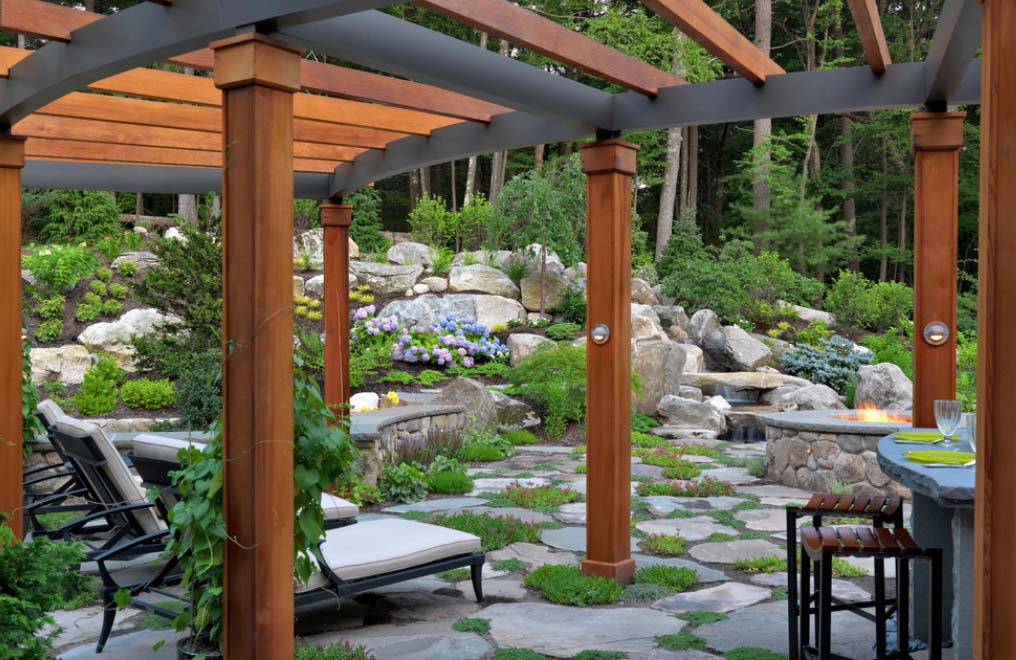 Afternoon sunlight beautifully illuminates the hilly terrain and expert landscaping. A waterfall tumbles peacefully down the rocks, and is encompassed by hedges, flowers, and small pines. The result is a cohesive canvas that blends well with the surrounding woods, and strikes the perfect balance between manicured and wild. A built-in grill on the patio makes this space multi-functional, and a table and chairs provides the perfect solution to al fresco dining.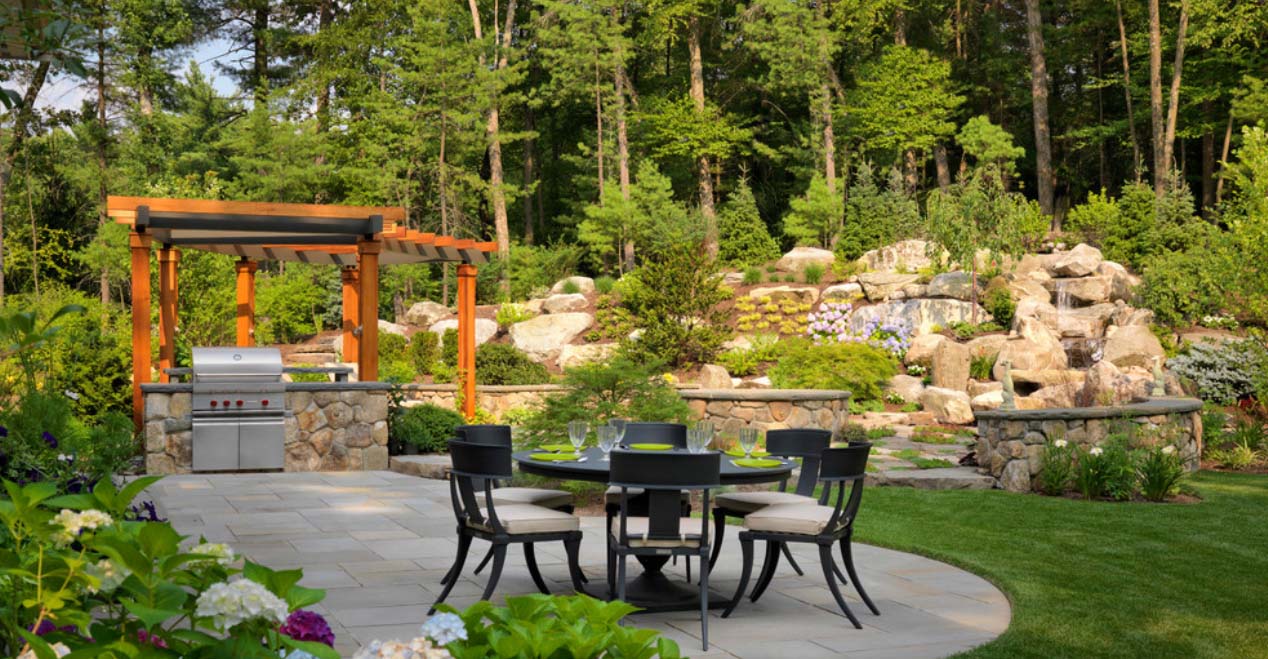 Below, a closer look at the waterfall and surrounding plants. Thoughtful touches like the small garden patches in between the rocks truly make this landscape come to life. Every corner of the hillside garden is occupied either by a hedge, small tree, or colorful flower, mimicking the abundant growth of a natural forest. Small moss-like plants have even sprouted up between the stones in the walkway, adding to the enchanted woodland atmostphere of this outdoor space.
We can't imagine a more perfect spot to enjoy a beautiful New England summer night. 
Photography by Richard Mandelkorn