April 23, 2015 | Anonymous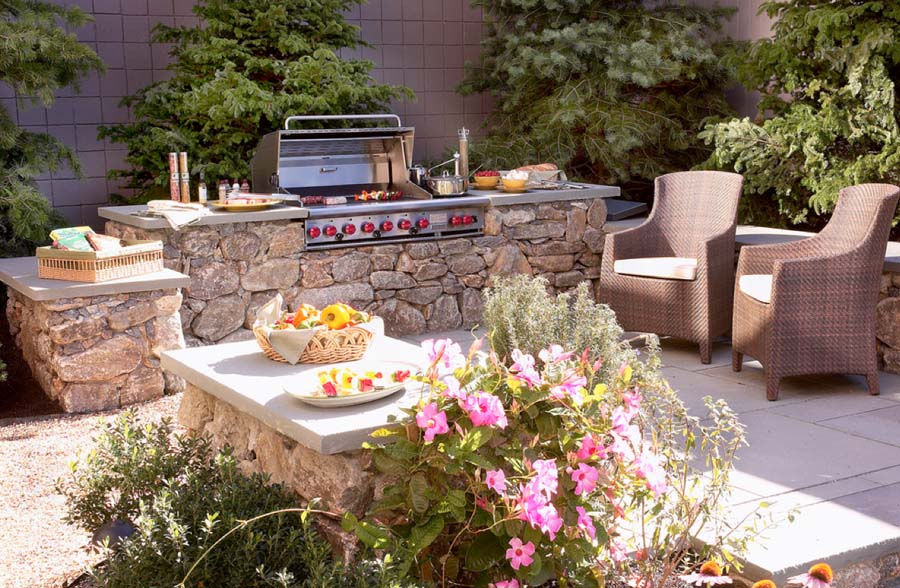 This beautiful patio area includes a Wolf Barbecue built into a bluestone countertop. The stainless steel design blends seamlessly with the surrounding stone, making it look and feel like its part of the landscape.
Summer is in full swing, and what better way to spend the balmy nights than on your patio or terrace? Build your outdoor kitchen with the experts at the Clarke Sub Zero Wolf Showroom. 
Below, a close-up of the grill top. Visitors to the Clarke Showroom in Milford, Massachusetts can have the opportunity to "test-drive" this state-of-the-art appliance and make sure it is the perfect cooktop for their needs and lifestyle. Clarke's Showroom consultants help homeowners through the decision-making process, and answer any questions along the way.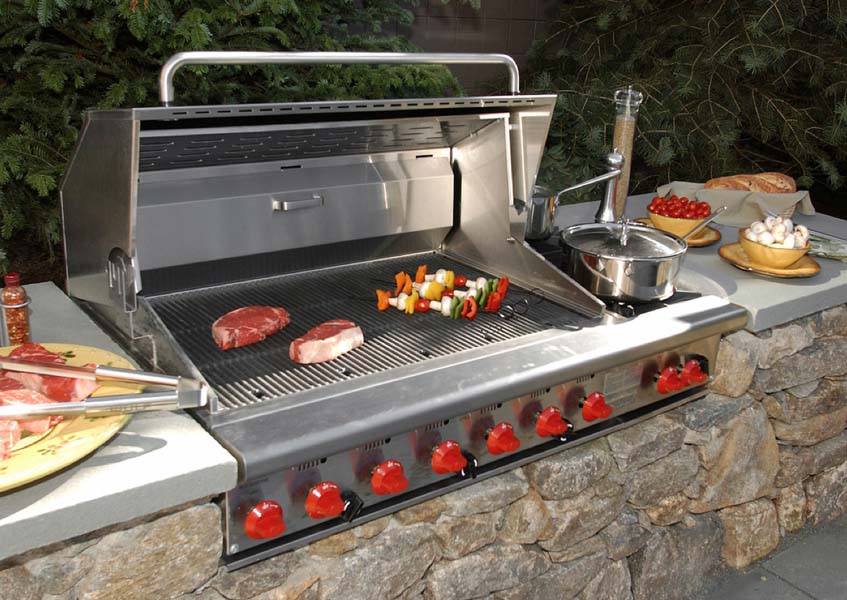 A high-quality outdoor grill can really take your space to the next level, and makes entertaining friends and family easy and hassle-free during the warm summer months.