June 22, 2021 | Jaci Conry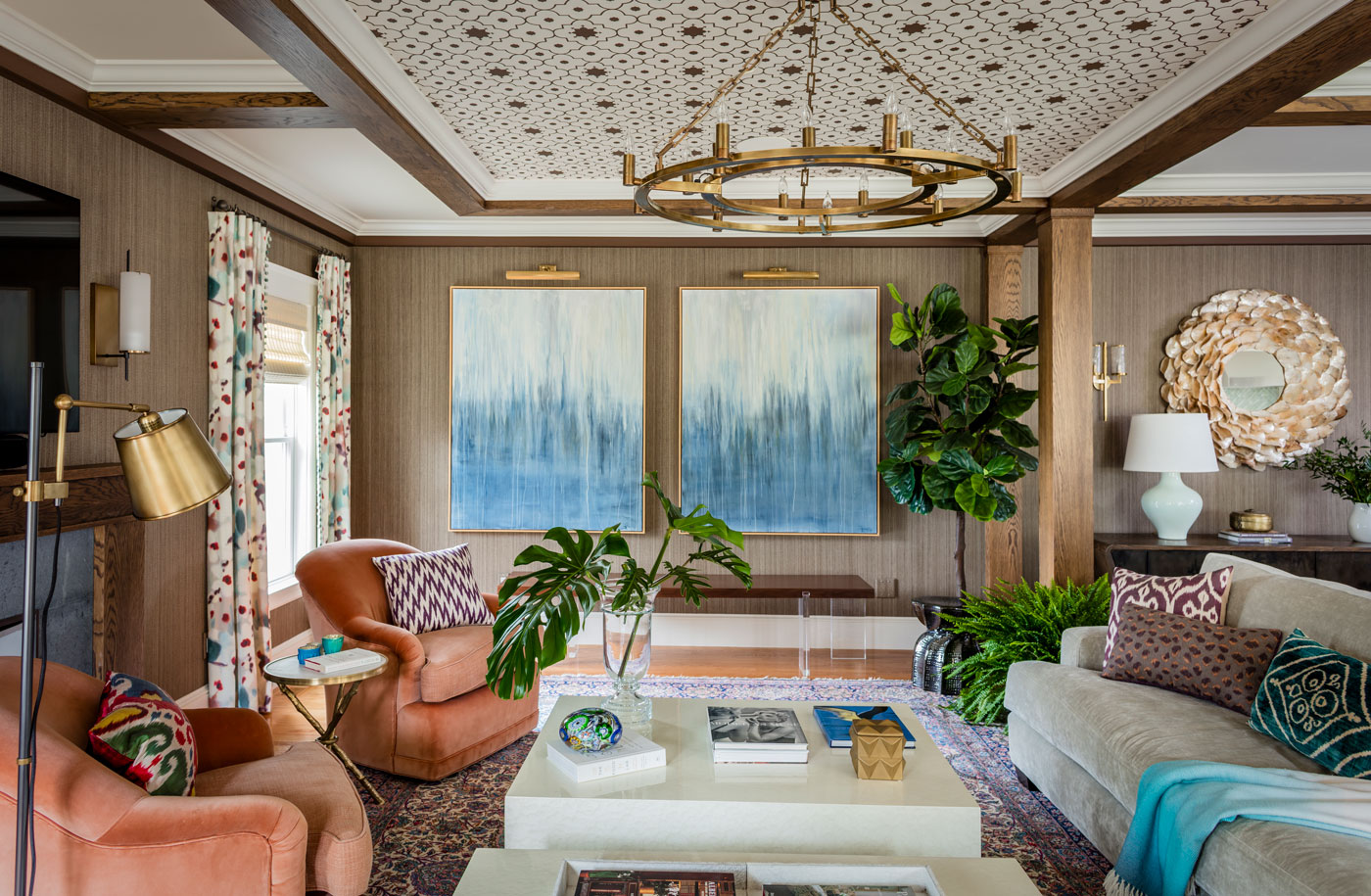 Robin Gannon adds dimension with color, texture, and architectural details that honor the origins of this home.          
Though well-built and appealing from the exterior, this suburban Mission-style residence lacked character inside. The homeowners tapped designer Robin Gannon to give the interior a more distinctive vibe. "Right away, I realized that we needed to give the home some architectural details to make it feel special," says Gannon.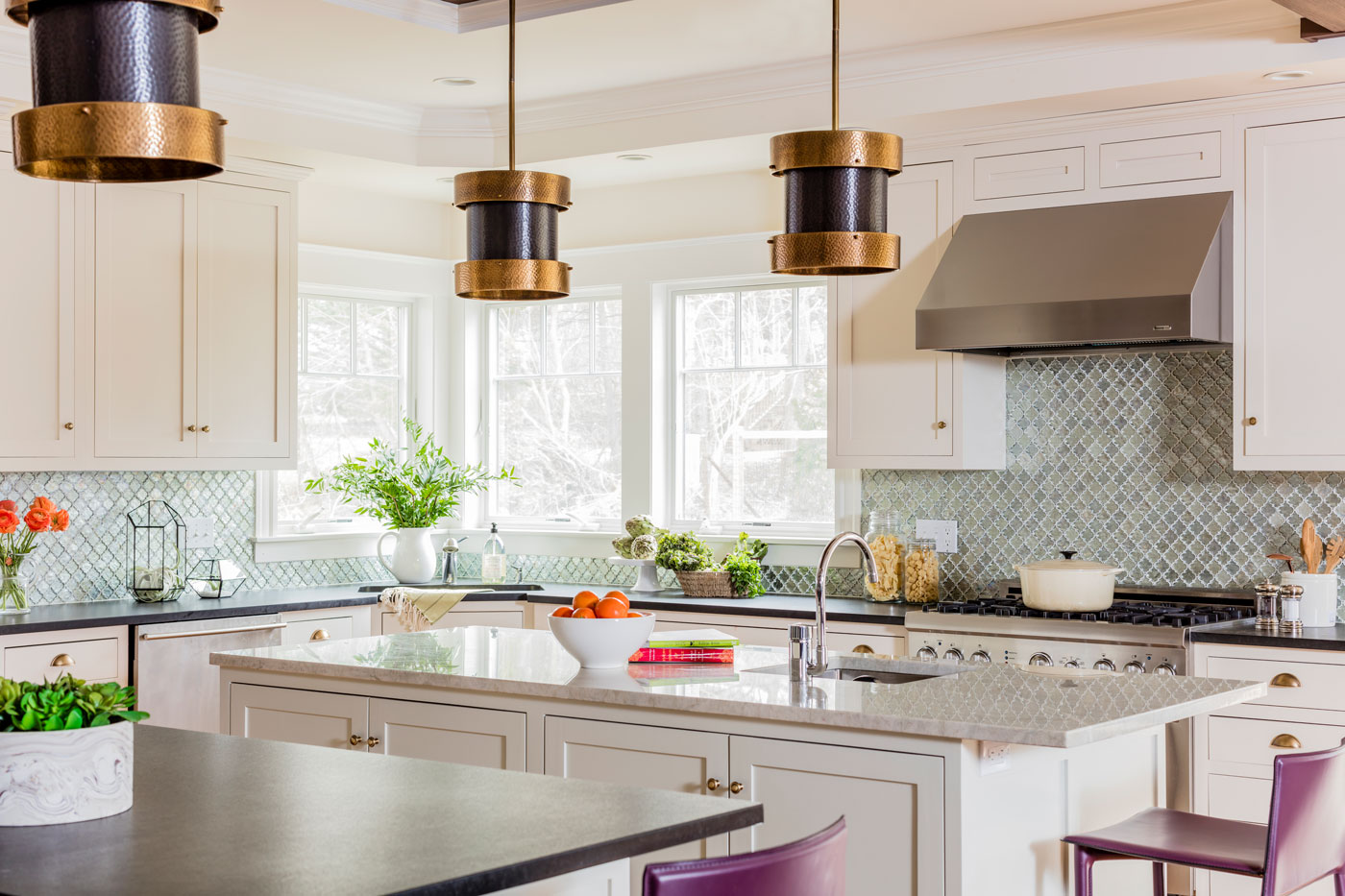 The main living spaces—kitchen, dining area, and family room—encompass one large room and "all I saw the first time I visited was a vast white plaster ceiling," recalls Gannon. "There was nothing breaking up any of the area." To help distinguish between the different spaces, Gannon designed vertical columns to visually separate the dining and family room. "We added classic architectural detailing. The new columns could have been original to the house," says Gannon. "It's important when adding elements to a house that you are respectful of the architecture. Anything you attach to the walls needs to feel like it belongs."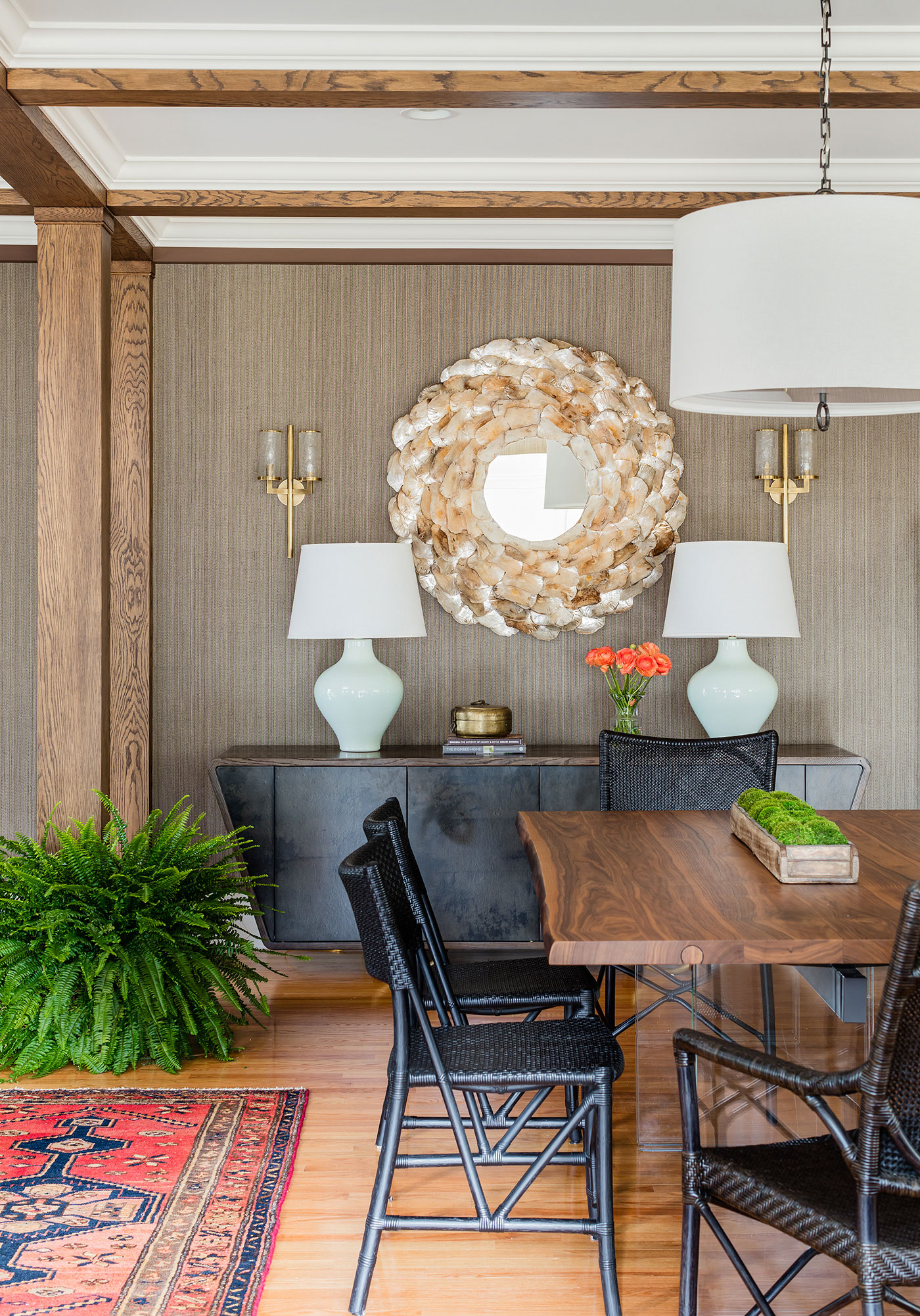 Millwork, including crown molding and mahogany ceiling beams, was also installed. To exude an enveloping appeal, Gannon called for the wood to be stained brown. "Typically, when you paint millwork you want it to recede, but in this case, I wanted the large space to feel cozier." Inset between the ceiling beams, a Schumacher pattern based on a Moroccan tile motif draws the eye upward. Textural elements, including a woven Phillip Jeffries wallcovering, were introduced to add warmth to the space, along with antique brass light fixtures and kitchen hardware.
"Color is life. It makes people happy," says Gannon, noting the powder room's Benjamin Moore Habanero Pepper-painted vanity that seems to joyfully jump out against the high white wood paneled walls. The Galbraith and Paul wallcovering is equally upbeat with its vivid colorway featuring the mulberry hue that weaves through the adjacent room.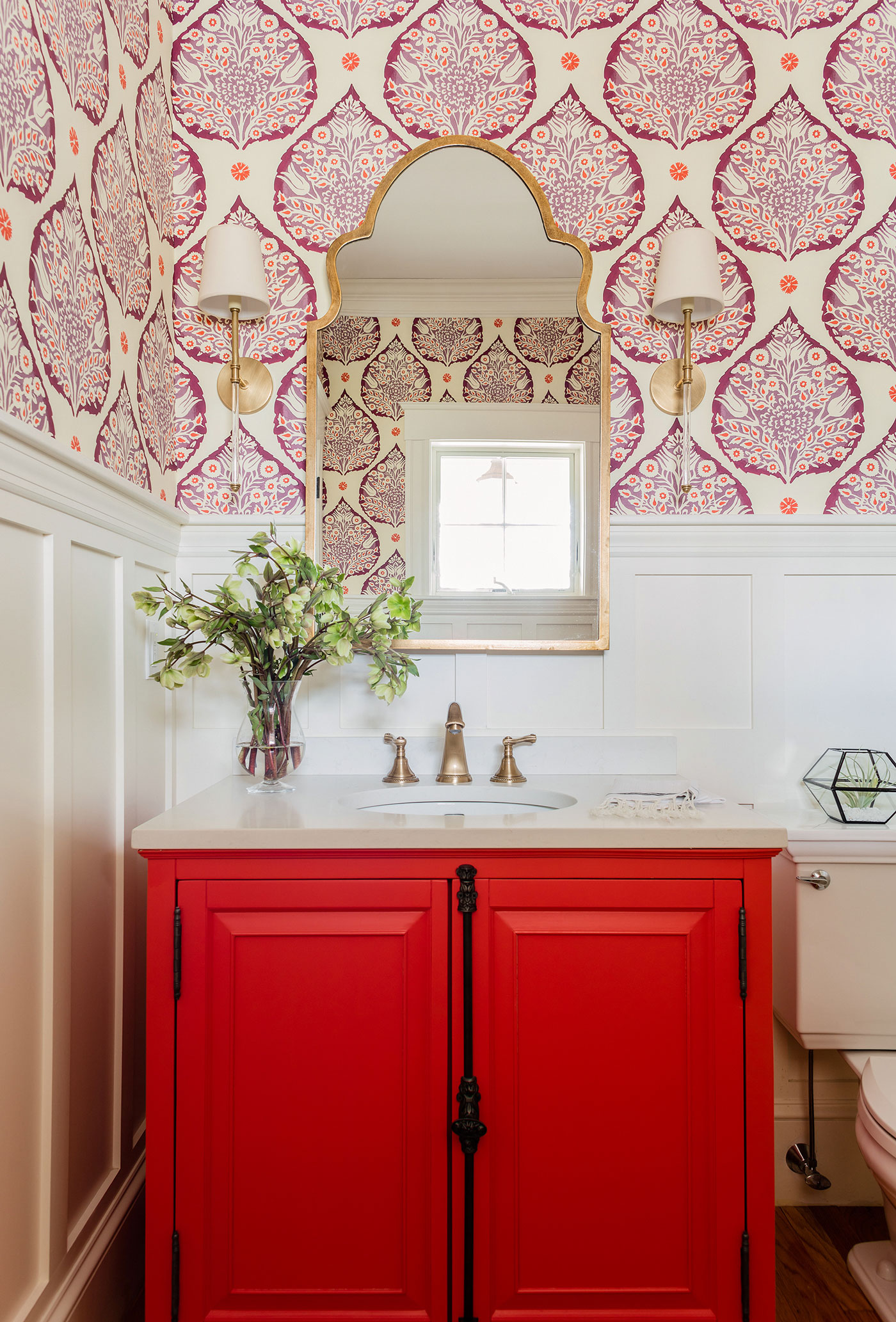 "There has to be some thread that winds its way throughout the space," says Gannon. "That type of connection is integral to creating a cohesive space."
Photography by Michael J Lee