February 24, 2016 | Jen Harvey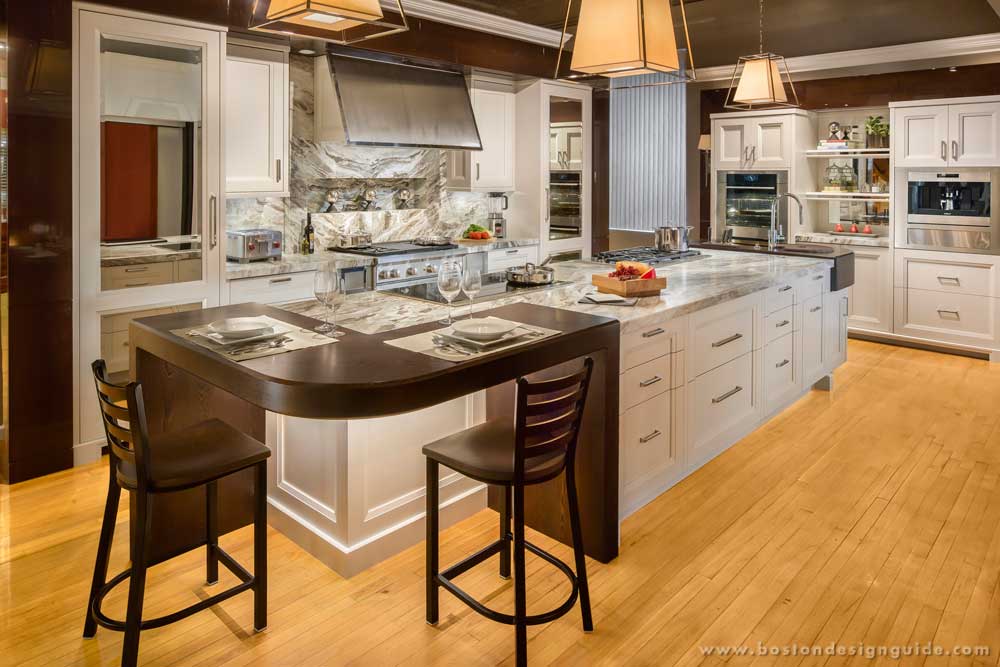 Clarke has unveiled a stunning new kitchen for homeowners in South Norwalk, Connecticut. The kitchen boasts the latest designs and technology with an understated elegance. 
With subtle luxurious finishes, the soft custom grey cabinets open up to fine walnut interiors with special lighting.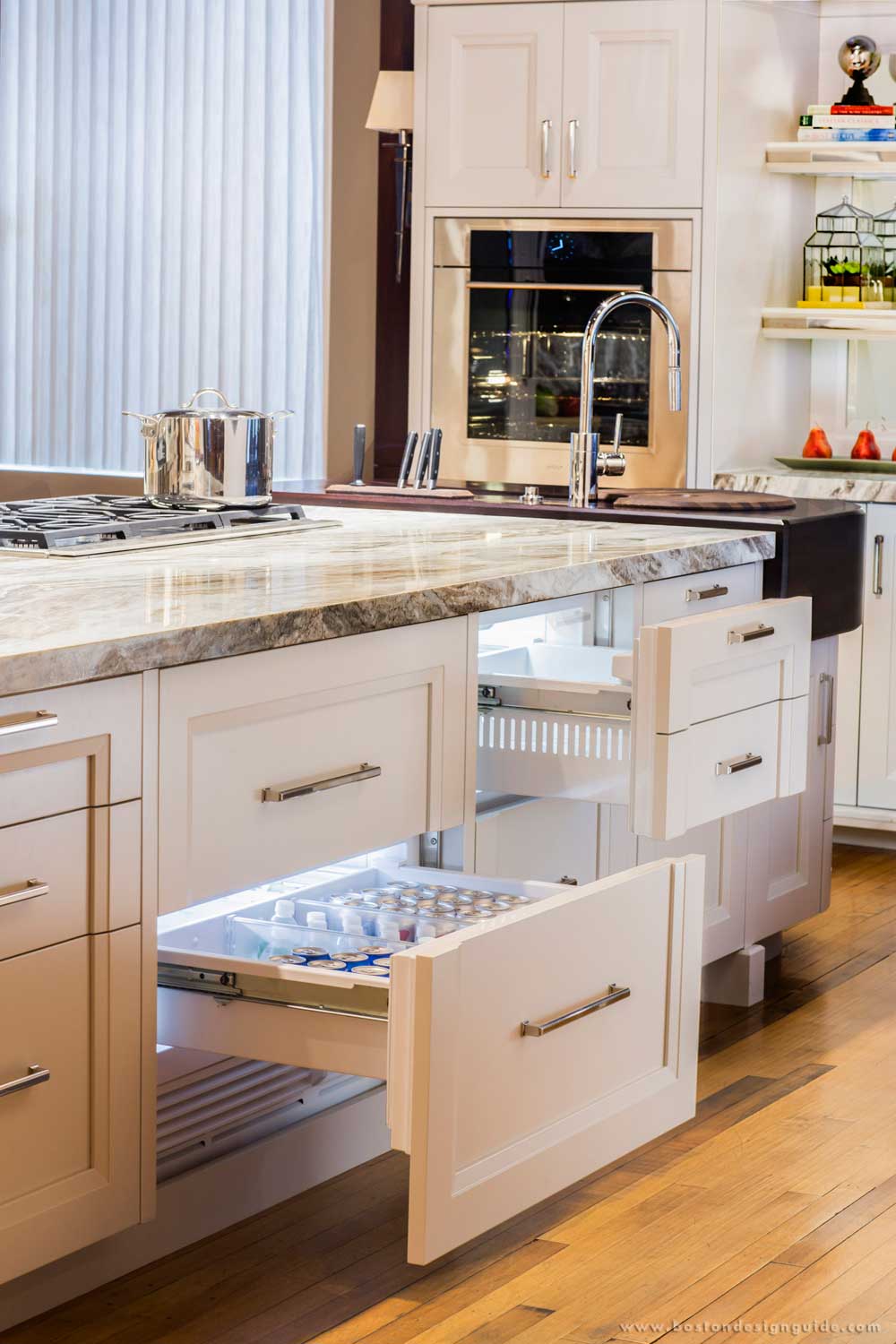 All of the drawers and the hidden pantry columns employ a special mechanism, which allows the homeowner to simply touch it to open automatically.
The kitchen also includes a new stone island and countertops. The island has one end designed for seating and the other end for food prep.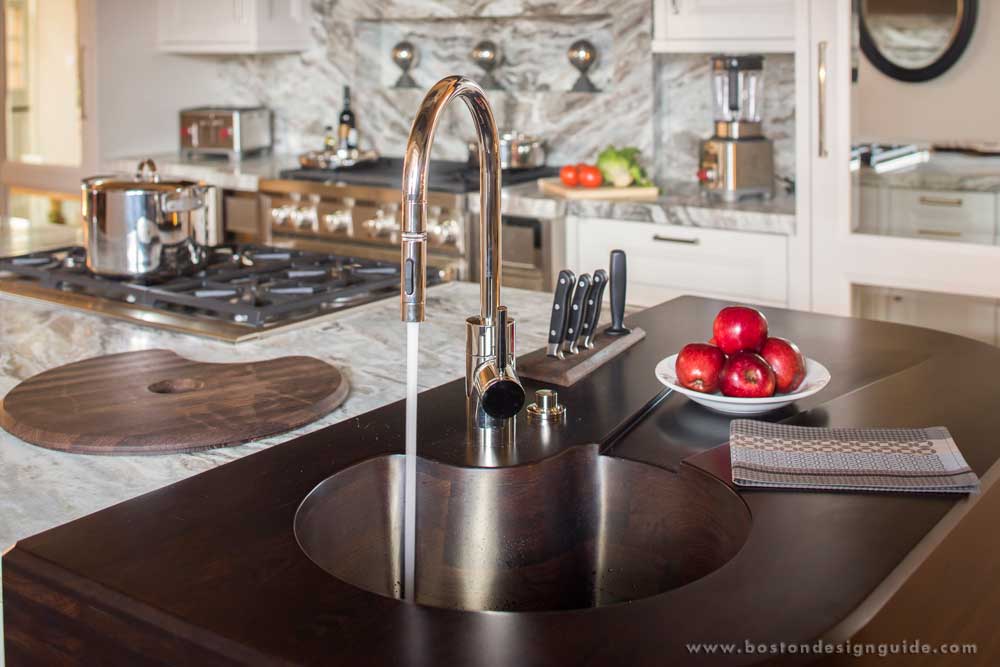 Clarke installed luxurious and subtle appliances with Sub-Zero's 30" integrated column refrigerator and matching 30" integrated column freezer. 
The Wolf Range has stainless knobs (opposed to the iconic red) to keep the subtle grey, white and stainless pallet in tact.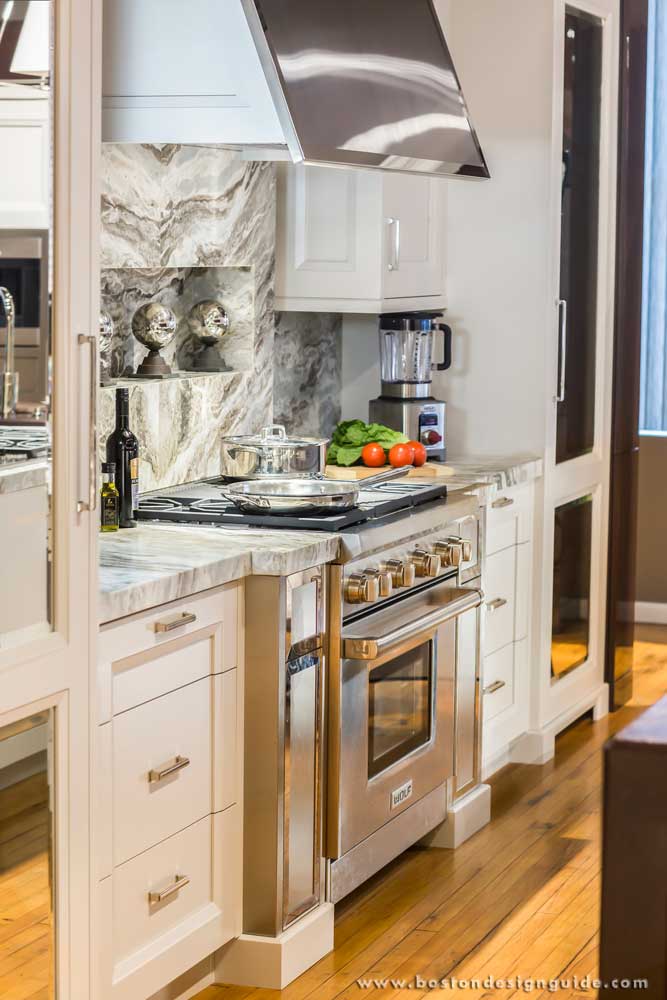 Clarke's new understated elegant kitchen offers appreciated for fine design that reminds visitors why they visit New England's Official Sub-Zero & Wolf Showroom and Test Kitchen for inspiration again and again.
Clarke is currently in the process of opening 7 Tide this spring in Boston's Seaport Innovation District. 7 Tide is a 38,000-square-foot showroom that will be the next great design destination for New England architects, designers and their most discerning clients.