June 16, 2015 | Anonymous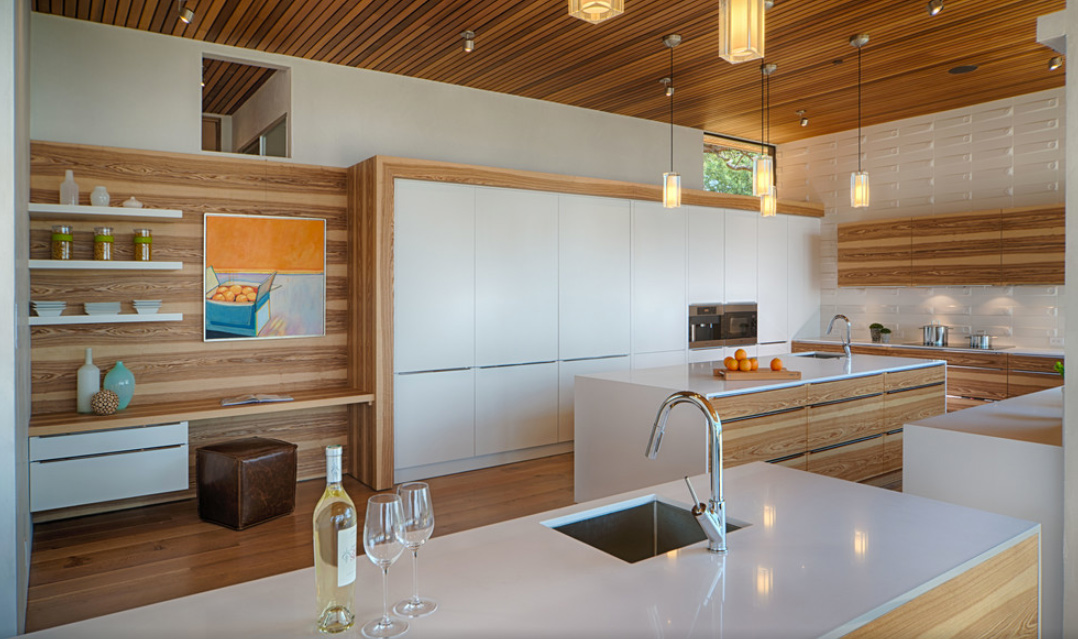 Studio Becker, known for their beautiful bespoke (read: completely custom made) cabinetry, recently worked on a luxury home developed by Amalfi Ridge LLC in Tiburon, California. Studio Becker designed and built the millwork for the kitchen, pantry, wine cellar, master bed platform and headboard, master wardrobe and bathroom, laundry room, and garage. 
Below, the home's bright, sun-filled kitchen. The natural wood throughout keeps this space feeling grounded amidst its high ceilings and white palette. The ceiling, made of cedar slats, provides balance for the state-of-the-art sound system. Horizontal grain olive ash wood on the walls looks neat and modern, especially when combined with the white Caesarstone countertops. 
The pantry space below has drawers and pulls that swivel in and out for easy storage and retrieval. When not in use, everything folds neatly back into place and out of view.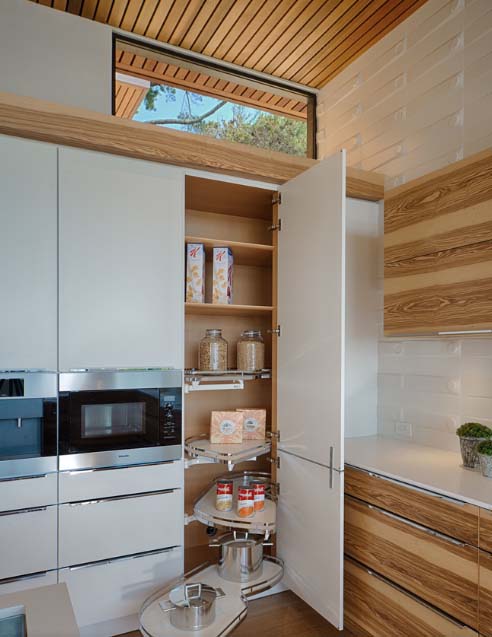 A wine storage space keeps bottles perfectly chilled at all times, and was built into the home's structure in a way that makes it both convenient and unimposing.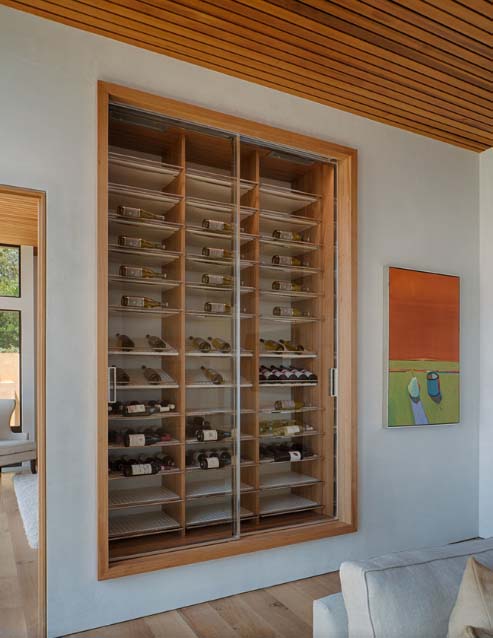 Upstairs, the master bedroom is a study in beautiful minimalist design. Studio Becker created the olive ash wood headboard to act both as a partition for the space and as a frame for the bed. Built-in shelves create a perch for decorative vases and bedside essentials like books and small lamps.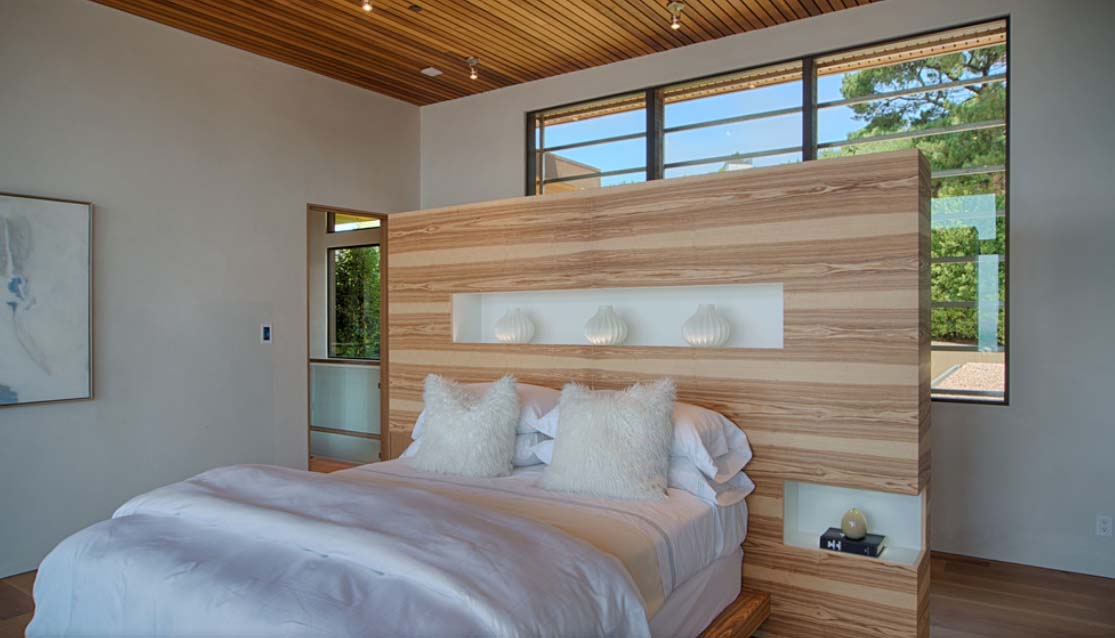 Below, another view of the headboard and a sneak peek of the waterfront view beyond. Floor to ceiling windows take full advantage of the prime oceanfront vista.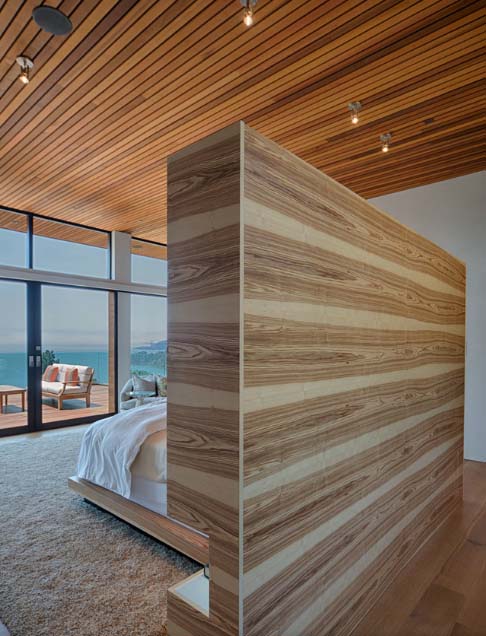 Below, the view of the Golden Gate Bridge from the master bedroom, complete with sofas to relax on and a gorgeous second-floor balcony.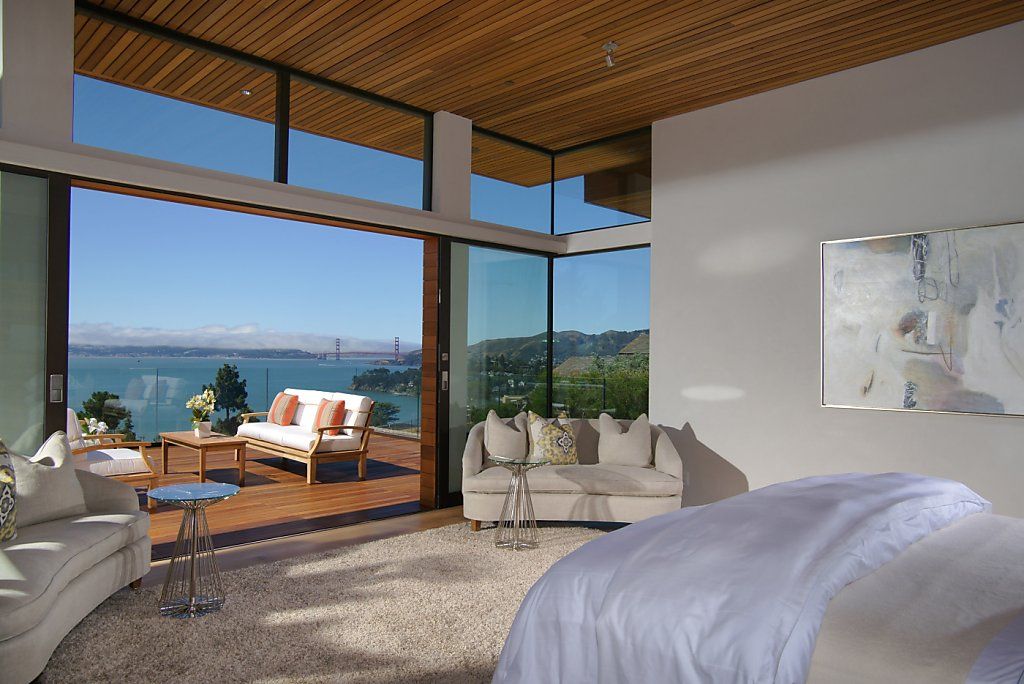 The master bathroom, too, is designed with natural wood elements. From the walls to the mirror to the walk-in shower, differing types and shades of wood bring complexity to this space, and the sink and drawer area were custom made by Studio Becker.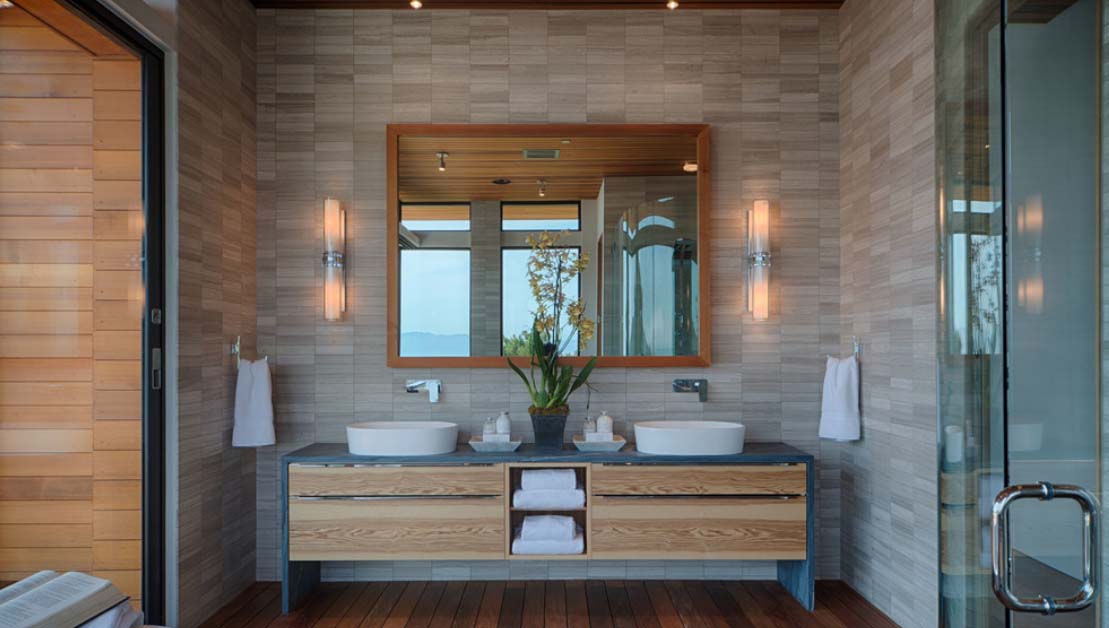 Below, the expansive patio area with unobstructed views of the Bay area.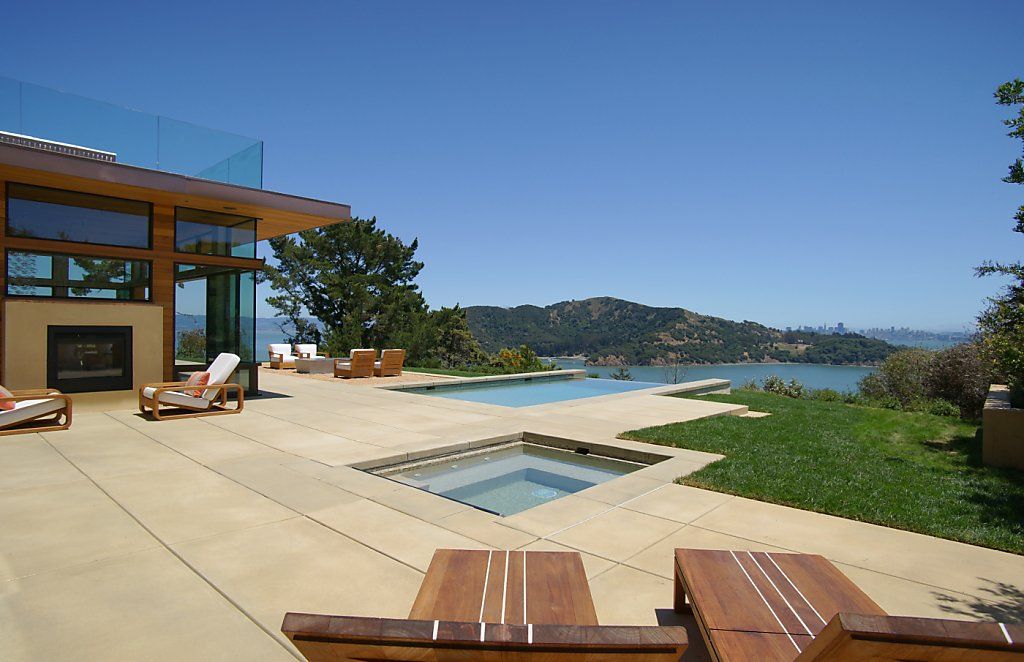 See more work by Studio Becker.