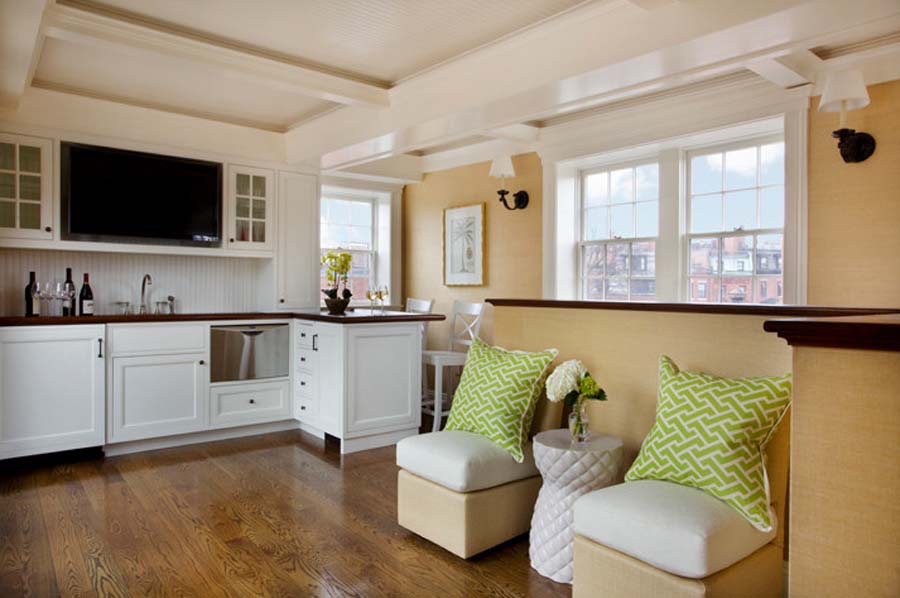 This Boston Brownstone got a major interior overhaul from JW Construction. The space exudes traditional style, making for a stylish retreat in the midst of an urban center. 
Below, the combination bar and living room has ample space for sitting and relaxing, and also counter space and a sink for preparing drinks. A stunning view of Boston provides the backdrop. 
Another angle of the kitchen shows ample island space and beautiful storage cabinets. Hanging pendant lamps provide stylish ambiant light, and the white walls and cabinets combine beautifully with the dark hardwood and accents.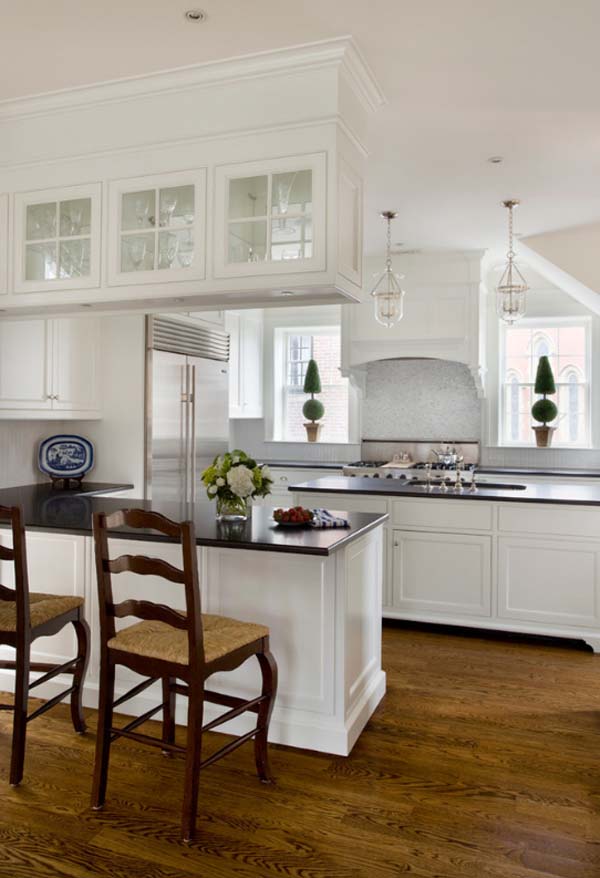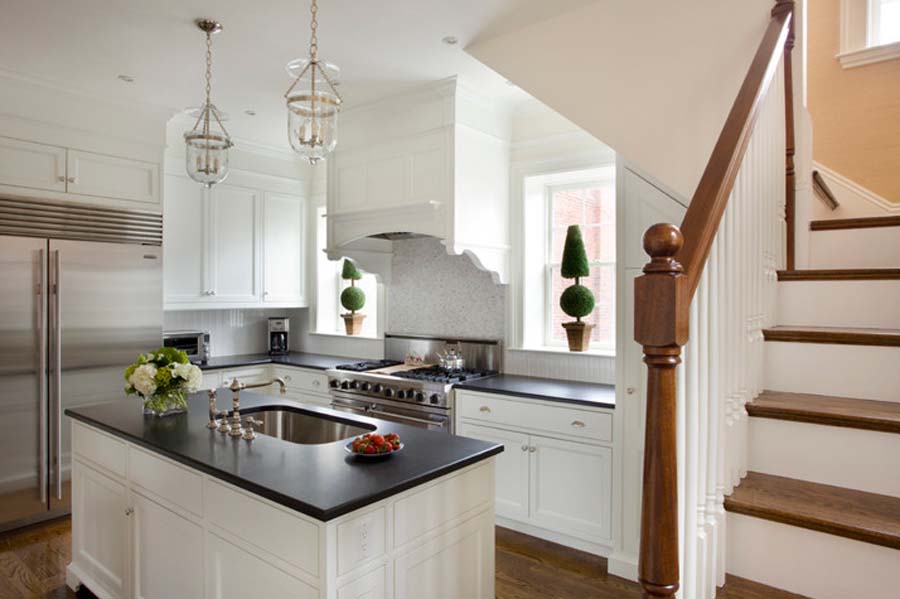 The kitchen flows seamlessly into a more formal living room, and an arched entryway provides character and warmth. A small desk and work space is the perfect place to work from home and answer e-mails.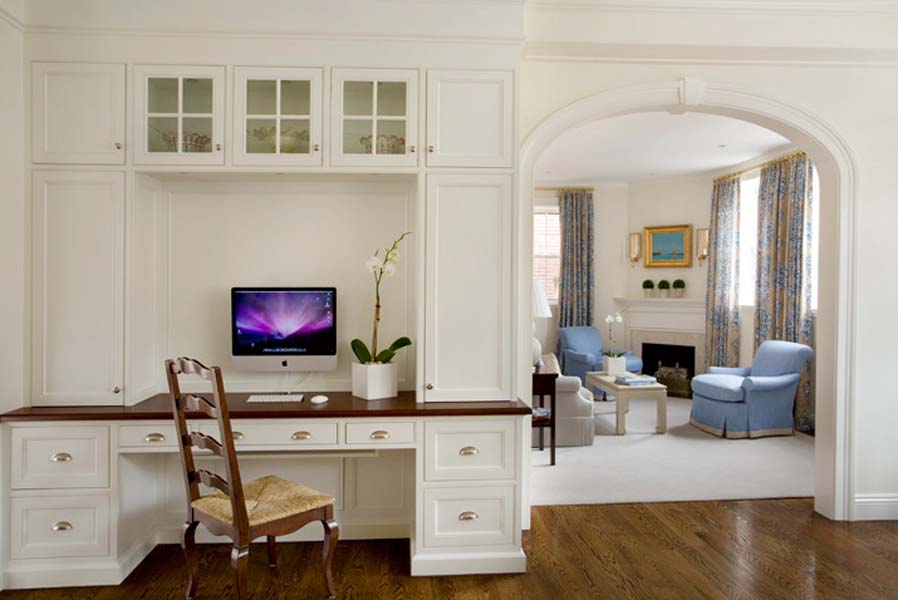 Below, the living room is elegant without feeling stuffy. The color palette is balanced and includes neutral shades as well as a popping royal blue and warm brass tones.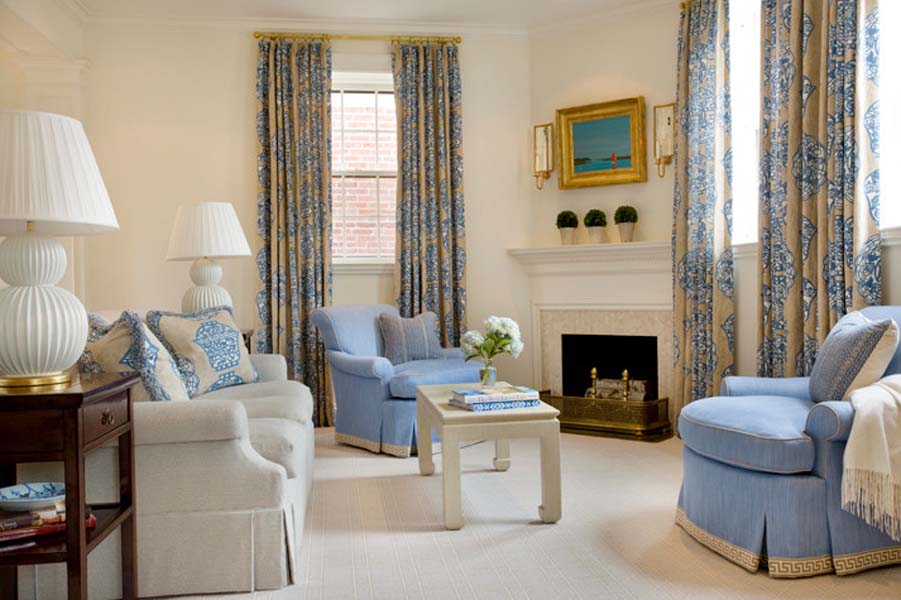 Upstairs, the Master Bedroom is a peaceful retreat in shades of pastel lavender and mint green.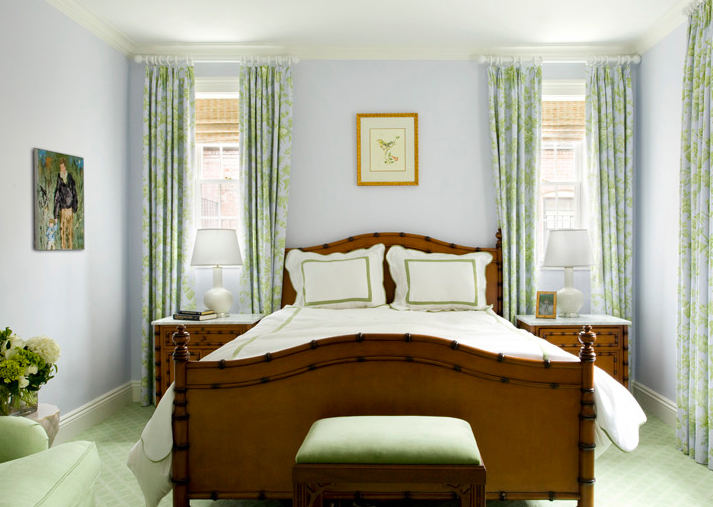 A gorgeous Master Bath provides the perfect complement, and we love the pairing of the lavender walls with more traditional elements, like the wall sconces and brass faucets.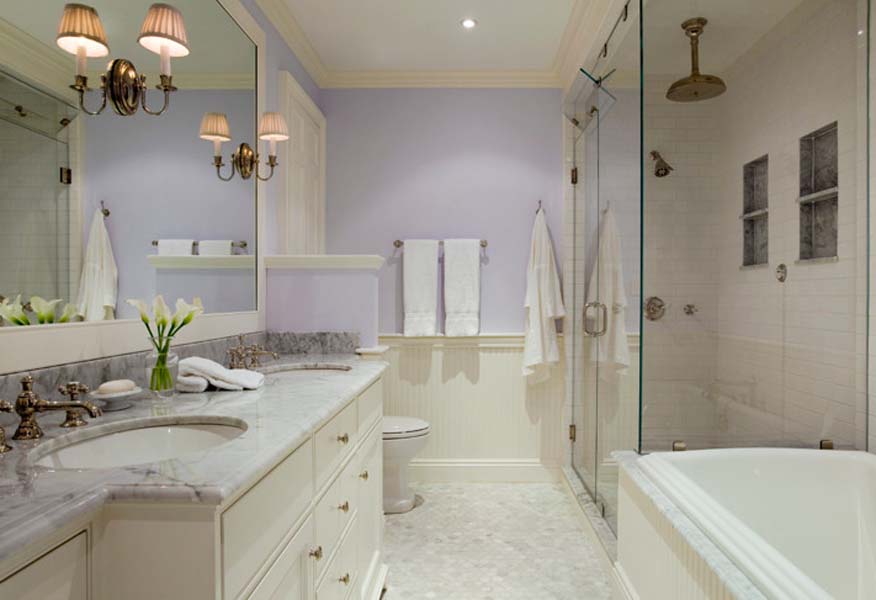 Finally, a bright and playful nursery space is perfect for a young baby, but can also be easily updated as the child ages. Window treatments can be swapped out and walls can be painted to make this room more suitable for an older child.