October 27, 2021 | Jaci Conry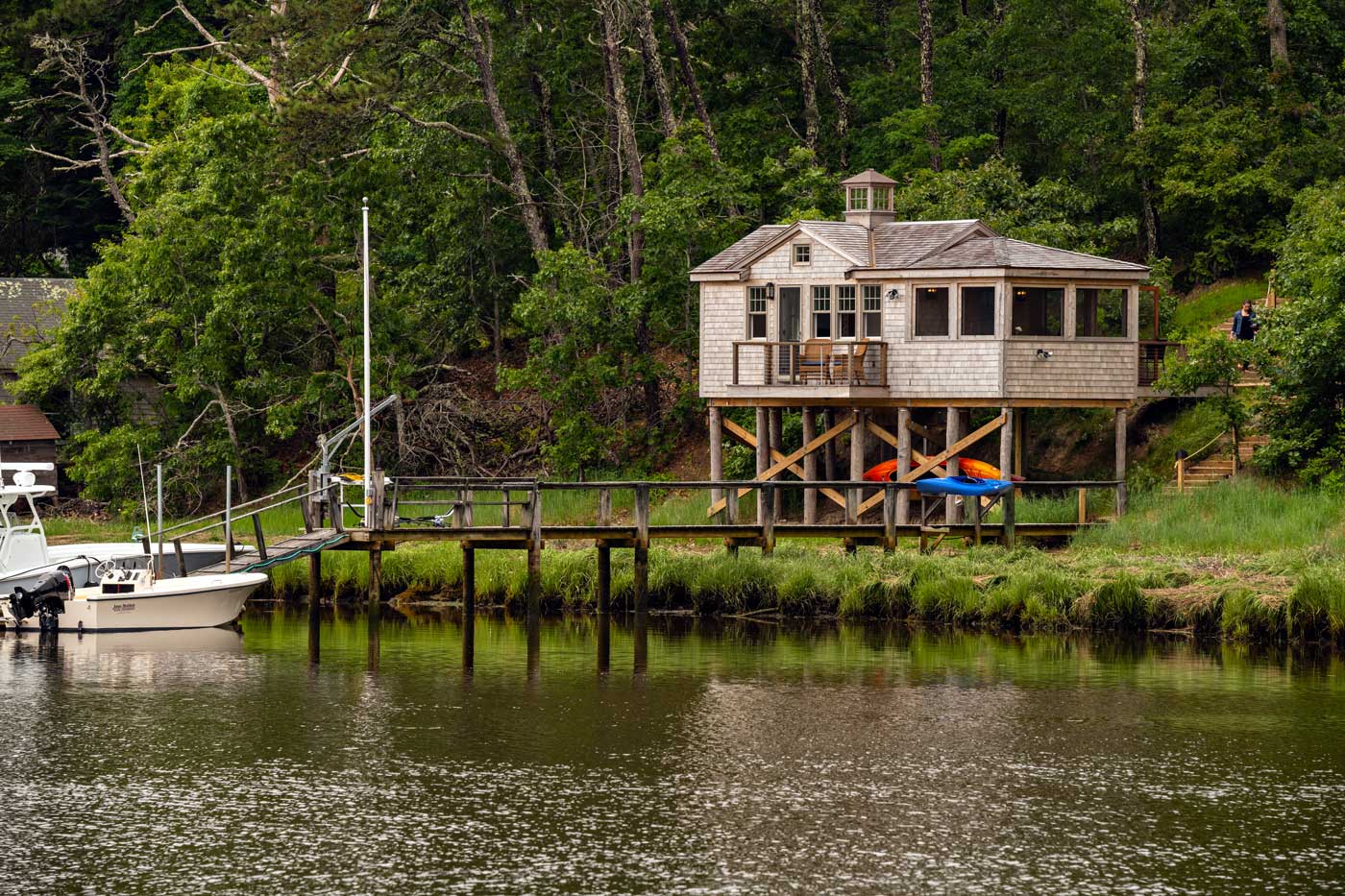 A water-front boathouse provides an idyllic escape for homeowners in Orleans and
wins McPhee Associates a Silver BRICC award for Excellence in Design and Construction.
McPhee Associates worked closely with the homeowners, who spend a great deal of time on the water, to create a new boathouse on their property. Located on Arey's Pond, the boathouse provides direct access to Pleasant Bay and the Cape Cod seashore.
Conservation restraints, a steep hill, and changing tides presented challenges but McPhee Associates worked through them to bring the new building to code. They also worked closely with the town's conservation department to create a structure that blended with the environment visually.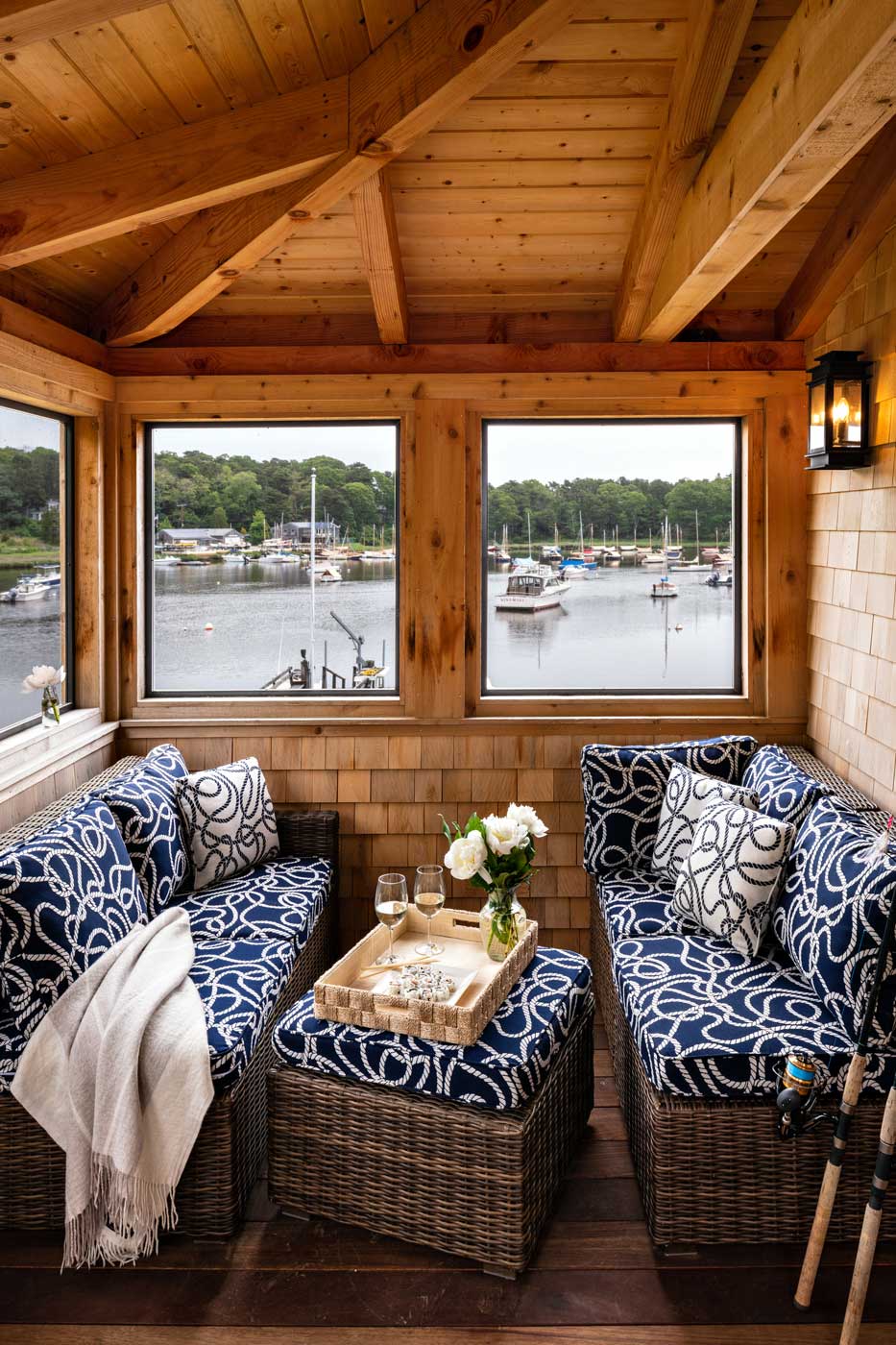 Built on pilings, the cedar clad boathouse is a special spot—enjoyable for at least three seasons a year. It includes a screened-in porch and multiple sitting areas, inside and out, to take in the view.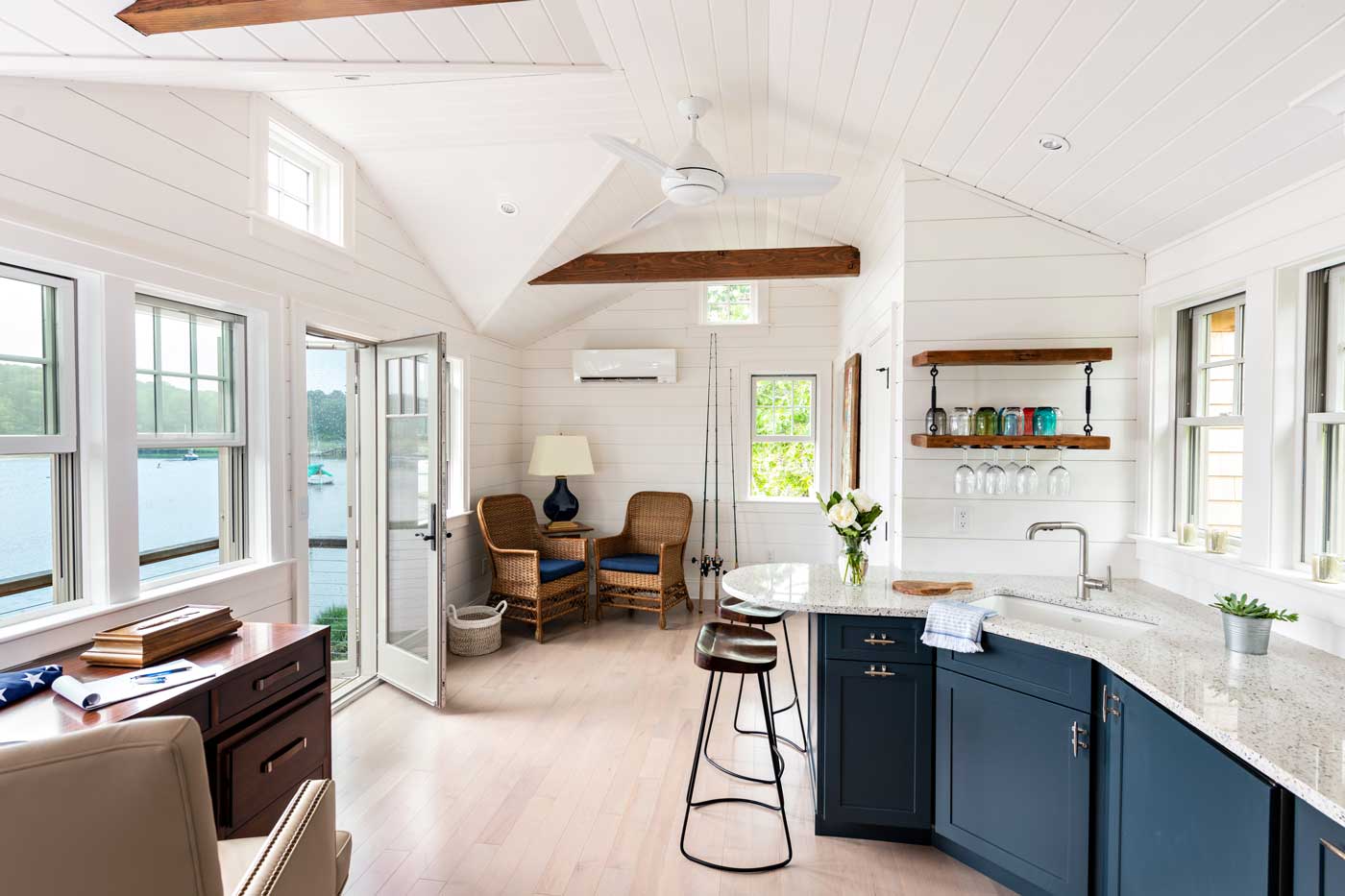 The interior serves as a cozy place to escape for work or rest, yet big enough to accommodate a small group for laid back entertaining. Exposed beams infuse a bit of lake house-style and a kitchenette is equipped to prepare quick bites before and after an active day on the Bay. Recycled glass counters, two-toned cabinetry and open shelving creates an airy, modern space. With ship-lap paneling, the full bathroom has Mediterranean-style floor tiles, a luxurious tiled shower and efficient heating and air conditioning utilities.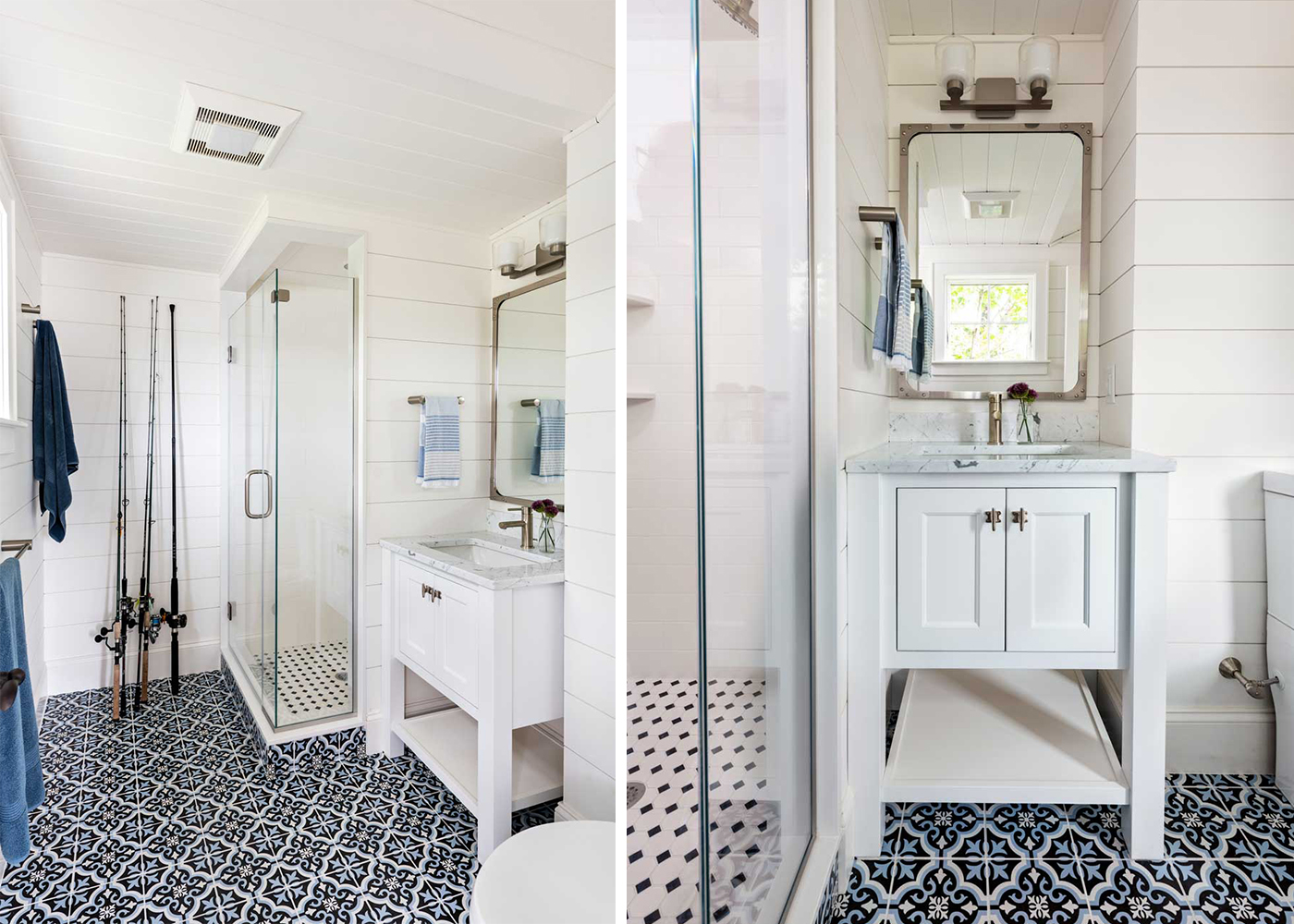 Below the structure, there's ample storage for kayaks and other essentials used on the pond, adding even more function to the now-beloved family boathouse.
Photography by Dan Cutrona