December 18, 2017 | Sandy Giardi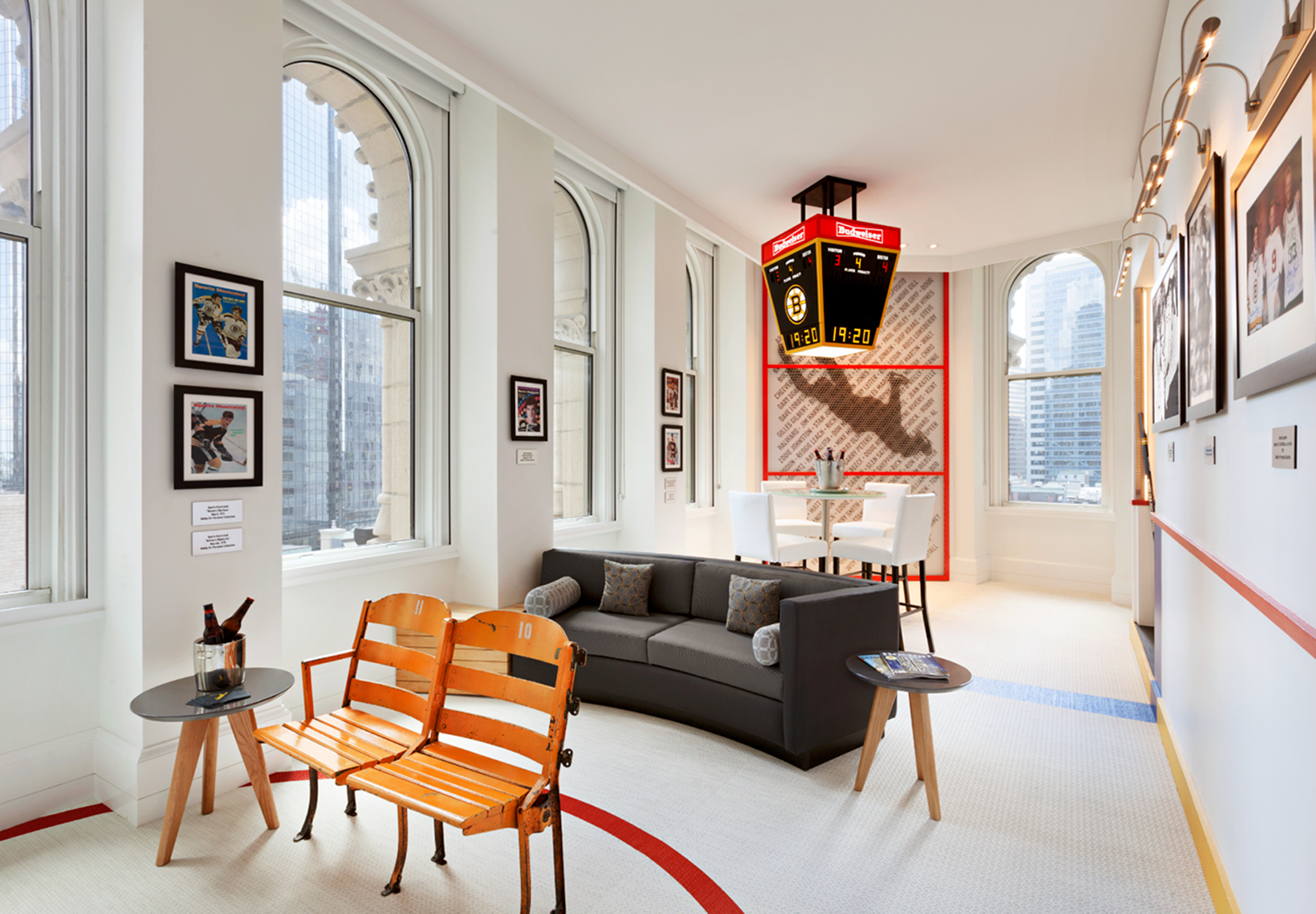 Paging Boston hockey fans. Sea-Dar Construction transformed a hotel suite on the 14th floor of the Ames Boston Hotel into a shrine to Bruins great Bobby Orr. Conceived by architect Bergmeyer Associates, this is the first winter for the custom 570-square-foot space, which allows guests to surround themselves with hockey memorabilia, trophies and images and highlight-reel worthy reproductions.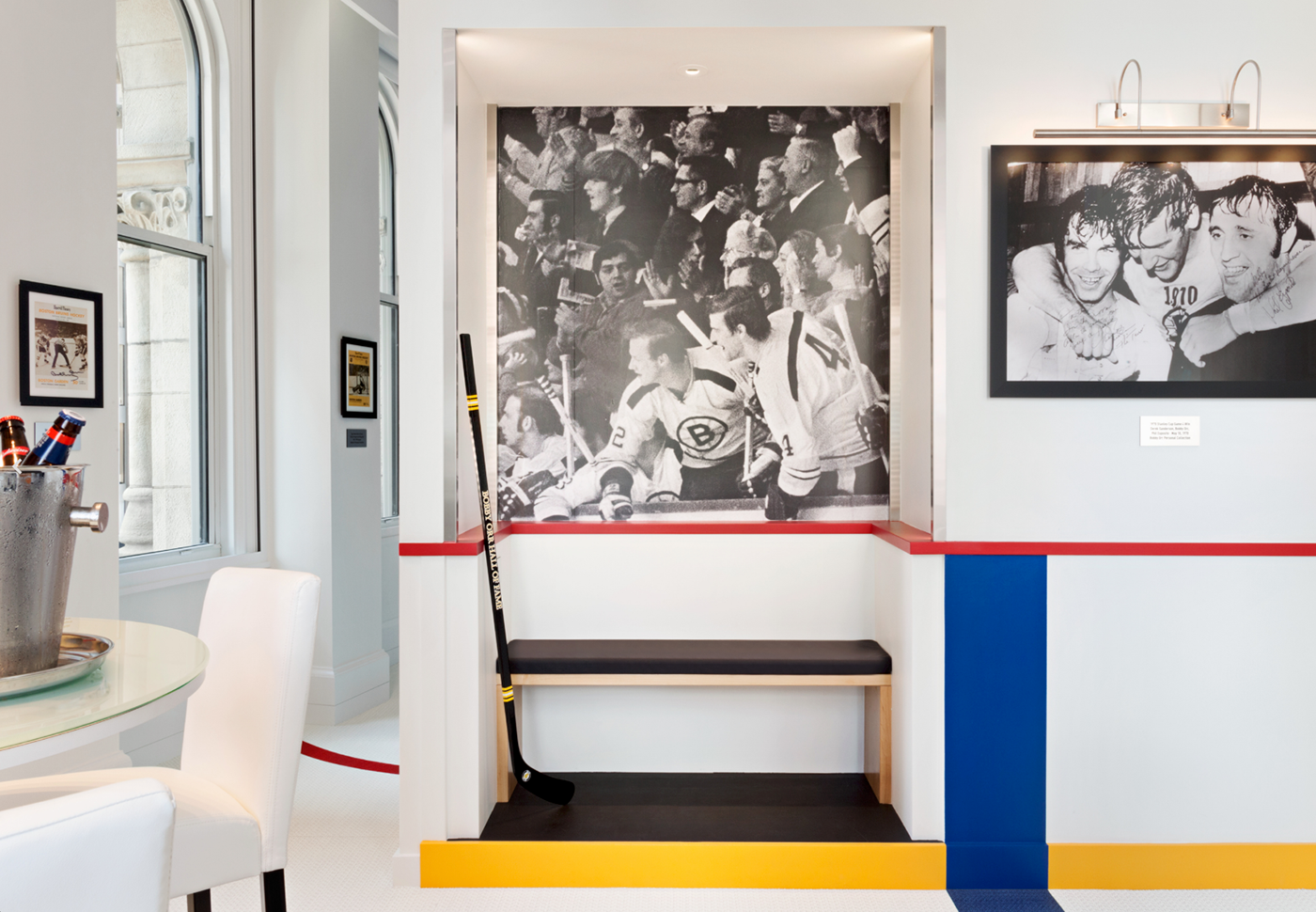 B's buffs enter through a door emblazoned with a 4 to find inspirational quotes by Orr, a skate hologram in a full-length mirror, trophies and photos of Orr in action. Inside, they step on to a custom white floor resembling a rink (complete with face-off circles and a blue line), as well as a replica of a 1970s penalty box and a locker room built by Sea-Dar, and a scoreboard that doubles as a light fixture.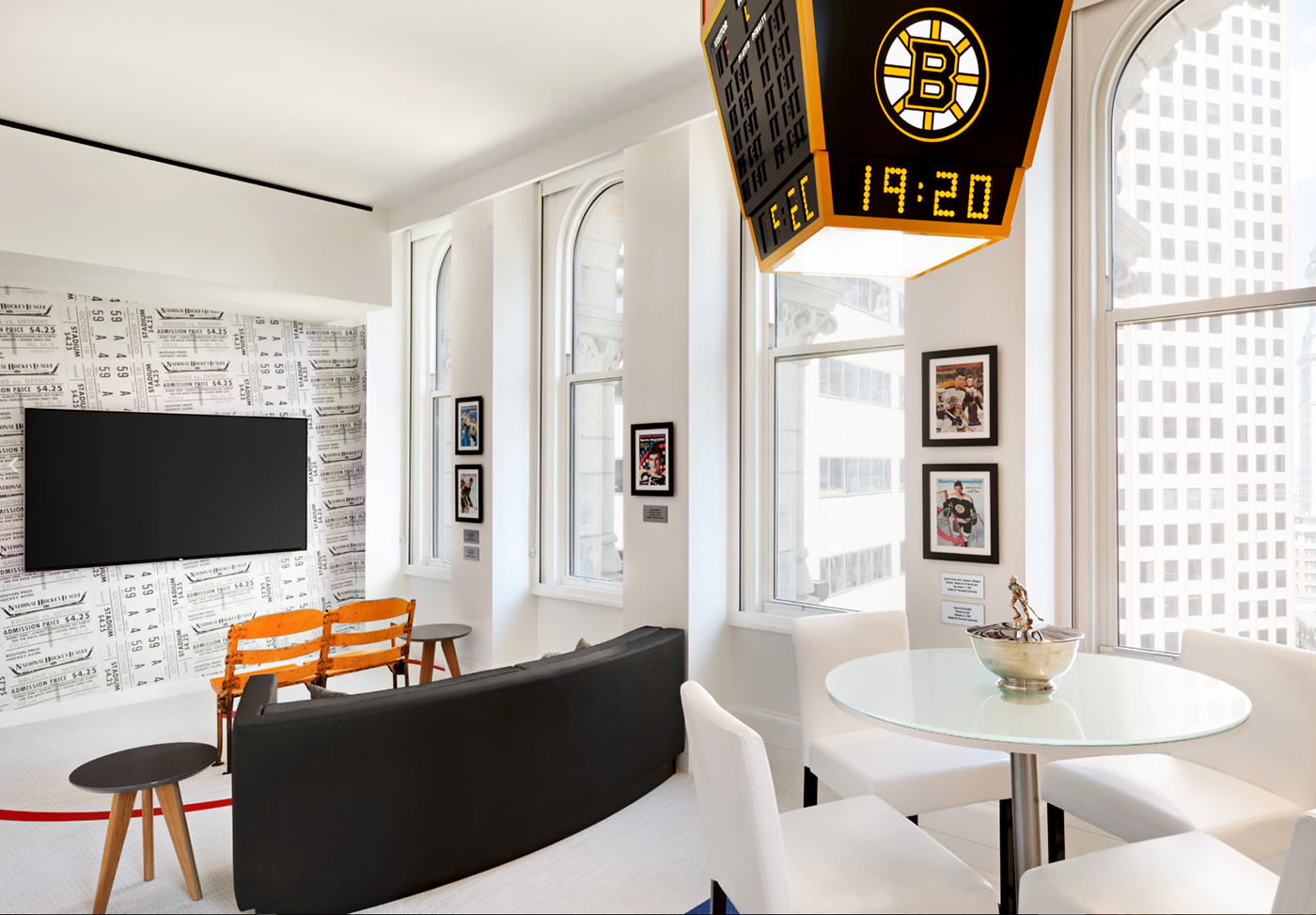 Feature walls include graphics of a ticket from Number Four's first game, as well as a silhouette of Orr flying through the air after scoring the Stanley Cup-clinching goal in 1970.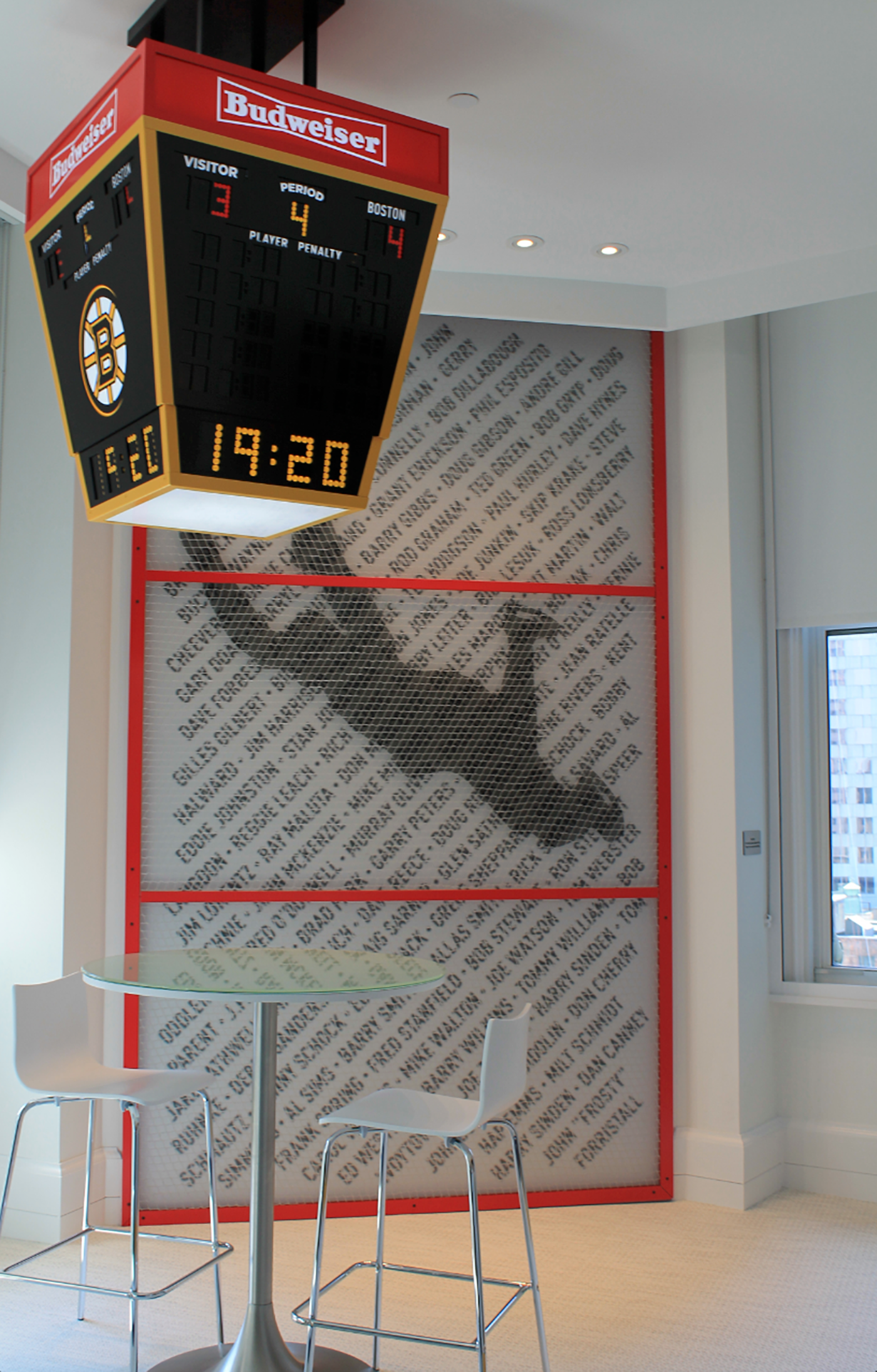 Orr himself, along with the Sports Museum at TD Garden and the Bobby Orr Museum in Parry Sound, Ontario, donated the memorabilia that fills the space, which includes a collection of hockey sticks as well as a retired banner in the bedroom. Rates range from $900-2000, depending on the night, with partial proceeds benefitting The Bobby Orr Hall of Fame in Parry Sound. The Ames Hotel Boston.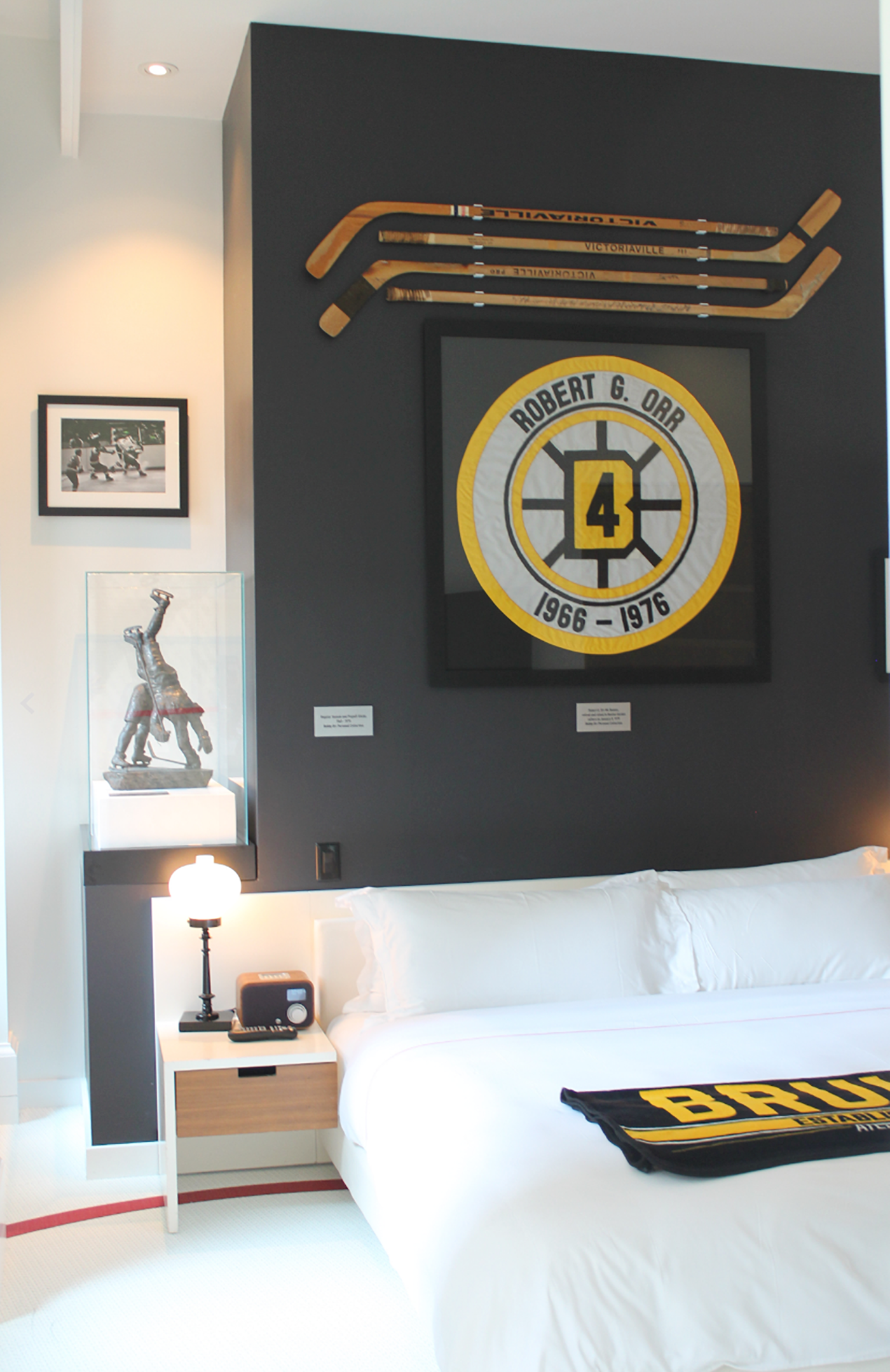 Photos courtesy of Sea-Dar Construction
Bruins' fans can live in this fantasty room by booking the Bobby Orr Suite at the Ames Boston Hotel.