November 1, 2021 | Jaci Conry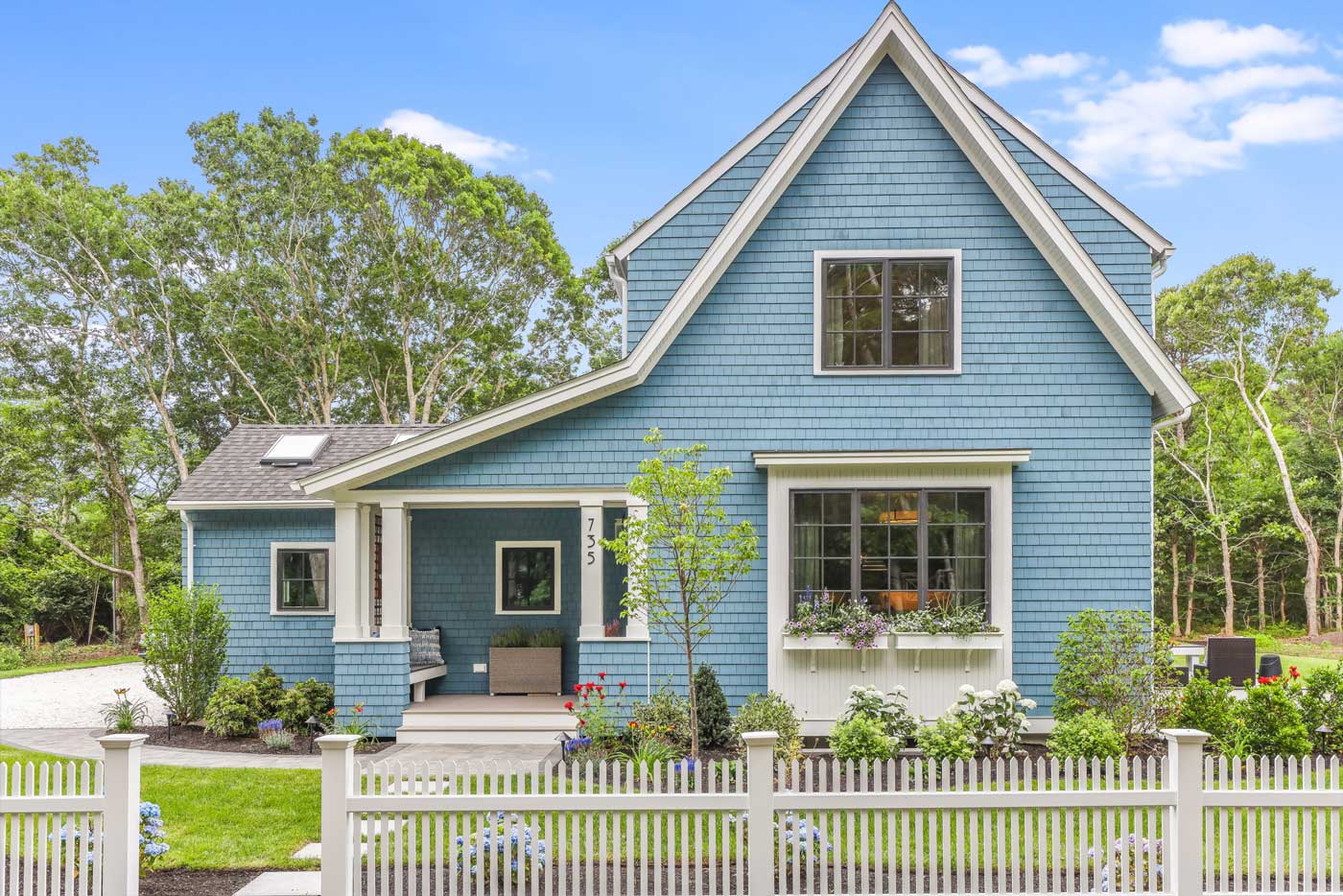 Cape Associates, Inc. earns accolades for some of the firm's new work, including a sustainable home with modern styling.
Recently, Cape Associates Inc. was honored by the Home Builders & Remodelers Association of Cape Cod with a gold BRICC Award for Excellence in Green & Energy Design for a home in Eastham the firm built.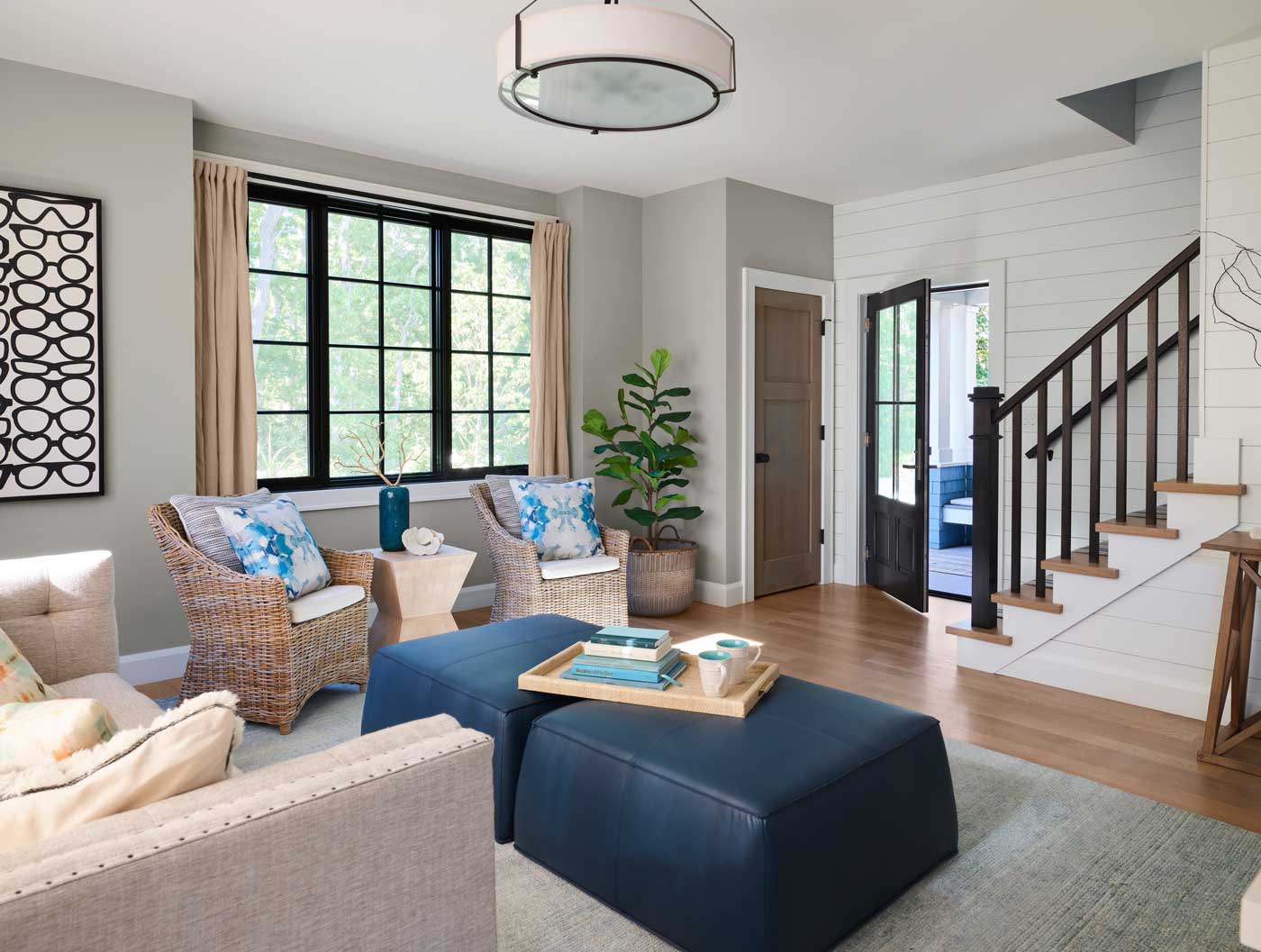 Two major goals were key in the design, construction, and execution of the charming blue house: flexibility and affordability. The design of the structure, which has the look of a steep-roofed cottage, was kept simple and purposeful, allowing for the aggressive six-month building schedule—proof that a modern, green home doesn't have to be complex to be impactful.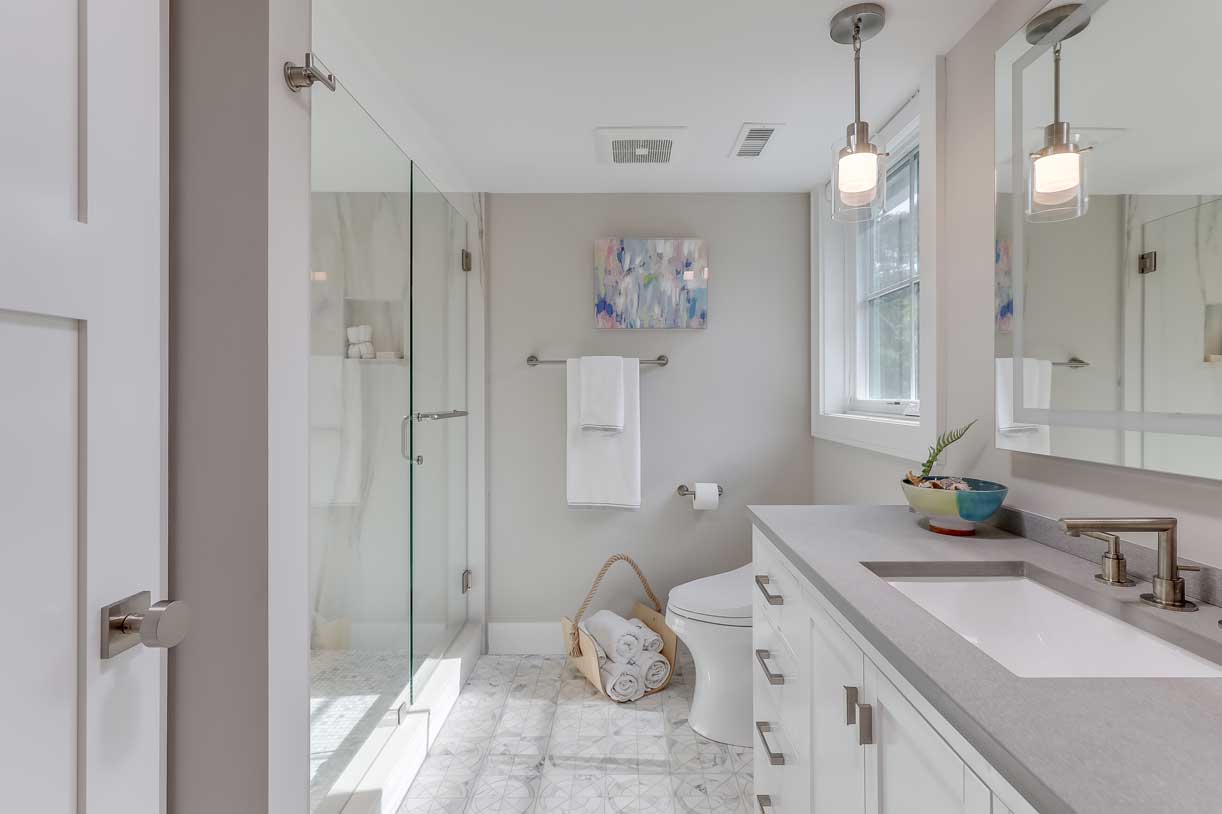 The home includes an accessory dwelling unit that offers flexible add-on living space or a potential rental unit, complete with its own kitchen, living and sleeping areas, and a full bath.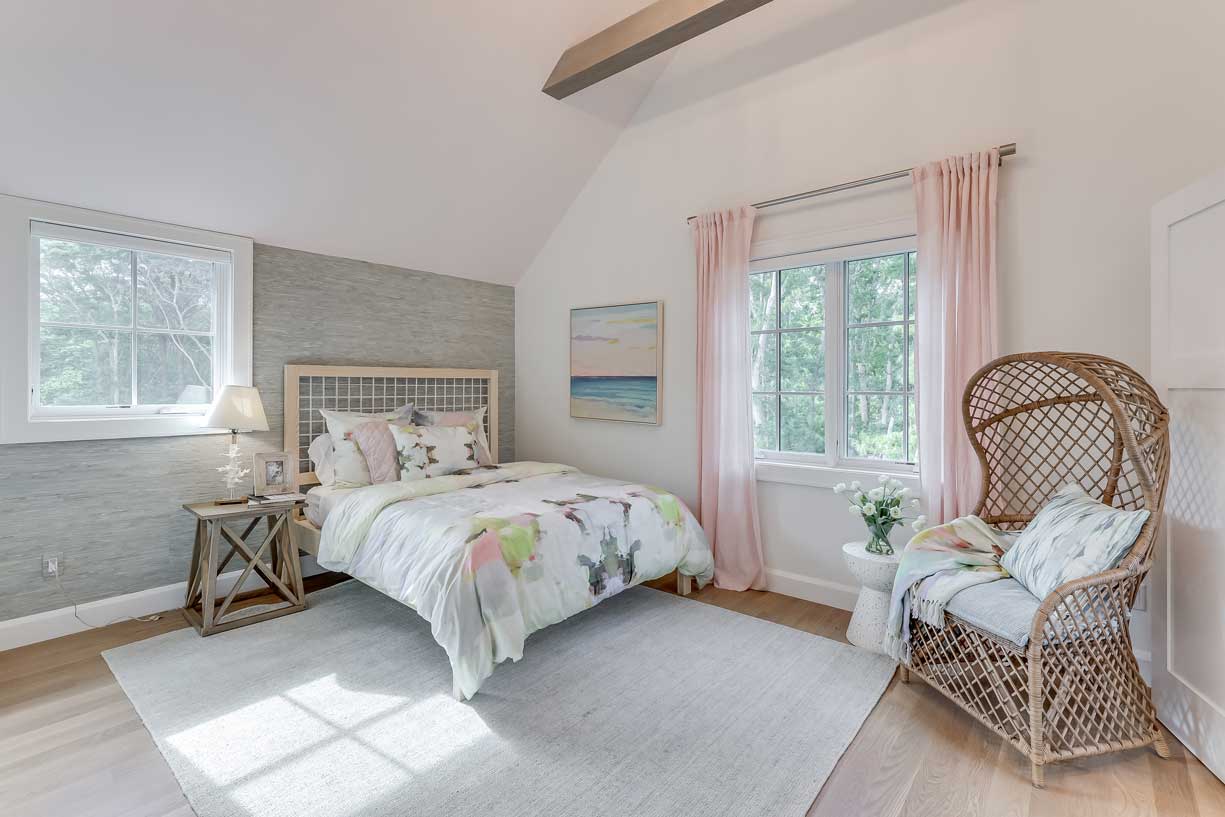 Cape Associates fabricated several custom elements from its wood shop for the home, including a custom-designed a cabinet between the dining and living areas in the main space that performs triple duty: it acts as a partition wall, provides seating for the dining table with a cantilevered bench, and it conceals the TV. The quartzite-top kitchen island separates the work zone from the dining area while also providing space for casual dining.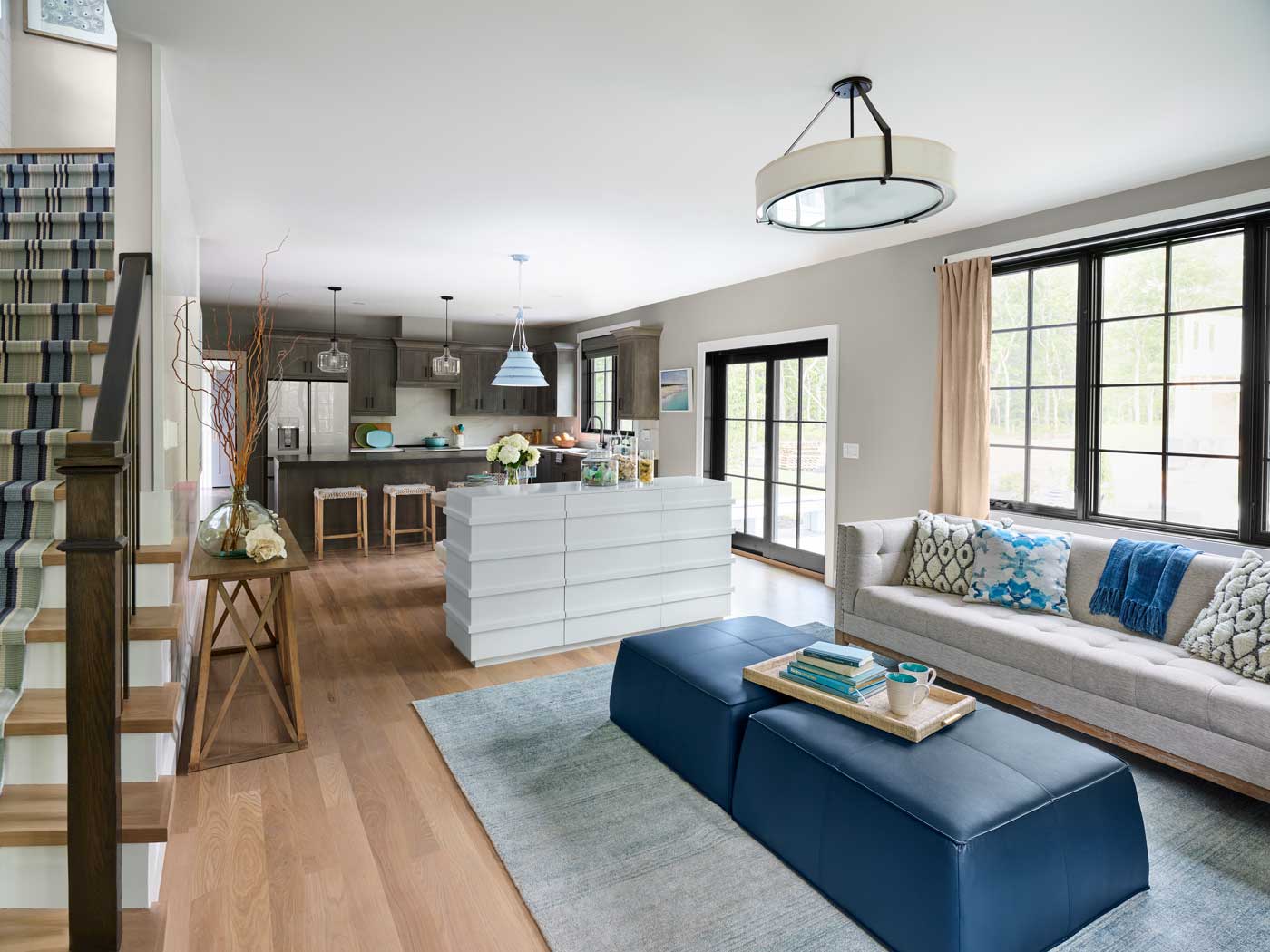 Additional striking features of the home include the reading loft above the upstairs hall with a custom sculptural ladder, a creatively finished basement office brightened with a landscaped egress window well, sun tunnels to maximize natural light throughout, compass rose shingle art above the garage door, and a tricked-out garage illuminated by skylights. No Cape Cod home is complete without a wood-burning fire pit, strategically placed just outside the living area to nearly triple the entertainment space.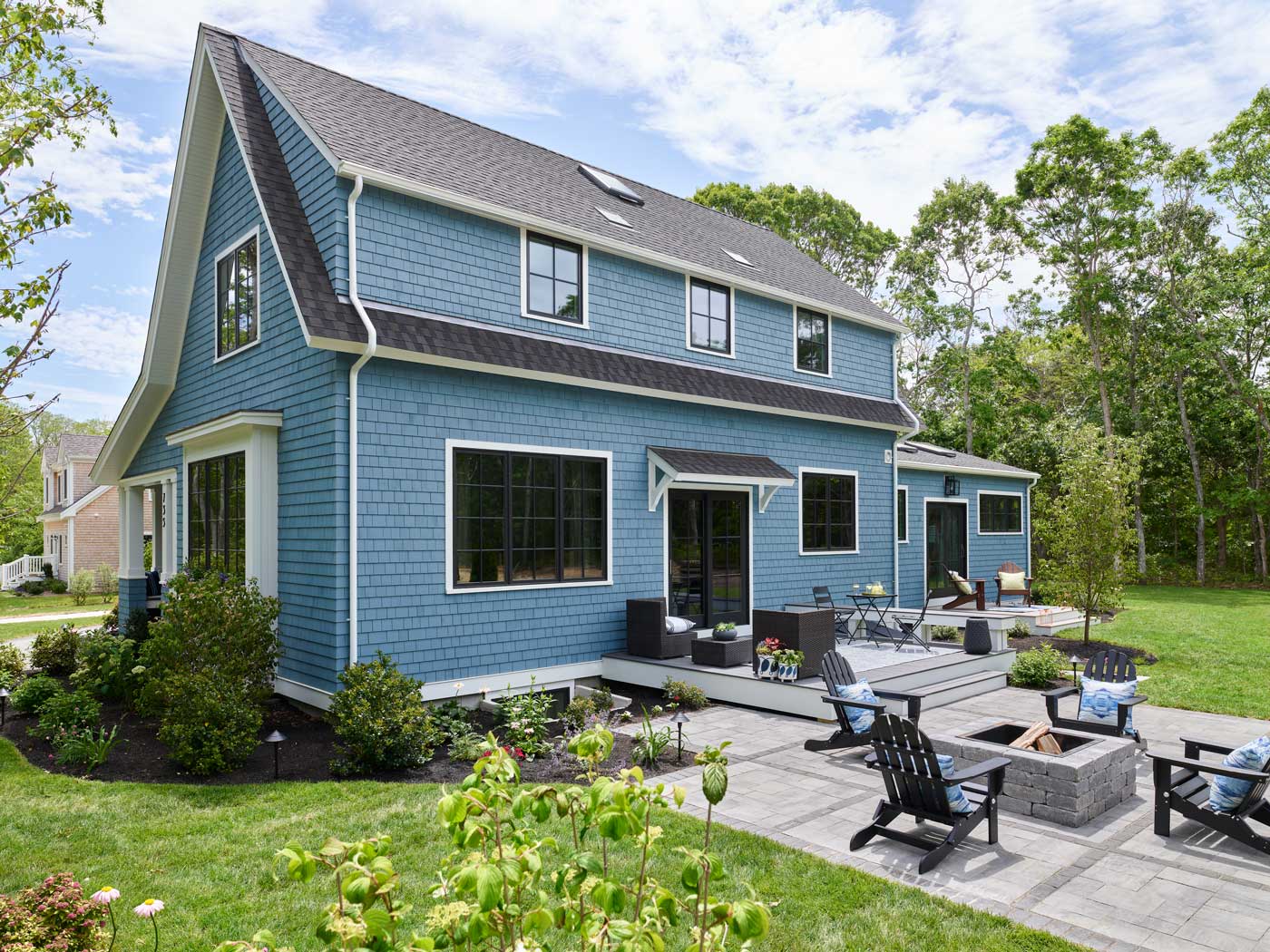 Cape Associates also recently took home three PRISM honors awarded by The Builder's and Remodelers Association of Greater Boston. The team earned a silver for Best Mixed-Use Community Development for its FORWARD At The Rock project; project manager Chris Dio received a silver for Best Project Manager of the Year, and the firm was given the gold for Best Logo of the Year for its 50th anniversary logo.