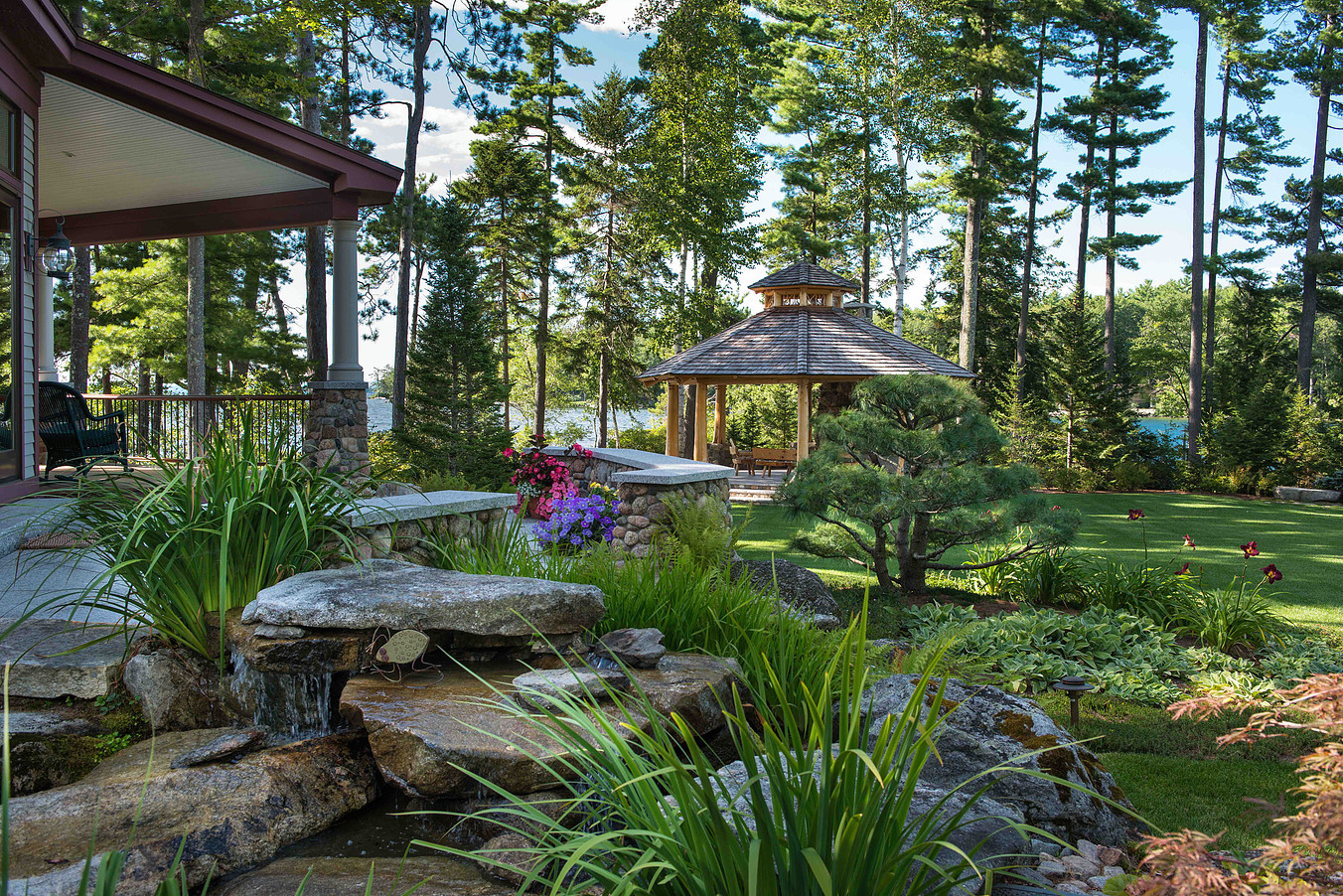 (Landscape Architecture by Pellettieri Associates, Inc.)
Throw the windows open wide: summer is here. With the first 80-degree days already in the rearview, it is time again for sparklers and cicada song and sweet summer nights. Whether you're hosting a sparkling Gatsby-esque garden party or simply lounging by the pool with something refreshing in hand, the best way to experience summer is by enjoying the great outdoors. We've gathered up some of our favorite pieces of outdoor design inspiration to spark your imagination as summer kicks off.
This stunning waterfront estate is the perfect space for summer relaxation: sweeping lakeside views, exquisite all-new hardscaping, and bursts of jewel-toned flowers saturate the landscape with summer lushness. Sunlight streaming through the trees dapples the pavilion, which provides ample shade for enjoying a book, a meal, or just the breeze off the water.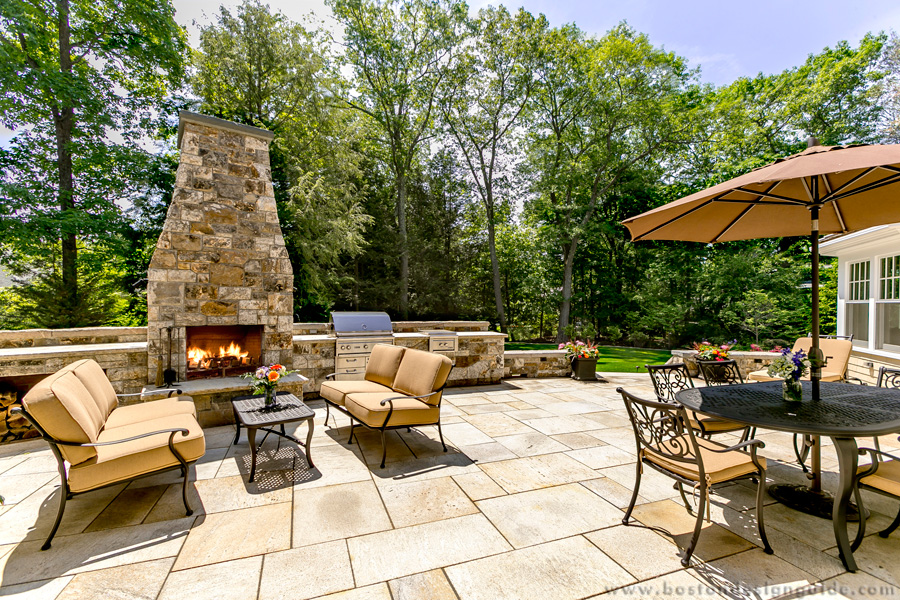 Landscape Architecture by KDTurner Design
A large, curved patio links the two wings of this Wellesley residence for a bright and airy outdoor entertaining space. Landscape Architect Kimberly Turner explains that the fireplace creates a privacy barrier and "helps to separate the space into two: a conversation and lounging area in front of the hearth and a larger dining area outside the great room—two rooms in one."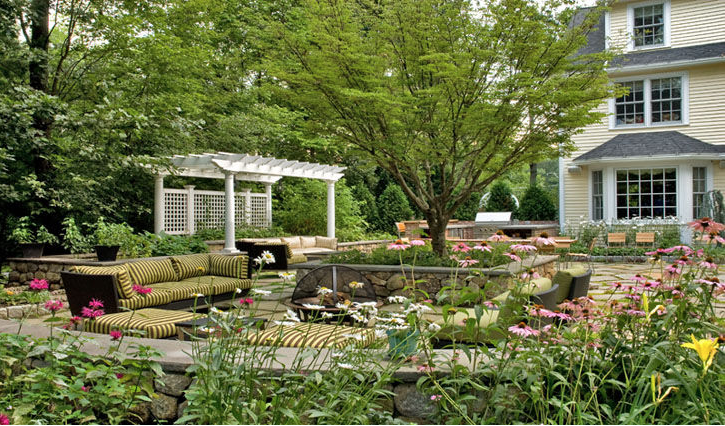 Landscape Architecture by Karen Sebastian, LLC; Photo by Rosemary Fletcher
A centralized seating arrangement makes this patio area ideal for everything from casual drinks under starry midsummer skies to s'mores with the whole family on the 4th of July. Situating a tree at the heart of the space establishes a soft, natural focal point and casts cool shade over the seating area.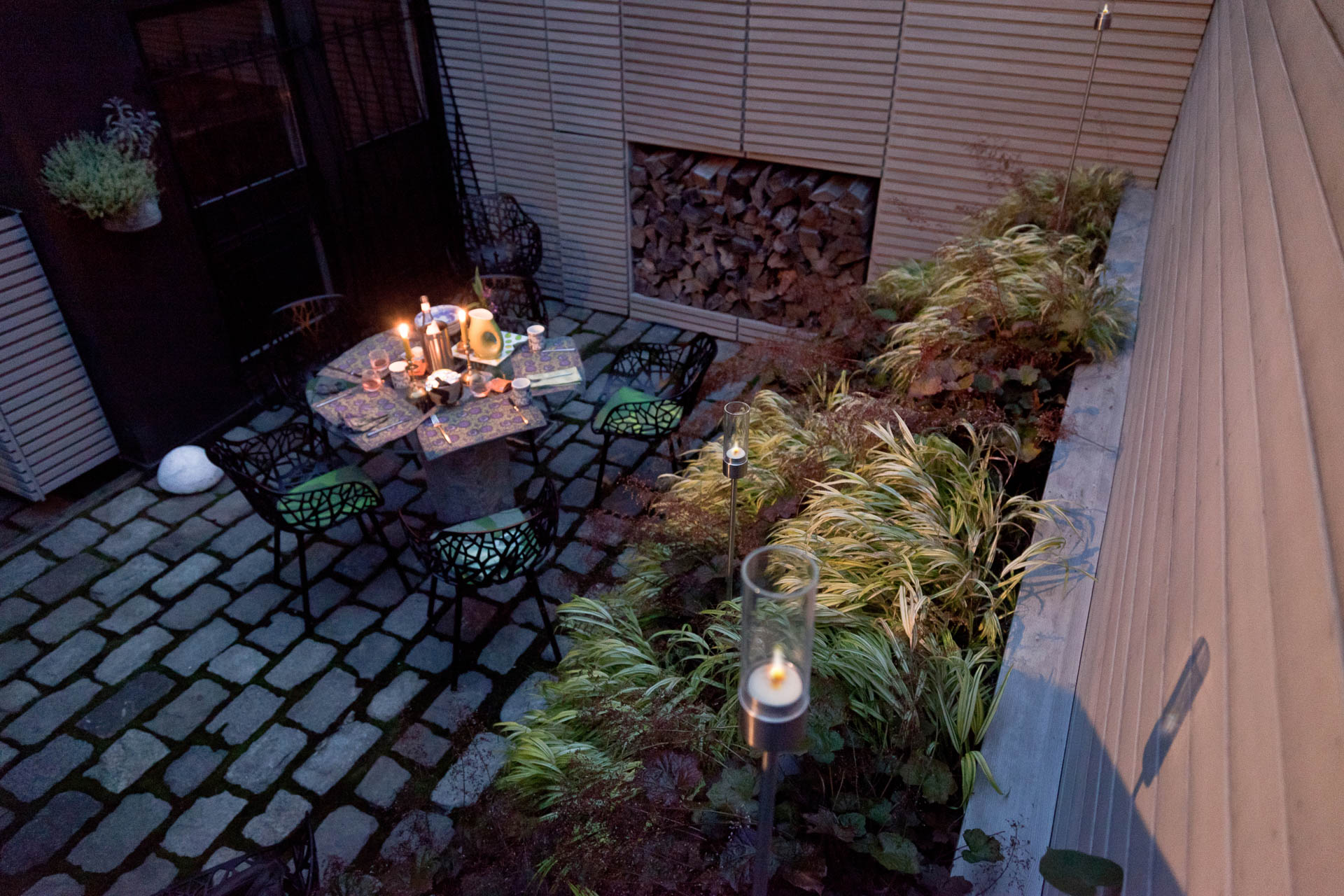 Landscape Architecture by Matthew Cunningham Landscape Design
Nothing says serene summer evening quite like a candlelight dinner on an enclosed patio. This peaceful space uses red cedar screens for privacy and resplendent foliage to create the illusion of a lush canopy in an urban locale.
Landscape Architecture by Sudbury Design Group
A patio designed on multiple levels draws the eye out into this expansive backyard, where luxurious greenery makes for a natural enclosure. Low garden walls lend structure to the meandering space—perfect for breaking a large area into smaller, more intimate vignettes.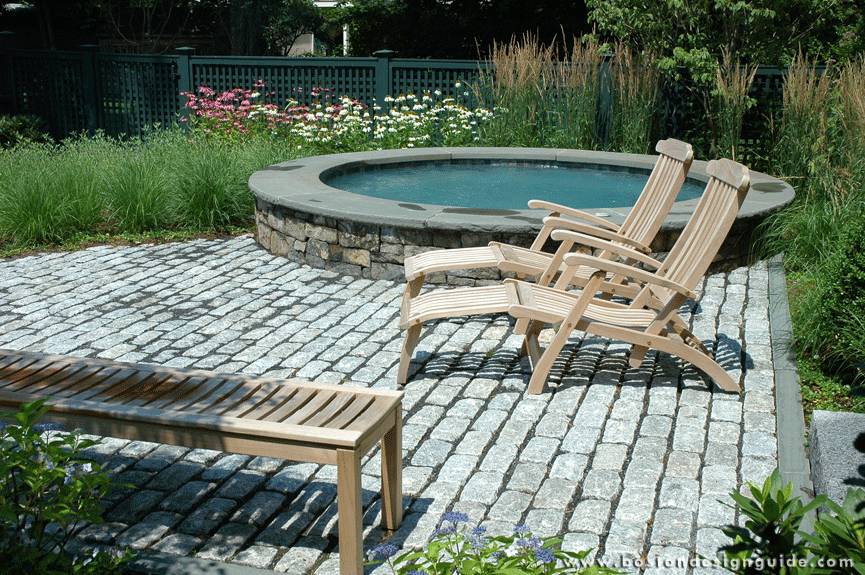 Landscape Architecture by Timothy Lee Landscape Design
A private oasis doesn't need to be a plane ride away. By surrounding this stone spa with natural grasses and coastal plants that act as a subtle barrier, this relaxed corner becomes a cozy escape from the main entertaining space just beyond.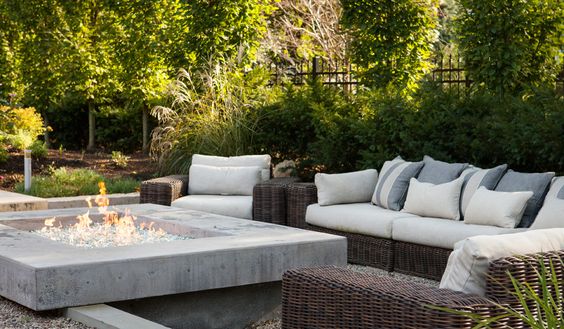 Landscape Architecture by Gregory Lombardi Design
Fire up your outdoor entertainment space with a central fire feature that will serve double duty as a focal point and a source of warmth when the sun goes down. This square fire pit's clean lines and elegant use of concrete present an understated but polished effect. Introducing such a dynamic element is a simple way to add ambiance to any patio and create a natural gathering place for late night drinks and conversation.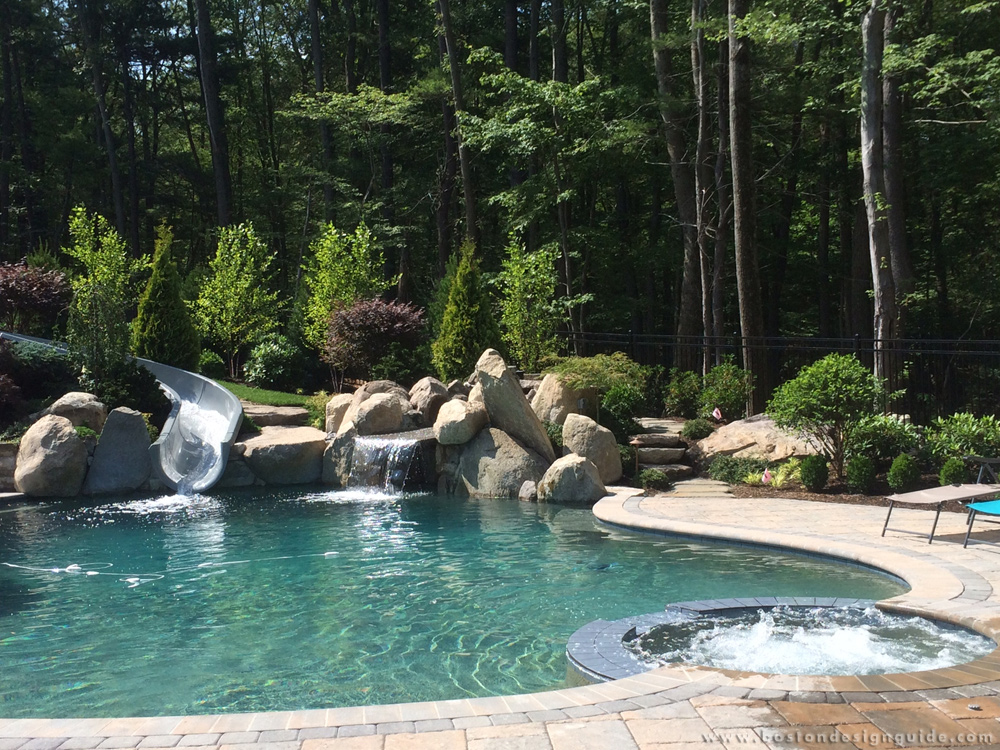 Landscape Architecture by Dana Schock and Associates
A fantastic swimming area is the last word in creating an incredible outdoor living space. Clever use of stone and freeform curved edges help the pool meld seamlessly into the environment—even a waterslide doesn't seem out of place when tucked among boulders and luxurious greenery.

Landscape Architecture by Dan K. Gordon Landscape Architects
The allure of water features extends beyond pools: fountains introduce elegance, dynamic movement, and ambient sound that elevate any outdoor living space. The music of the water entices, the natural beauty creates a meditative atmosphere, the sparkling drops catch the light as they cascade down. The effect? Mesmerizing, graceful, enchanted.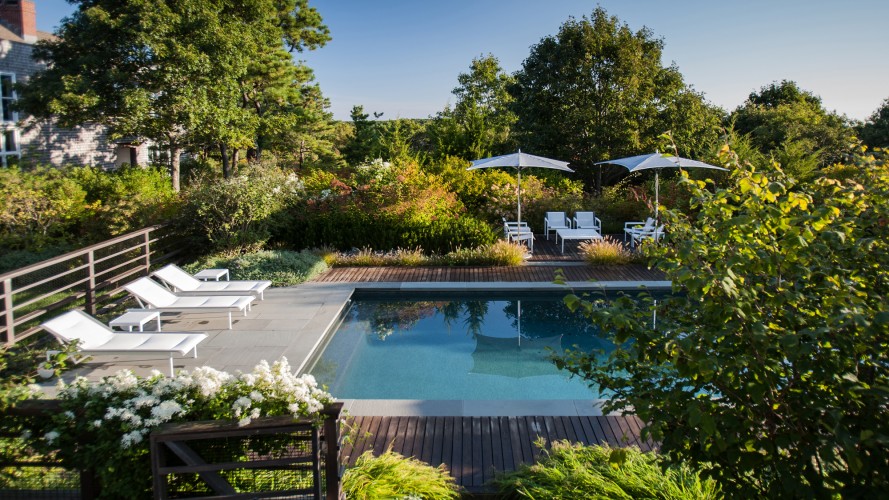 Landscape Architecture by Leblanc Jones Lanscape Architects
Above all else, fantastic landscape design is about working with and highlighting the existing environment to create an end product greater than the sum of its parts. Neutral tones allow the flora and fauna to be the star of this pool deck, where expertly coordinated plantings complement and enhance the natural landscape.