April 21, 2020 | Sandy Giardi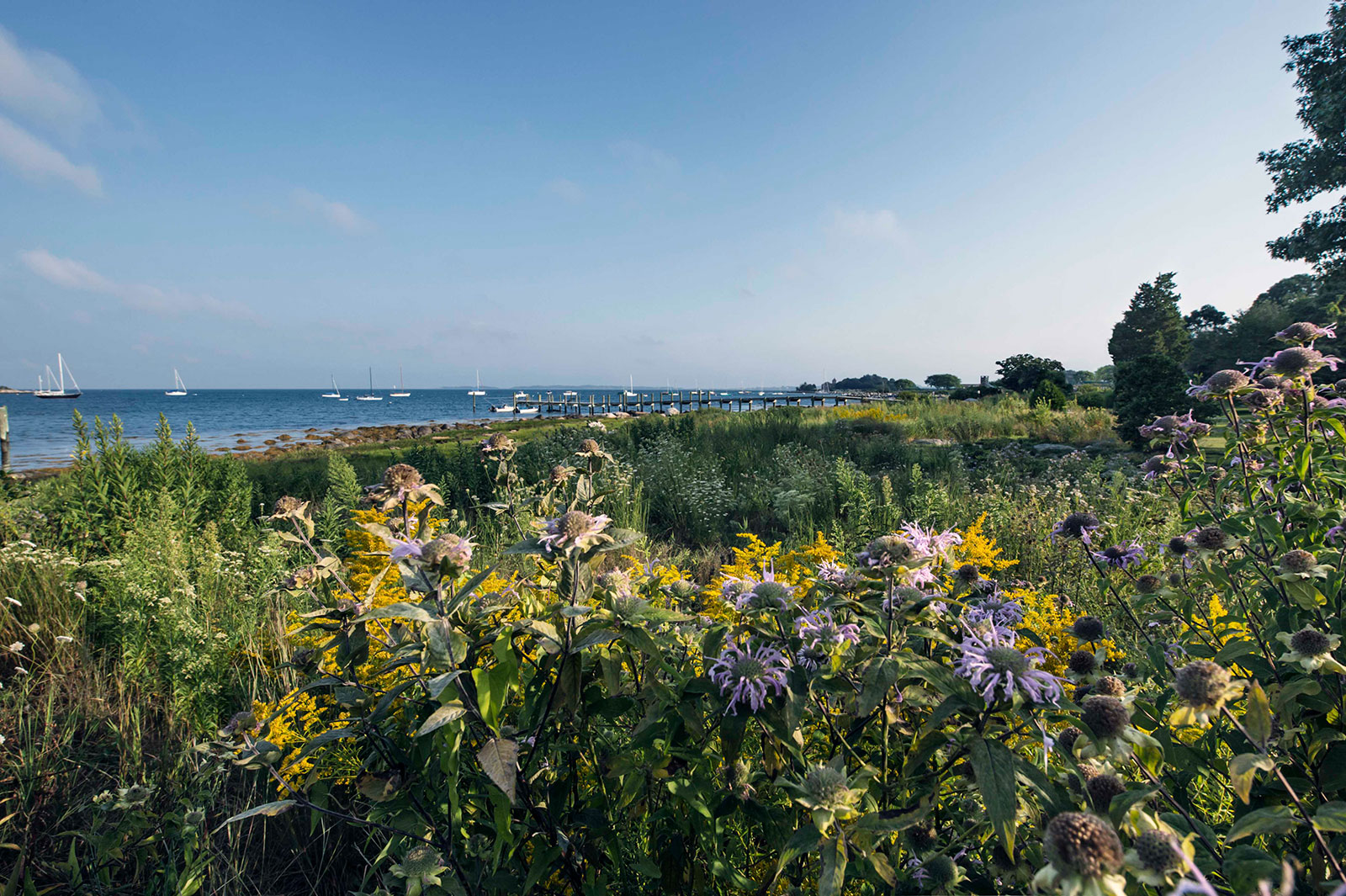 Though a glorious meadow on the sound in Stonington, Connecticut, looks the way nature intended, the hand of landscape contractors Landscape Creations is undeniably present. When a client sought to expand and rehab the reedy, colorless coastline that stood between their property and the water, they envisioned a minimalist, native-looking landscape that could serve as a border between the lawn and the home. The terrain would be a pollinator's playground and promote a healthy ecosystem, with its success measured by how seamlessly the new elements could be stitched into the existing meadow.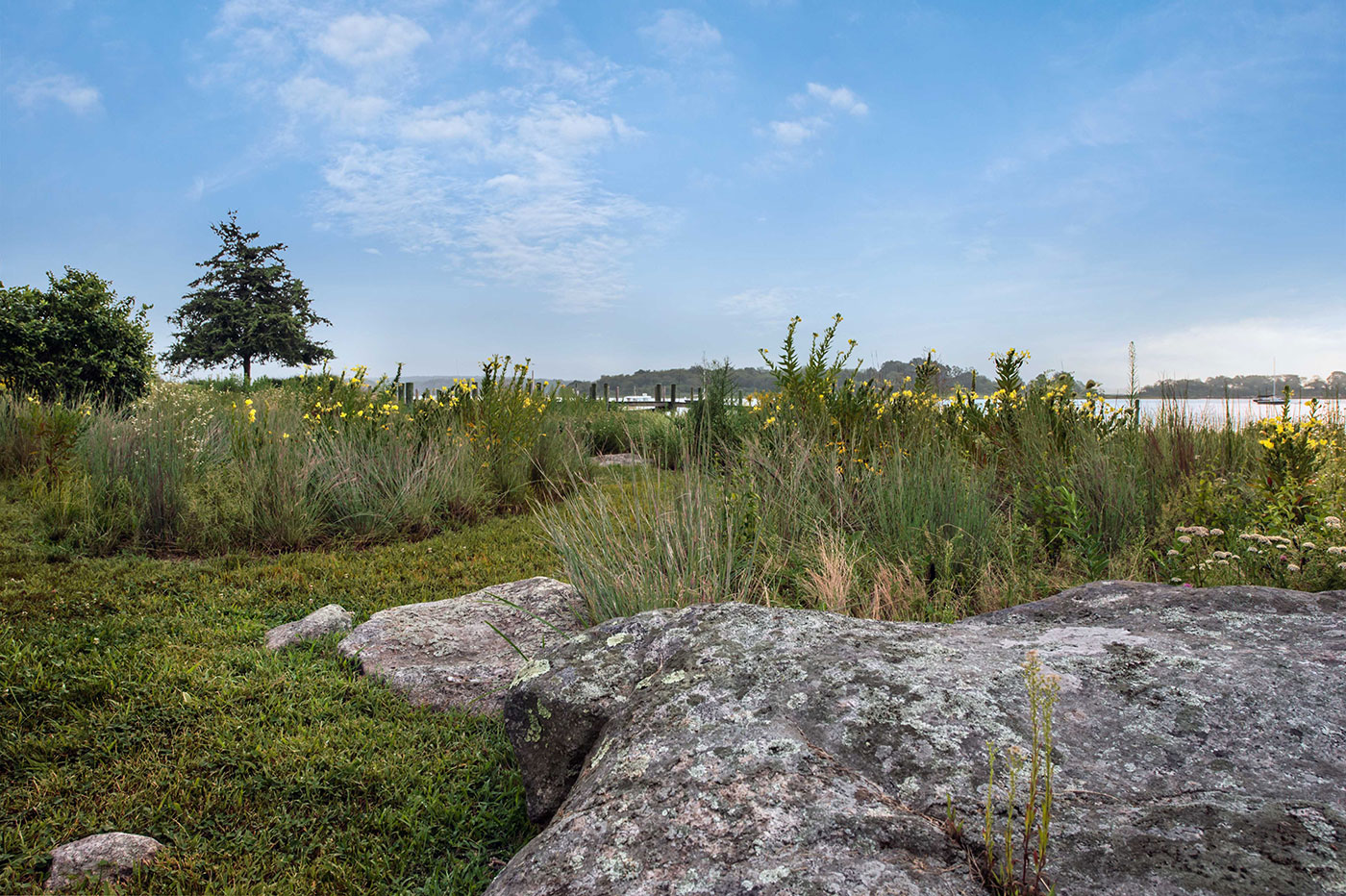 Though the vista comes off as effortless, its completion required significant work. The plentiful stones that dotted the site couldn't be disturbed or marred by machinery, so seeding the grassy passages and beds called for "light touch hand work," offers the firm. Also, as landscape architect Anne Penniman of Anne Penniman Associates specified plants that abound in native landscapes but are hard to find in commercial nurseries, specialists were brought in to collect and cultivate seeds from the existing meadow well in advance of the planting stage.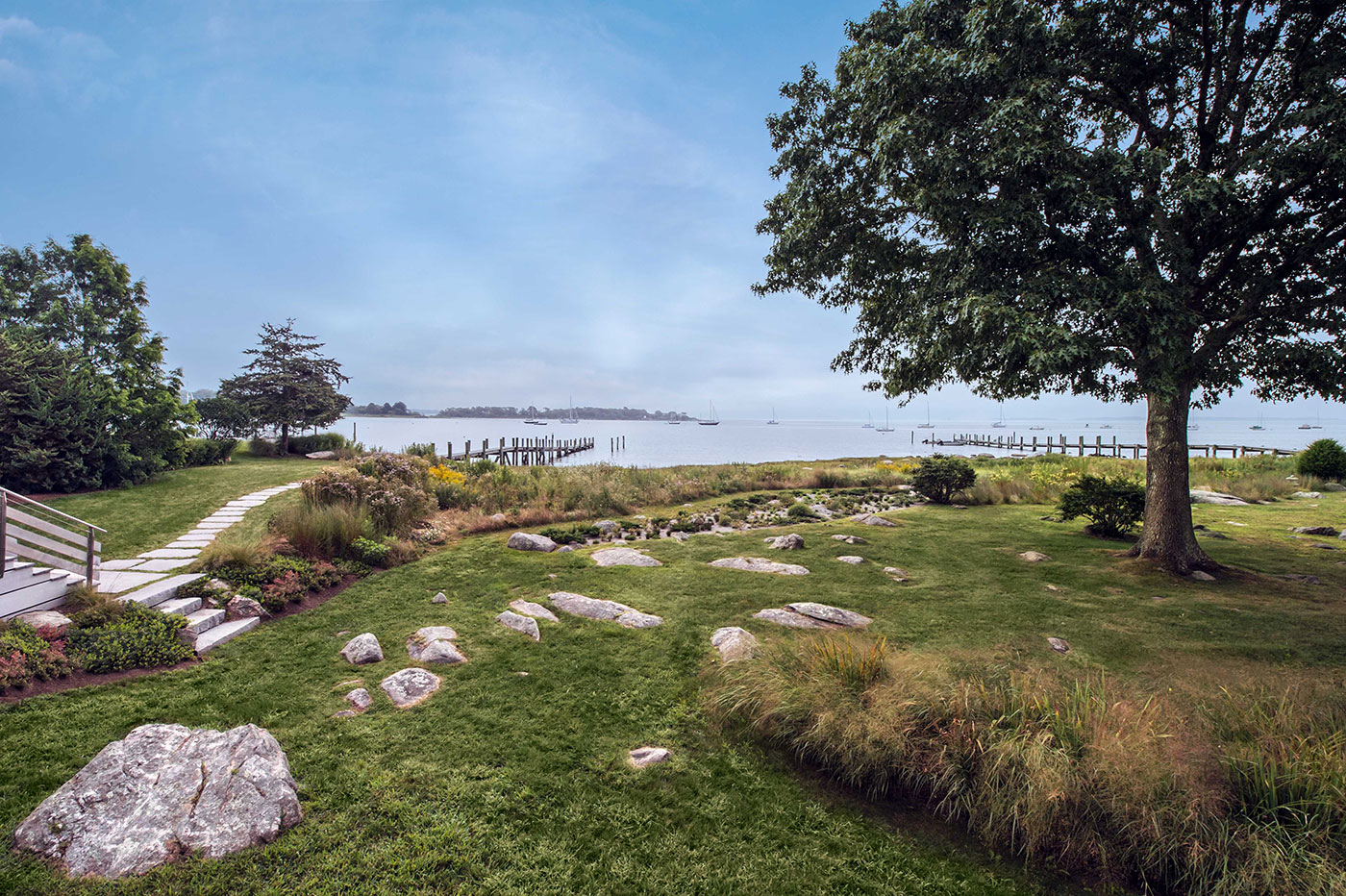 Once installed, Landscape Creations wouldn't fully subject the meadow to Mother Nature's whim. For several seasons they monitored the meadow with patience and persistence, coaxing the desired sprouts while keeping the weeds at bay. 
For more information, visit LandscapeCreationsRI.com.
Photography ©Heather Conley Photography