December 4, 2020 | Andrea Mingels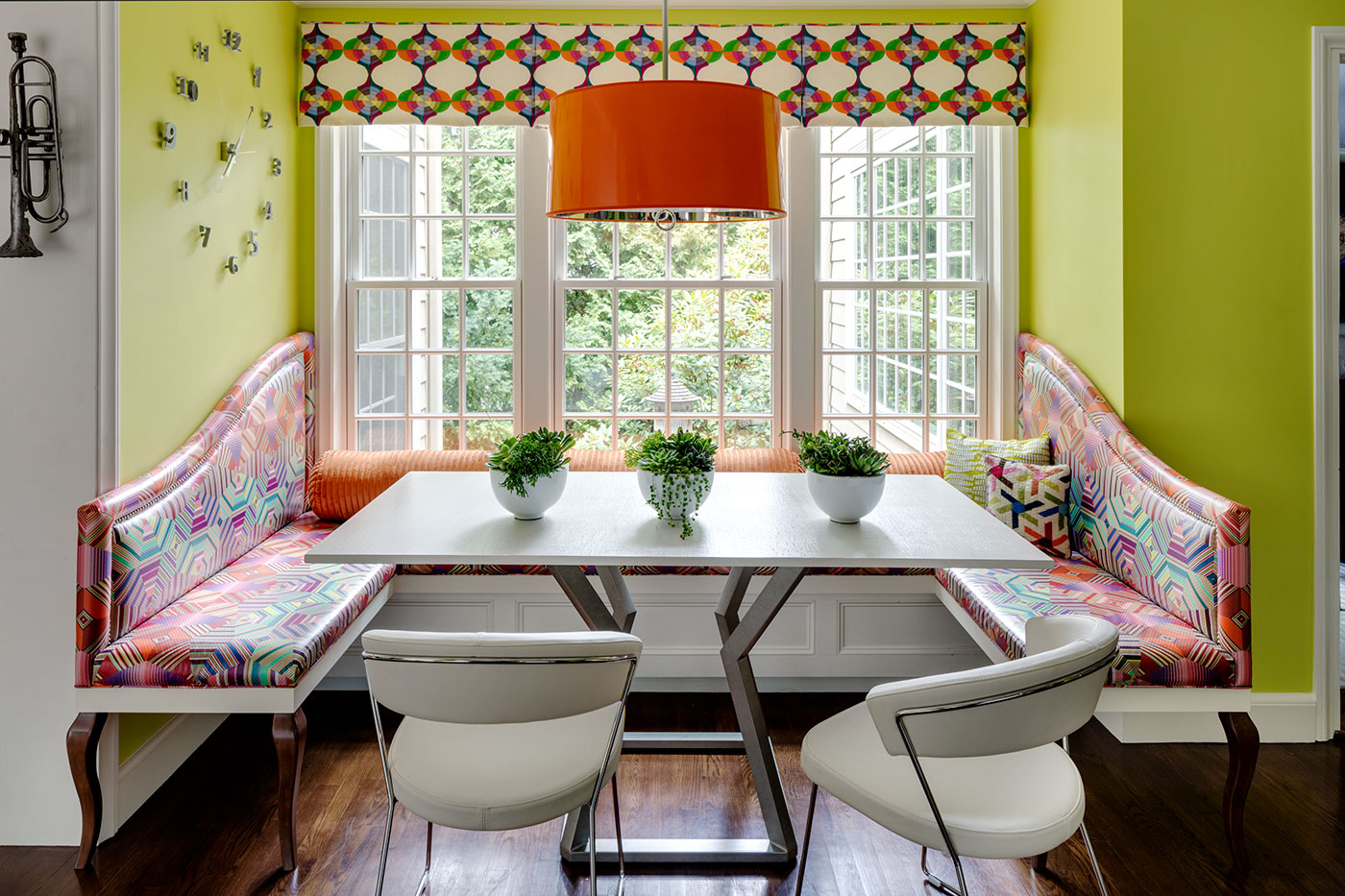 Heather Vaughan Interior Design's ability to envision and craft one-of-a-kind pieces is bespoke design. Principal Heather Vaughan works synergistically to create detailed design solutions that involve the custom creation of fabric, furniture or built-ins using finishes or colors that are suited to the client's home. Vaughan creates personalized pieces that are current, unique and timeless. She explains, "We are always looking for the new, now, next."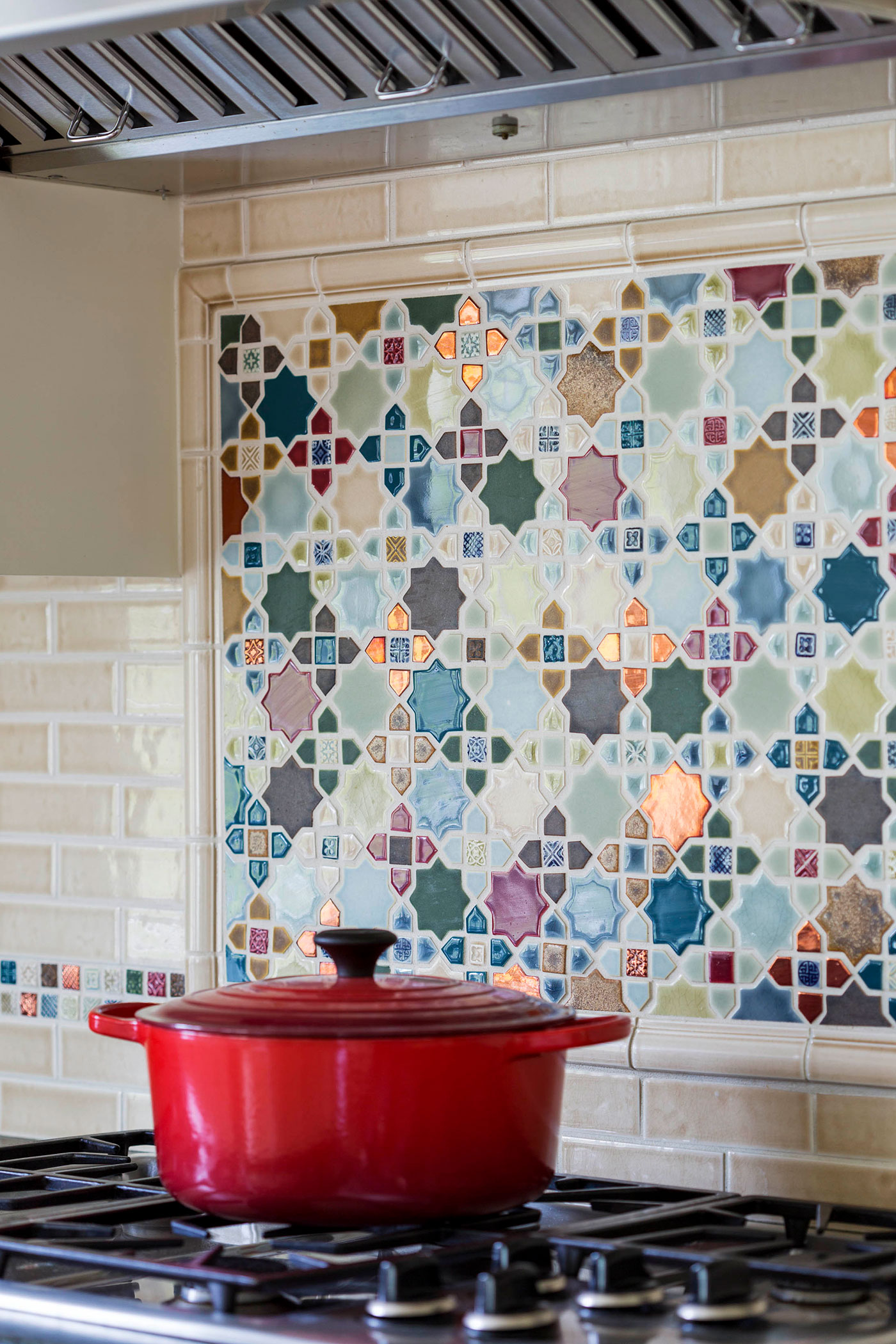 Vaughan can transform the most mundane item into something extraordinary. In a previously white kitchen, she designed a colorful backsplash made of hand glazed Moroccan tiles. Vaughan incorporated 16 shades found within the client's house to create a beautifully bold and visually interesting result.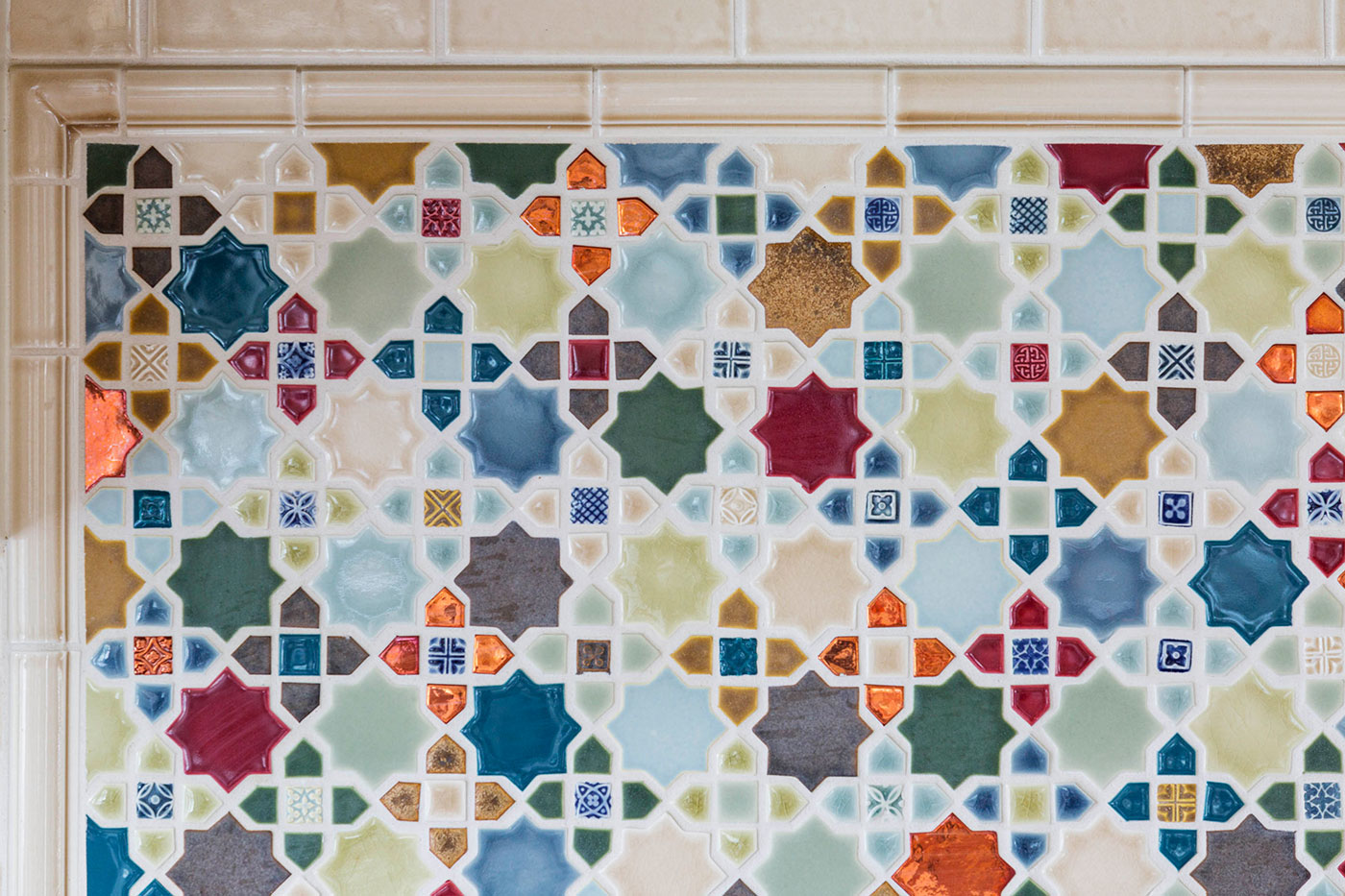 When designing a kitchen banquette, Vaughan mixed the traditional C-shape with a contemporary Missoni fabric and offset the assertive design with a soft, custom, linen wrapped table. "Interior design is all a balancing act," she explains, referencing the vibrant seating area.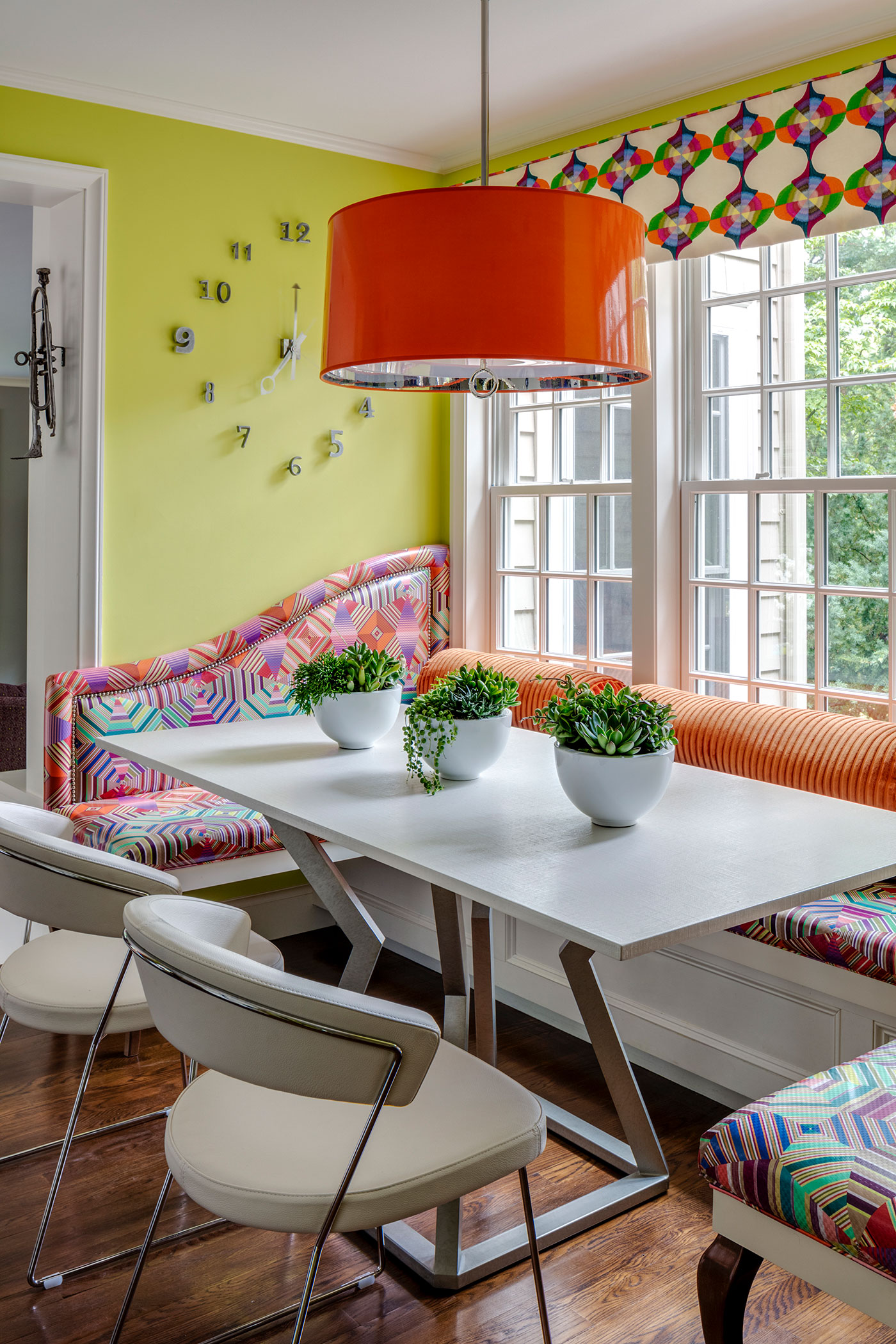 Vaughan teamed up with a thirteen-year-old client to co-create a fresh and fabulous bedroom. For this personal retreat, Vaughan designed a versatile, headlining piece that will mature with her client: an upholstered bed frame wrapped in a pearlized vinyl and detailed with an aged Ann Sacks mirror. By simply exchanging the comforter or throw pillows, the bed can instantly transform from that of a teenager to an adult's.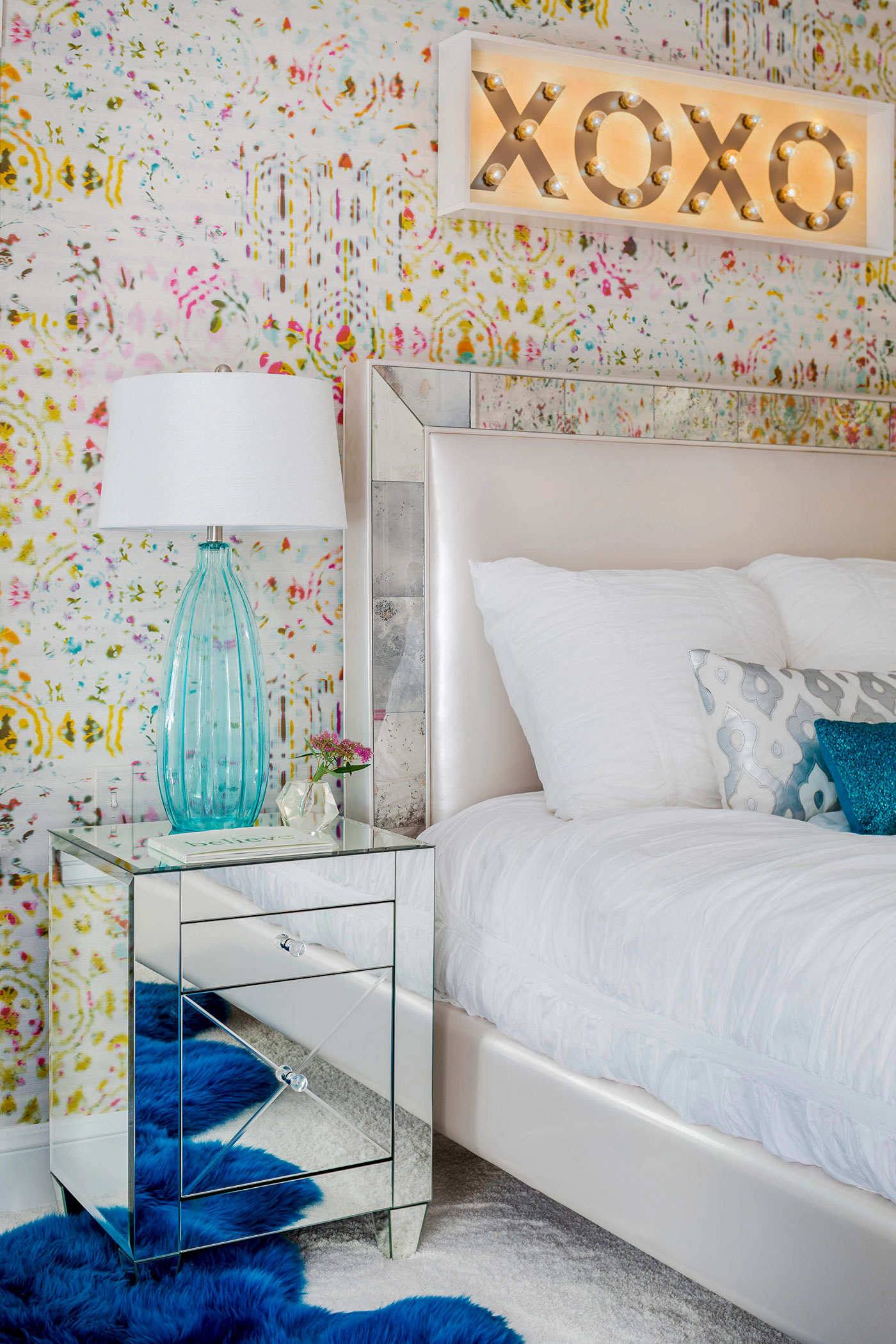 The true magic of a collaboration sparks when trust is formed between the designer and client. Says Vaughan, "When you have the client's best interest at heart, and they know that, beautiful things happen."