February 11, 2020 | Andrea Mingels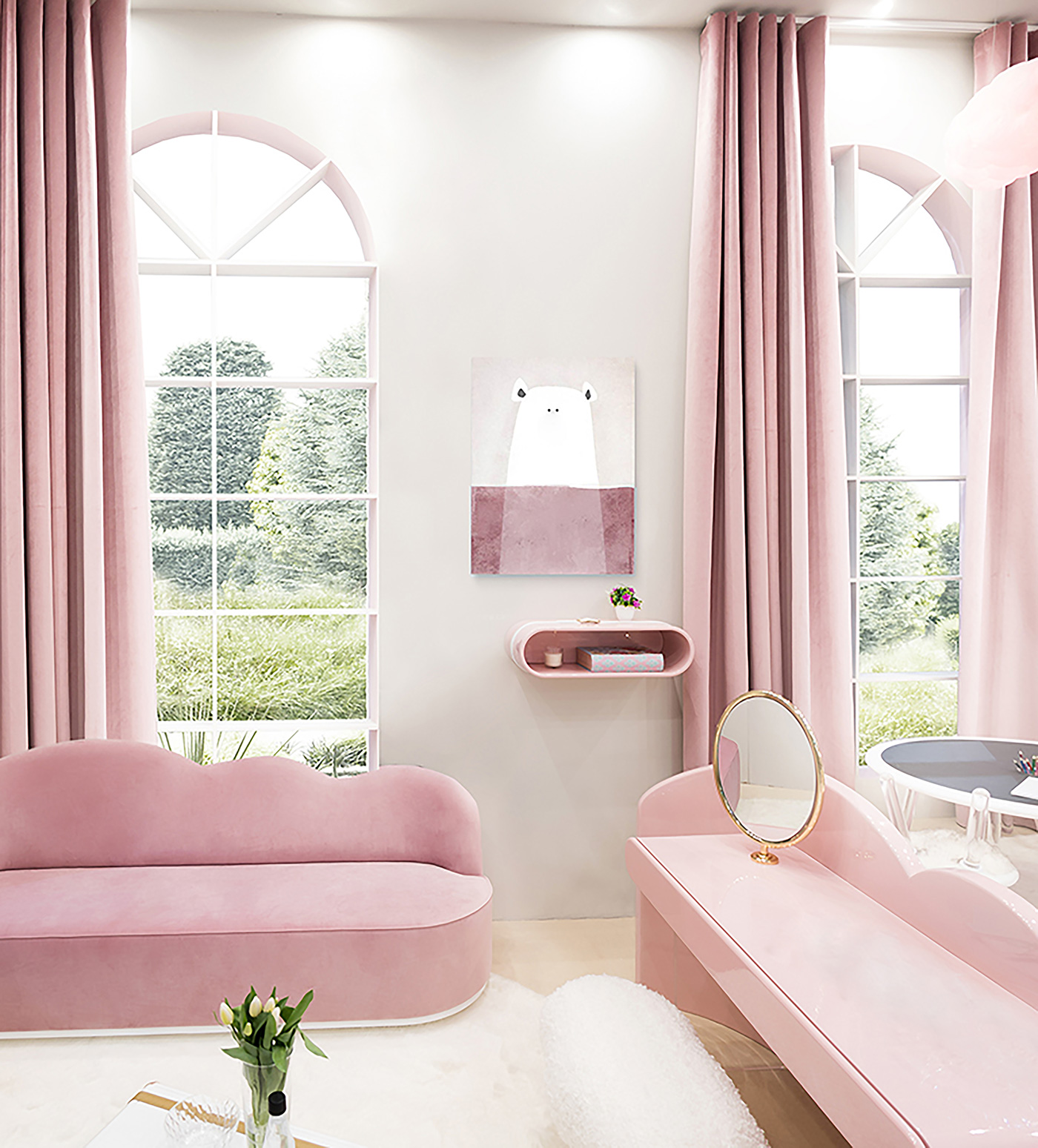 This Valentine's Day, devote your love and attention to the one place that fills you with joy and comfort like no other: the home! Who says you need a human to spoil on this holiday? Instead, shower your space with the staples of Valentine's Day: chocolates, flowers and conversation hearts.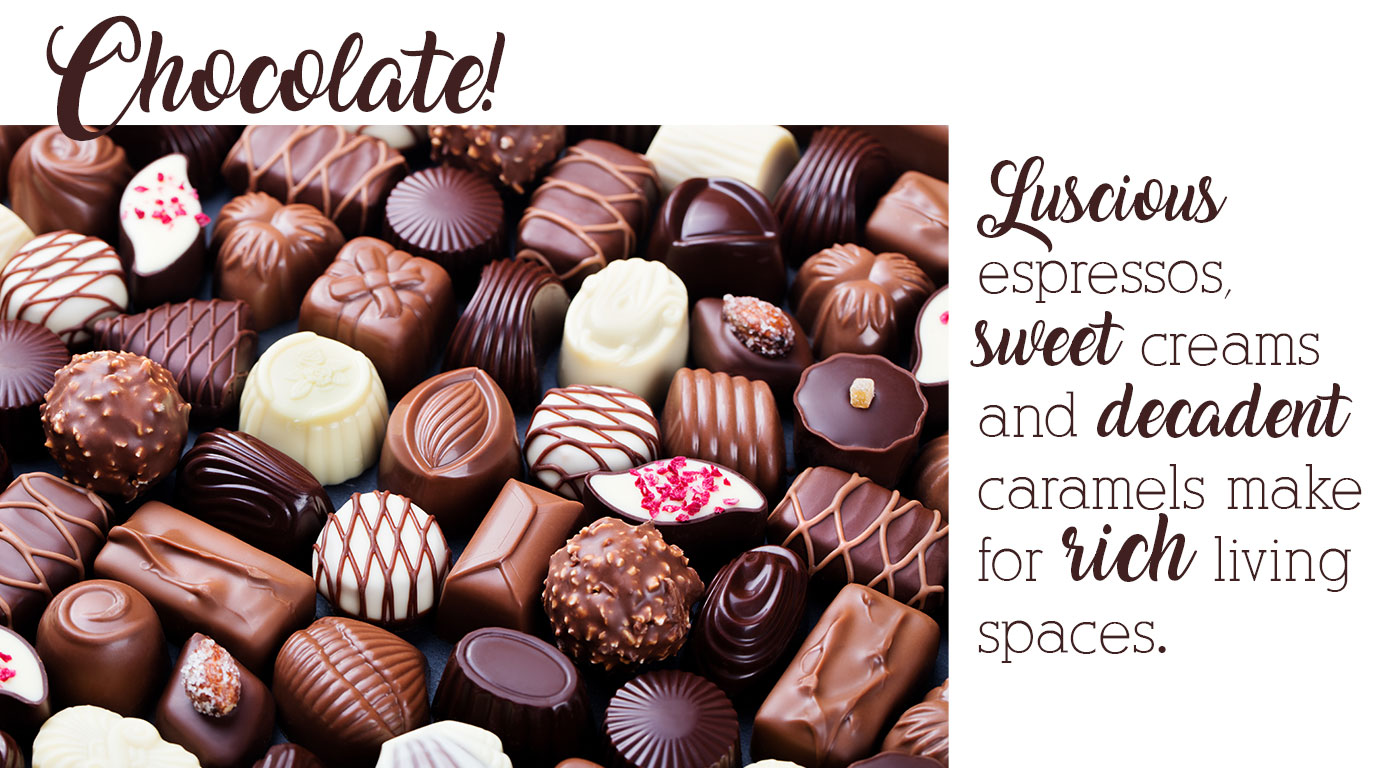 Who doesn't love chocolate? Treat your home to chocolates of all shades this Valentine's Day. From dark mocha to warm caramel, there is a delectable shade (or two or three) for every home.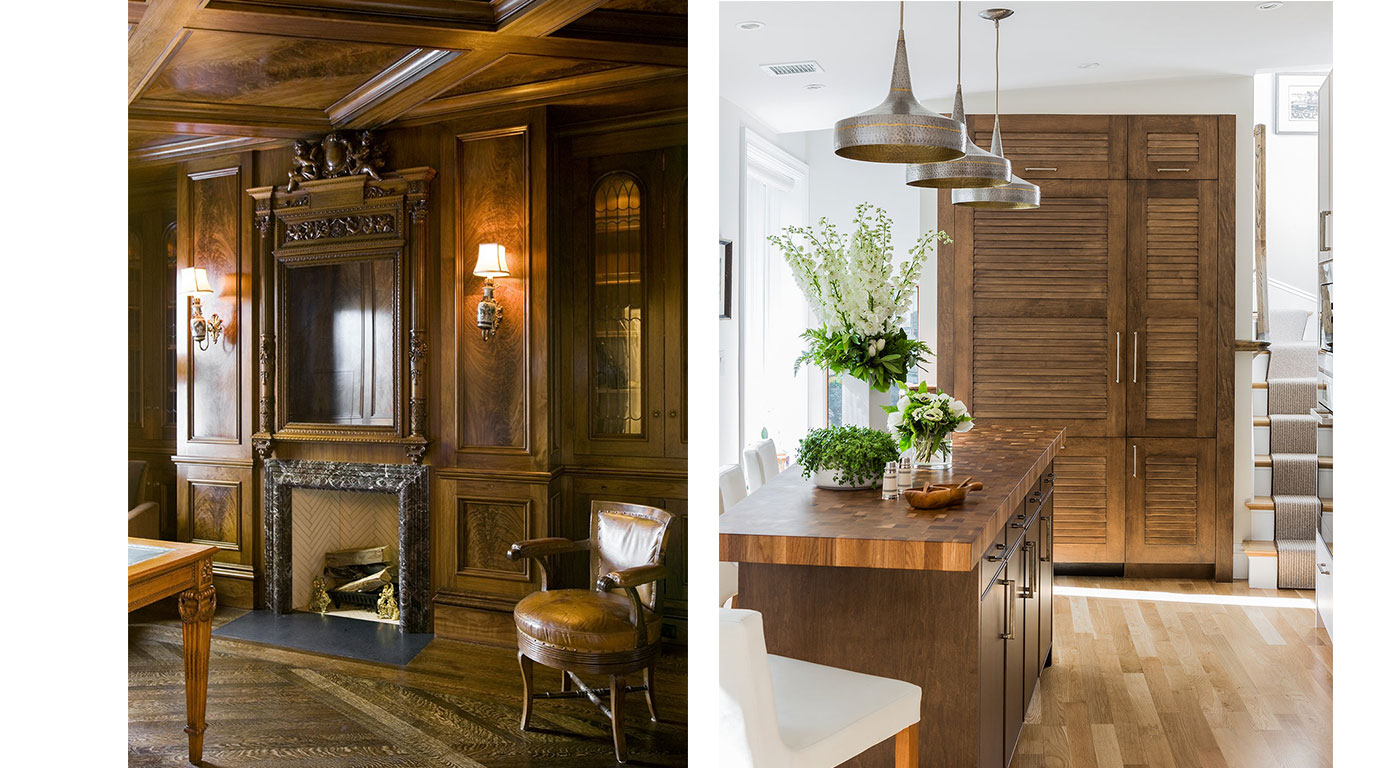 Left: The walnut library of a Victorian renovation by S+H Construction; architecture by Prellwit-Chillinski; design by Potter+Hattaway; right: kitchen design and styling: Venegas and Company; photography: Michael J. Lee Photography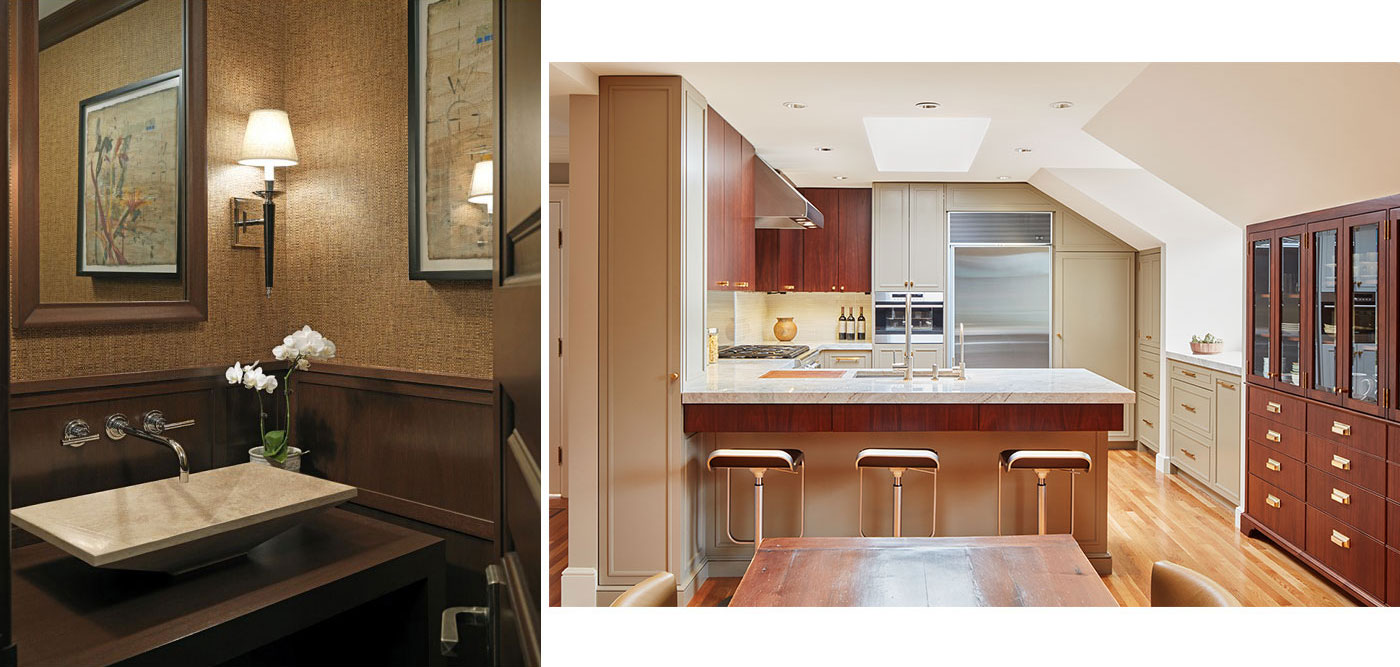 Left: Chocolate brown powder room by Kistler & Knapp Builders, architecture by Battle Associates Architects, photo by Richard Mandelkorn; right: rich cabinetry in an assortment of tones in a kitchen designed by Catherine Truman Architects, photo by Jane Messinger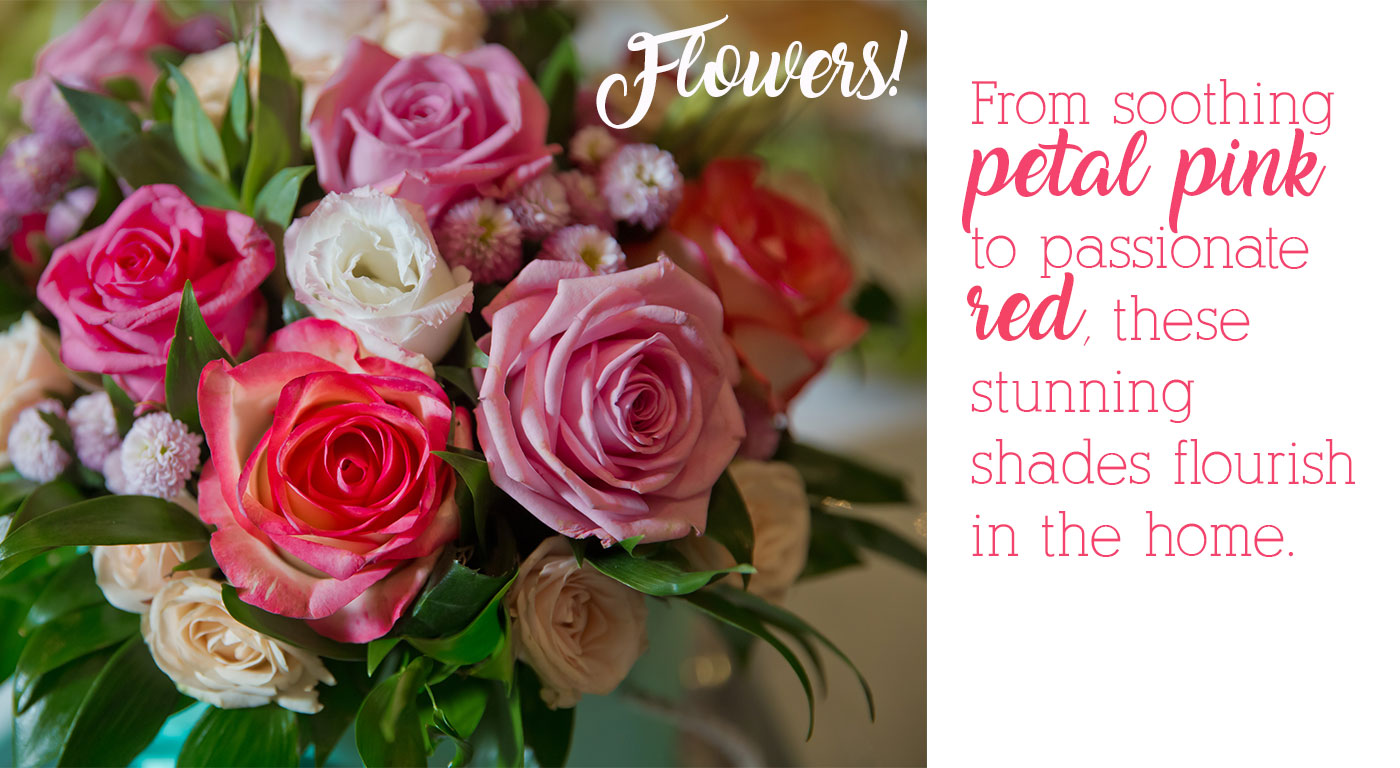 Vibrant pink and red roses never fail to brighten a setting. Instead of decorating a room with a temporary bouquet this year, deck out your home with the beautiful everlasting shades of pink and red.

Left: Women's office designed by Carter & Company, lacquered painting by Stephen Barton Painting, soft furnishings by Eliot Wright Workroom, photo by Warren Patterson; right: little girl's room in a historic renovation designed by Cummings Architects, construction by Kaminksi Construction, photo by Eric Roth Photography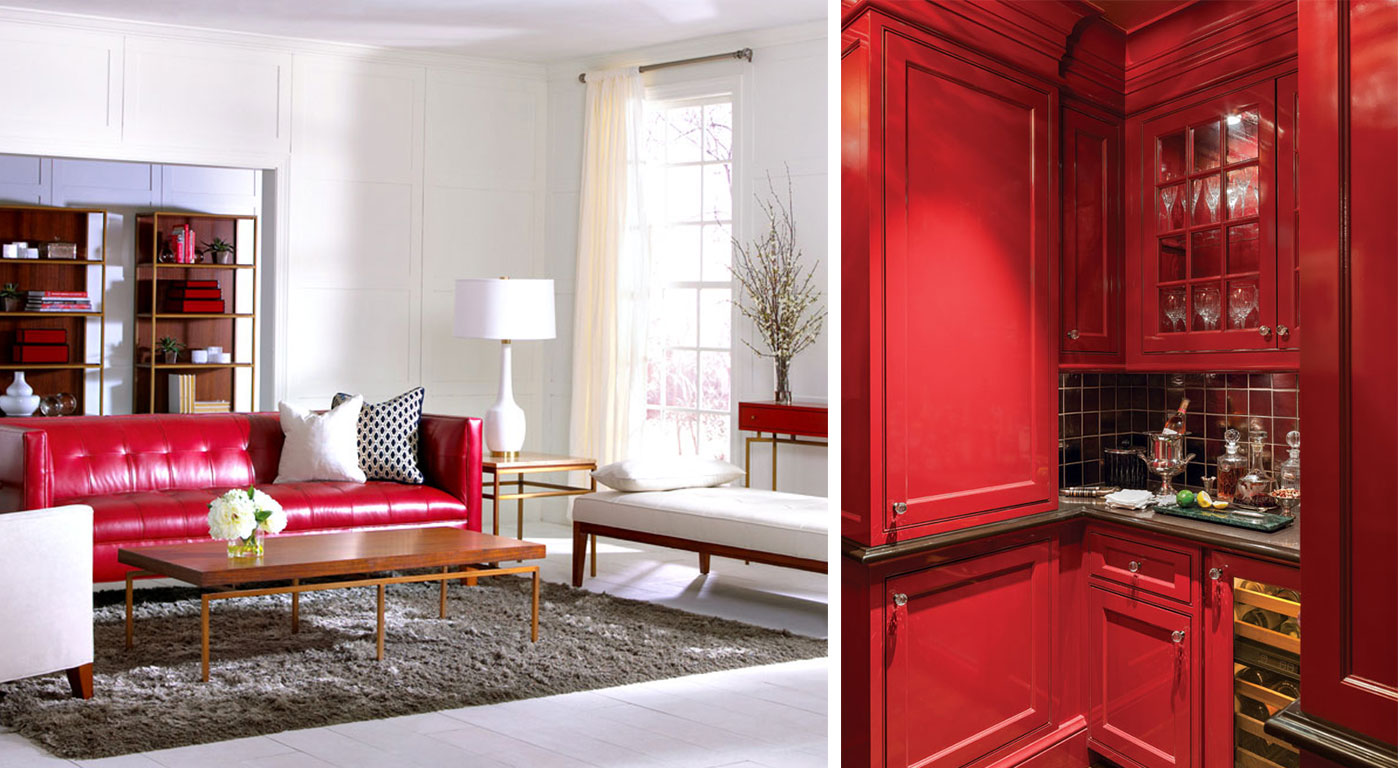 Left: Kennedy sofa from Mitchell Gold + Bob Williams; right: architecture by Jan Gleysteen Architects, custom built by Kistler and Knapp Builders, interior design by Mollie Johnson Interiors, architectural millwork by Walter Lane Cabinetmaker, and Herrick and White Ltd., photo by Richard Mandelkorn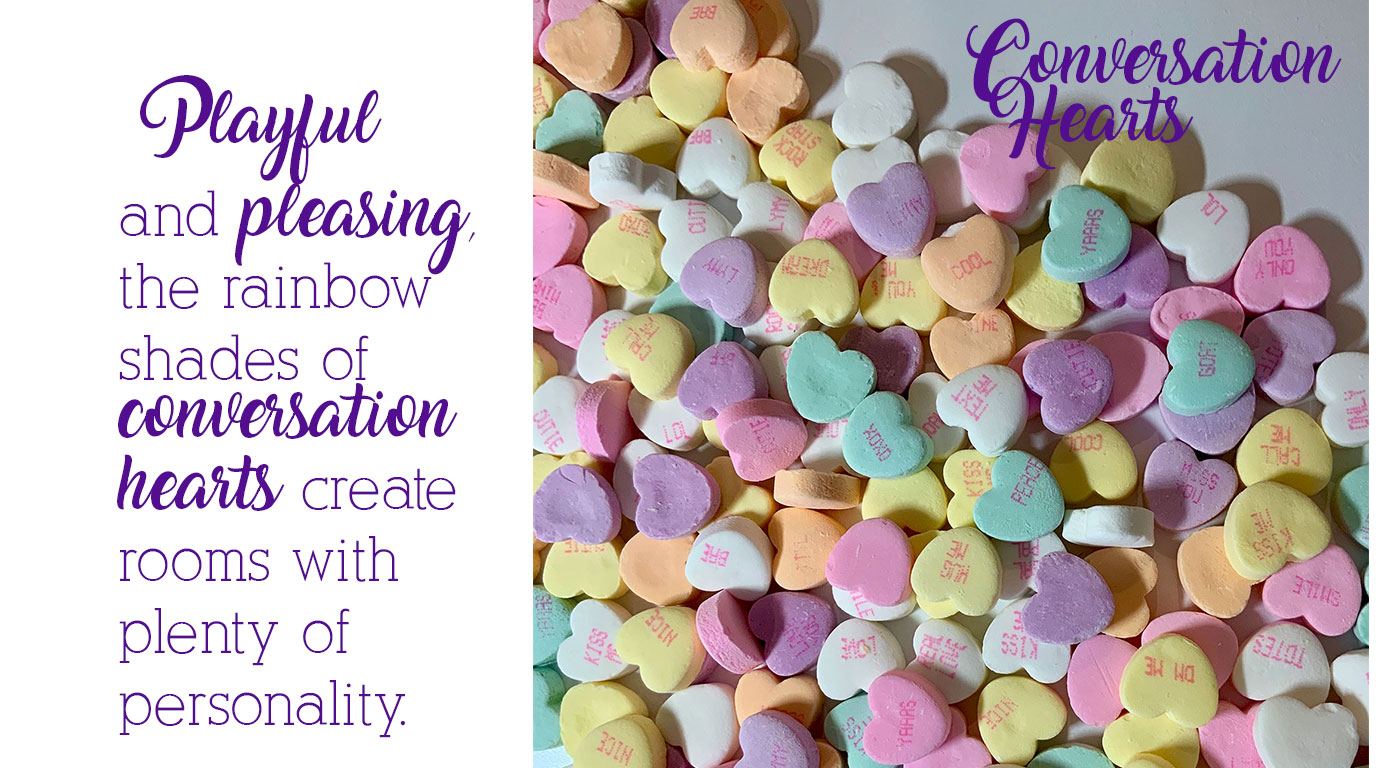 Conversation hearts are the staple candy of Valentine's Day. They're cute, clever, and yummy, too! Sweeten up your space this holiday by introducing the playful pastels of conversation hearts into your home.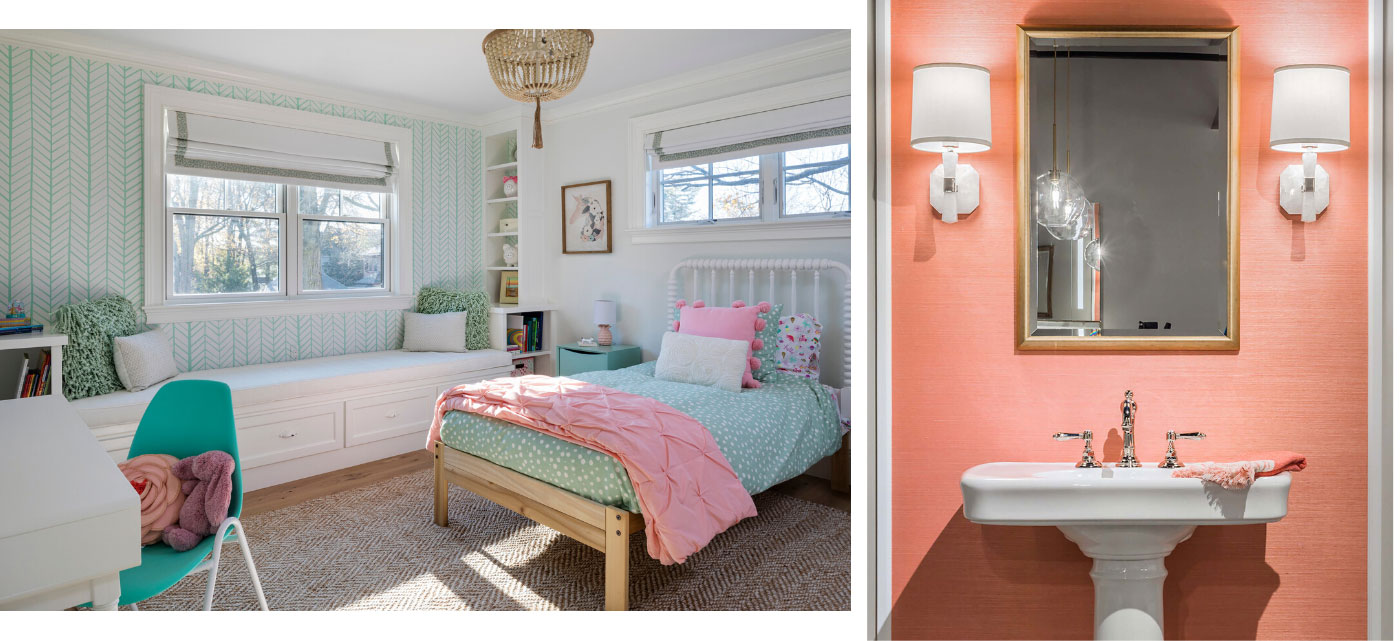 Left: A confection of a children's room by Hawthorn Builders, photo by Greg Premru; right: a peachy-keen powder room with fixtures by Snow and Jones, Inc.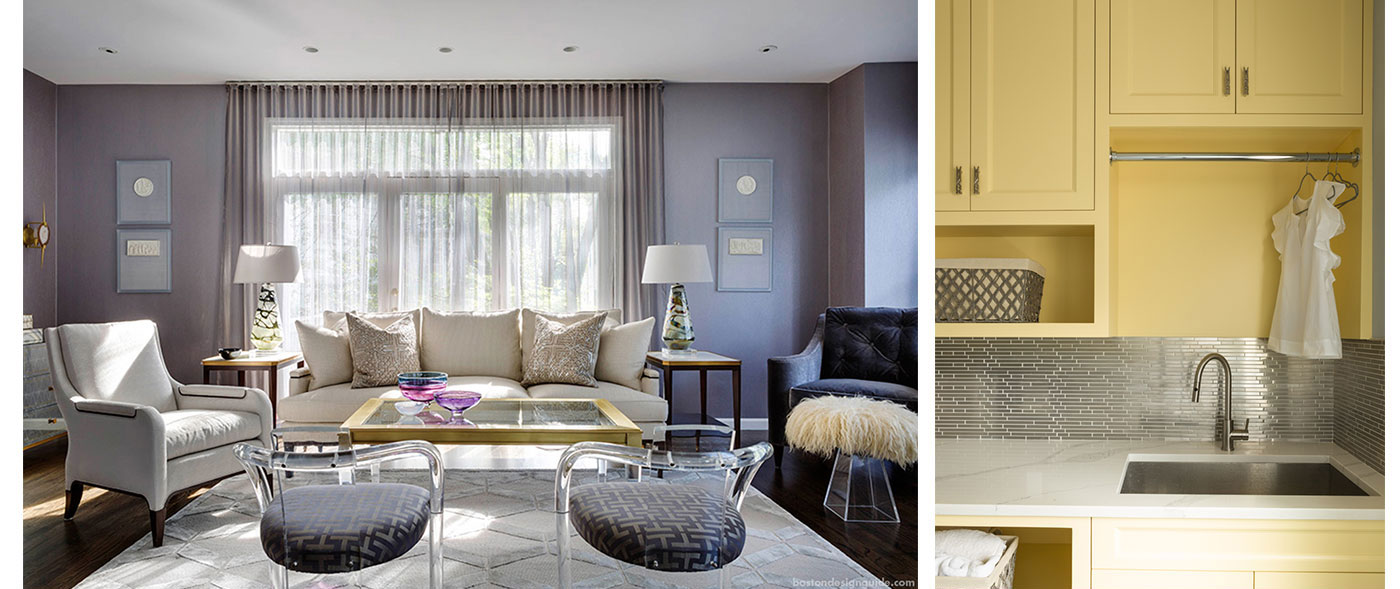 Left: Living room interior design by Heather Vaughan Design; right: sunshine-yellow laundry room with architecture by Catalano Architects, interior design by Melissa Gulley Interior Design, built by Pioneer Construction, custom cabinets by J.H. Klein Wassink Custom Cabinets and Fine Woodworking, photo by Sheryl Kalis Photography
Top image: Pink lounge room featuring the Circu sofa with a cloud-shaped form, photo courtesy of pressloft. Photography of rose bouquet by Adil Chelebiyev