April 21, 2015 | Anonymous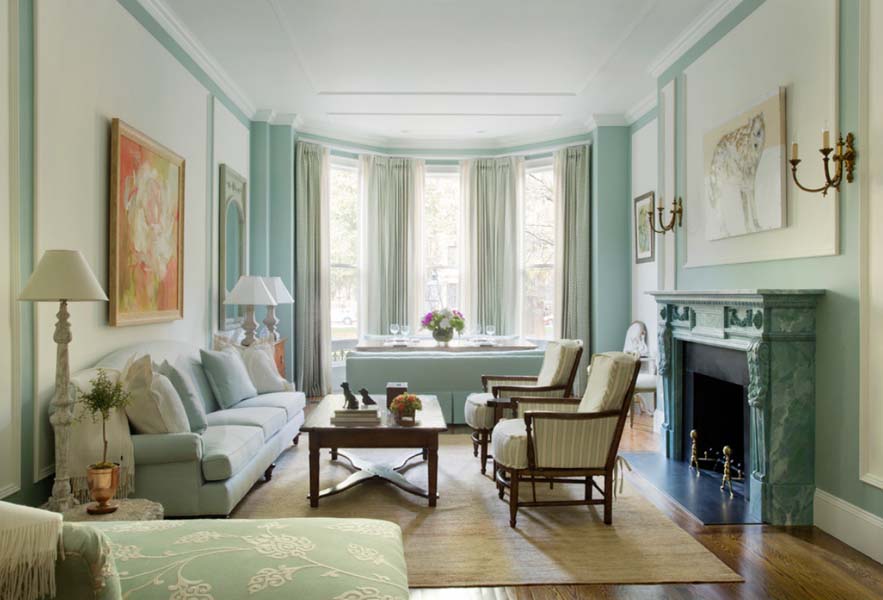 Catherine & McClure Interiors wanted to preserve the historic beauty of this Back Bay Brownstone, while also giving the space a much-needed update and refresh. 
The lovely living room space feels open and sophisticated. The light mint hue on the wall carries throughout the space, and appears in varying shades on the drapes, furniture, and fireplace surround.
A beautiful abstract rose painting brings warmer tones into the room, balancing the cooler tones that cover the rest of the space. Moldings surround matching mirrors and accent the walls and ceiling.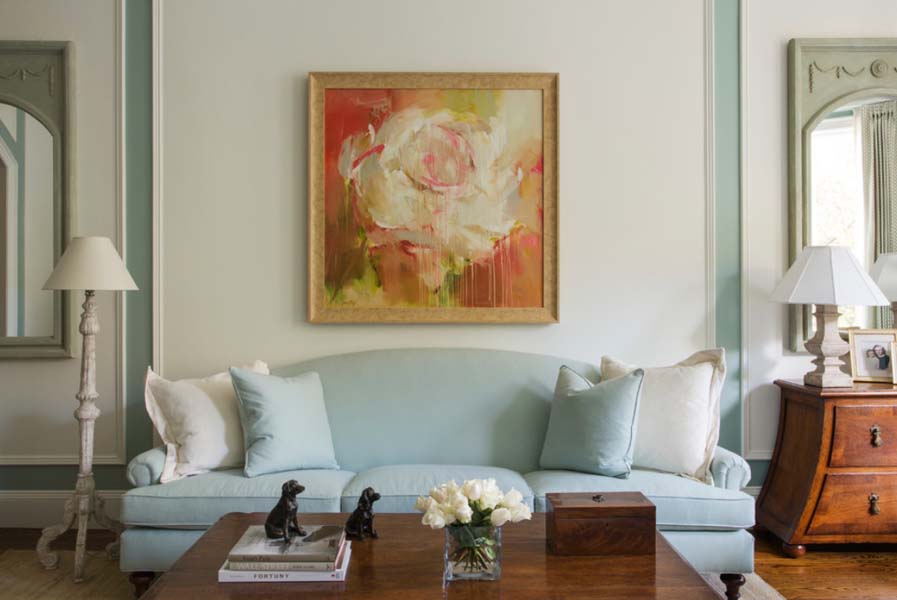 A custom cream paint mixture brings depth to the room, and really makes the moldings pop. Unique furnishings and accents like the distressed wooden bookcase, antique style ottoman, and gallery photos give this space sophisticated character.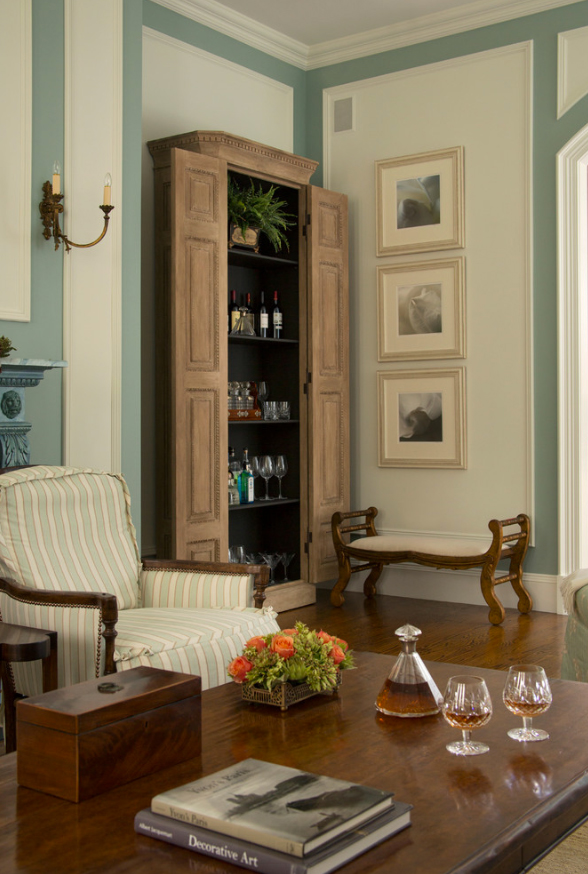 This dining space is equal parts elegant and casual, with couch-style seating that adds a cozy yet glamorous feel.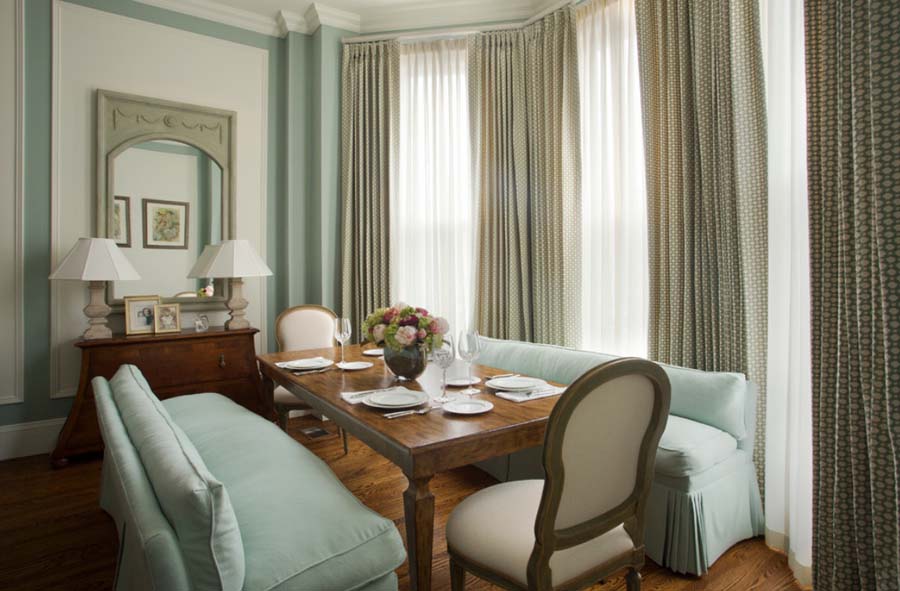 Below, another angle of the space shows a side table space and chairs, along with colorful paintings and floral accents.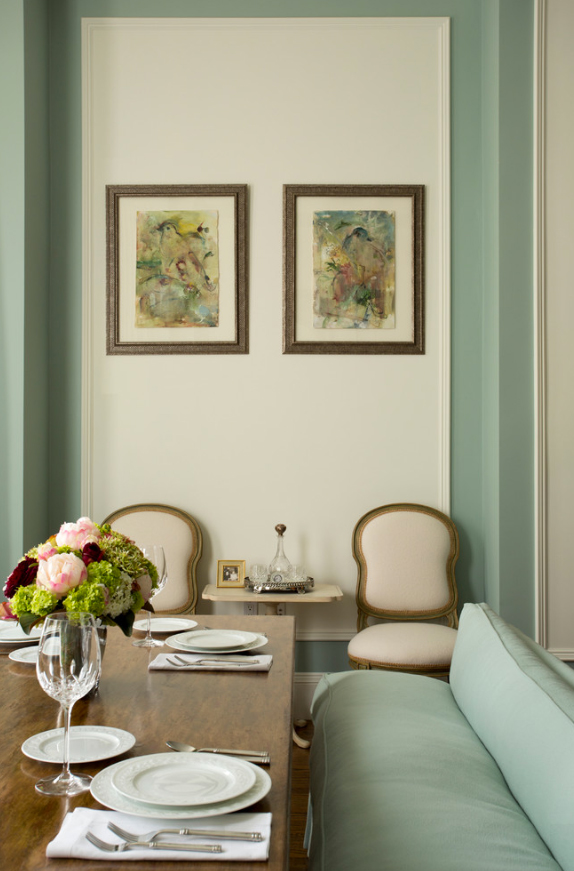 Below, a Susie Pryor painting hangs in the home's entryway, along with a chandelier by Dennis and Leen.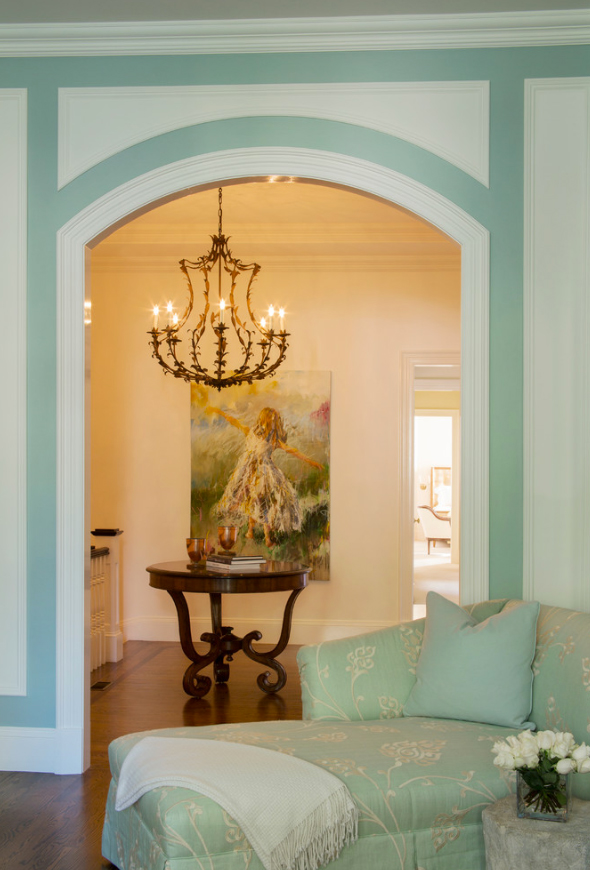 The compact kitchen space was approached with a minimalist design in mind. Neutral shades keep this kitchen feeling simple yet sophisticated, and a custom island was built especially for this space. The backsplash extends to the ceiling and provides depth and complexity.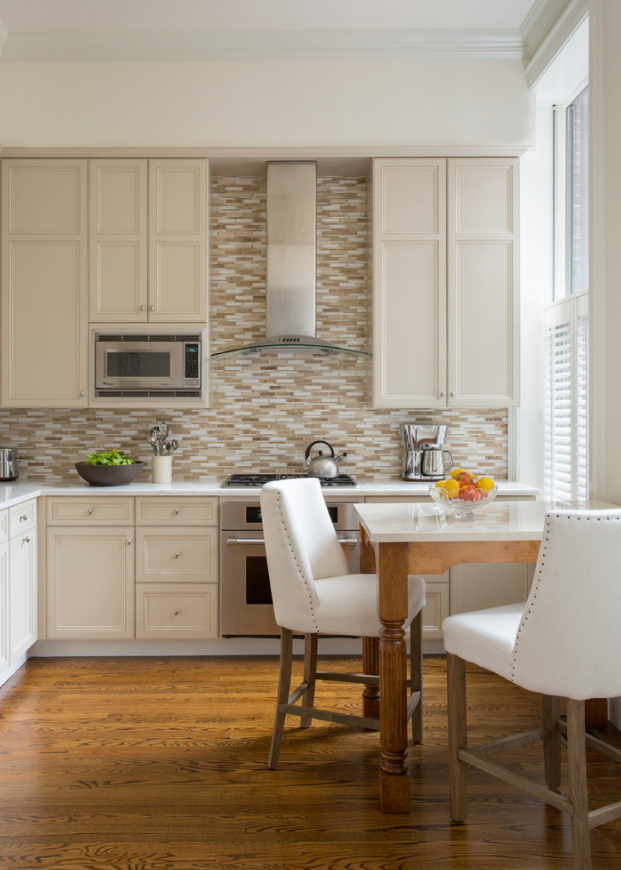 This elaborate Master Bedroom was built to feel like a retreat for the homeowners. A soft color palette was chosen to highlight the room's natural beauty, and complements the gorgeous wood ceiling moldings.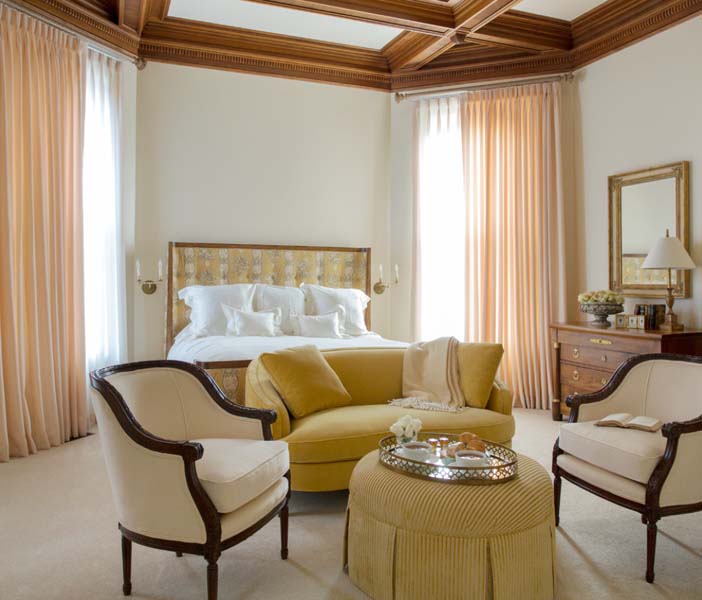 For the Guest Bedroom, a different approach was taken. Dark walls and a bold calfskin rug give this space a Ralph Lauren appeal, and make for a funky and different bedroom.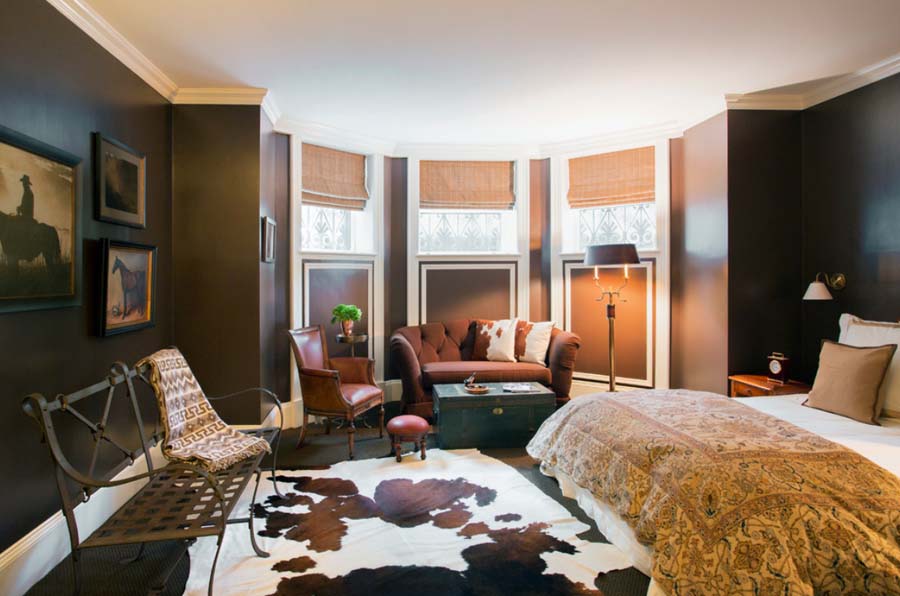 Finally, the homeowner wanted this bathroom to feel dramatic and interesting, a look that was accomplished with the bold Nina Campbell wallpaper.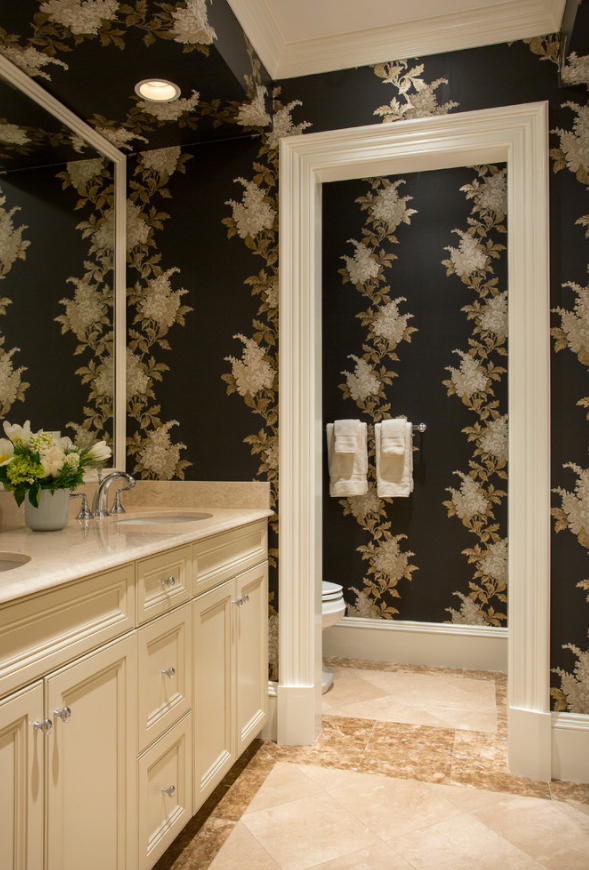 Photos by Eric Roth