April 17, 2020 | Sandy Giardi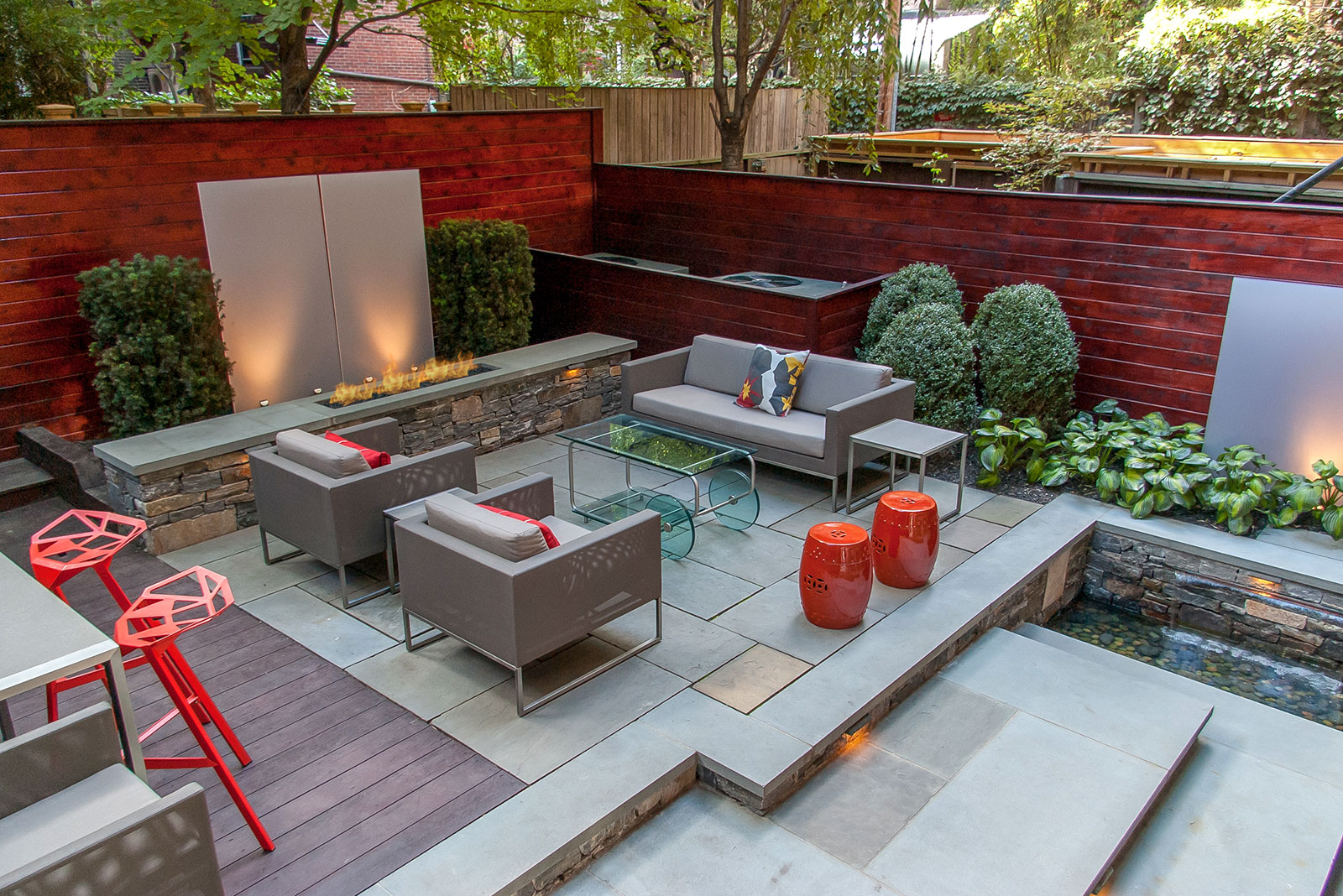 Thanks to landscape design and maintenance firm a Blade of Grass, the backyard of a Boston residence went from an untapped wasteland to a multipurpose urban eden, tailor-made for entertaining. This multi-tiered courtyard is every inch an extension of the South End home—an open-air living room, really—in large part because every inch was used to its advantage. 
What we find to be most impressive about this residential urban landscape design is its spare yet sophisticated bearing. The alfresco space is artful and restful, even though it weaves in a multitude of design features. We take a closer look at the elements of this striking oasis and the ways a Blade of Grass gives a relatively small space a BIG presence....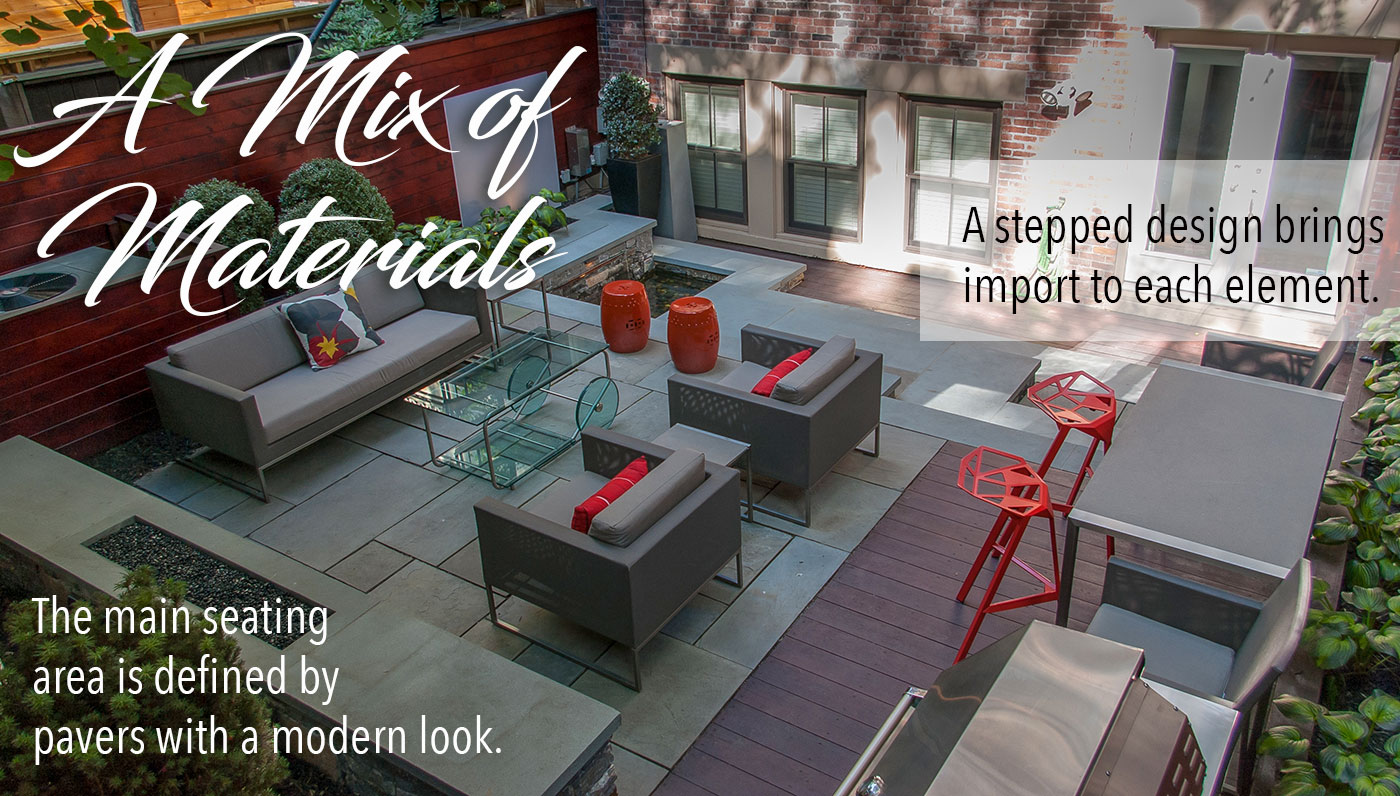 The outdoor vista has an organic quality derived from its mix of stone and wood elements, and softer plantings. The hardscape echoes the tones of the townhouse's washed brick exterior, while the stepped design brings dimension, interest and depth.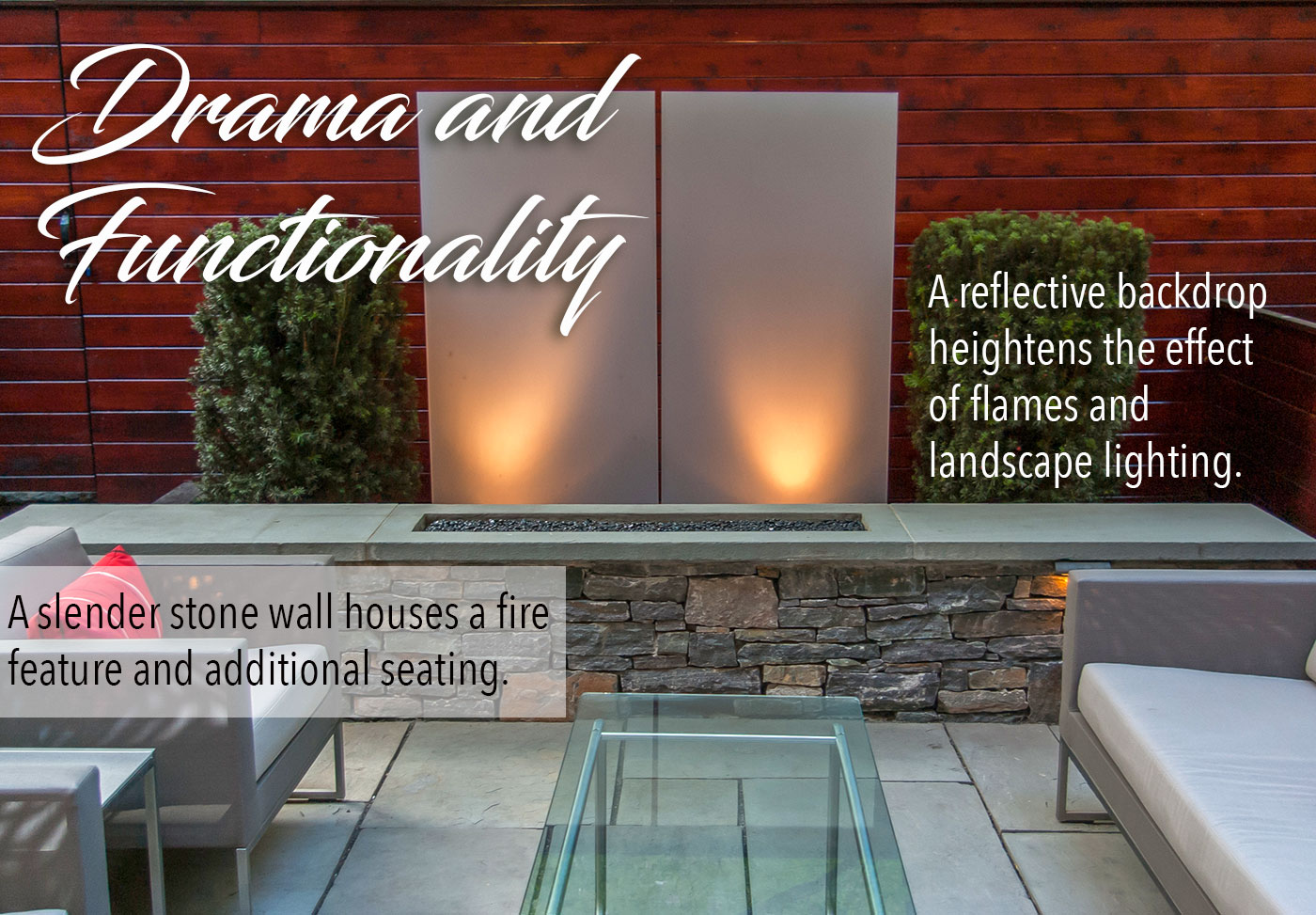 Every feature is thoughtfully conceived and often serves multiple purposes. A stone wall, for example, contains a bed of hedges, anchors a metal design element, and houses a gas fireplace and embedded landscape lighting.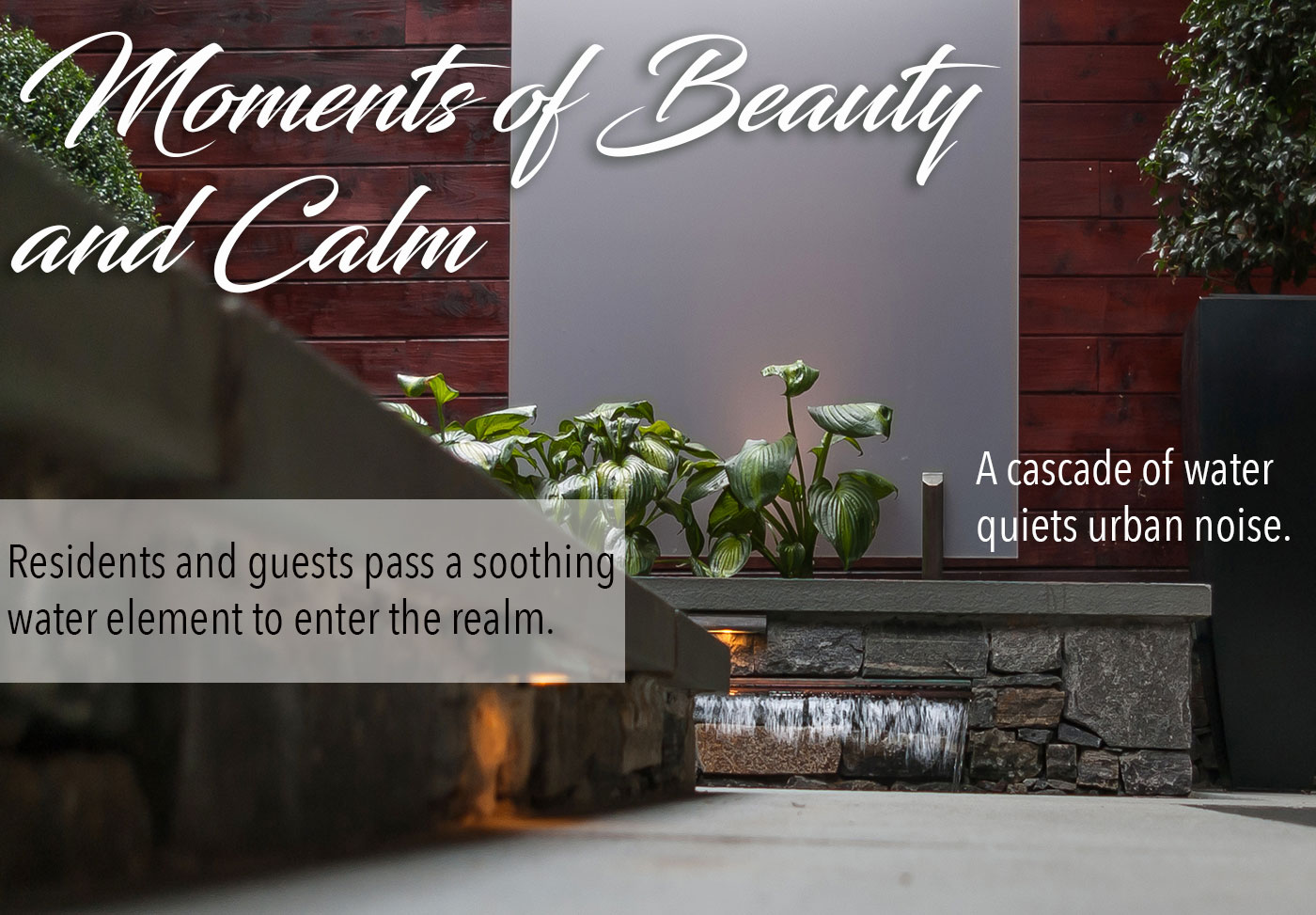 The water feature and fountain positioned at the entrance of the courtyard is a stroke genius. Soothing and sensory, it immediately transports all who enter the space into a state of tranquility.