May 4, 2016 | Sandy Giardi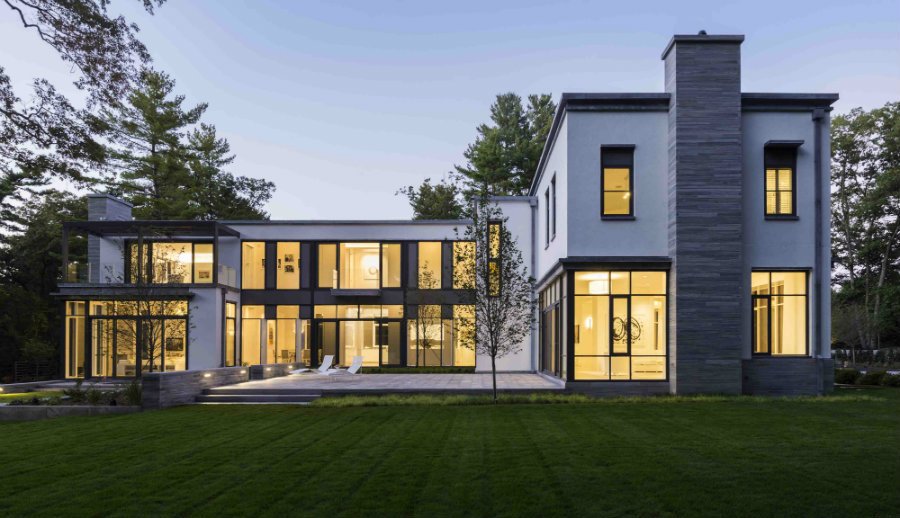 Sure, high-end custom builders are top-of-their-trade professionals, who are discerning about their materials and craft. But that's not all they are….
1) They're troubleshooters. High-end builders like to get involved early on, in the pre-construction phase. Your builder can help you with site planning, engineering, permitting and can navigate the many details of site preparation, saving you the headache. After completion, many builders offer regular and seasonal maintenance. This "ounce-of-prevention" philosophy ensures that your dream home runs like one. In the event of an emergency, many—like C.H. Newton Builders, F.H. Perry Builder and Kenneth Vona Construction—spring into action and your immediate aid with their 24-hour service.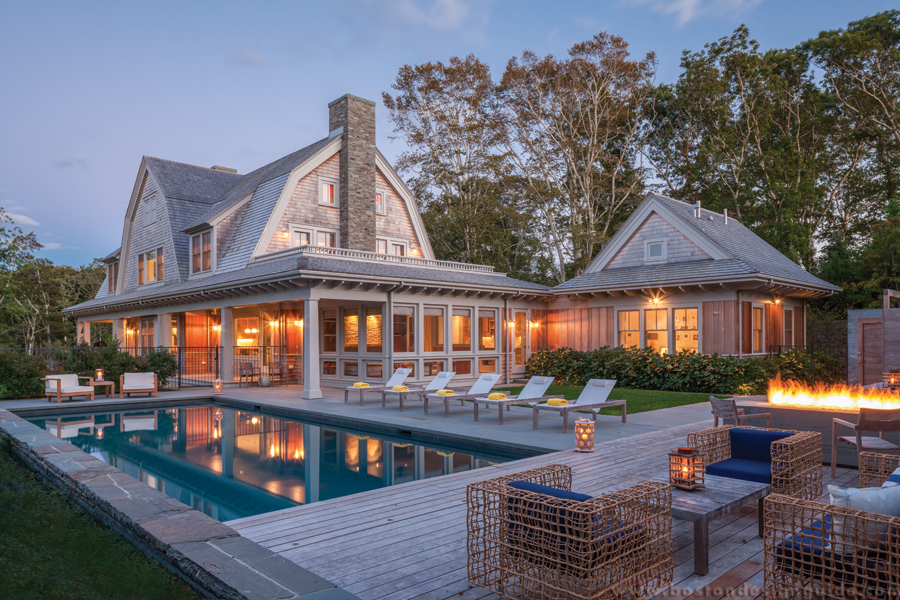 Built by C.H. Newton Builders
2) They know lots. If you haven't already set your sights on the perfect site and don't yet own property, custom builders like Brendon Properties can assist you in finding the perfect location for your new home.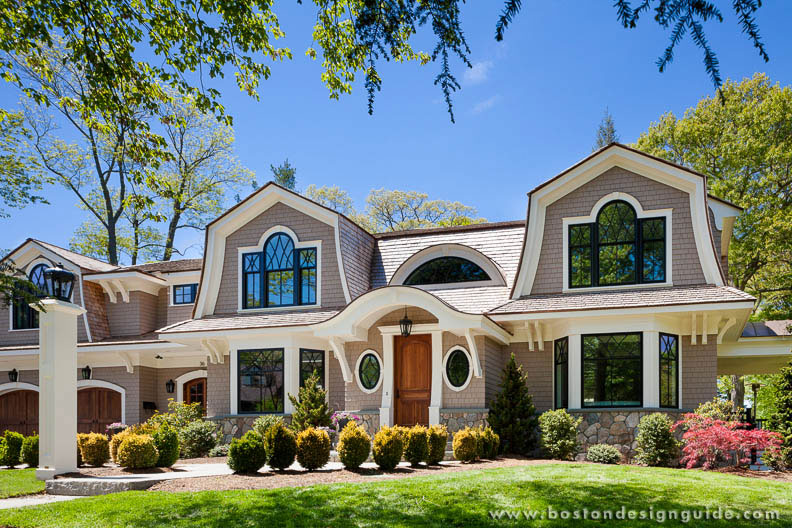 Brendon Properties
The same can be said for Horan Building Company in Newport, Rhode Island; in fact, they encourage future homeowners to ask them for an inventory of available lots.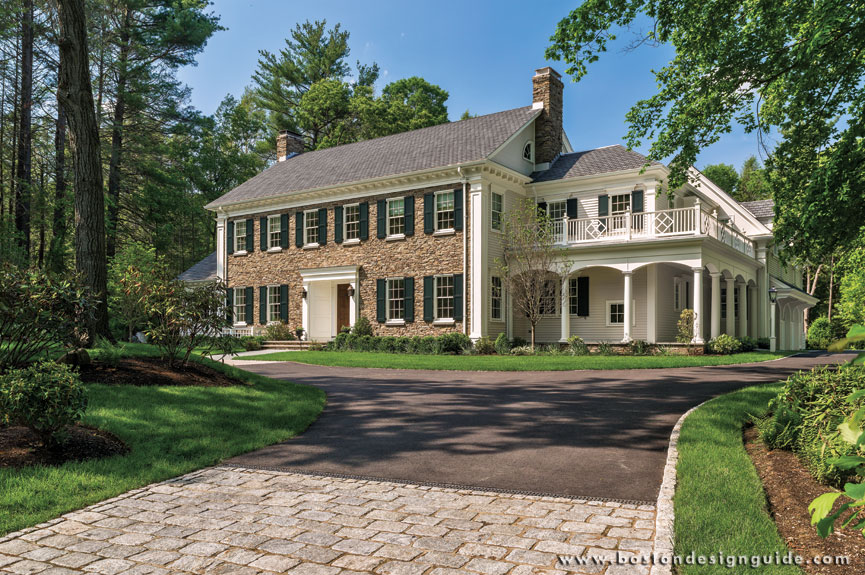 Kistler & Knapp Builders, Inc.; Jan Gleysteen Architects; Anderson Landscape Construction; Richard Mandelkorn Photography 
3) They're social and well connected. They always know just the guy (or gal) and have developed rock-solid relationships with industry pros that make the build process and end result that much more rewarding. Most share the sentiments of principals David Brookes and Eric Hill of brookes + hill Custom Builders, who maintain that they will only partner with subcontractors who share their passion and core values.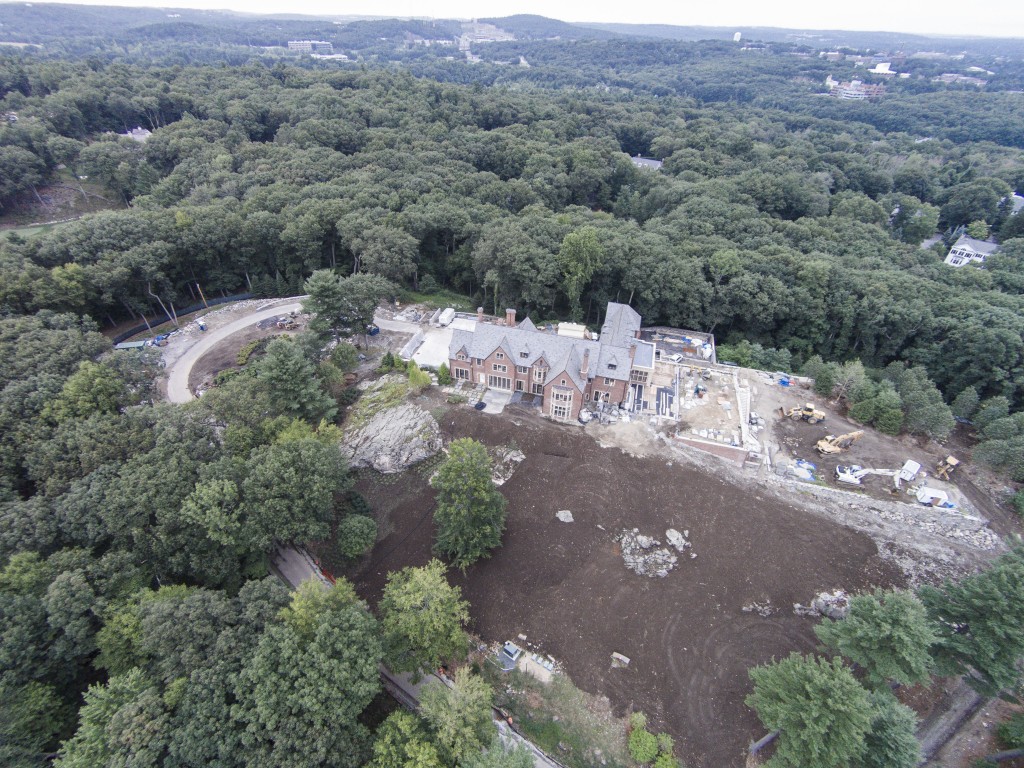 Custom home being built by brookes + hill Custom Builders
Custom builders also make a point of staying current and on top of the latest technologies. Groom Construction Co. stays tapped in to its large network of subcontractors and trade partners, as they "are instrumental in helping [them] spot trends," while Horan Builders makes a point of being "keenly aware of the best products, methods and finishes."
4) They're communicative. The principals of Rick Roy Construction emphasize that "constant communication" is key, and we've found that most luxury builders concur.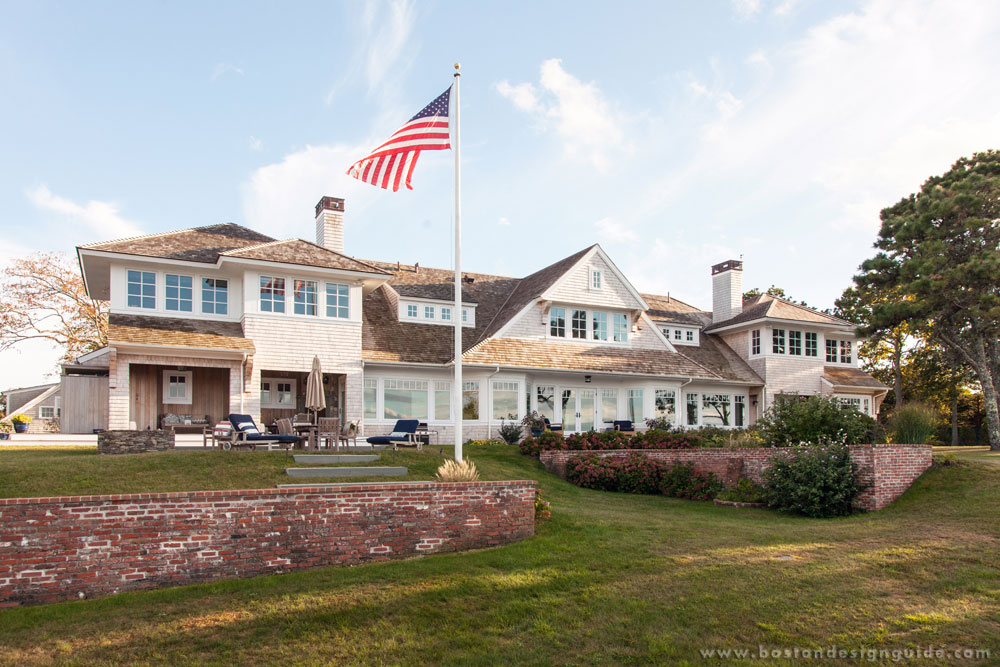 Rick Roy Construction
Sure, builders are great with their hands, but they're tech savvy, too. Jared Kent of KVH Construction on Martha's Vineyard, prizes technology both in the field and in the office, explaining that open communication fends off surprises.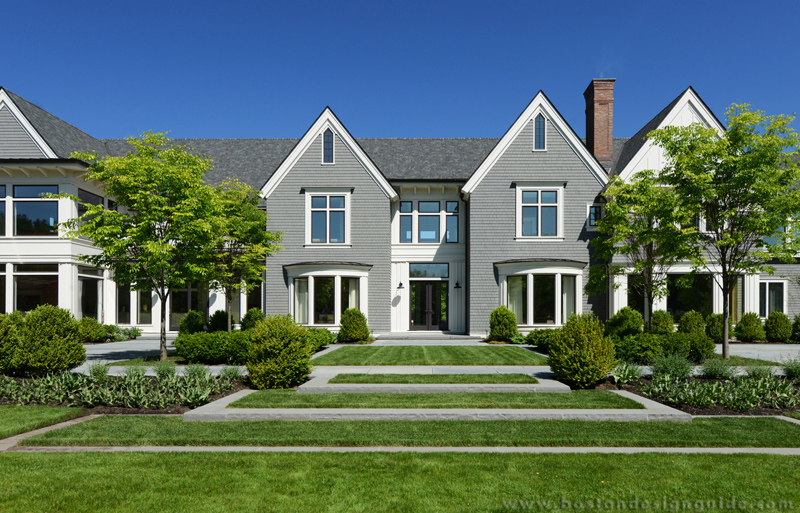 Sanford Custom Builders; MGa | Marcus Gleysteen Architects; Gregory Lombardi Design; Richard Mandelkorn Photography
Gone are the days when you have to stop by the job site for a status update. Bannon Builders sends weekly emails with images to keep its clients in the loop and apprised of the progress.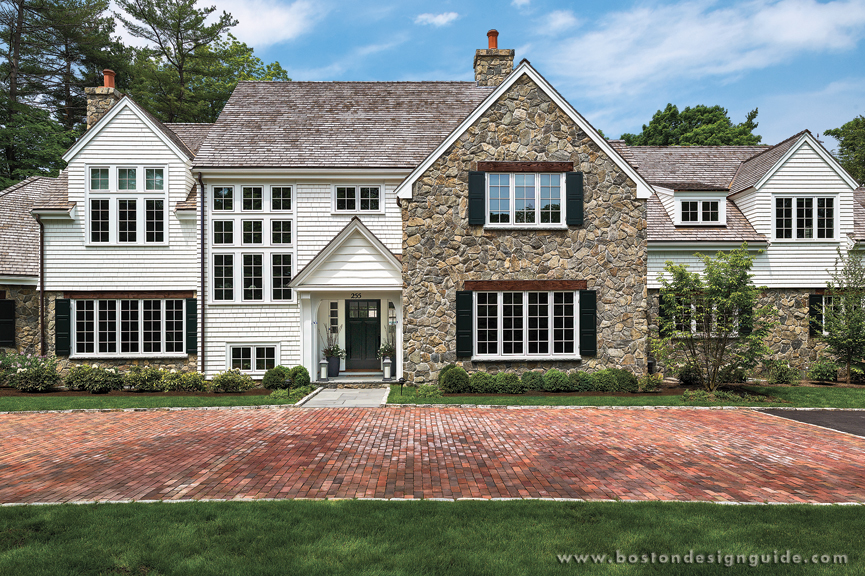 Fallon Custom Homes & Renovations
5) They sweat the small stuff. Just because they can lay a foundation or, say, frame a house, doesn't mean that they won't help you hang a work of art. Many of the custom builders we know live and breathe details, and will do most anything for their clients. Bannon Builders aims to be "more than just a construction business" and will store furniture in their warehouse during the work process or hang artwork if needed.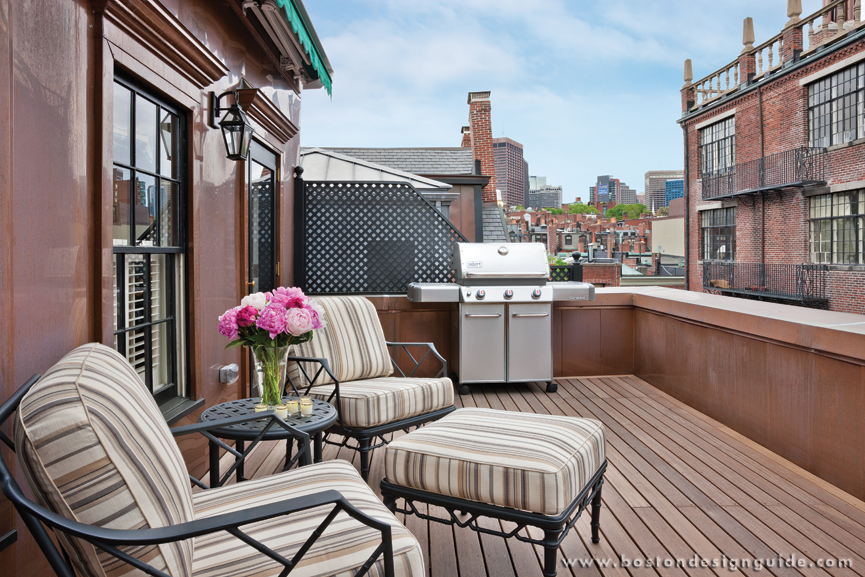 Built by FH Perry Builder, Warren Patterson Photography
F.H. Perry Home, a service-based arm of F.H. Perry Builder, also prizes TLC and will install smoke detectors, wash windows, trim topiaries or even help with party preparations and decorating.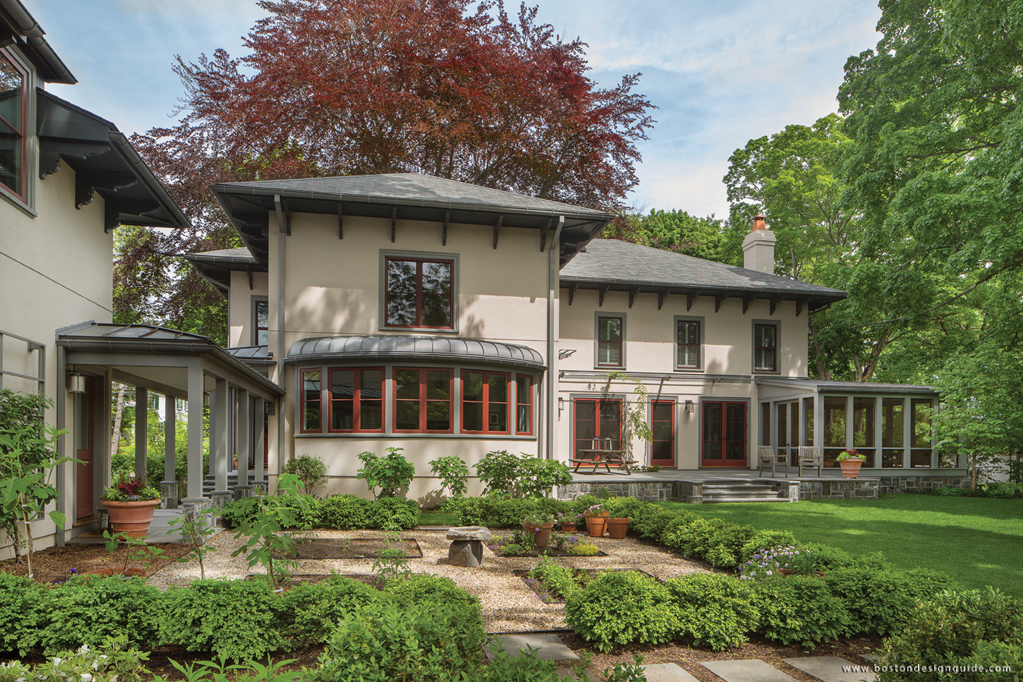 6) They're neat freaks. Building a home, an addition or renovating is a messy business. But even as the sawdust and dirt flies, savvy custom builders are careful to keep it away from the client. Boston Design Guide builders are legendary in the area for keeping their job sites clean. They're also considerate. Soderholm Builders posts a sign reminding exiting subcontractors to be considerate of neighbors.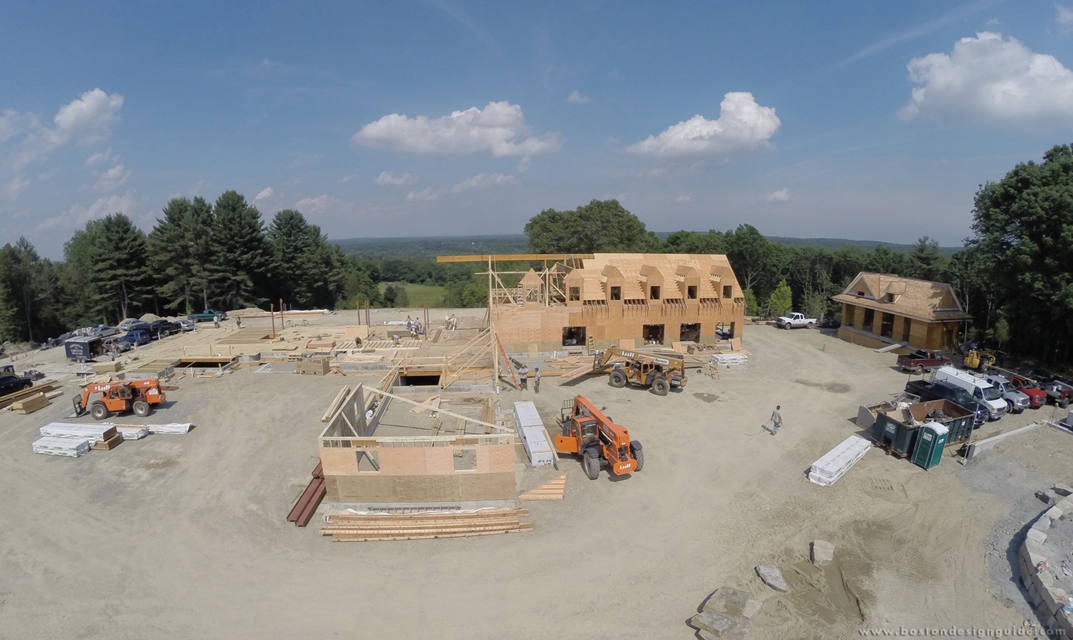 Project in progress by Soderholm Builders
F.H. Perry Builder may well send out a letter to neighbors outlining what the job entails or schedule work around a baby's naptime in the close quarters of a condominium. Boston Design Guide publisher Melanie Perillo has even seen builders repave an entire street post-construction to make the neighbors happy!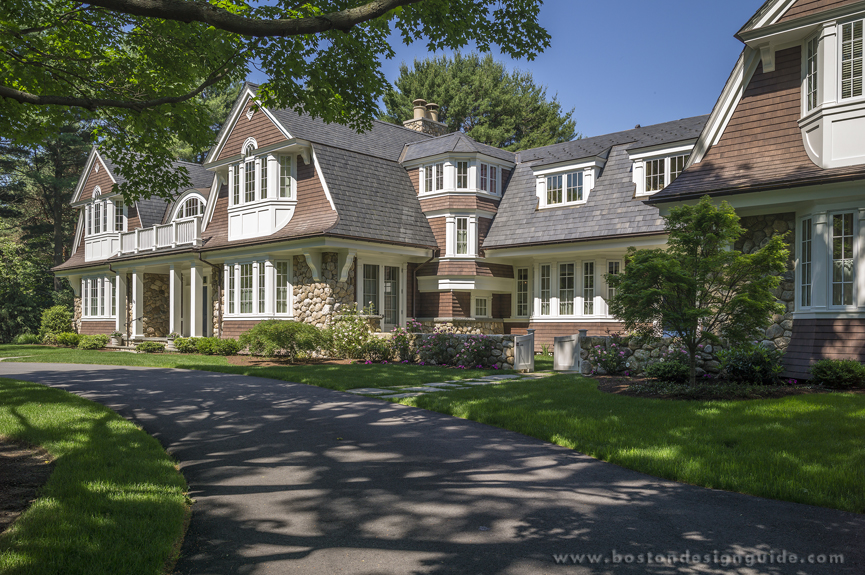 Built by Kenneth Vona Construction; Photography by Richard Mandelkorn
7) They want a relationship. Groom Construction Co.'s residential builders are self-proclaimed "hand holders" and "great listeners," who are invested in clients from day one. They want to hear about their client's dream home and help them achieve it.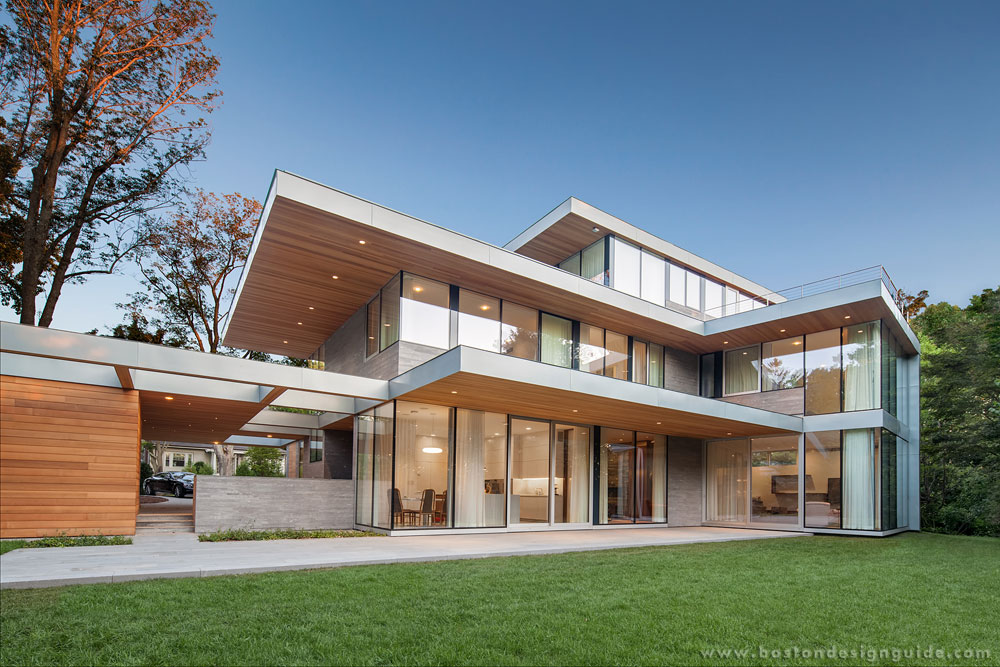 Groom Construction Company, Photography by William Horne
Steve Mielke, a builder with a degree in architecture and owner of Constructure, also aims to be there from "beginning to end." There are implications to many design decisions and being at the journey's inception enables him to "look out for the client's interest and final result and anticipate what these decisions mean and what the implications are." After all, luxury home builders are in the field of "happily ever afters."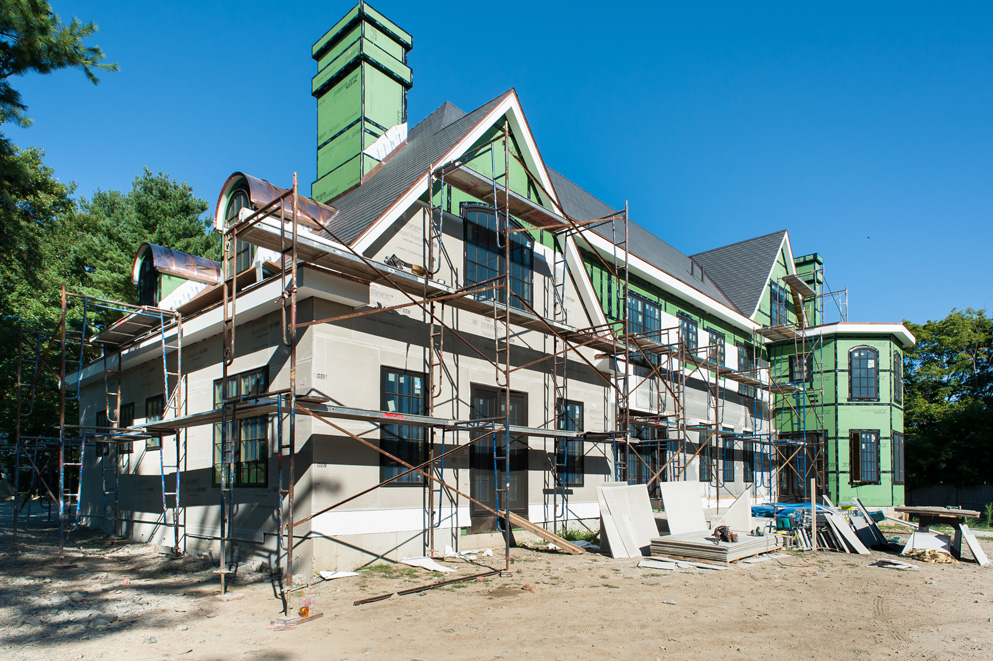 A private residence in Lexington, MA being built by Atlas Contracting 
8) They're history buffs. Here in New England, historic architecture is an important piece of our cultural landscape. We're known for our tradition and history; it's an honor we don't take lightly. Because of this, many high-end custom builders are well versed in the finer points of period homes; they have to be. Take Doug Whitla, of Whitla Brothers Builders, for example. He has a degree in historic preservation and "an understanding and appreciation for the unique characteristics of these special structures." When renovating or building an addition to an antique home, his firm delights in recreating historic details that make it virtually impossible to detect where the old structure ends and the new begins.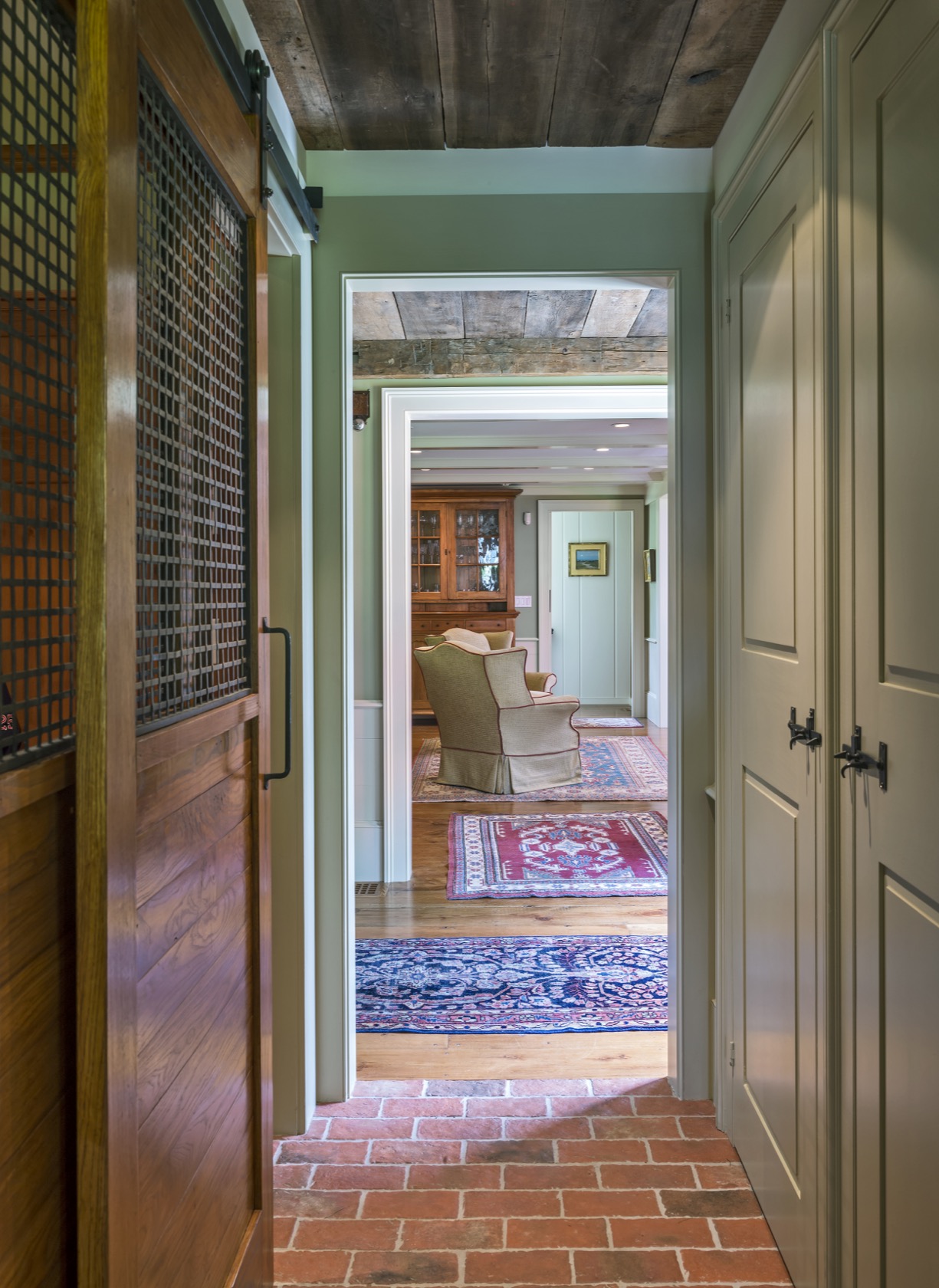 Whitla Brothers Builders