April 27, 2017 | Sandy Giardi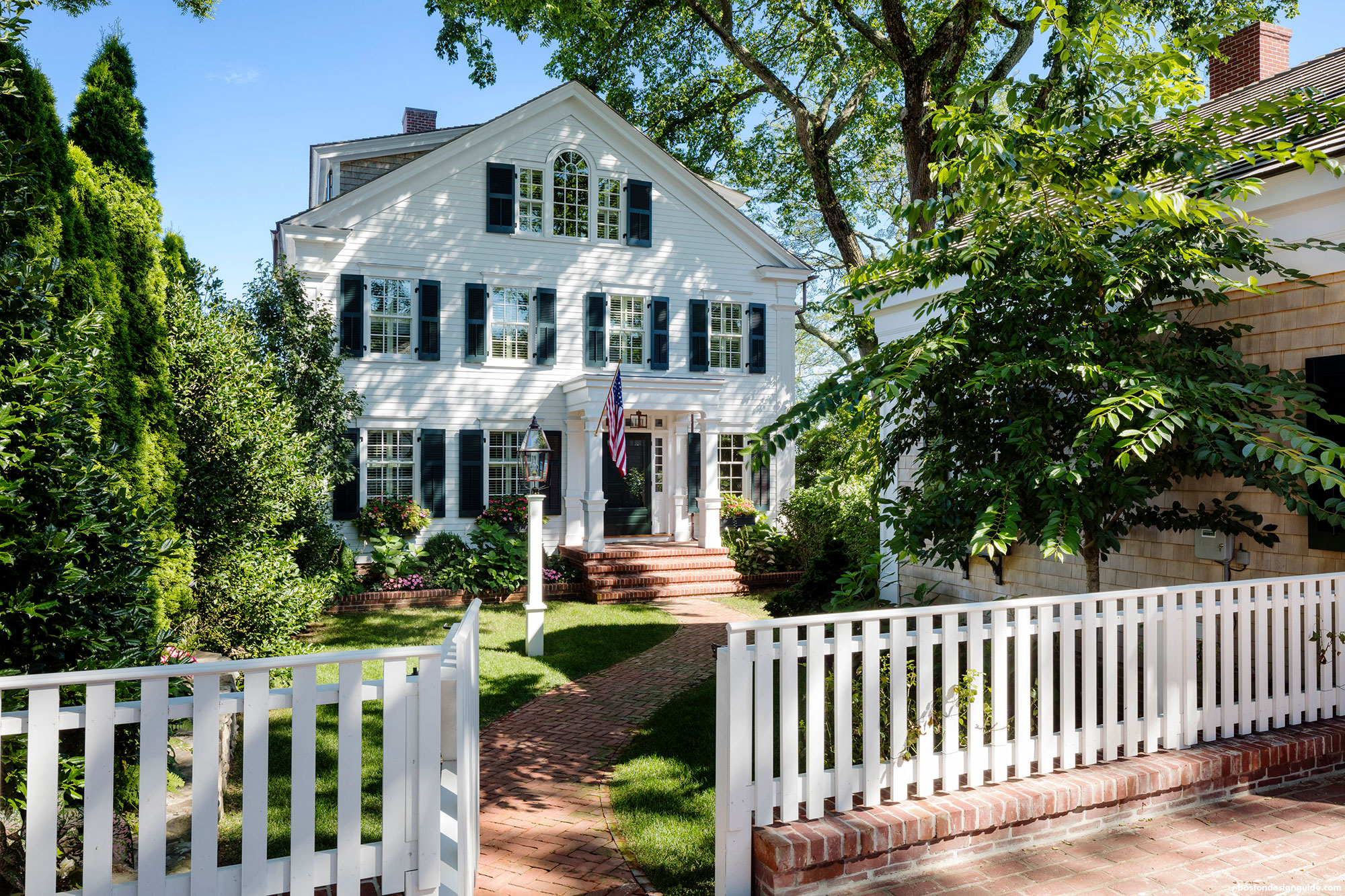 6 Magnificent Makeovers: South Water Street Roots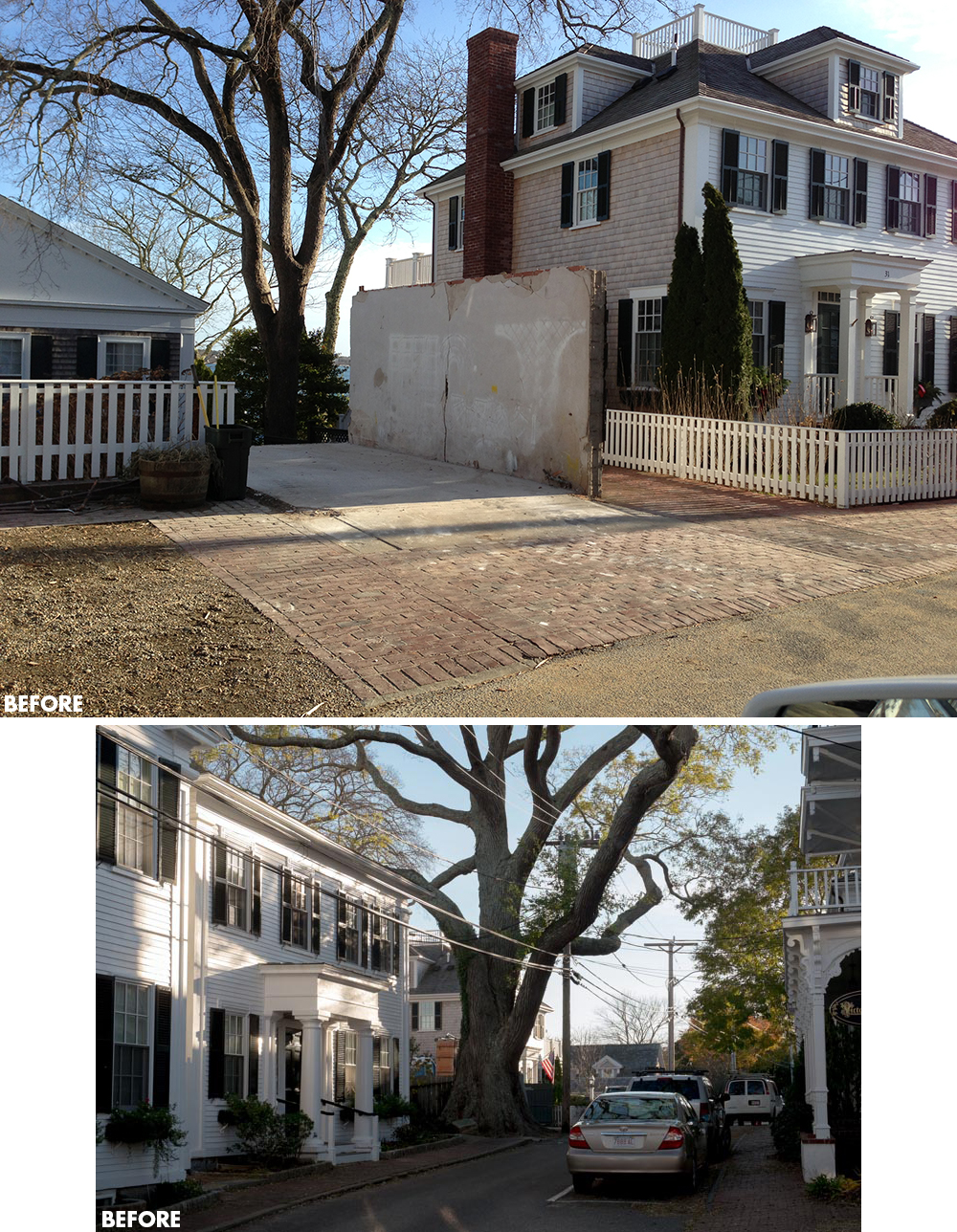 Martha's Vineyard builder, Colonial Reproductions, and architect, Patrick Ahearn FAIA, had their own set of unique challenges when renovating a historic harbor-side home on South Water Street, one of Edgartown's most prestigious streets. In this scenario, the quandary took the form of a picturesque pagoda tree, purported to be brought to the island as a seedling by Captain Thomas Milton, and planted circa 1833. The giant pagoda is the oldest of its kind on this continent, and nestled beside the South Water Street home undergoing preservation.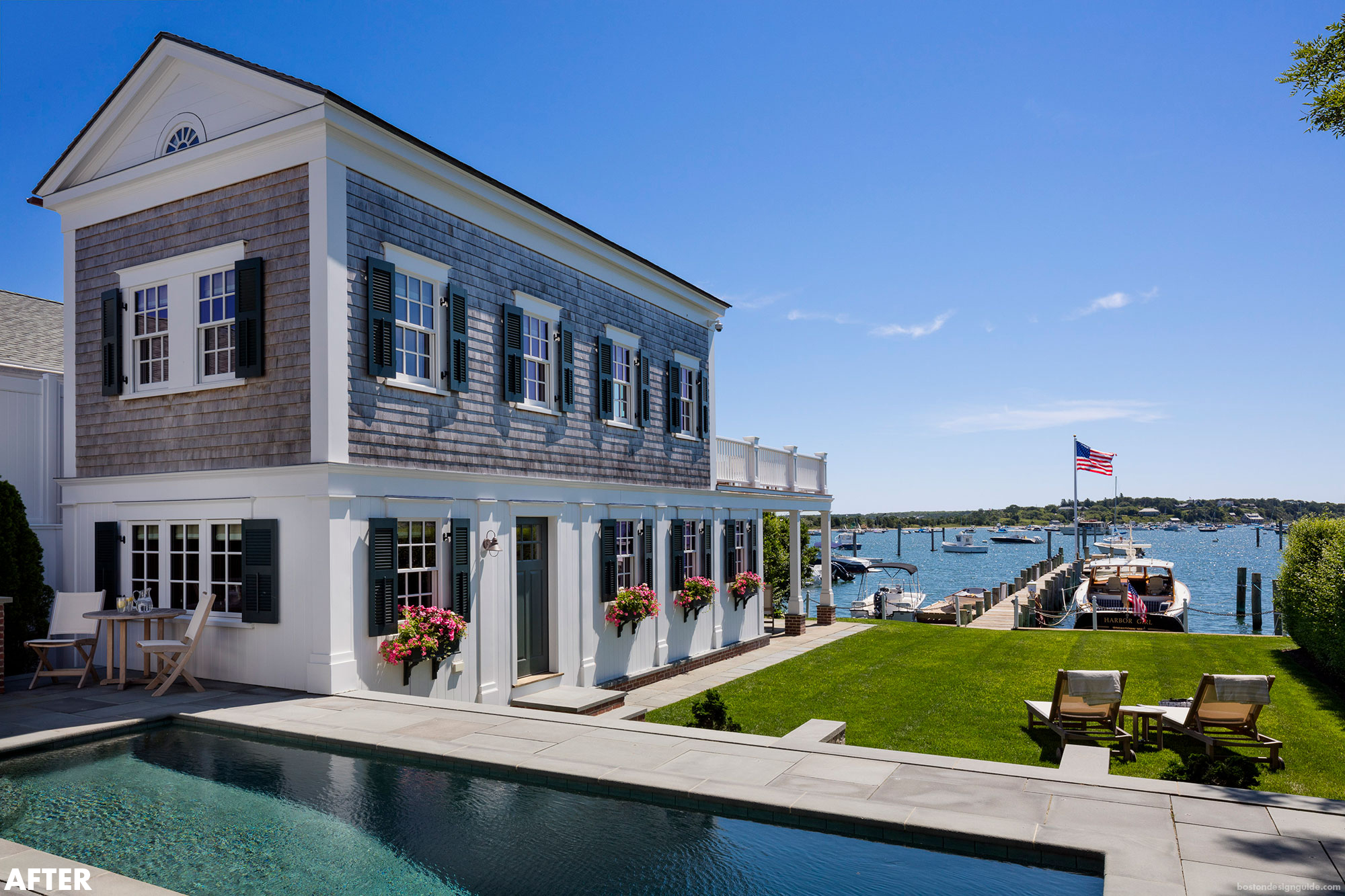 The tree's historic landmark status meant that Patrick Ahearn had to design around a host of environmental and building restrictions during the demolition of the existing home and construction of the new Greek Revival captain's home super-imposed on the original footprint. Colonial Reproductions successfully executed the design utilizing only a 12-foot wide access point.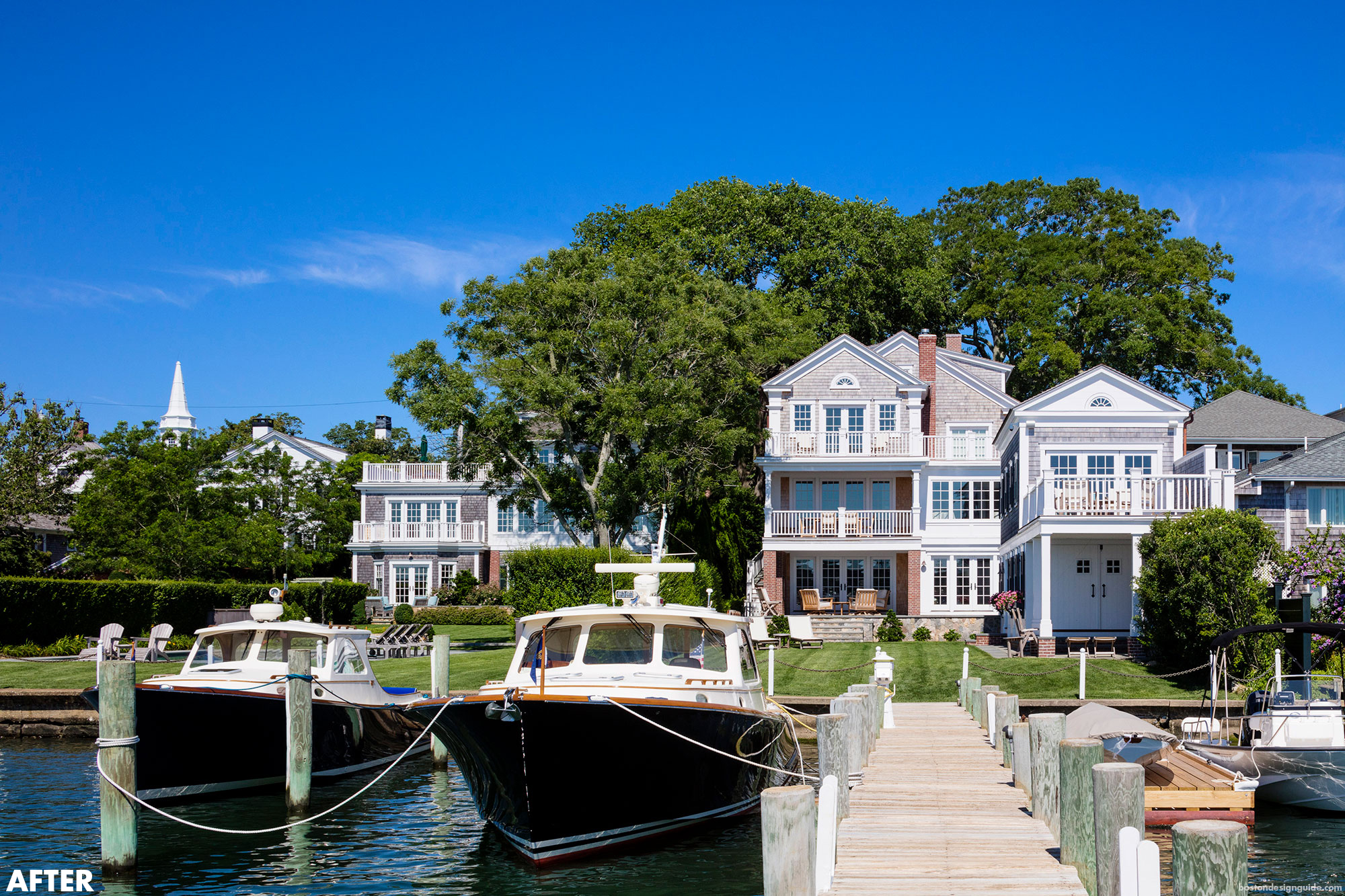 The refreshed structure pays homage to the design of the past yet reflects how homeowners like to live and play today. Spectacular views of Chappaquiddick Island and Edgartown Harbor are celebrated wherever possible, both preserving and paying forward the home's coastal heritage.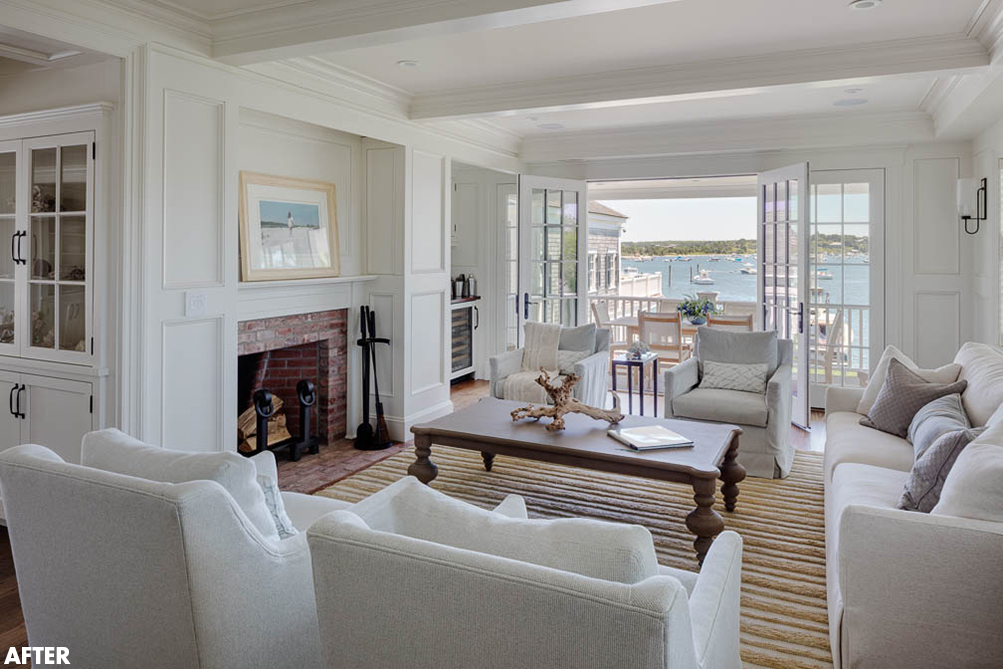 Builder: Colonial Reproductions
Architect: Patrick Ahearn Architect
See all 6 Magnificent Makeovers:
Kitchen Sophisticate
Room with a View
Master(ful!) Bedroom
Decked Out
Clutter Contained
Removing the Handicap in New Seabury