April 27, 2017 | Sandy Giardi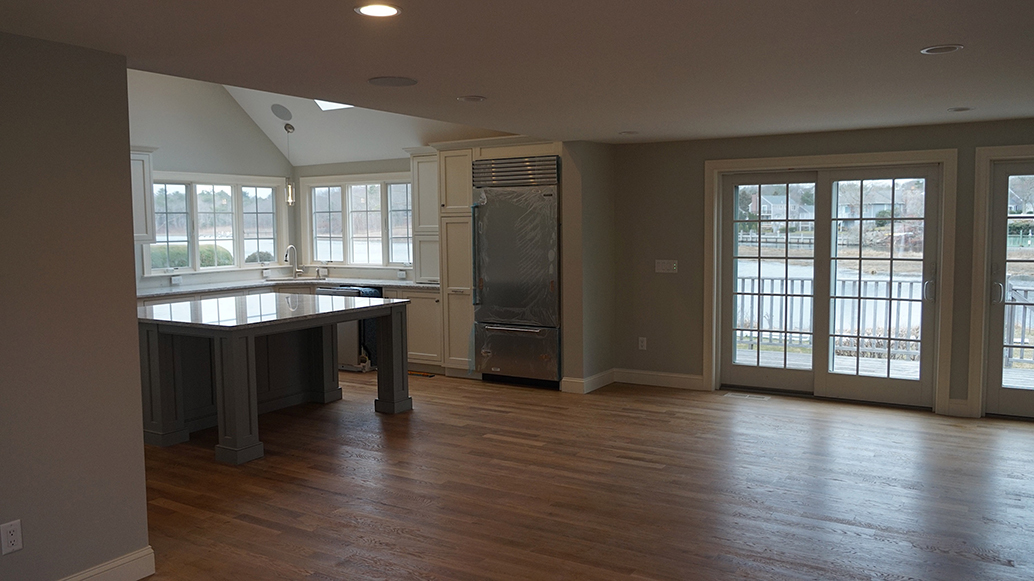 6 Magnificent Makeovers: Room with a View
For a current demo and redesign of a Cape Cod home, Longfellow Design Build removed an interior wall and rethought the home's window placement. For homes on the Cape, and in New England in general, "light is so important," maintains the Cape Cod architect and builder. "The careful positioning of windows, skylights and doors can make a dramatic difference in the look and feel of the home," adds the firm.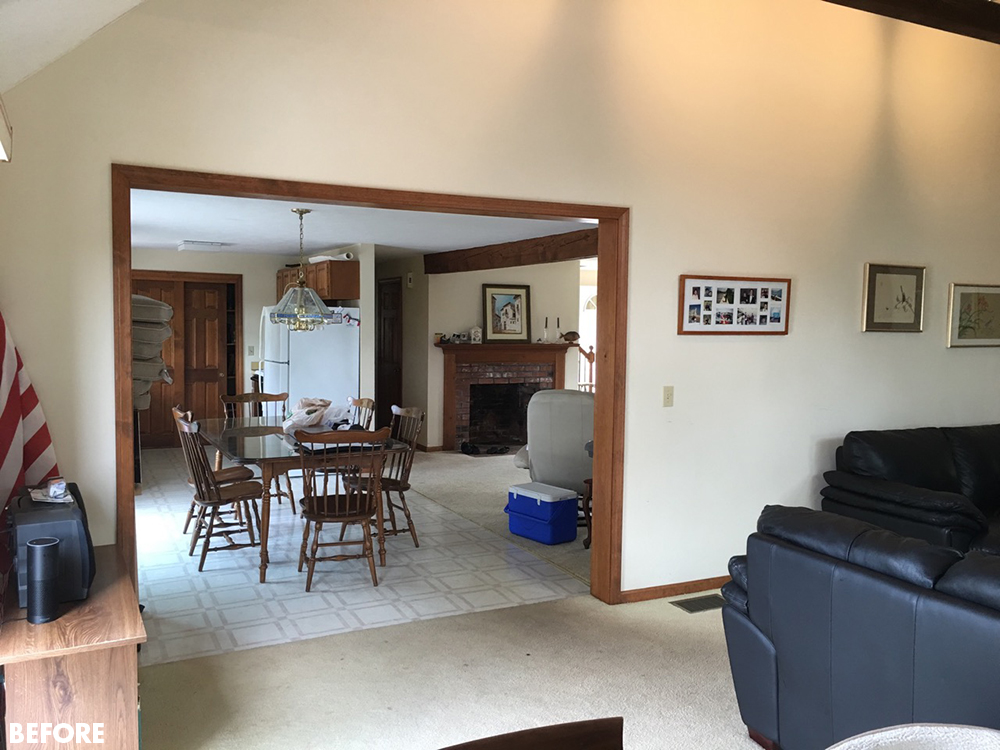 A project now reaching completion is just such a case study. When Longfellow Design Build removed the first floor wall and instead added a support beam, they were able to create an open-concept plan and a clear line of sight that stretches from the front door through the kitchen and out to the riverside terrain, thanks to the bank of six windows they wrapped around the far corner of the house.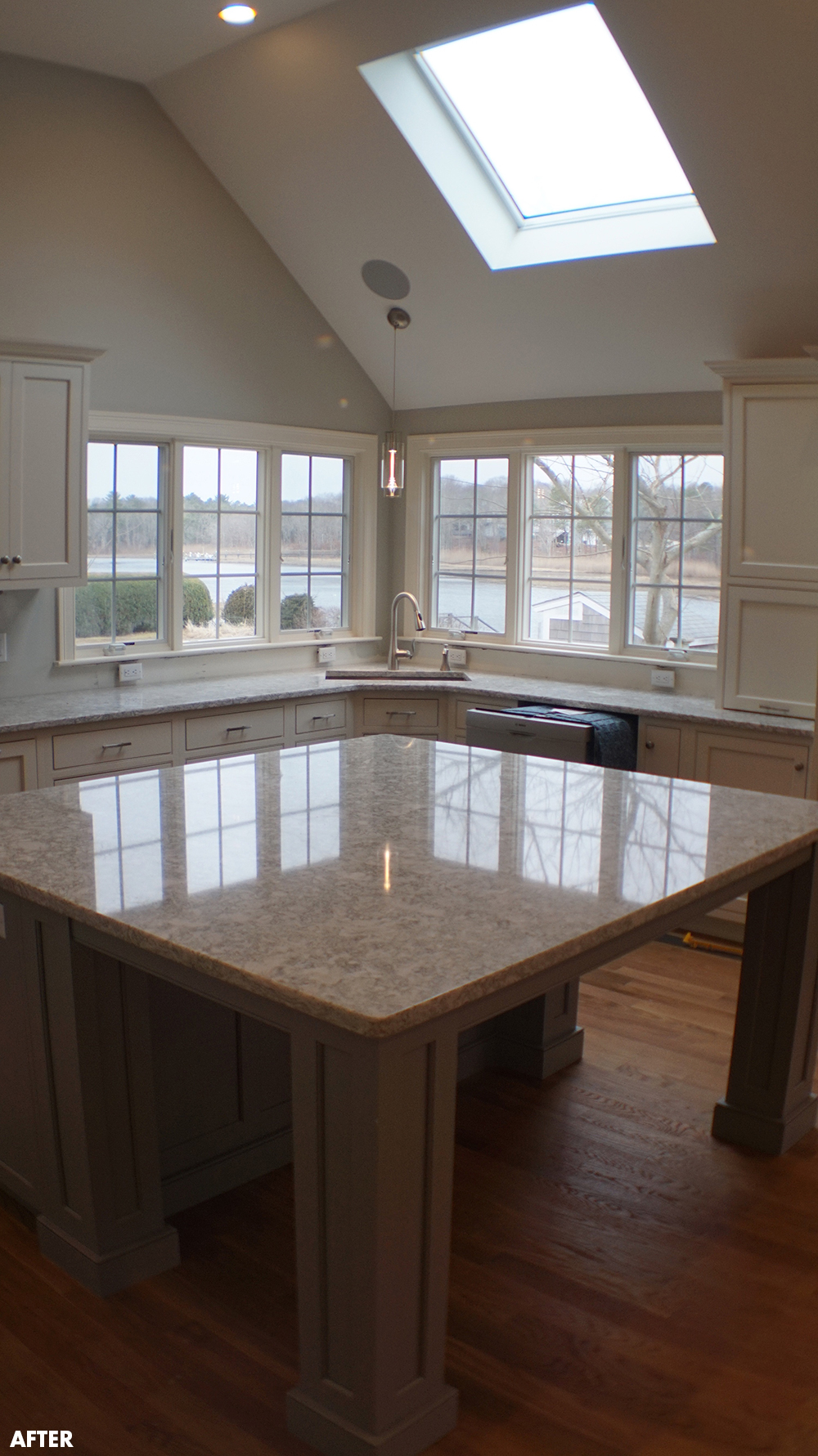 Together with a skylight overhead, which streams natural light onto the counters and island, the reworked configuration gives the living space a breezy new bearing and allows the serenity of the water views to come inside. Custom architectural millwork, handsome hardwoods and a dazzling pendant light that provides a focal point over the corner sink further finish the renovation…beautifully.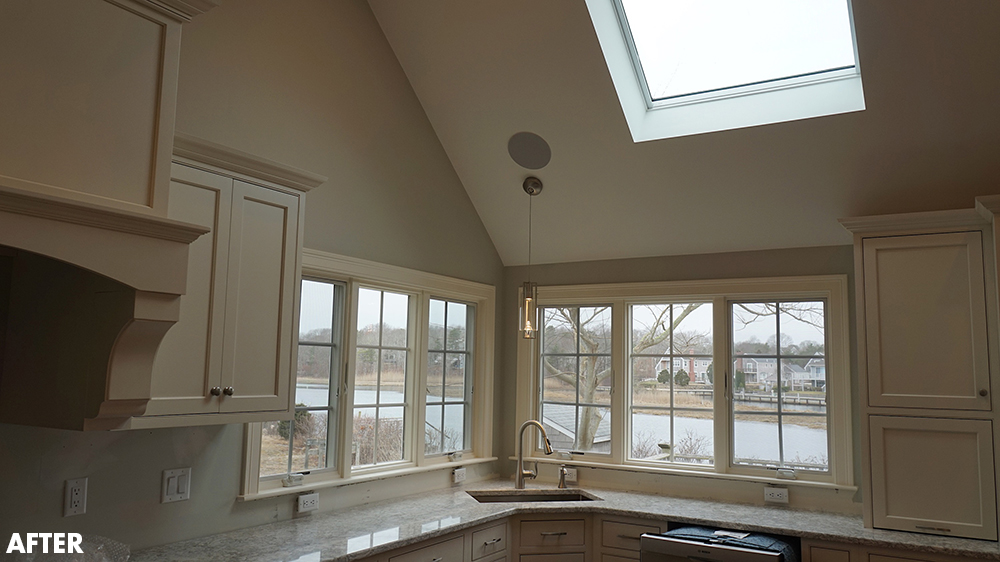 See all 6 Magnificent Makeovers:
Kitchen Sophisticate
Master(ful!) Bedroom
South Water Street Roots
Decked Out
Clutter Contained
Removing the Handicap in New Seabury