April 27, 2017 | Sandy Giardi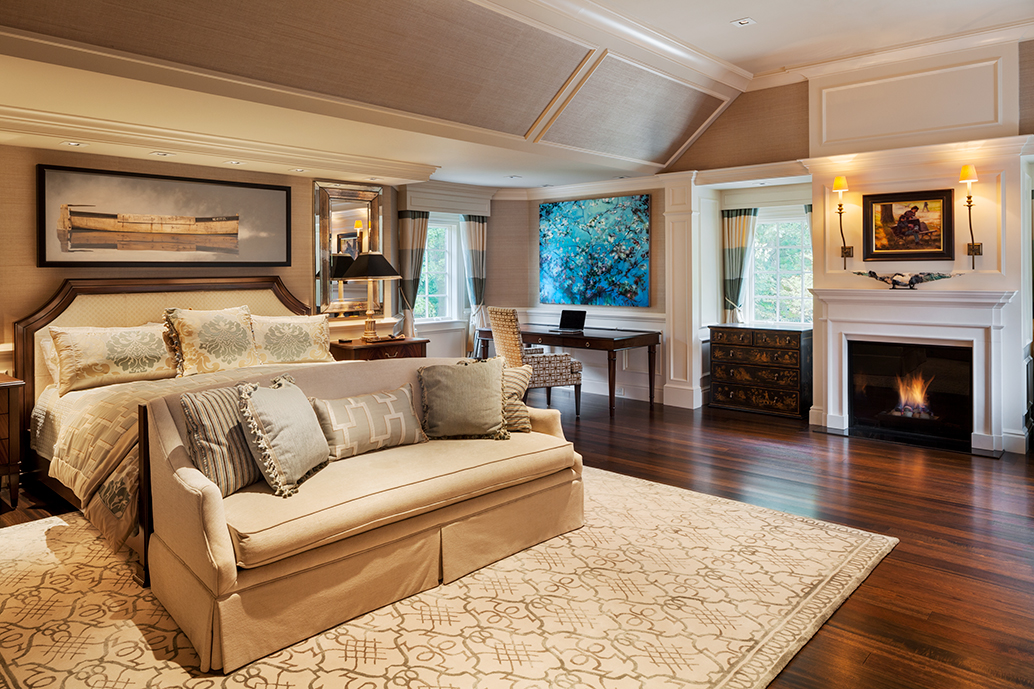 6 Magnificent Makeovers: Master(ful!) Bedroom
When a bedroom in a high-end suburban subdivision needed to be elevated from its lackluster status, FBN Construction was called upon to add both interest and a sense of grandeur to the large yet oddly confining master suite.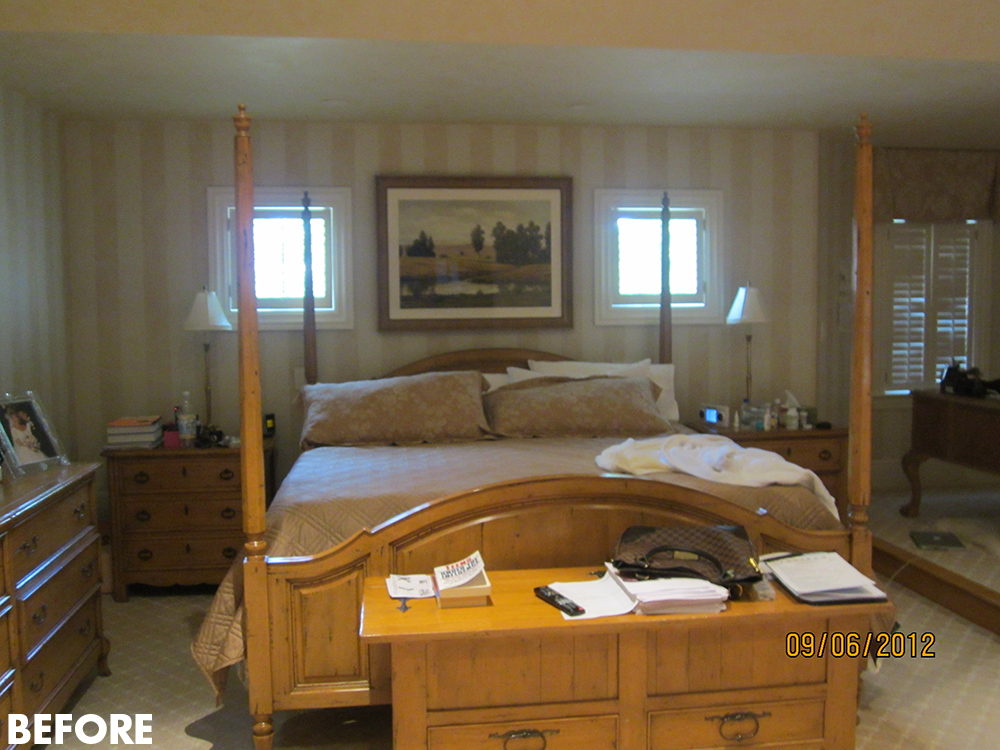 Today, the suite is virtually unrecognizable. A walnut floor, in lieu of carpet, brings cohesion and polish underfoot, while frieze moldings and lavish wood paneling accentuate the size of the room and "cozies it up." Together with a neutral textured wall covering, the wainscot and crown molding further define the areas of the room, adding drama to the space that houses the bed, writing desk and a show-stopping modern gas fireplace with a limestone mantel.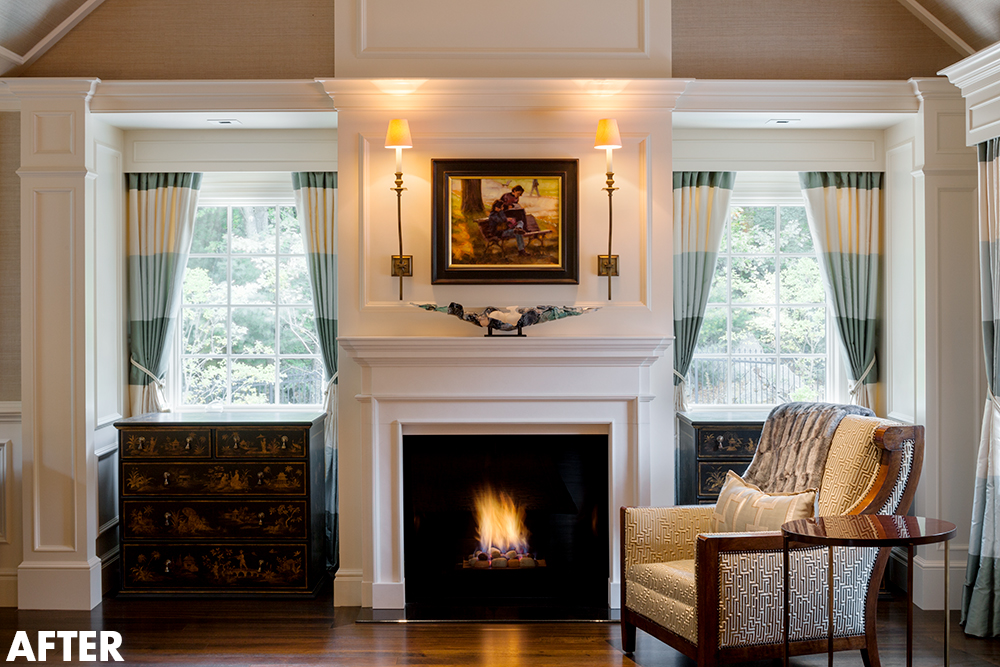 As the suite inhabits the corner wing of the second floor and was occupied during construction, this renovation was not without its challenges. The carpentry and finish detailing that make the bedroom so exquisite required custom mitering angles and complex joints from FBN Construction's team of finish carpenters, who had to bring creativity as well as mechanical dexterity to the tight working quarters. Dust management and safeguarding the newly placed surfaces during the build process was also paramount.
The fully realized space shows the payoff; finishing touches like modern art and lighting, book matched flamed mahogany furniture and a state-of-the-art flat screen TV mingle for a unified, wonderfully inviting whole. The space is "a welcoming retreat at the end of a hard day and a wonderful place to start the next," maintains FBN Construction. We couldn't agree more.
See all 6 Magnificent Makeovers:
Kitchen Sophisticate
Room with a View
South Water Street Roots
Decked Out
Clutter Contained
Removing the Handicap in New Seabury