April 27, 2017 | Sandy Giardi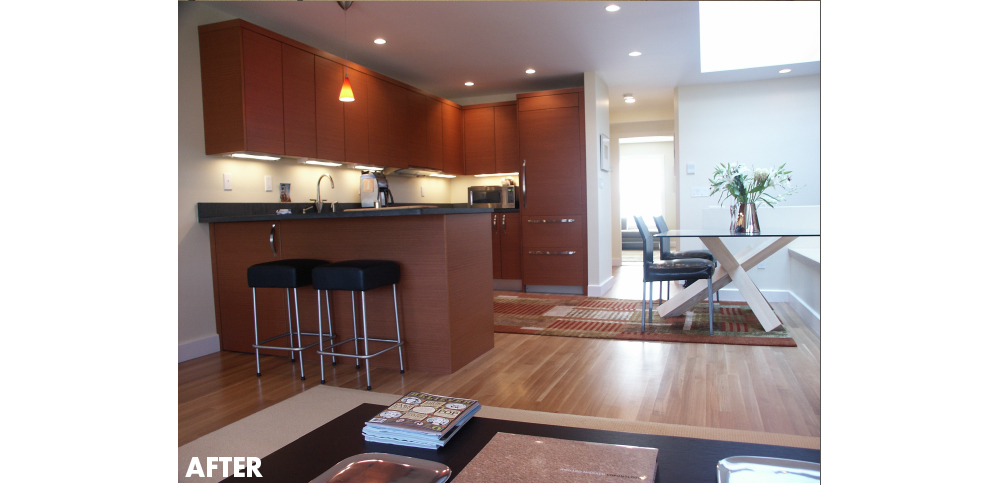 6 Magnificent Makeovers: Kitchen Sophisticate
While it's true Boston's Back Bay has a distinctive, old-world charm, the homeowners of a Marlborough Street condo didn't want their kitchen to look like a thing of the past. They called upon Essex Restoration to contemporize their former utilitarian galley kitchen and make it an attractive and integral part of a larger aesthetic.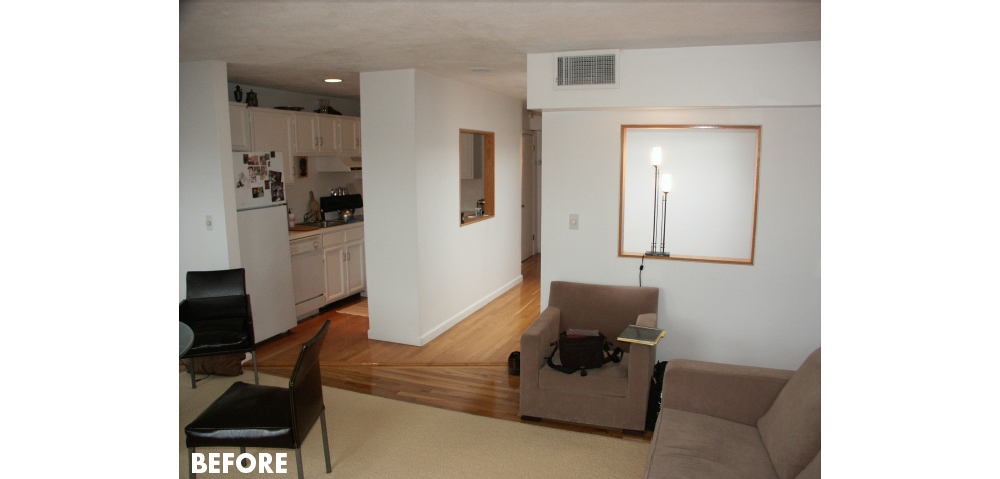 To achieve a more open and of-the-moment look, Essex Restoration removed a few walls in the former living space, sending the sunshine cast from the skylight into the kitchen and adjoining living room. These structural changes also freed up some square footage beside the entry stair. The team fashioned an inviting eating nook that houses a custom breakfast table where the homeowners can sip their coffee with the morning sun.
Because the kitchen is now visible from the dining and living areas, the Design/Build firm concealed the appliances in the same rich wood of the cabinetry, and even incorporated a range hood that retracts when it's not in use. Now the hub of this city condo has a sophisticated, clean-lined vibe more attuned to its urban setting. 
See all 6 Magnificent Makeovers:
Room with a View
Master(ful!) Bedroom
South Water Street Roots
Decked Out
Clutter Contained
Removing the Handicap in New Seabury