April 16, 2015 | Anonymous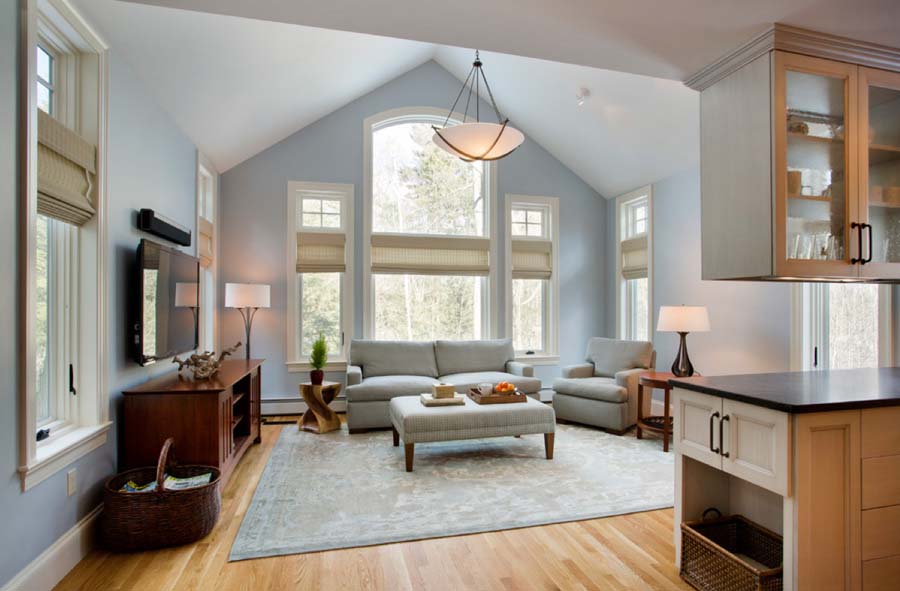 Thomas Buckborough & Associates recently remodeled a large brick colonial, transforming it into a space filled with natural light, high ceilings, and beautiful details. 
Below, the living room is open and airy, and large windows fill the space with sunlight. A light blue hue on the walls adds a calming touch, and makes this space inviting. Thoughtful arrangement of the furniture lets the living room flow seamlessly into the kitchen.  
The kitchen is clean and contemporary, with a mix of natural colors that keep it feeling grounded. State-of-the-art appliances bring this kitchen into the modern age, and the hanging pendant lamps add soft ambiant light.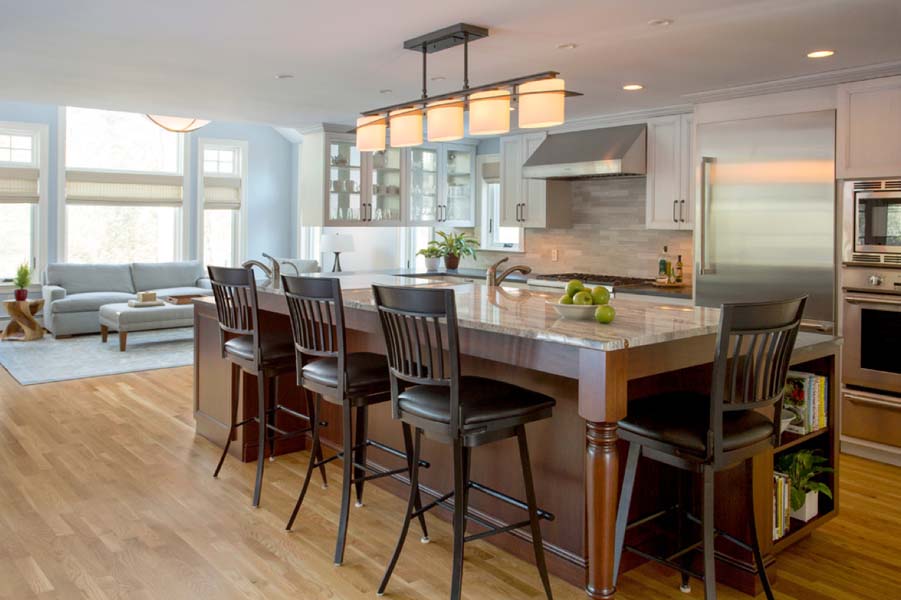 Below, a closer look at some details in the kitchen. A dark countertop complements a cream and silver-hued backsplash, again making this room a wonderful balance of light and dark shades. Ample cabinetry ensure plenty of storage space.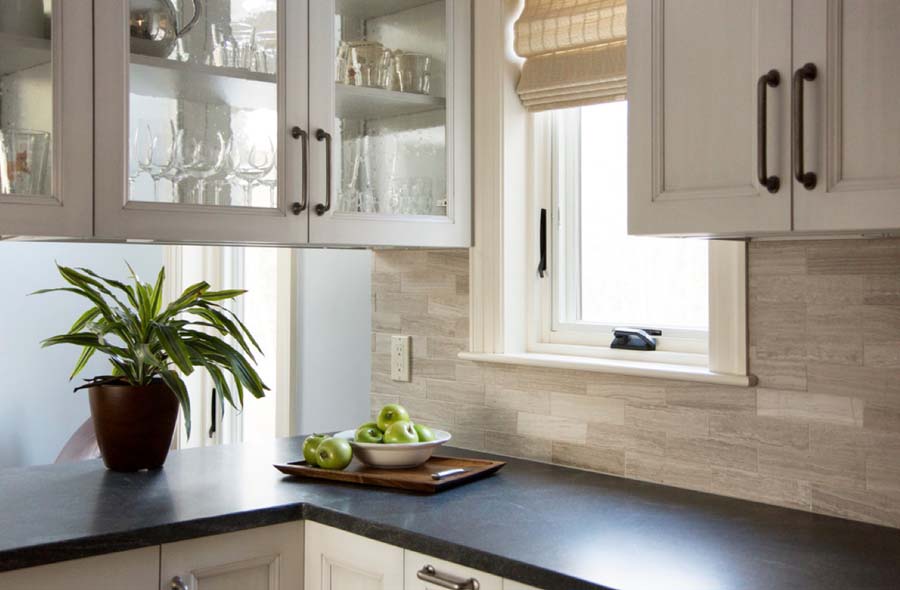 Cat-friendly accents like this eating nook make the home feel personalized, and were added as a custom touch. This little nook ensures that the family pet has a safe place to eat, staying out of the way of passerby.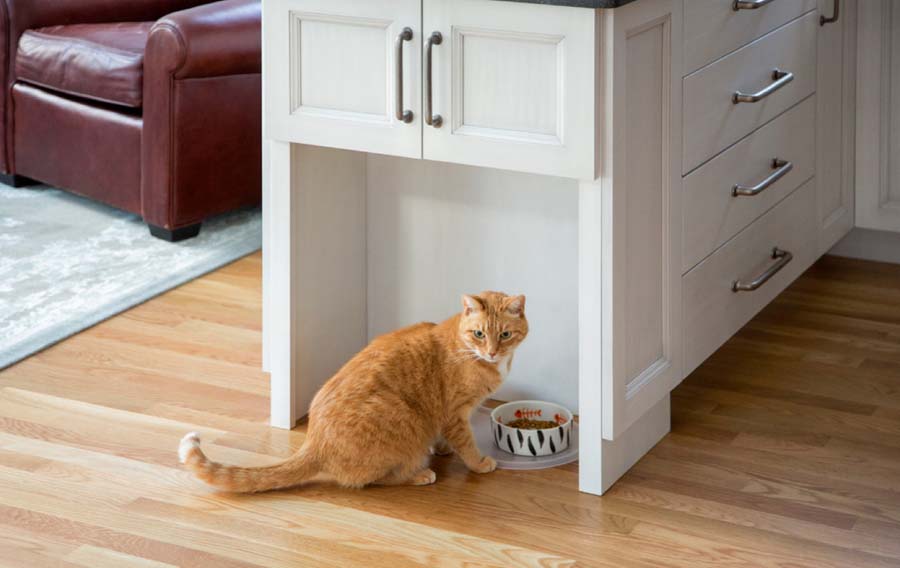 Another small space serves as the perfect lookout for the cat.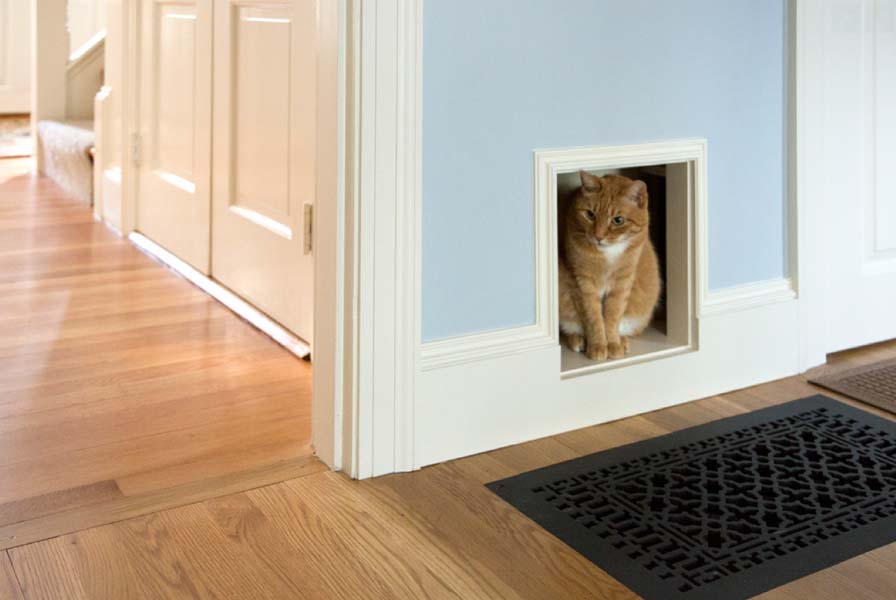 The Master Bathroom was done in cooling grey tones, resulting in a clean and sophisticated space.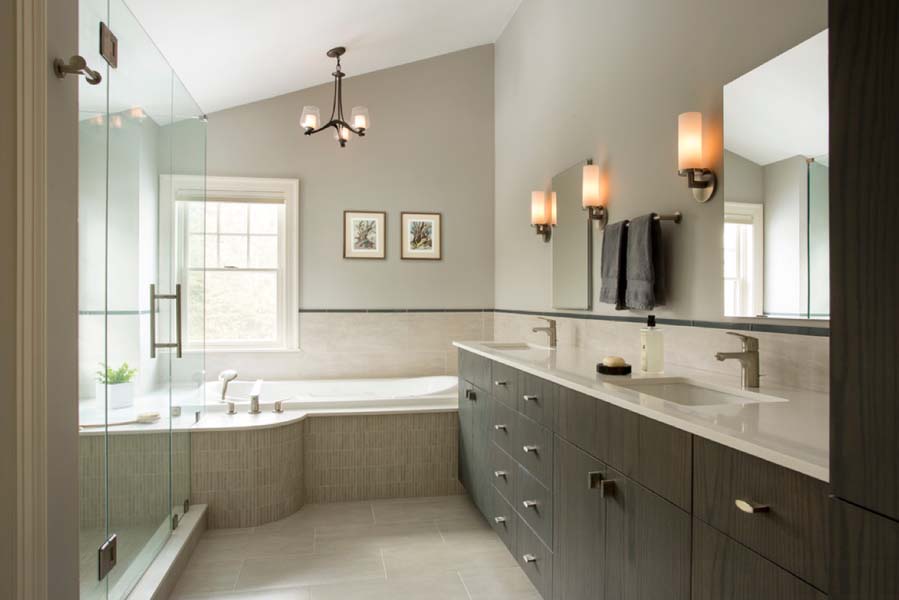 A large shower and tub complete this bathroom. We love how the tub extends into the shower and acts as a sitting bench or storage shelf.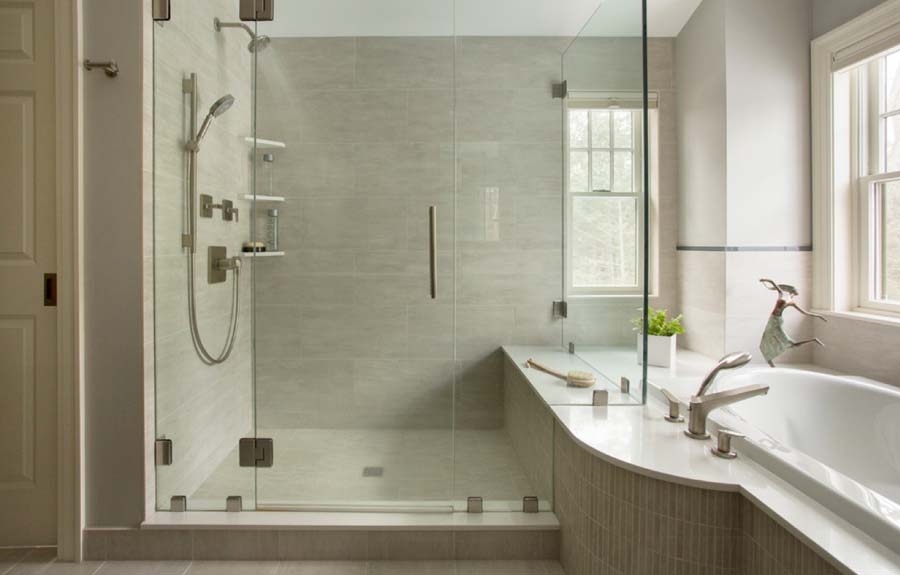 Finally, a home office gets the prime view out a bay window. Sliding French doors add style while also keeping out excess noise. We wouldn't mind working from home in a space like this!