November 11, 2015 | Anonymous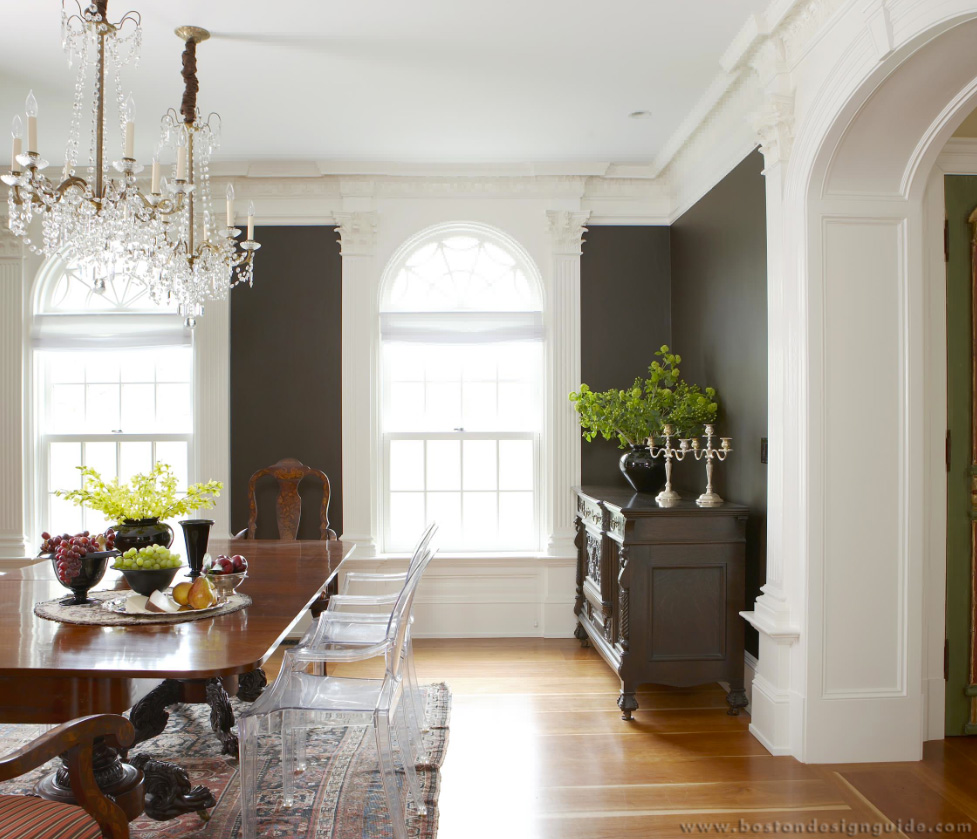 During the holiday season, the dining room takes center stage as the heart of the home. Now is the time to take full advantage of this often-underused room to entertain family and friends. Here are 10 beautiful dining rooms that will inspire you to make the most of this space. 
You can't go wrong with a traditional, formal dining room. Oak Hill Architects designed the space below, and we love the classical influences like the decorative moldings, crystal chandeliers, and sturdy oak furniture.
Jan Gleysteen Architects takes a similar approach, with an Oriental rug, grasscloth walls and chandelier. The space feels inviting on its own, and we can only imagine how wonderful festive garland and decor would look.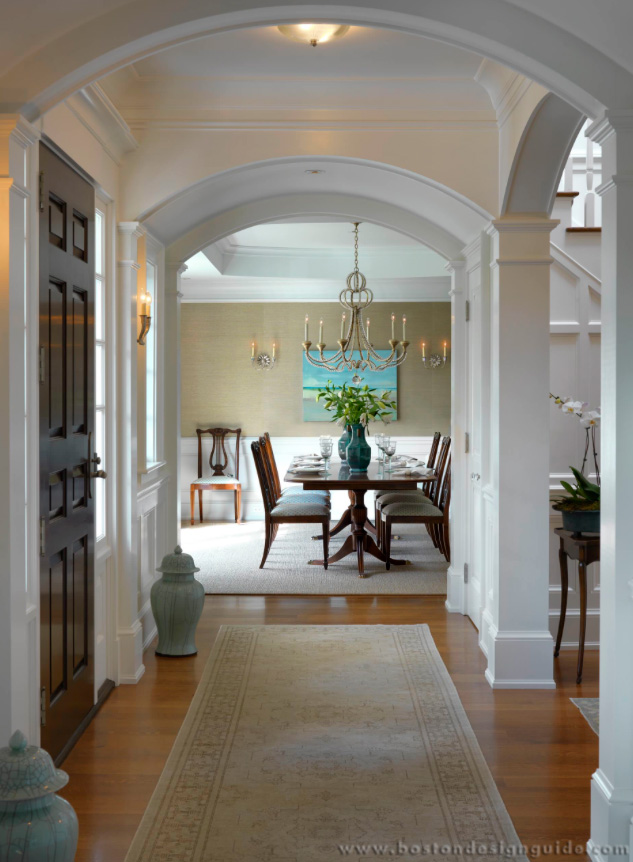 Jan Gleysteen Architects, photo by Richard Mandelkorn
This space by Patrick Ahearn Architect mixes patterns, colors and personal accents for full effect, and the result is a space that feels curated but not busy.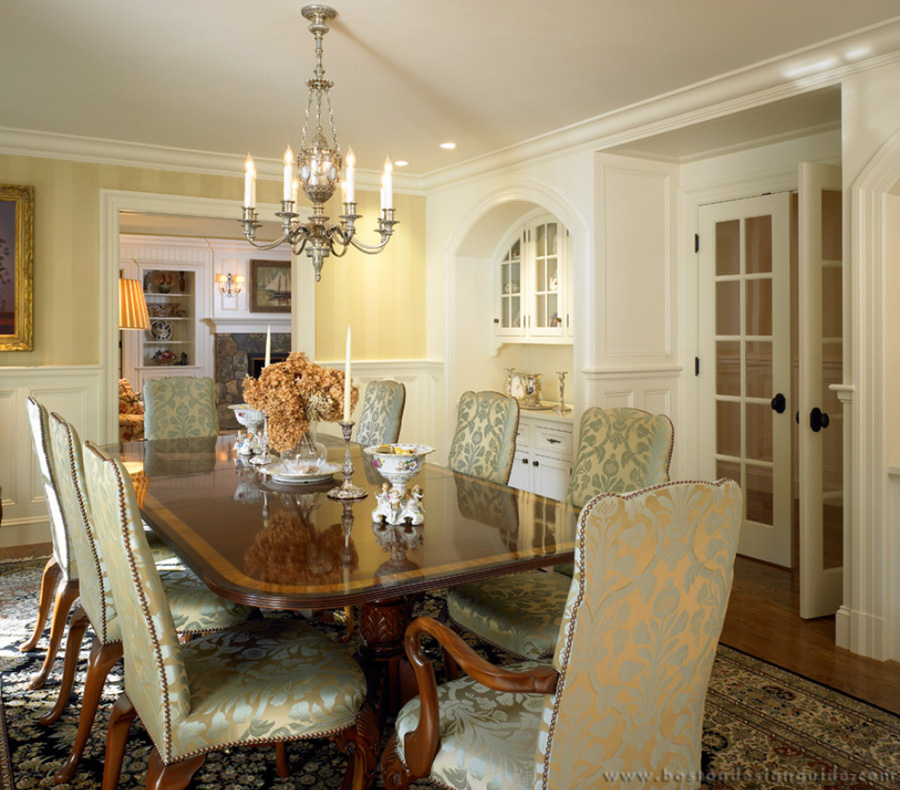 The dining room below is traditional in style with refined, modern accents - the eclectic hanging spheres, gilded drapery and gold accents give the space an of-the-moment twist.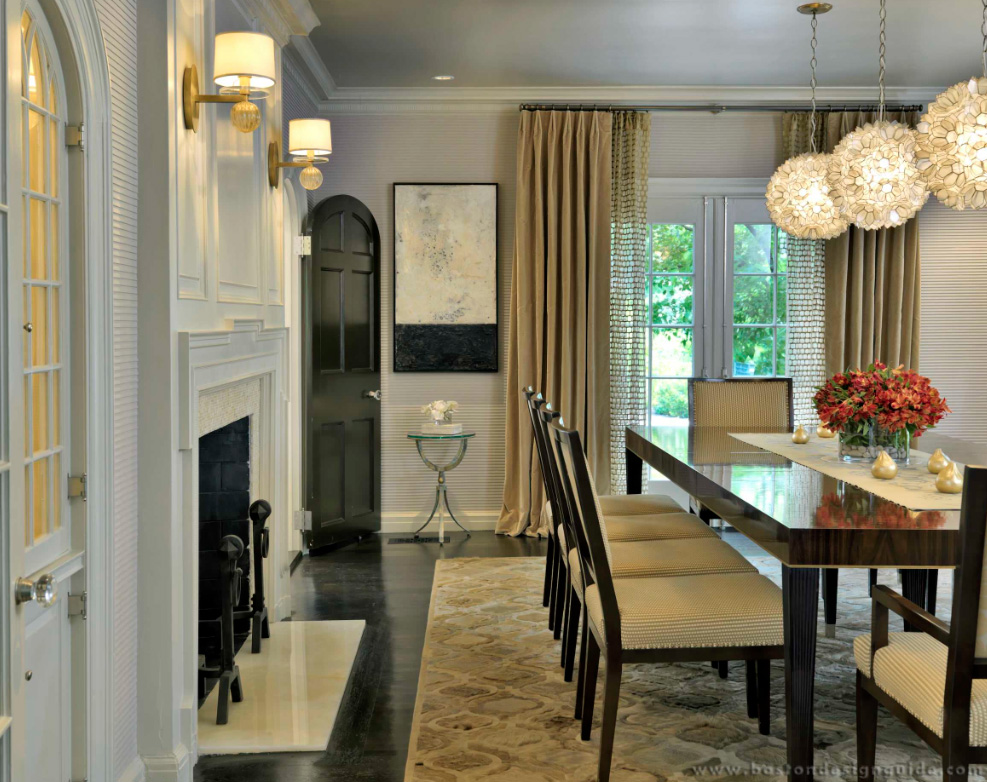 Meyer & Meyer Architecture & Interiors
A darker, dramatic dining space by Cutting Edge Homes uses metallic accents and unexpected patterns in a traditional setting for a unique look.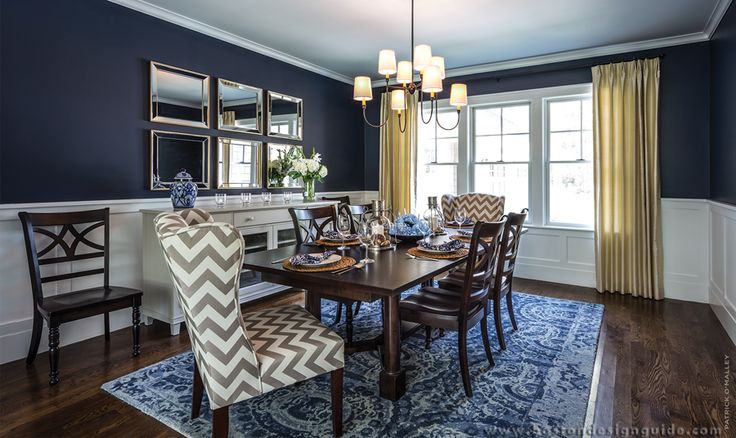 White walls with black accents and clean lines make for a decidedly modern feel in this space by LDa Architecture & Interiors. Carefully chosen accents and decor stand out against the more uniform color palette.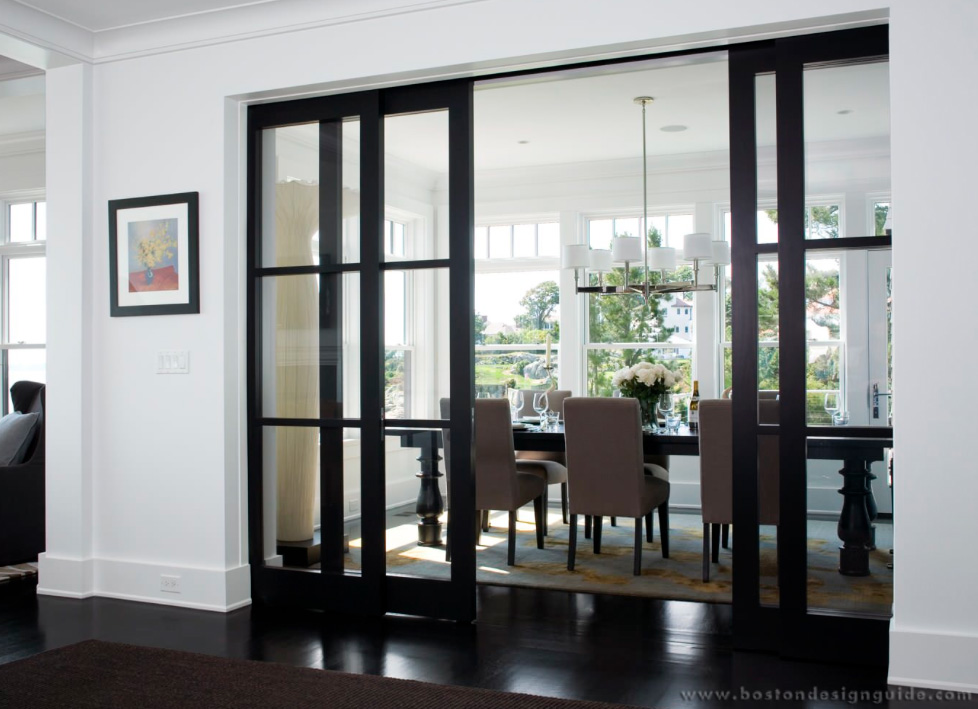 Foley Fiore takes a modern approach with the kitchen/dining space below. A modern dining room lets a few curated pieces stand out - below, the red dining chairs and hanging square lamps make a statement.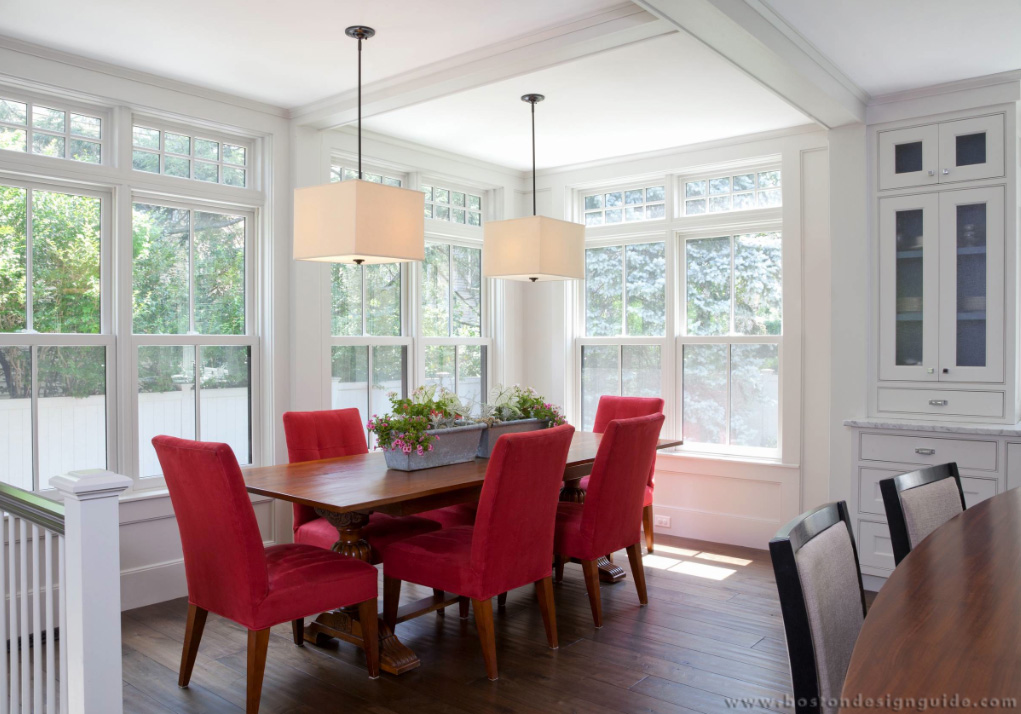 An all-white dining room is another classic approach. This space by SLC Interiors is elegant and timeless, with plenty of room for holiday decor.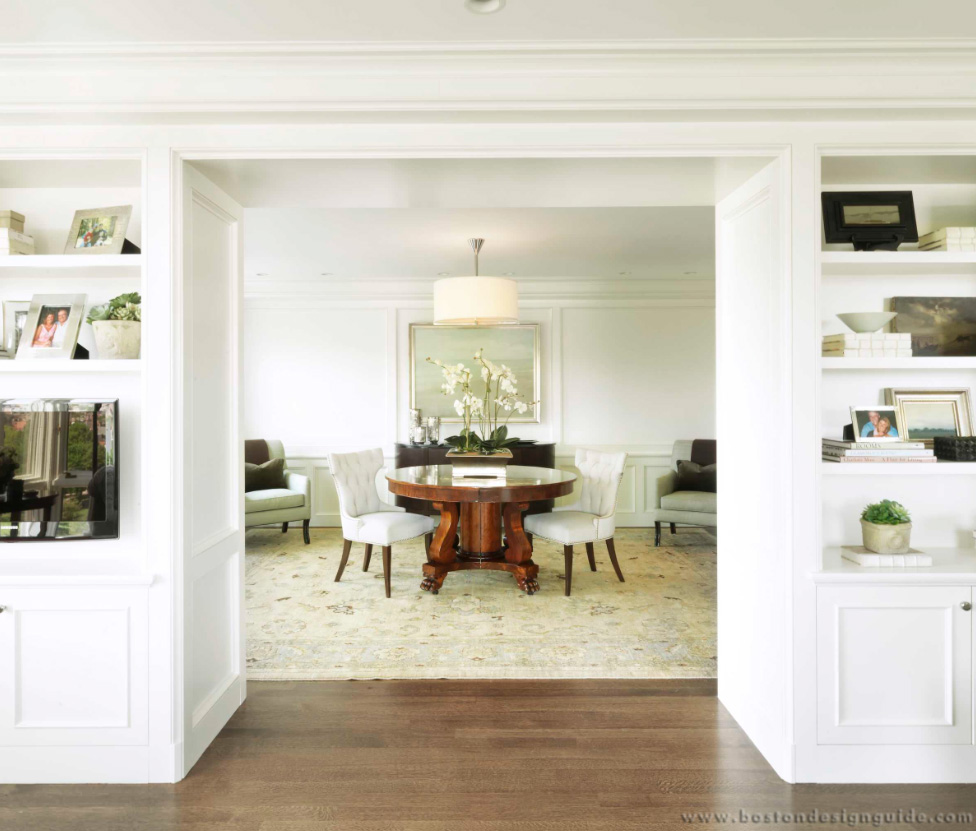 Catherine & McClure Interiors creates an expansive, elegant space in warm shades of white, cream and beige. We love this room's dreamy feel - a stunning vantage point for watching the first snow.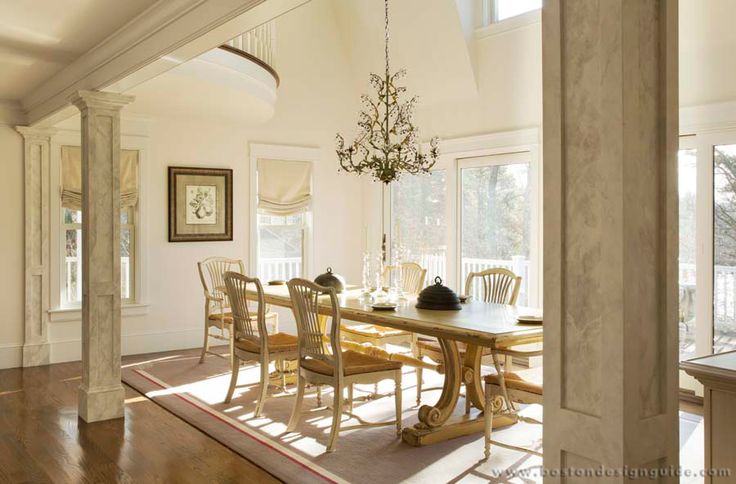 Finally, this dining space by brookes + hill is wonderful in its French country cottage simplicity. We love the rustic chic feel of this space.