February 2, 2017 | Sandy Giardi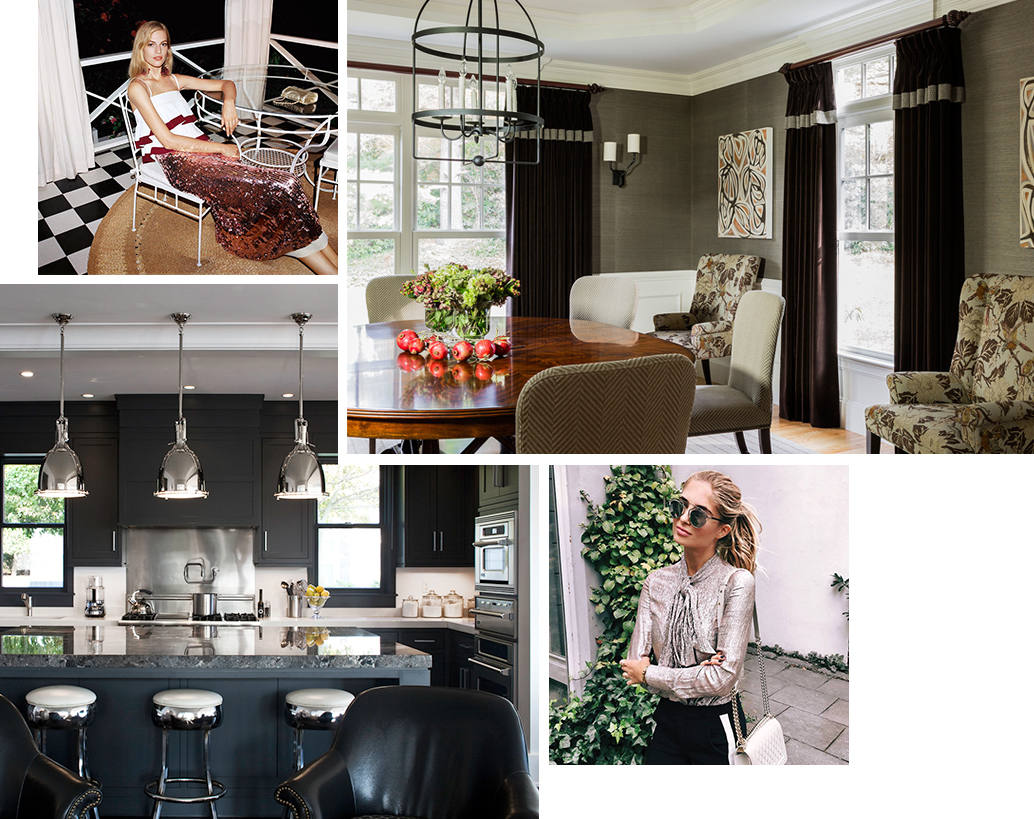 Interior designers have long been influenced by what they see on the runways. It makes sense. After all, the fashion industry and the world of design share a similar vocabulary: a love of fabrics, form, the use of accessories and accents, and an attention to detail as well as great care for the overall aesthetic. It follows that many of the looks we see in the lines of top fashion designers—in some shape or form—make their way into the home. As Rose Ann Humphrey, founder of interior design firm Home Life, puts it: "Fashion comes first." We've identified some of the hottest trends in the fashion world's 2017 collections. Take a look at how New England interior designers channel these styles in their clients' abodes.
Romance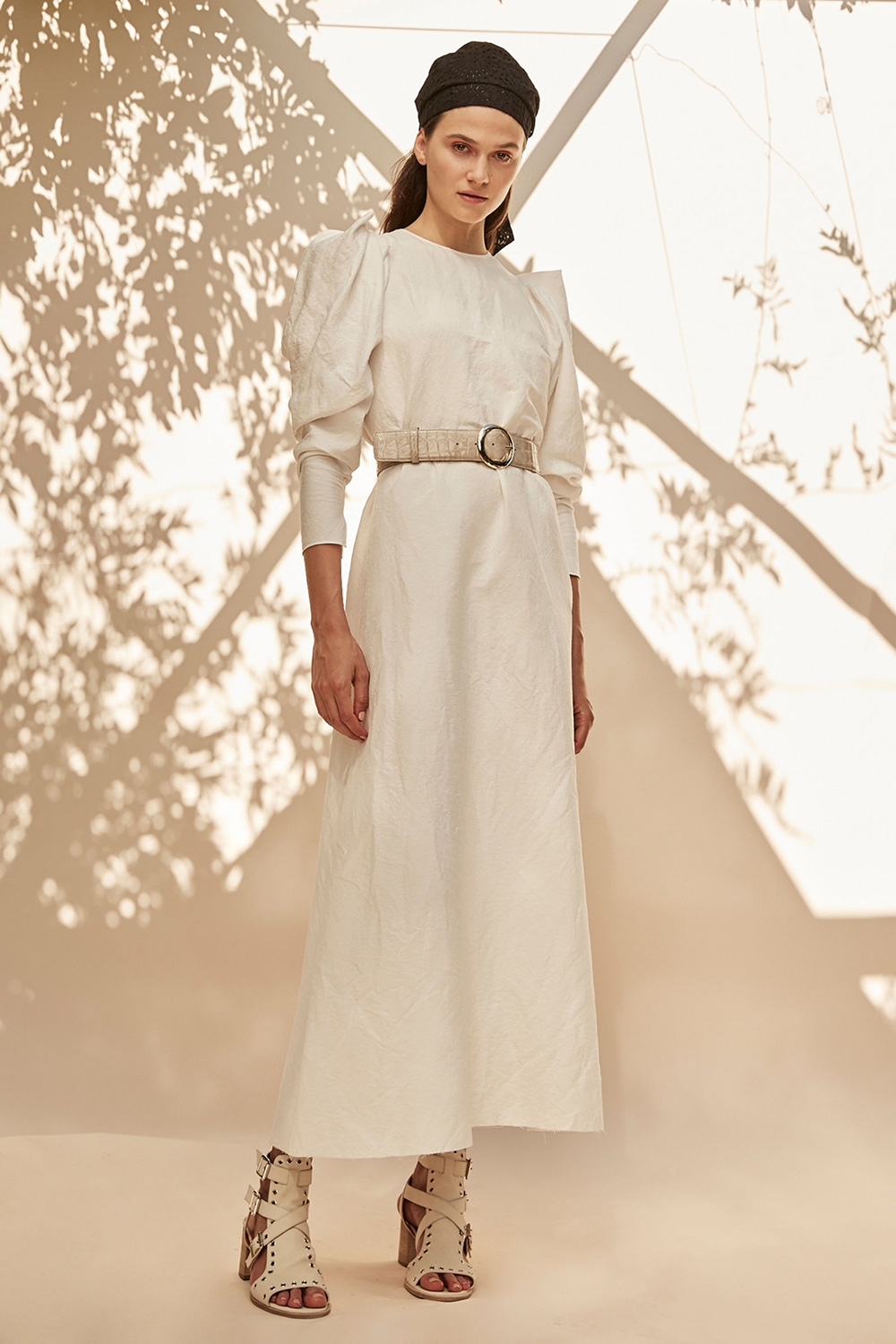 Derek Lam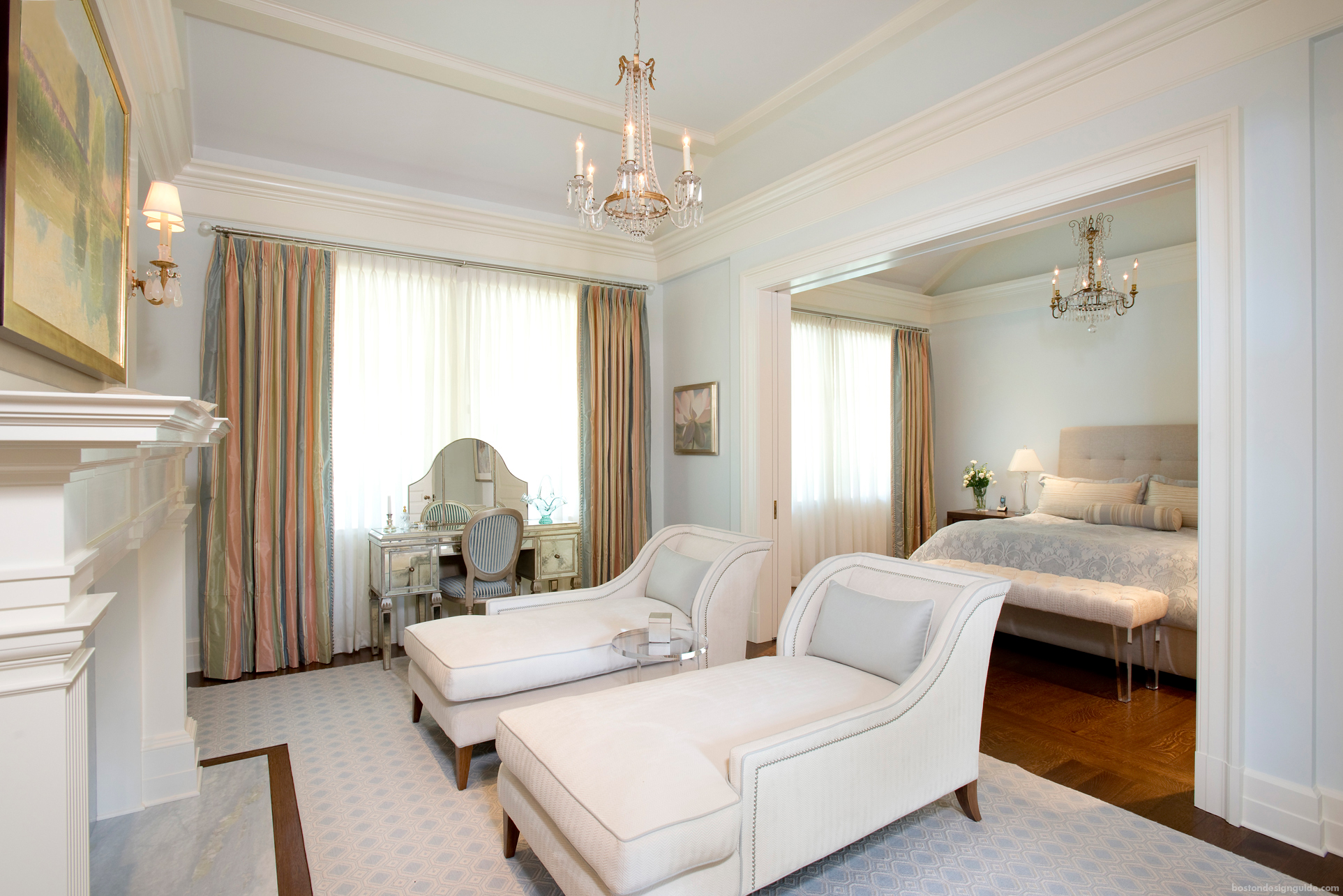 Susan Shulman Interiors; photo by Shelly Harrison Photography
Just as Derek Lam's eloquent, fresh-as-cream sheath marries soigné lines with a soft drape, so does Susan Shulman Interiors' beautiful master bedroom and sitting area. Susan Shulman, who used to be in fashion, developed her command of fabrics and their properties at the retail level, buying at New York's 7th Avenue. Here, her style of "timeless sophistication" and "restraint" is realized through a pairing of tailored fireside chaises, a soothing palette and shimmering draperies, which, like the pouf of Lam's sleeve, bring softness and impact.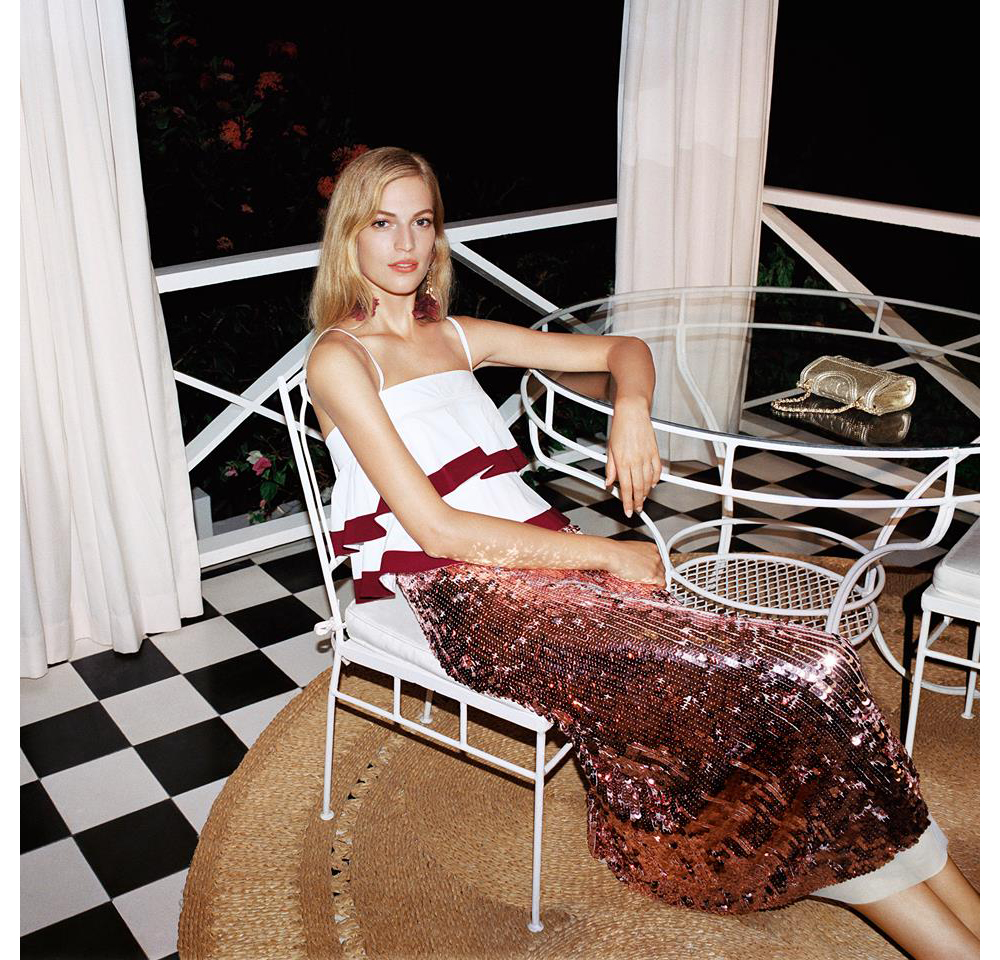 Tory Burch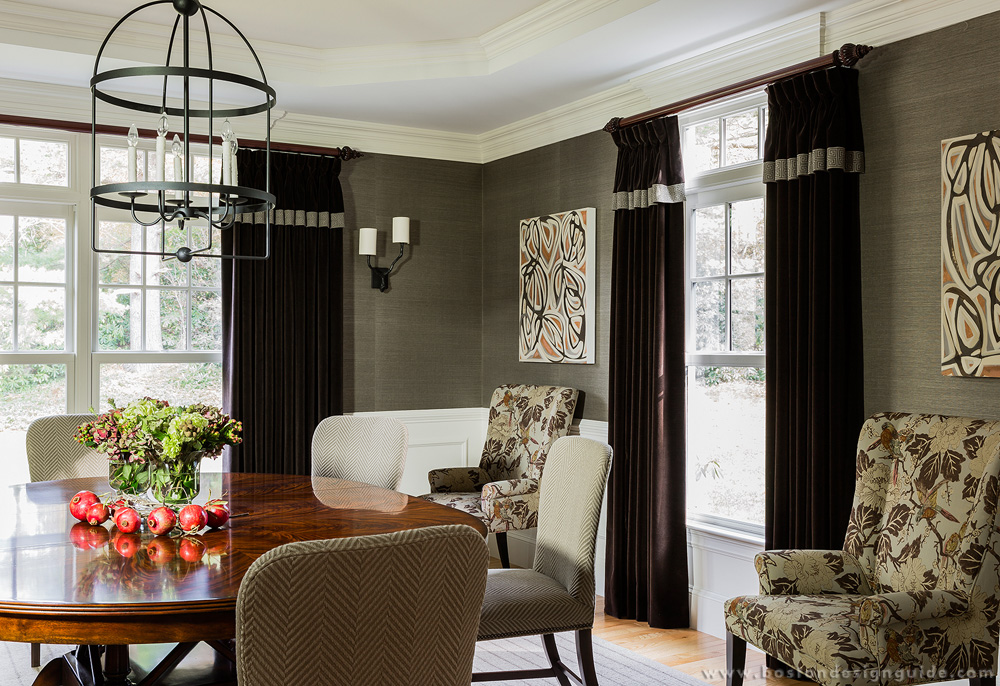 Elizabeth Home Decor and Design; Photo by Grow Photography (Raleigh, NC)
"It's hard for me to be too casual," says Elizabeth Benedict of Elizabeth Home Decor and Design. And you might say the same for Tory Burch's two-tiered top and sequined skirt. Both the Burch outfit and the above dining room use luxe fabrics—whether sequin or velvet—to add romance, as well as a hint of opulence to their overall aesthetic. Benedict chose the petticoat drape with trim for the deep chocolate window treatments to add another layer of beauty and play up the transom and height of the window.
Florals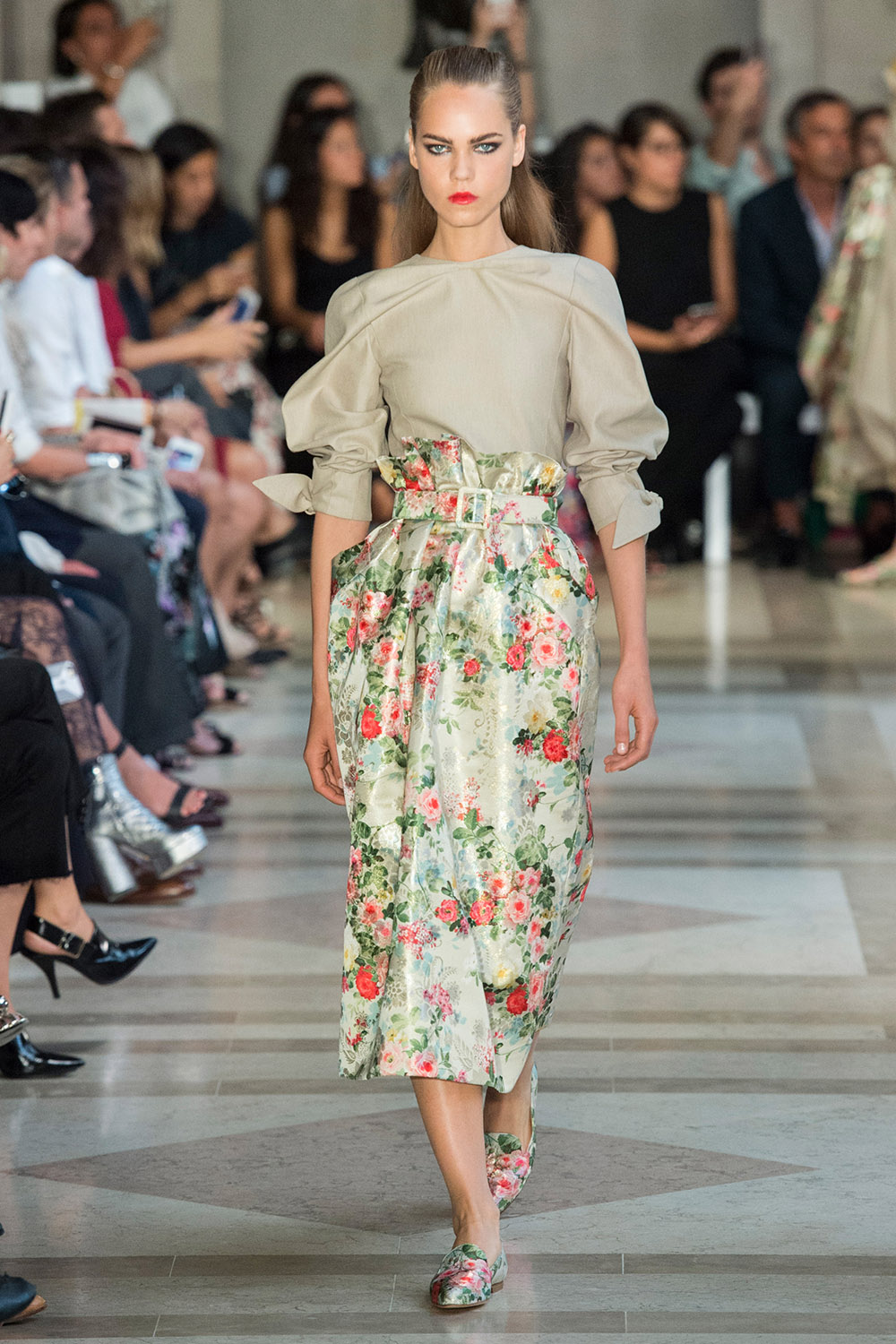 Carolina Herrera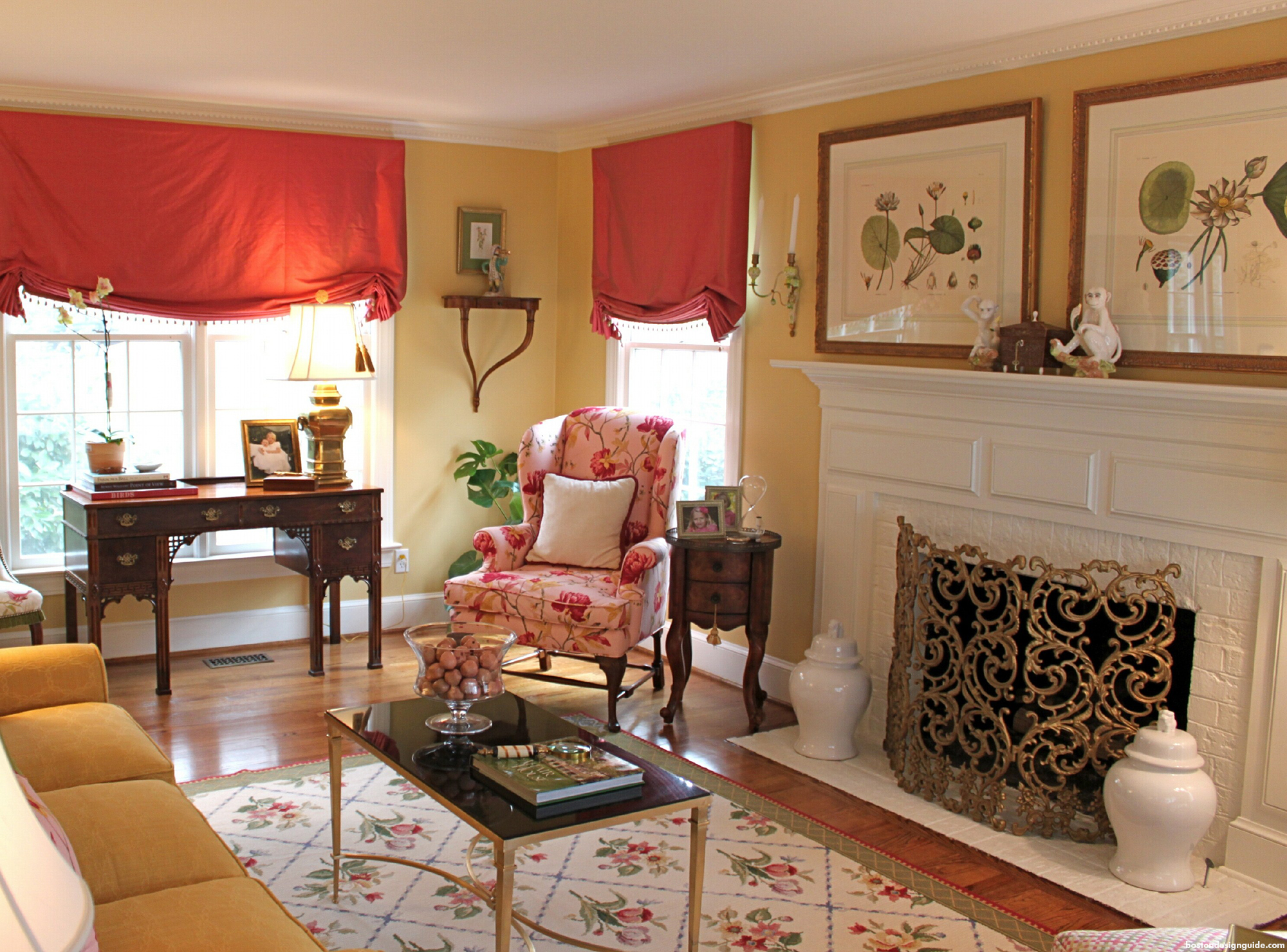 Elizabeth Home Decor and Design; Photo by Grow Photography (Raleigh, NC)
Florals are a mainstay in couturiers' spring collections just as they are in traditional home designs. As shown both in Carolina Herrera's dress and in the above living room by Elizabeth Home Decor and Design, flowers take on even more power when paired with solids. While Herrera's blooms bedeck fields of subtle green, Benedict goes bright and lively, pairing her botanicals with swaths of persimmon and marigold.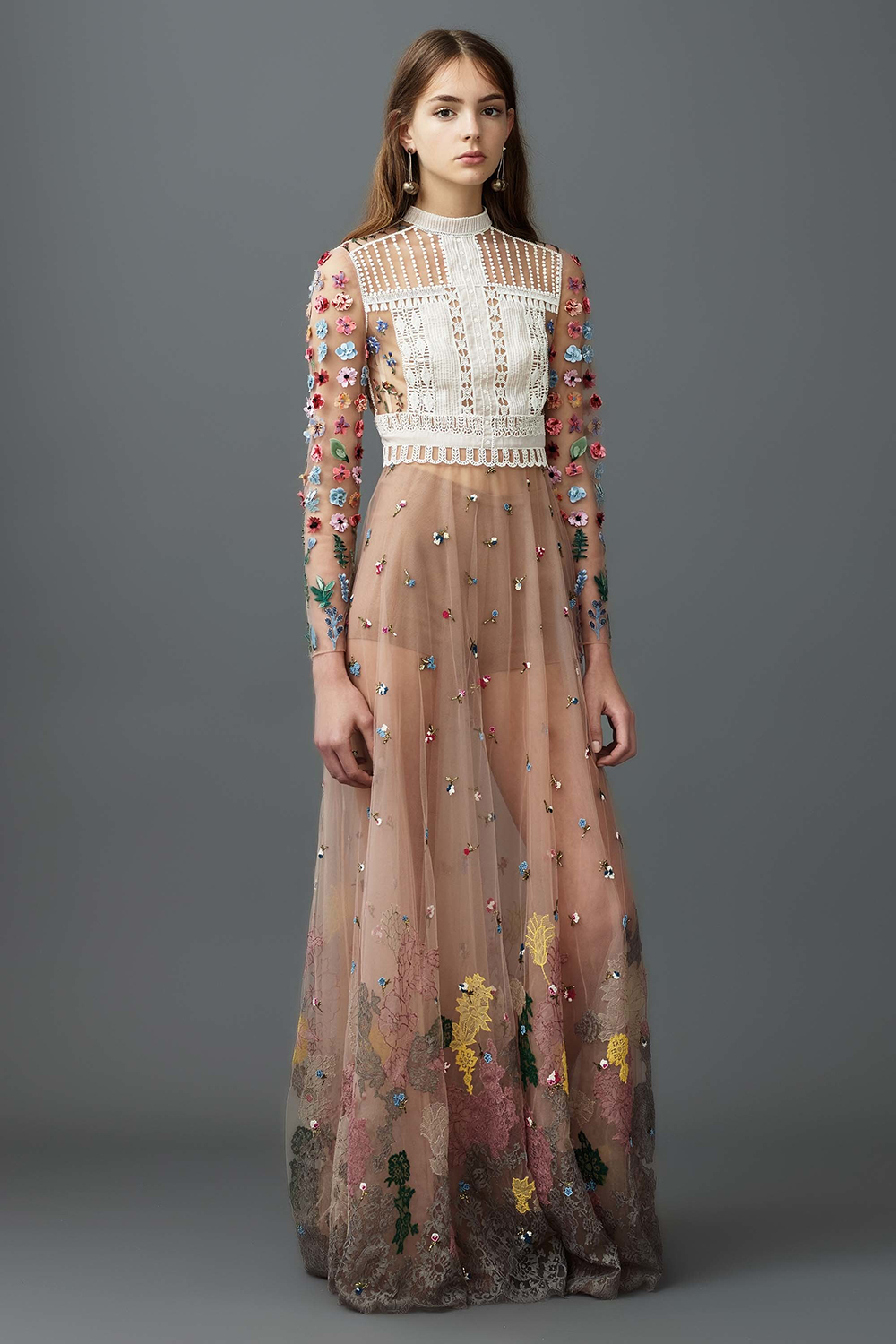 Valentino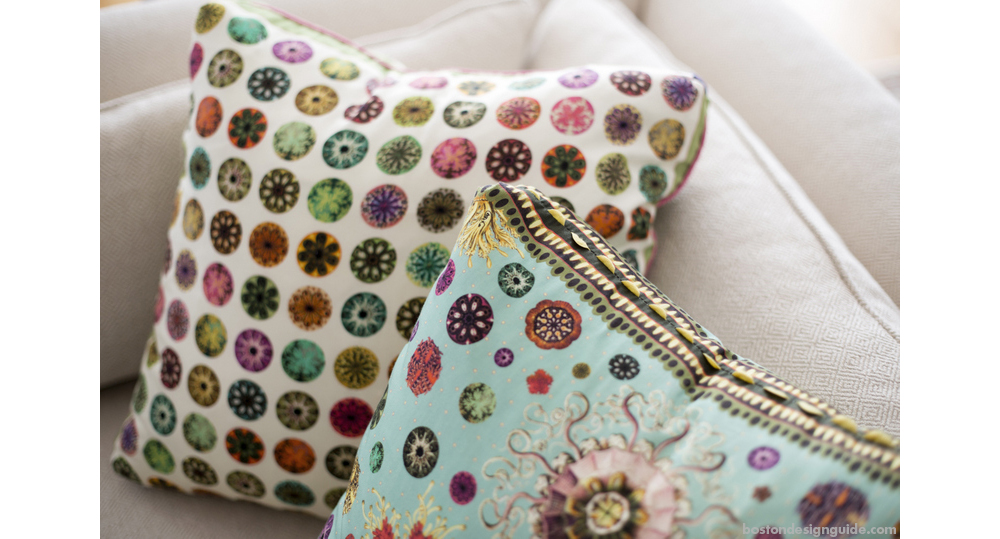 Photo courtesy of Home Life
Homeowners don't need to recreate the Garden of Eden in their living areas to enjoy the cheerful allure of well-positioned petals or a sunny blossom. Just as tiny beaded flowers stand out like jewels on Valentino's muted confection of a dress, so too, can they awaken neutral color palettes. Pillows, like those created for Rose Ann Humphrey of Home Life, are a great way to give blooms a "just-enough" presence.
Metallics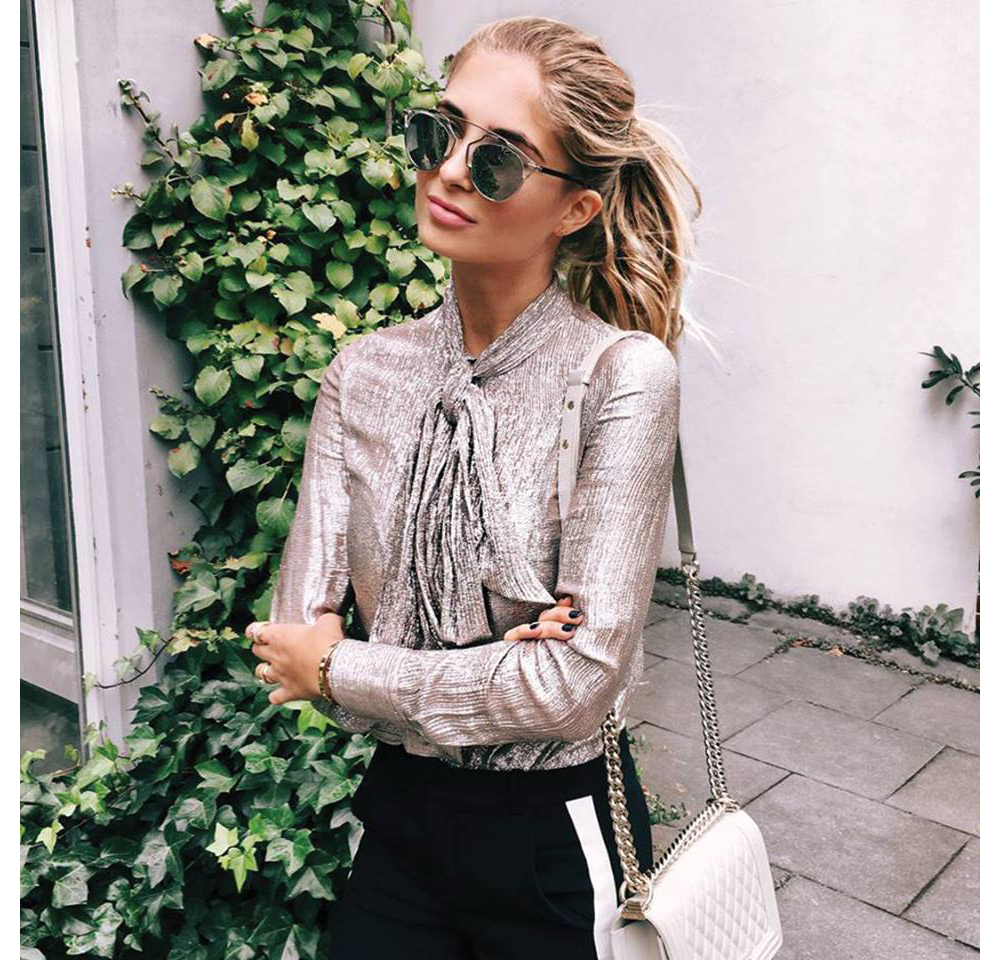 Tory Burch
The interplay of black, white and chrome has both a cutting-edge and a timeless appeal. In the kitchen above, LDa Architecture & Interiors' design pros eschew the highly popular brass for the cooler, mirrored tones of silver. Tory Burch went a similar route with her shimmering pewter blouse. Both deliver punch to their respective looks, and come off as sleek and polished whether accessorized with a chain handbag and sunglasses or by leather chairs and a glossy countertop.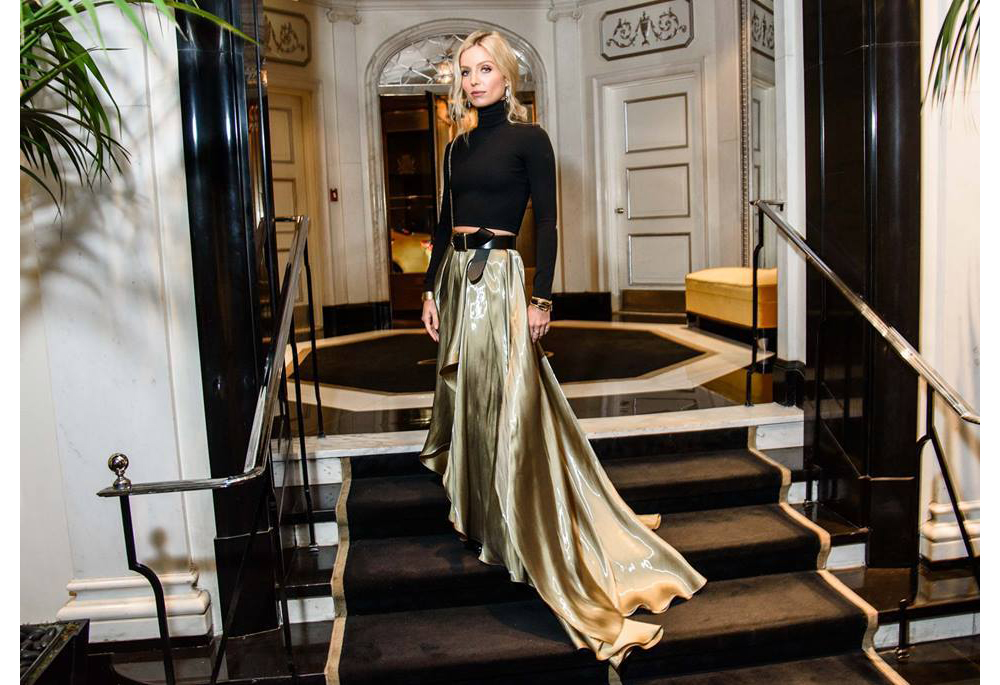 Ralph Lauren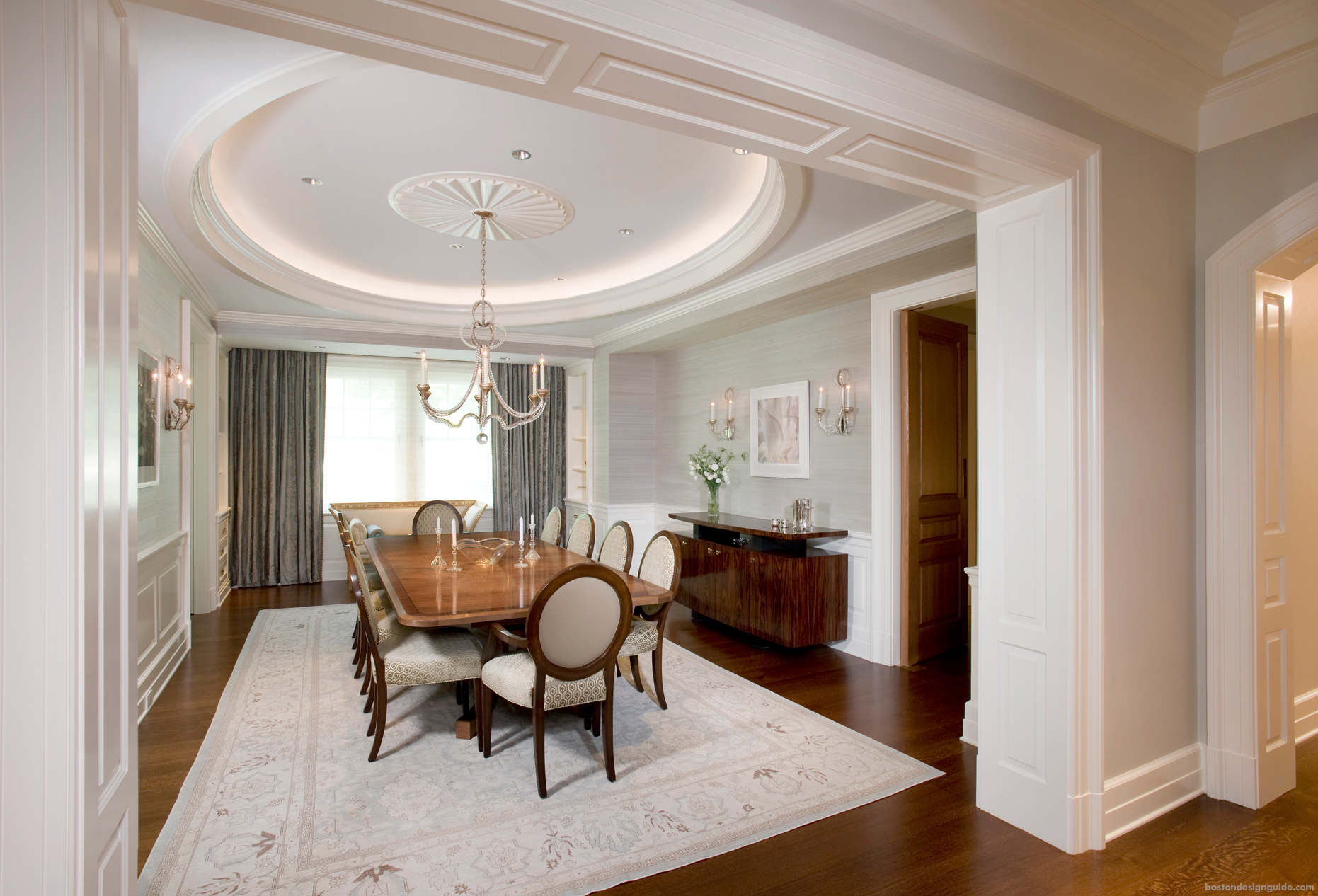 Susan Shulman Interiors; photo by Shelly Harrison Photography
"I love a little bit of metallic," says Susan Shulman, particularly in the dining room, master bath or bedroom. While Ralph Lauren incorporates a golden cascade in his eveningwear, Shulman opts instead for shimmering deep gray draperies. The resplendent patterned textile unites the room, drawing out the tones of hushed silver and dove gray of the rug as well as the light-catching crystal candle chandelier and sconces. While metallic fabrics often aren't durable enough for upholstery, she explains, they're great for window treatments and accents.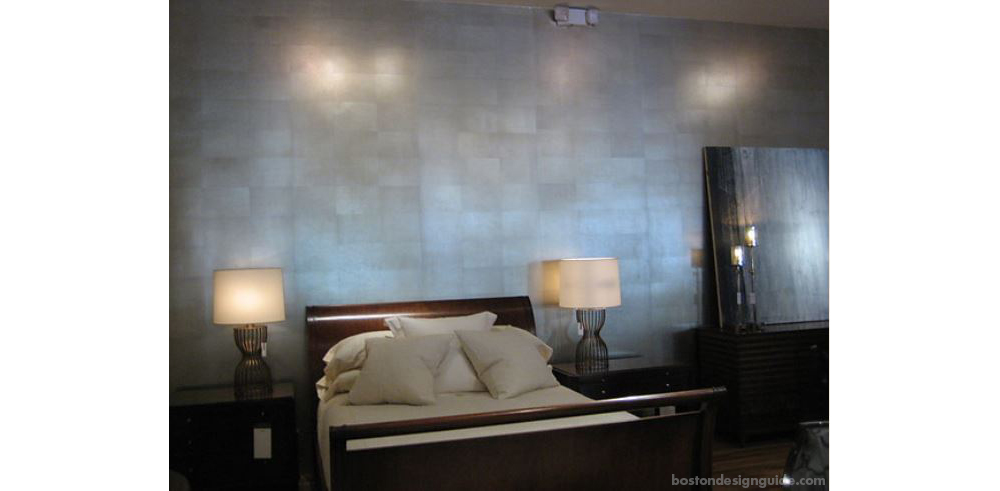 Phillip Jeffries wall covering; courtesy of Home Life; available at Boston Design Center
Wall coverings are another way to bring a little glitz into one's lair, maintains Rose Ann Humphrey. These days, wall coverings are de rigeuer, adding interest and dimension to spaces large and small, as well as concealing imperfections. Humphrey fancies the simple but stunning designs of Phillip Jeffries and Maya Romanoff. If you like the look but are a bit commitment-shy, firms like Zoffany make beautiful trims for textiles that add a hint of sparkle.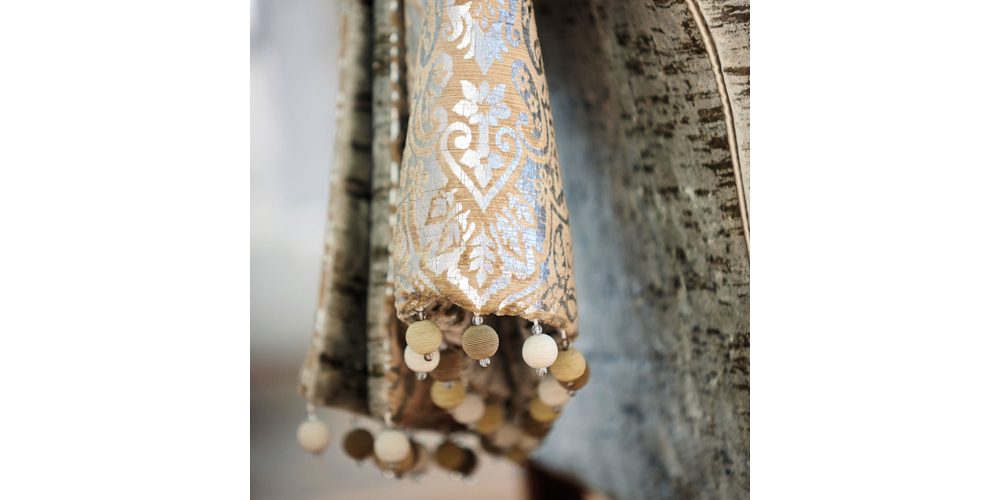 Zoffany trim; courtesy of Home Life; available at Boston Design Center
Mixed Fabrics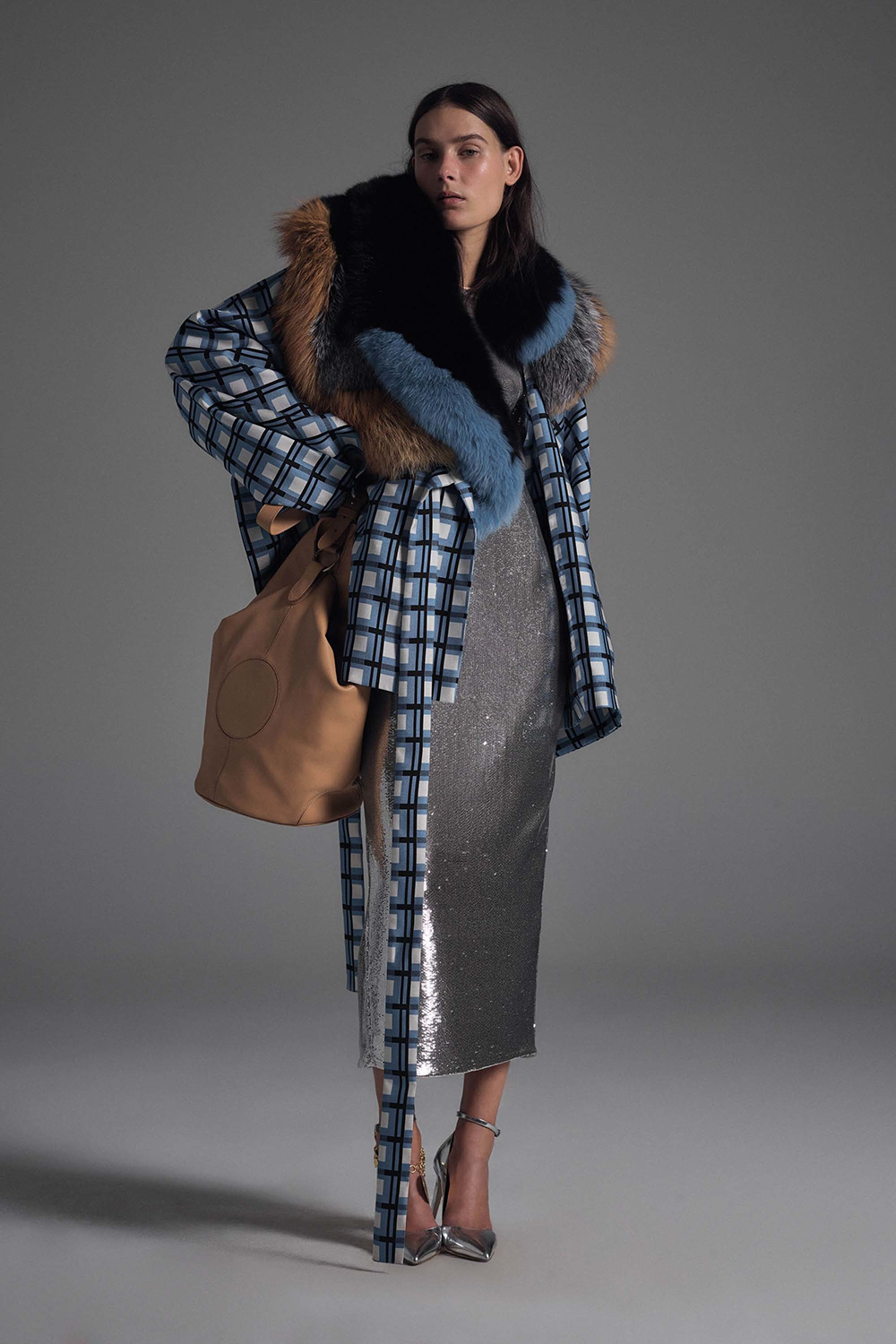 Diane von Furstenberg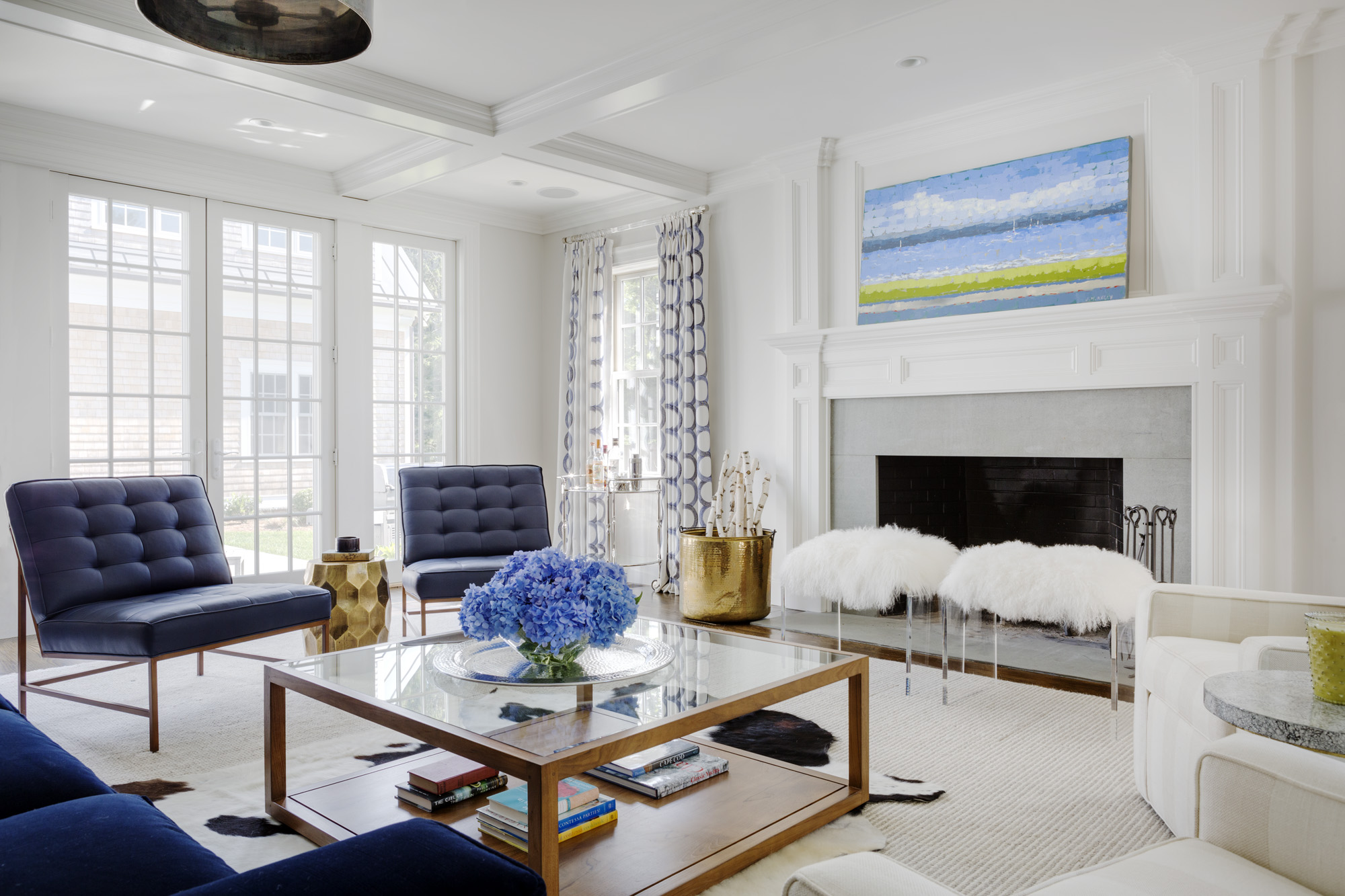 LDa Architecture & Interiors
Mixing patterns and texture is nothing new for interior designers. They're adept at curating multilayered spaces that are personalized to the client and home and yet somehow cohesive. Perhaps fashion mavens are taking their cue from interior design; this spring, Diane von Furstenberg is showing a look that combines shimmer, a checked pattern, leather and fur. It has many of the hallmarks of LDa Architecture & Interiors' winning living room above, which mingles a luscious navy blue velvet couch, tufted leather chairs, downy white benches and a playful mix of metals.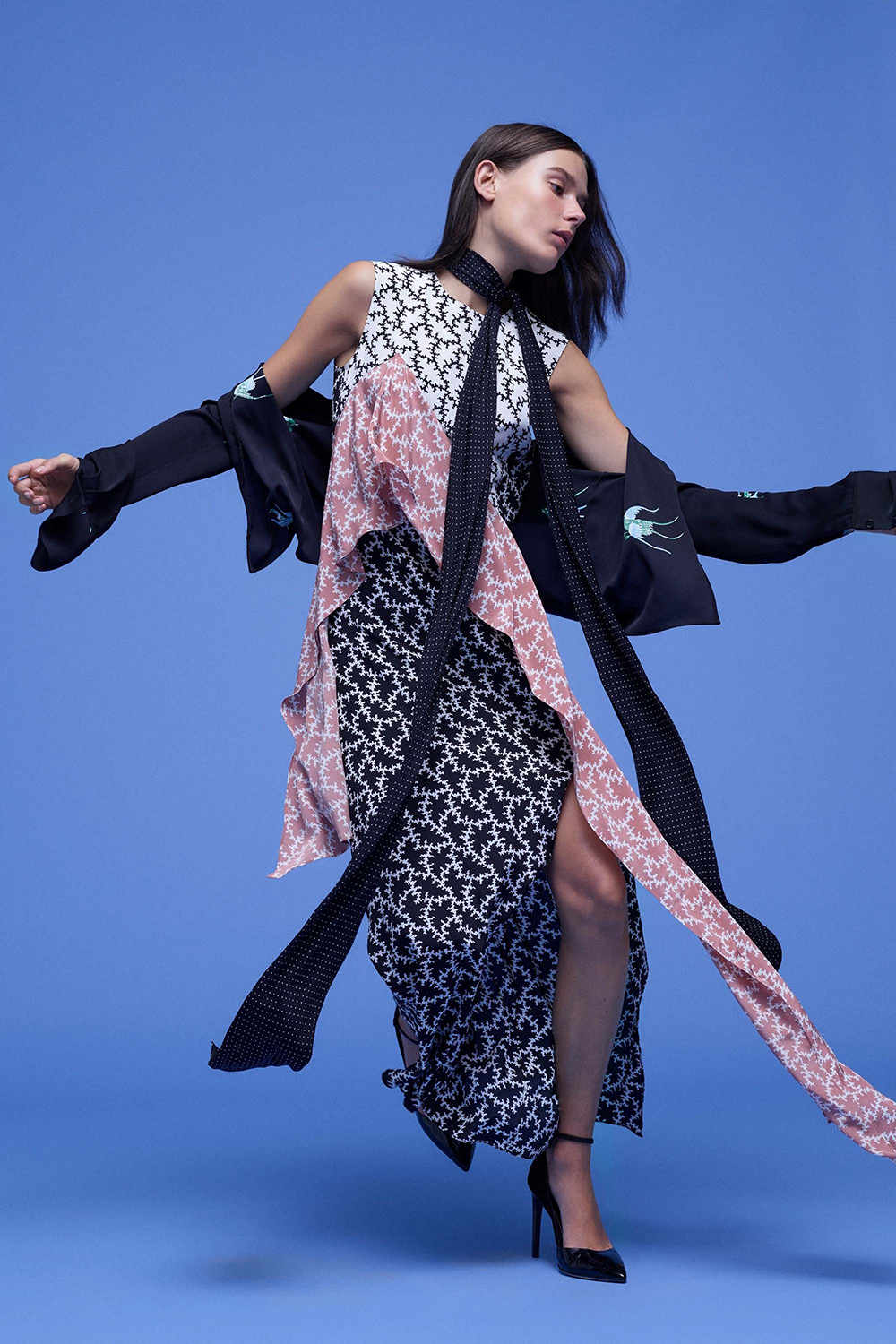 Diane von Furstenberg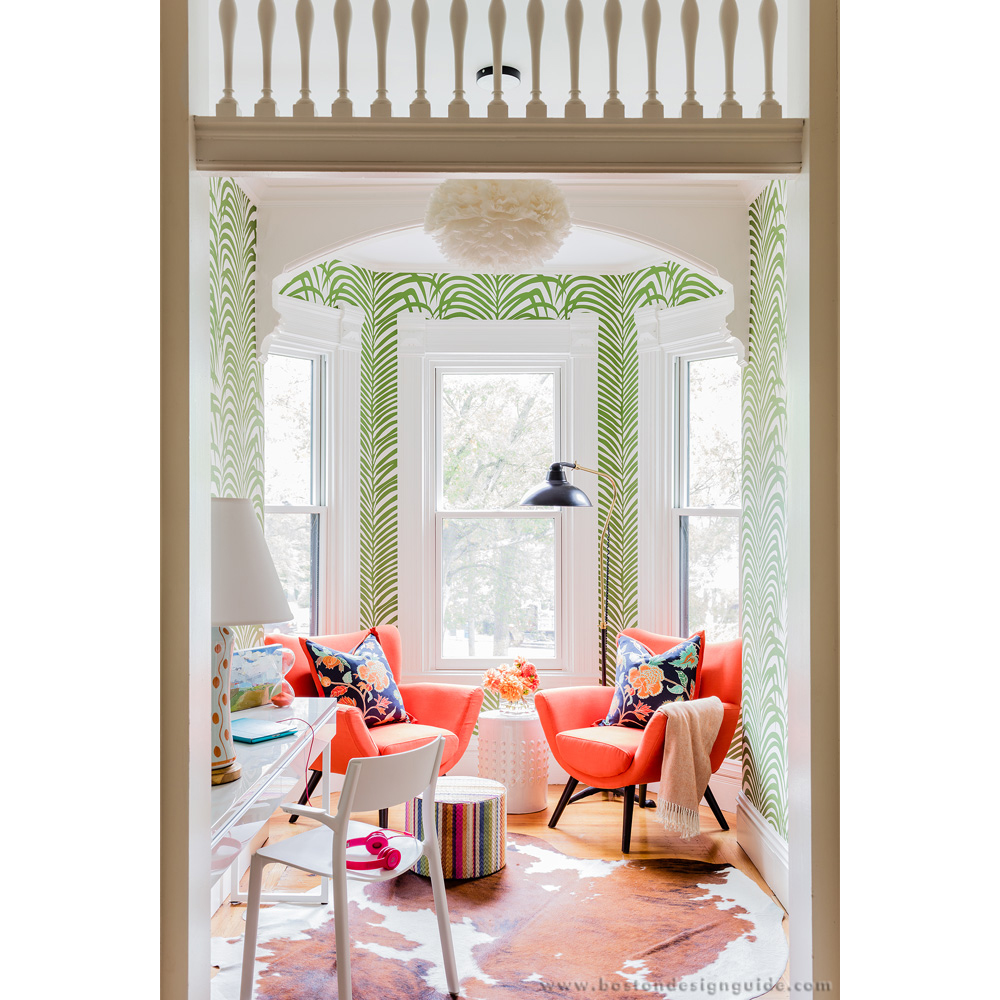 Elizabeth Home Decor and Design; Photo by Grow Photography (Raleigh, NC)
A well-conceived mix can conjure a carefree sensibility as well as a bit of whimsy. We love the free-spirited vibe and movement of Diane von Furstenberg's navy and rose dress, skinny scarf and breezy jacket, but are absolutely smitten with Elizabeth Home Decor and Design's light-hearted room above. This design could only be the work of a professional (read: don't try this at home); Benedict culls color, pattern, animal print, stripe and texture in a feel-good space that highlights its architecture.