October 3, 2017 | Sandy Giardi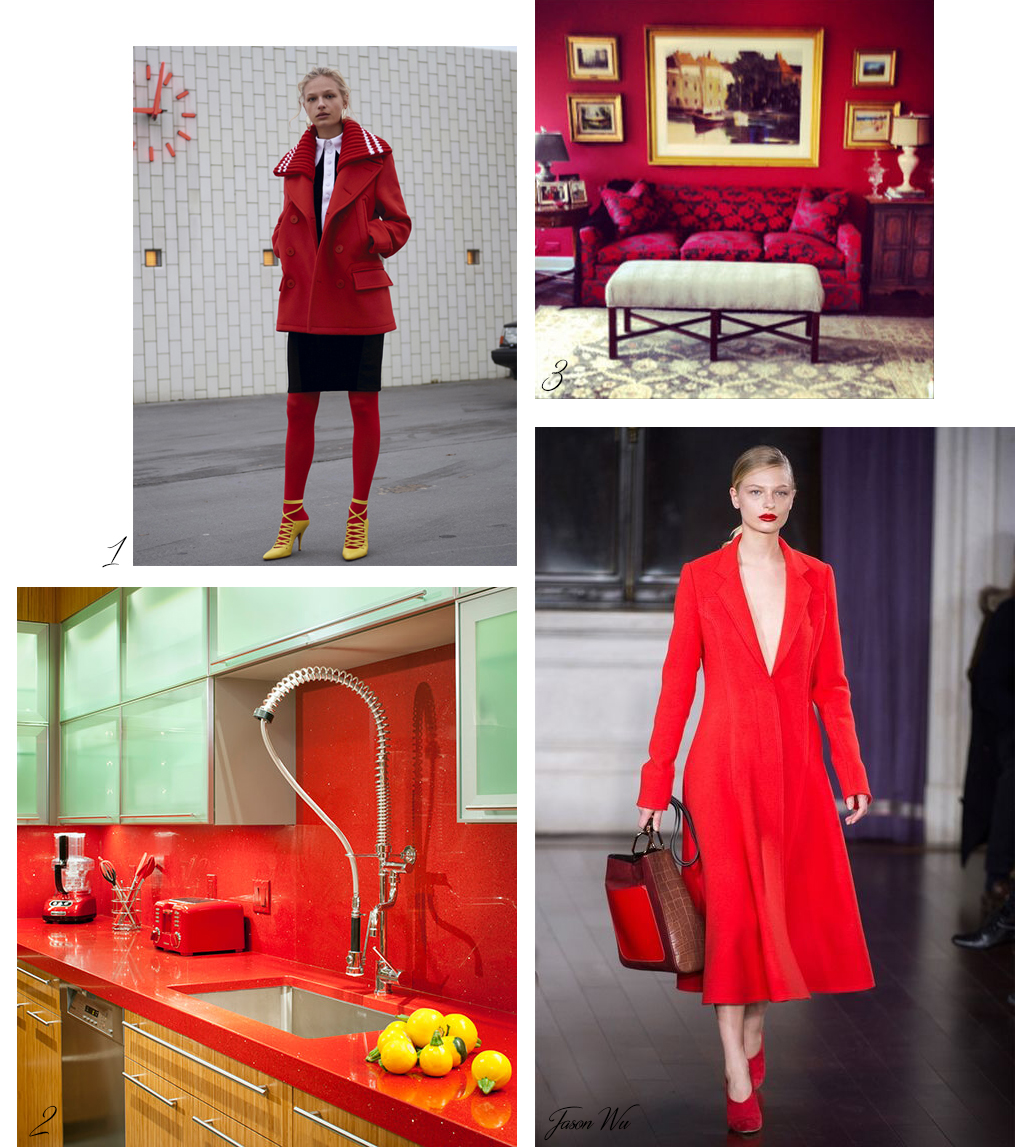 Every fall, we scour fashion magazines and the latest runway collections to see how the styles of top designers are finding expression in the home. We find that there is often a direct correlation between what is trending in our homes and what we are coveting for our closet. We bring you the first of five fashion installments....
5 Hot Fall Fashions in the Home
1. Seeing Red
Without question, fashion designers are layering on the red this season. Visionaries like Giorgio Armani, Proenza Schouler and Givenchy(1) are embracing the power color, whether layering it on head to toe, using it sparingly like an exclamation point—or somewhere in between.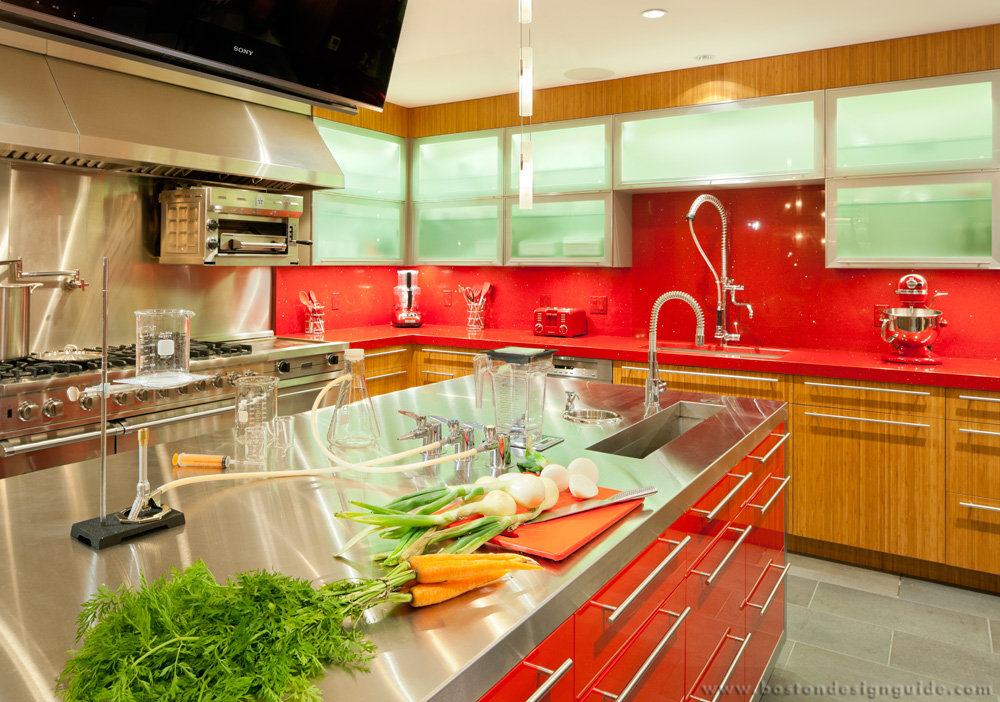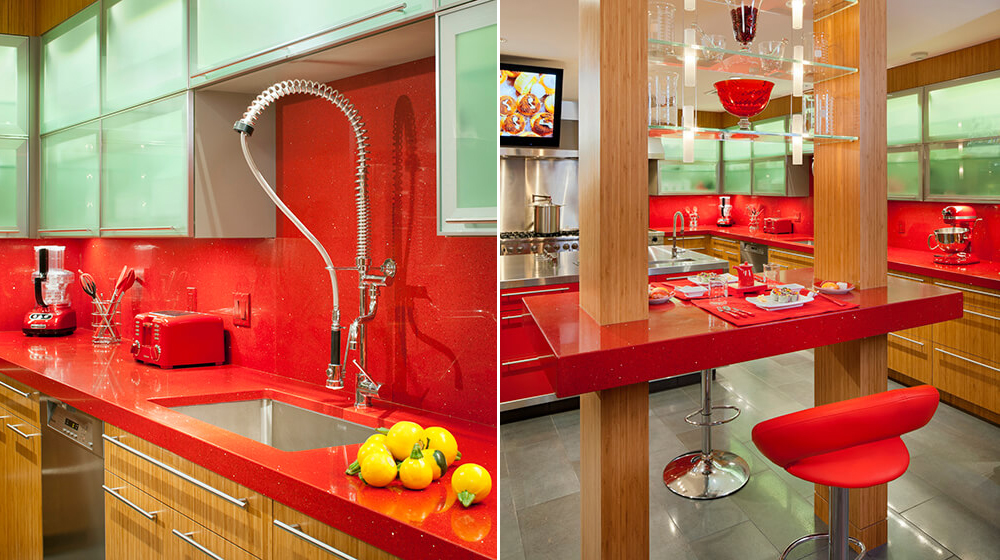 Interior design: Weena and Spook; Construction: Kistler and Knapp Builders; Architecture: LDa Architecture & Interiors; Photo by Greg Premru
(2) Interior designers Weena and Spook use a bright, high-lacquer red to outfit a sushi bar and test kitchen for a foodie and cocktail mixologist. The color choice has a galvanizing effect on this specialized space, and looks smashing against the stainless steel of the oversized island and range hood, vintage Coke bottle green of the glass cabinets and caramel-colored millwork.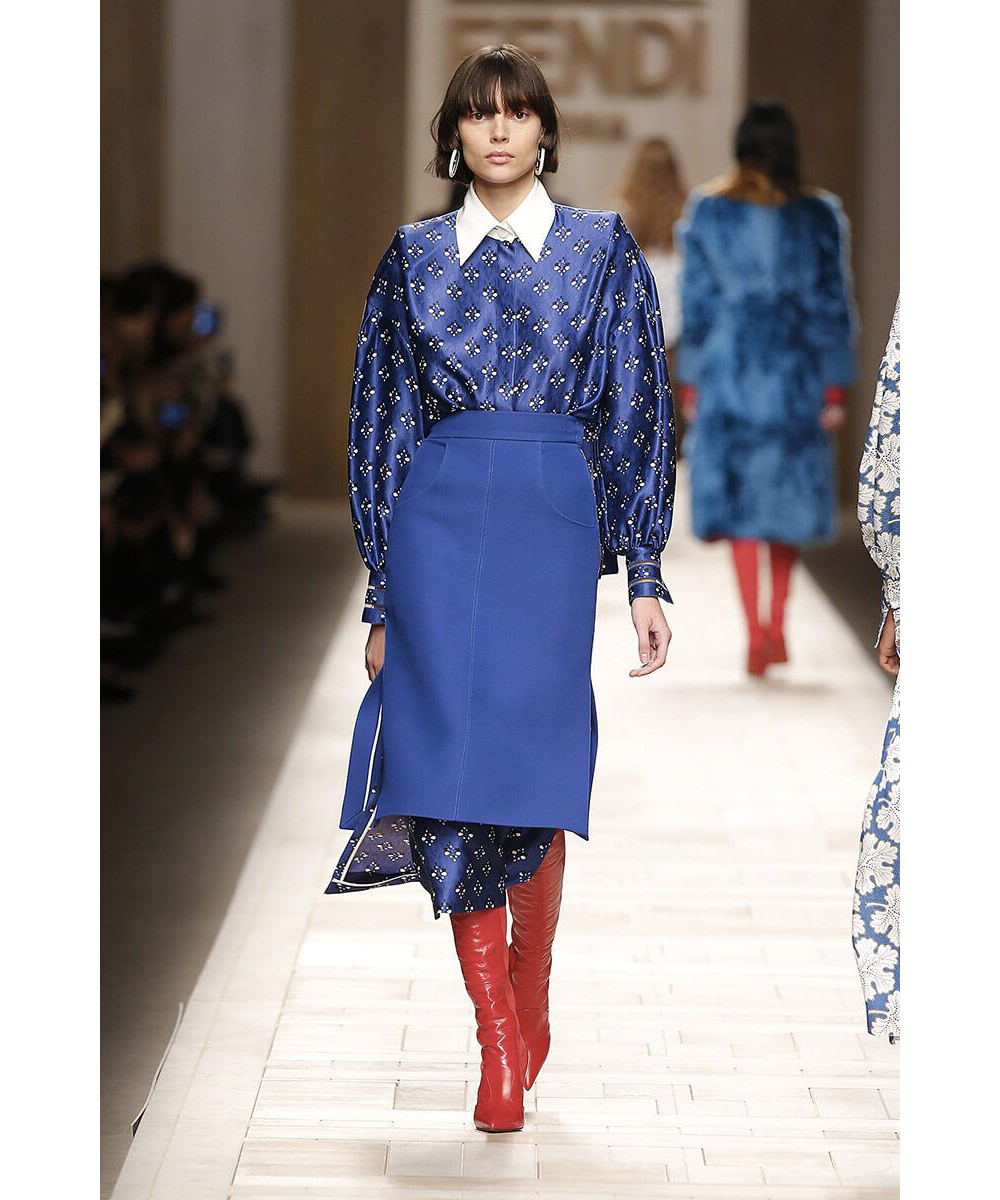 Fendi
Interior designer Bill Barr of Surroundings Home takes a page from Fendi's lookbook by adding crimson-colored furnishings to a study in Dover. The red leather ottoman and armchair bring punch to an otherwise classic setting, playing off the stripe of the comfy navy plaid and the swirled pattern of cream-colored accent pillows. The inclusion of red keeps the gentleman's retreat from coming off as too masculine; plus, it looks fabulous against the handsome mahogany millwork.

Surroundings Home
(3) Surroundings Home goes even more dramatic in the living room of a condo in the Gold Coast area of Chicago, drenching an entire wall in a Benjamin Moore red. In this design vignette, Barr taps into two fall trends in one. He goes all in on garnet, punctuating the hue with plenty of artwork in gilded frames, and works in a vintage floral look for the sofa. The upholstery of the settee echoes the red of the walls in its pattern, and employs a luxe satiny purple tone as a counterpoint.
See all Hot Fall Fashions in the Home:
1. Seeing Red
2. Vintage Florals
3. Hot Chocolate
4. Glamour!
5. Metallics