January 9, 2017 | carly stewart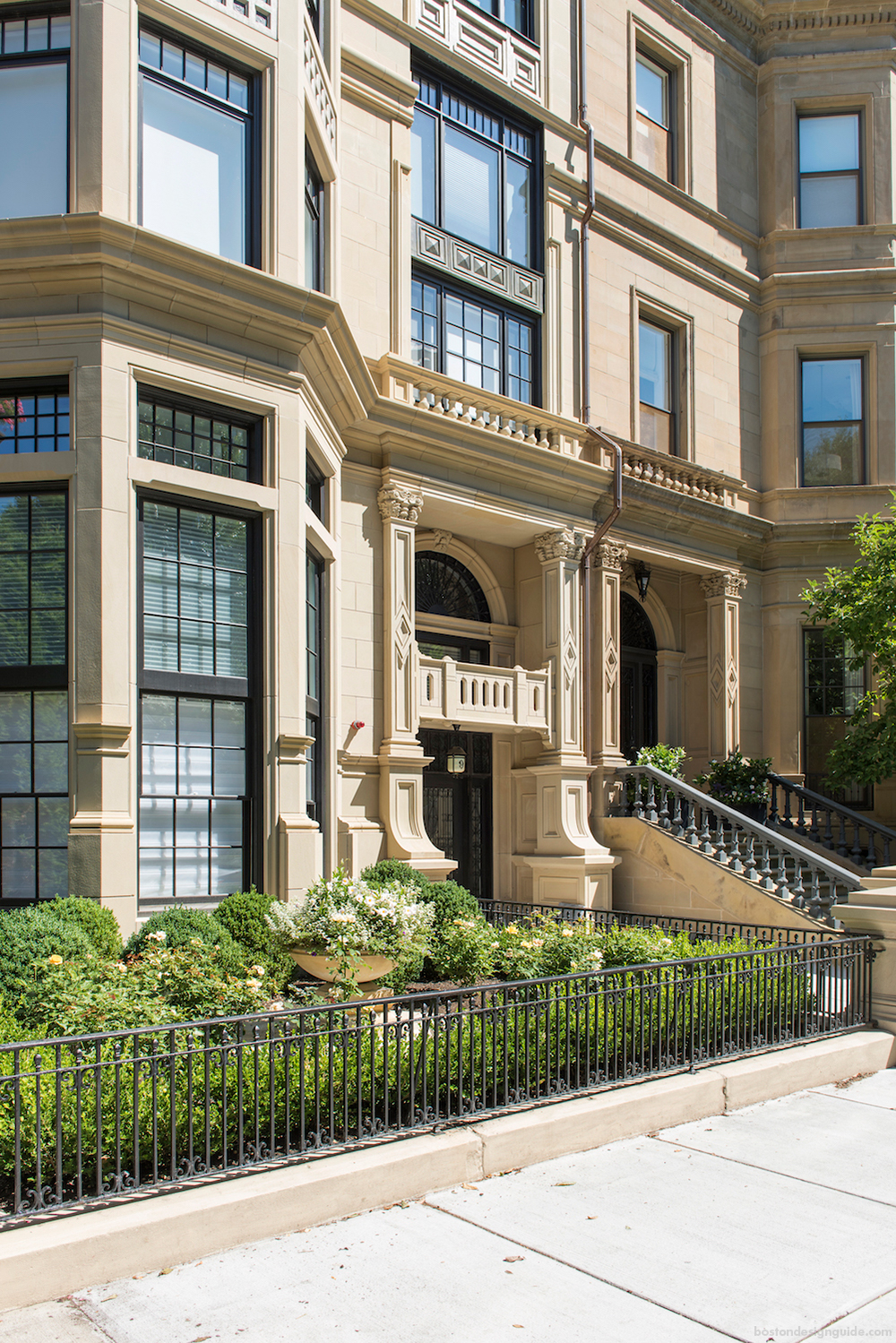 9 Commonwealth Avenue, Boston, MA – a newly restored and renovated residence receives acclaimed Pinnacle Award.
(Main Image: Photo by Peter Vanderwarker)


Before & After images of 9 Commonwealth Avenue façade
A seven-story French Academic style townhouse, built in 1861, was originally designed as one of two symmetrically designed homes, 7 and 9 Commonwealth Avenue. Each home incorporated a bay extending through the mansard roof. In 1870, 9 Commonwealth Avenue was sold to Otis Norcross – an importer and crockery dealer, and former Mayor of Boston. The home remained in the Norcross family until 1937 when it was sold to a realty company.
The entry and stairs were eliminated to make way for two additional floors under the direction of the new owners. The now extinct Nova Scotia limestone façade was eliminated and replaced with minimally detailed brick and precast concrete, and the mansard roof was removed. These changes resulted in an under-scaled entry, awkward window proportions and undistinguished materials which were all uncharacteristic for the Back Bay neighborhood.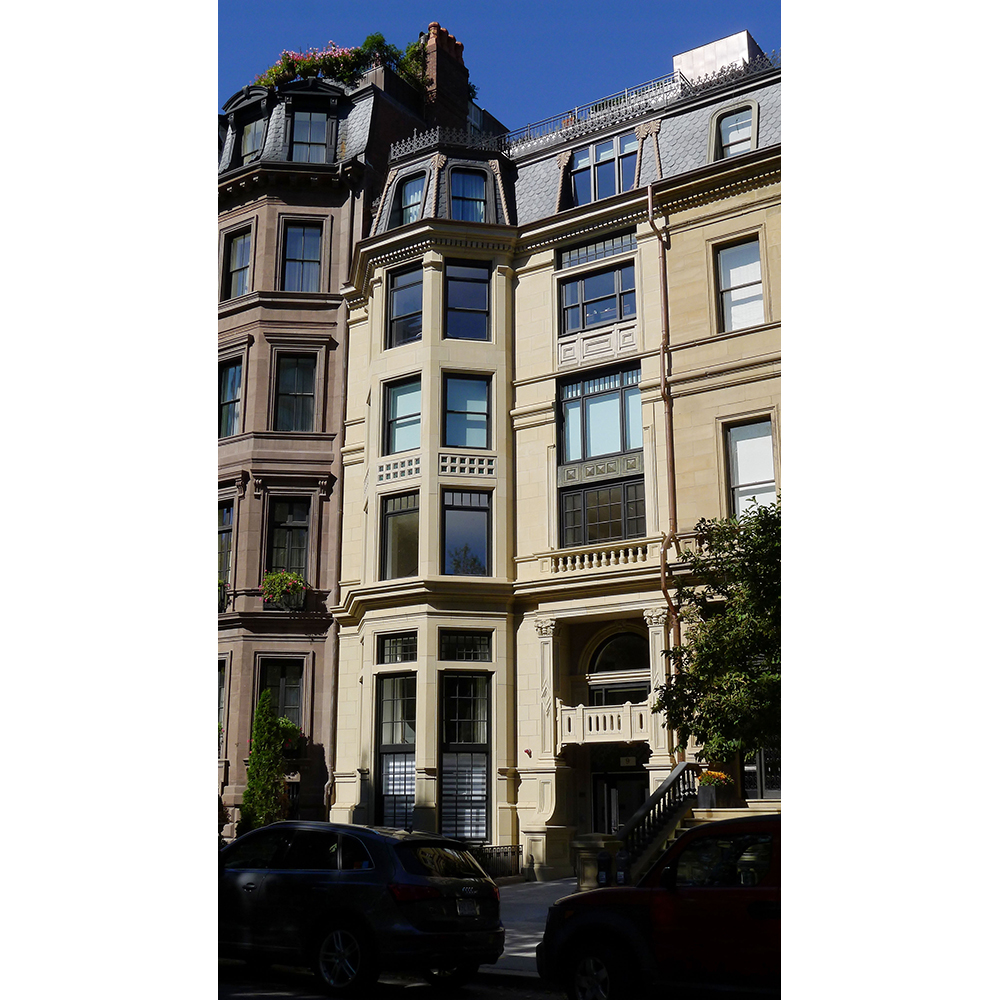 Photography by Adam Gilmore
To recapture the spirit of the original building, the architect focused the new building's design on elements reminiscent of the French Academic style. The elegant two-story entry with flanking pilasters and decorative detailing allows the balustrade above to reconnect with the sister building. The shallow porch protects the new recessed vestibule.
New windows are grouped to elongate their apparent proportions and help hide the misalignment of the two added floors. The architect, Meyer & Meyer Architecture and Interiors, reestablished the horizontal banding of the twin structure by strategically placing cornice lines, belt courses, and stone coursing.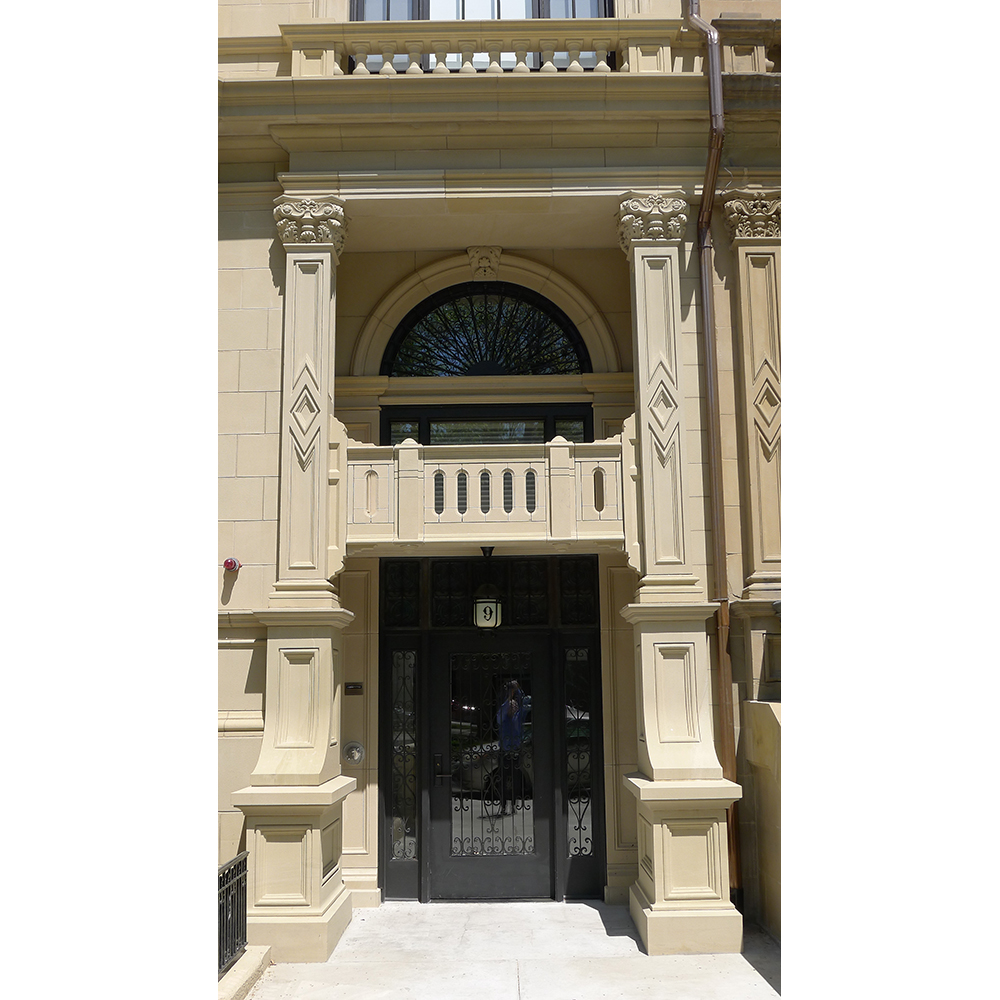 Photography by Adam Gilmore
By reviving the true mansard with scalloped slate and capping it with matching metalwork, the top floors appear continuous. The reduced size of the elevator head house was set back from street view.
The carved limestone panels, belt courses, and cornices, as well as the bronze panels, scalloped slate mansard roof and crested wrought iron railing all work to support the new façade's proportions and classic styling to be more compatible with its original twin.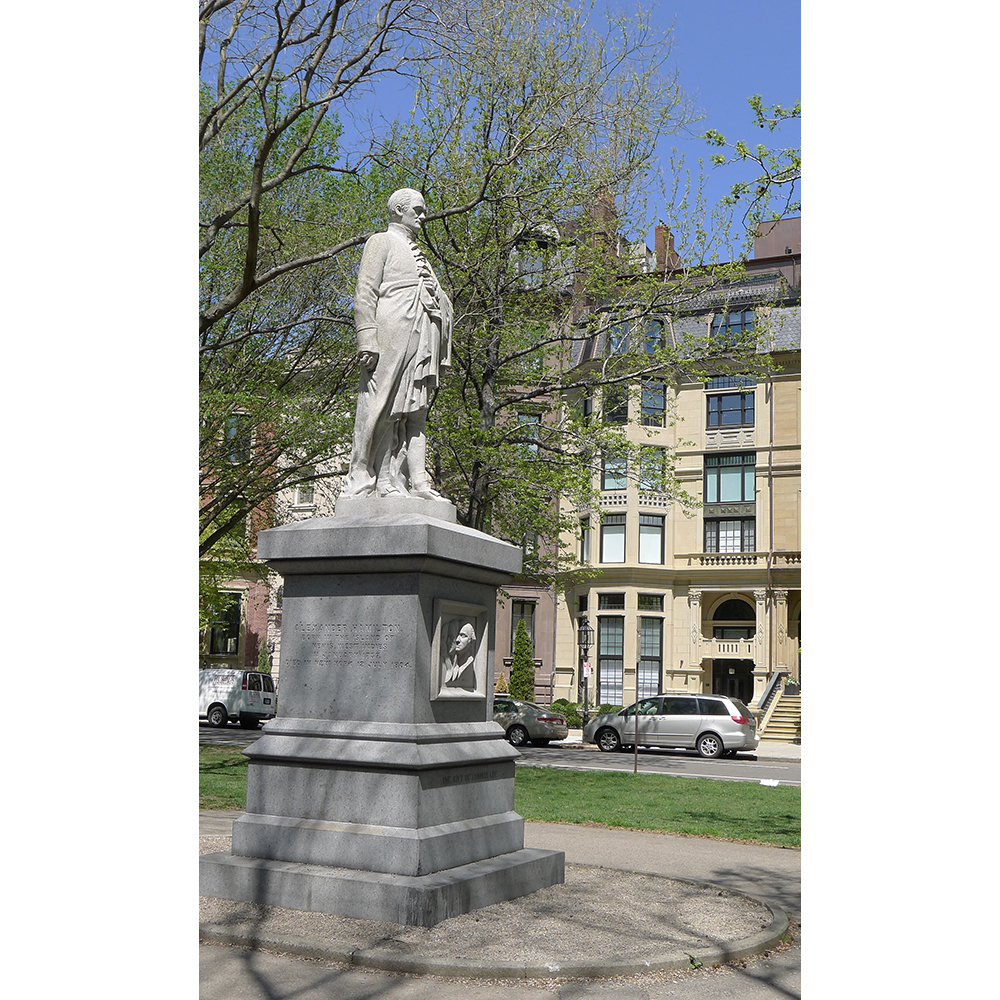 Photography by Adam Gilmore
Meyer & Meyer, Inc. Architecture and Interiors Receives 2016 Pinnacle Merit Award
The restoration and design of 9 Commonwealth Avenue, Boston, MA by Meyer & Meyer, Inc. Architecture and Interiors received a Merit Award in the venerable 2016 PINNACLE AWARDS. Sponsored by the Marble Institute of America, "the highly coveted Pinnacle awards are given to projects whose beauty, creativity, ingenuity, and craftsmanship exemplify professional mastery in the use of natural stone in commercial and residential applications." The project was entered by Vermont Stone Art who provided the creamy buff exterior limestone. http://www.vermontstoneart.com
Learn more about Meyer & Meyer, Inc. Architecture and Interiors
Contact: Debra LaPorte Communications
debra@debralaporte.com