February 24, 2015 | Anonymous
Chances are, if you've got a dog, you will do anything to make his or her space more comfortable and liveable. There are tons of great options for creating a home that will suit both you and your four-legged friend. 
This built-in dog house is practical, beautiful, and provides the perfect cozy abode for your pet. The space works as a crate at night for your dog to sleep in, and as a hang-out space for him or her during the day.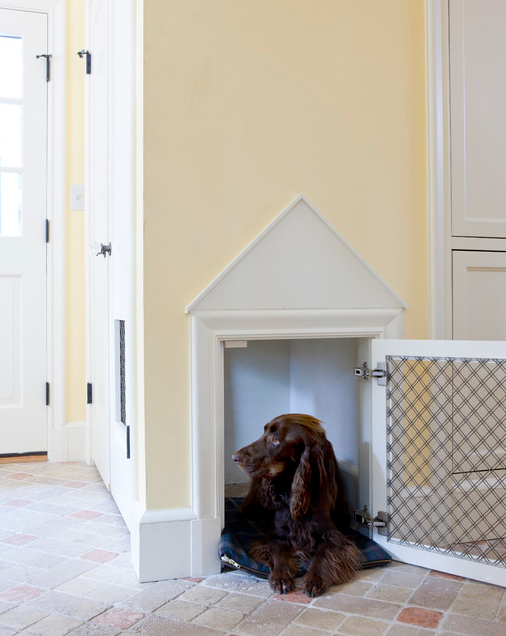 Architecture by LDa Architecture & Interiors
Small details can go a long way when planning for a pet in your space. Below, a pull-out drawer houses your dog's food and water, keeping it elevated off the ground and able to be easily put away when not in use.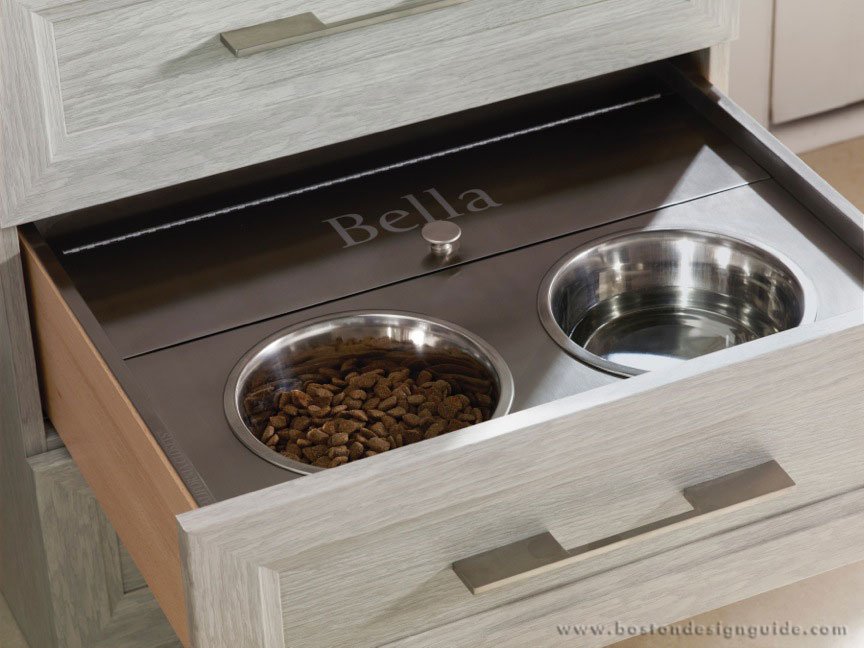 The kitchen below takes a similar approach by incorporating the dog's eating and drinking station into a recess at the end of the kitchen counter, keeping it out of the way but easily accessible for the dog.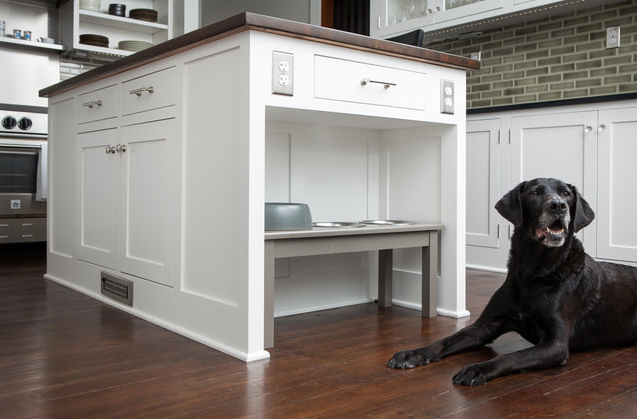 Buckenmeyer Architecture
The laundry room is another great place to create a comfortable space for your dog. The laundry room below incorporates a cozy dog bed, a large soft rug, and even a dog shower. A dog shower is a great idea especially for larger dogs, and lets you bathe your dog easily.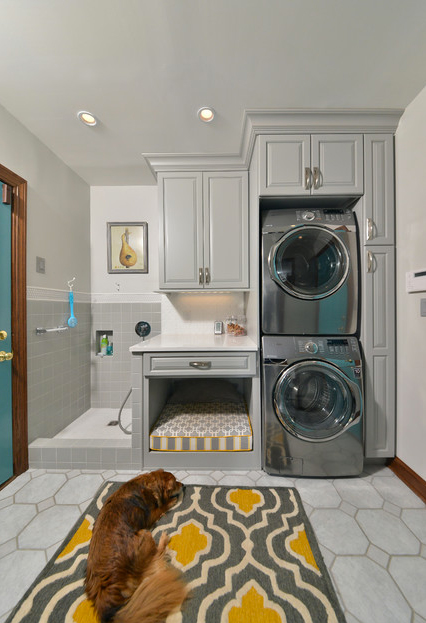 Artistic Renovations of Ohio LLC
Or, you may decide that your dog needs a full room to him or herself. Wood-Mode constructed a beautiful and functional pet parlor, which includes a spacious dog bath, a food and water station, and a place to store dog toys and bones.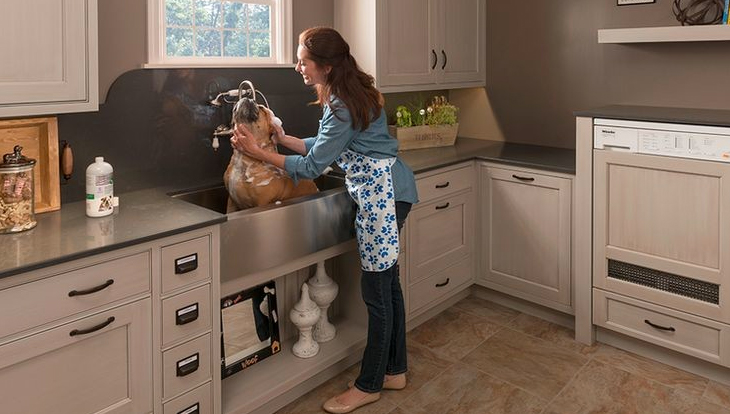 Wood-Mode
The room has ample cabinet space for storing dog food, leashes, and any other necessities.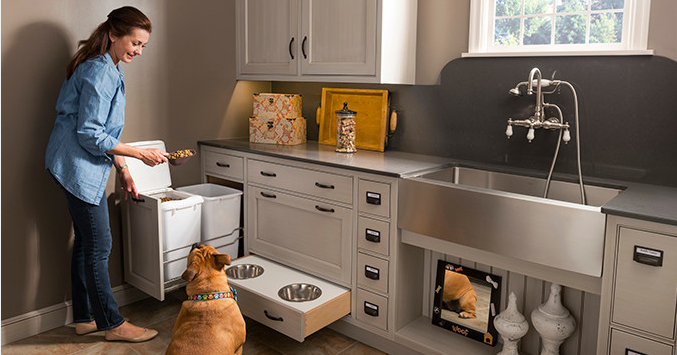 Wood-Mode
A washer and dryer fit into the large room as well, making this space functional as both a pet parlor and a laundry room.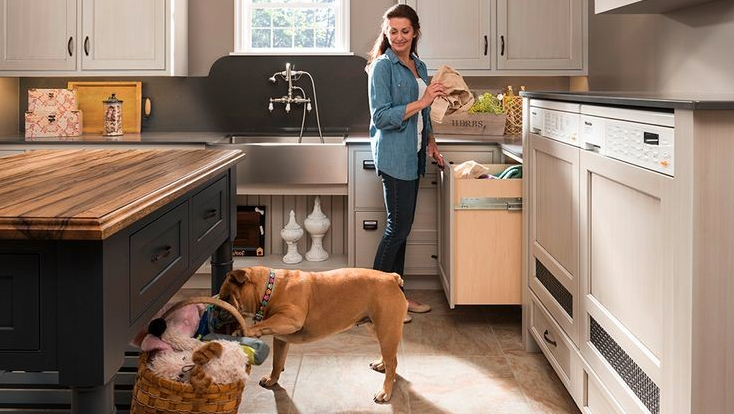 Wood-Mode
If you have multiple dogs, a dog mudroom may help you keep supplies organized and easily accessible. The space below is bright and functional without sacrificing on beauty or craftsmanship.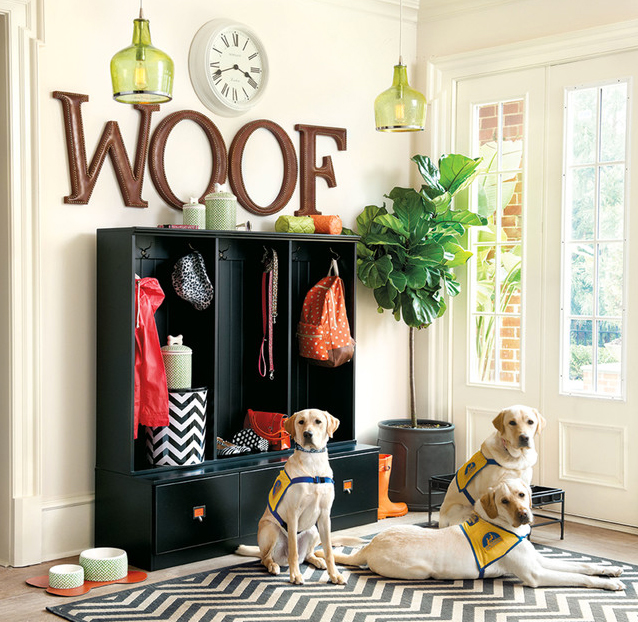 Ballard Designs