February 14, 2017 | Carly Stewart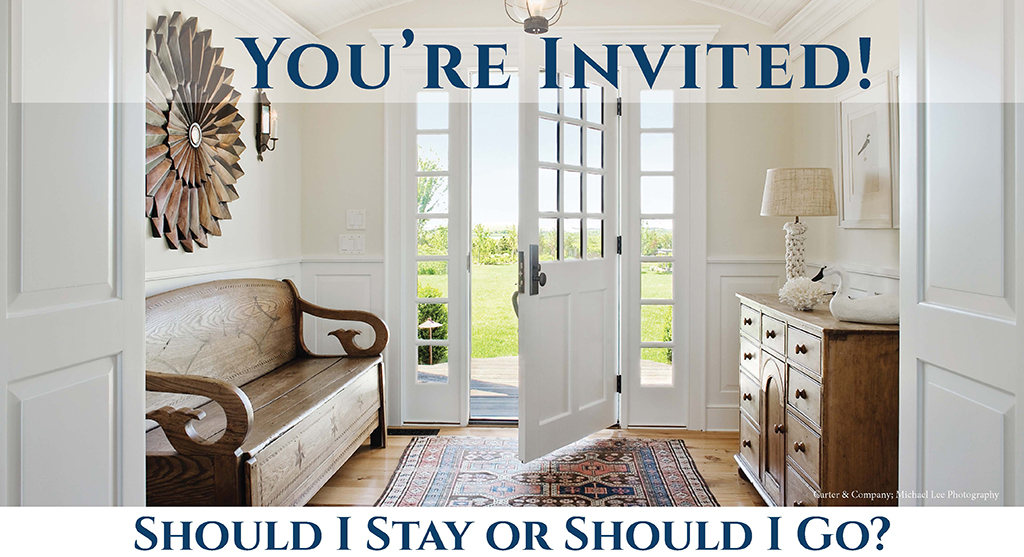 Confused about whether you should renovate or move? Staying in your home and looking to learn more about the latest home décor trends? Planning on selling and want to ensure you get the most money?
Join us for an evening of experts sharing the essentials on loving or listing your home.
WHEN:
Thursday, March 9th • 6:30 – 9:00 p.m.
WHERE:
Boston Design Guide / The Organic Mattress / Clapper's Home & Hearth • 348 Boston Post Rd • Sudbury, MA 01776
RSVP: 
Kindly appreciated but not required, email info@bostondesignguide.com

Topics discussed in order below. Panel discussion begins at 7pm followed by an open Q&A. Bring your photos and questions to get direct advice from the professionals.
HOME SWEET HOME
Home Decor Trends.....Beyond Paint and Pillows. Making Your House A Home.
Presenting: Barbara Kotzen
RENO ROI
Should I Stay Or Should I Go? What Will It Cost And Can I Make My Investment Back?
Presenting: Jan Gleysteen and Jon Wardwell
THE SAVVY SELLER
Getting Your Home Ready To List. Tips on Curb Appeal, Staging and Decluttering
Presenting: Michael Wasser and Jody Trail
Appetizers and refreshments will be served compliments of Duck Soup and Organic Mattress.  Event is free and open to the public.