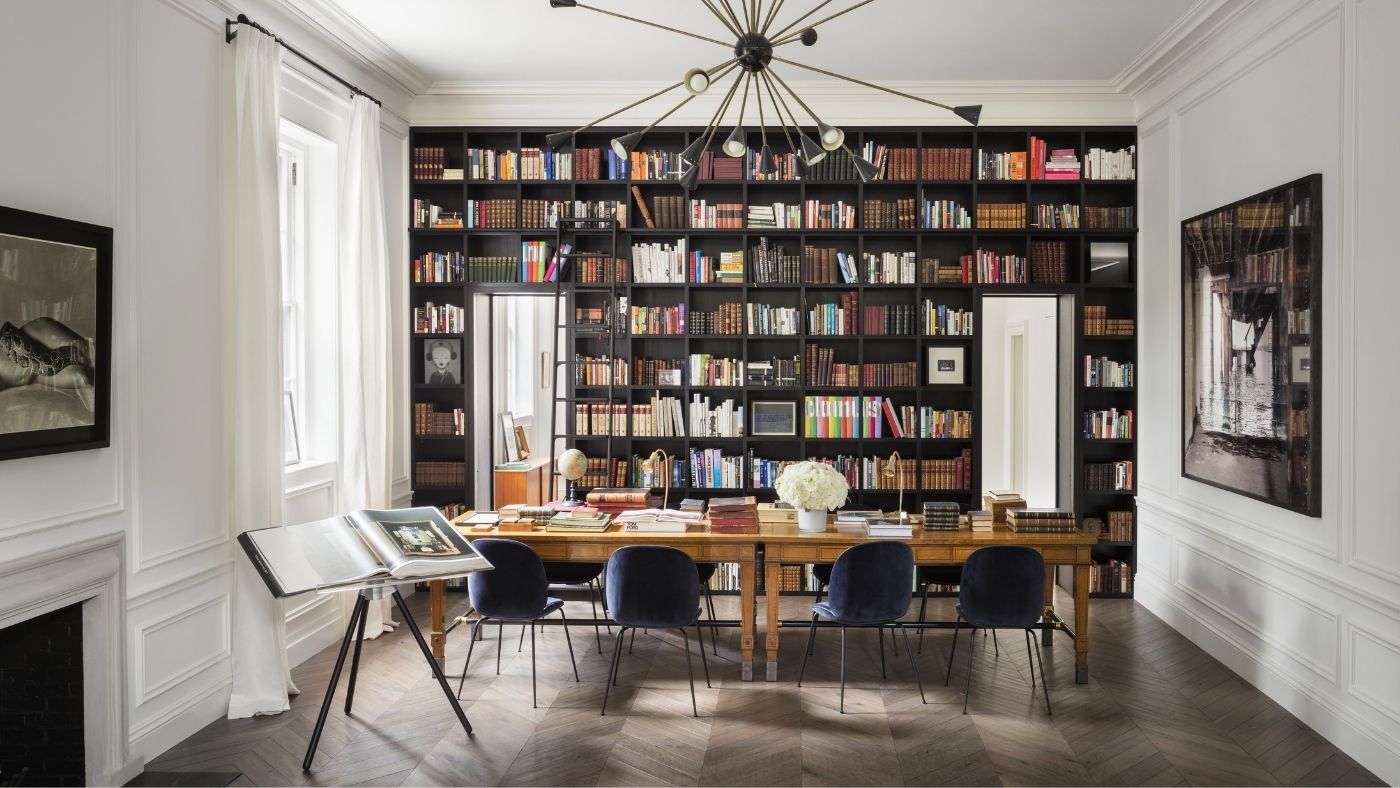 Unique Valentine's Day Gifts That Last:
For Valentine's Day 2022, BDG revisits our archives to inspire you with our favorite gift ideas from projects created by our clients for the people they love. 
What does that special person in your life really want for Valentine's Day? For many of us this day is peppered with gift ideas that can seem too generic to capture the special connection we feel with the person we love. At BDG we believe passion is the fuel that sparks beautiful design so, while flowers or candy are lovely, this year we want to inspire our readers with gift ideas that show love not only one day a year (or for the few days it takes to eat the chocolate!), but for many years to come. 
Take a walk through our archives with us as we share the most stunning design projects created by our clients over the years as unique, personalized gifts for the person in their life they loved the most - and maybe be inspired to create something for your Valentine that will show them how much you care.
Cover photo: A beautiful custom library and study by SeaDar Construction and Steven Harris Architects is the perfect gift to bring your loved one happiness for years to come. Photo by Scott Frances/OTTO Photography.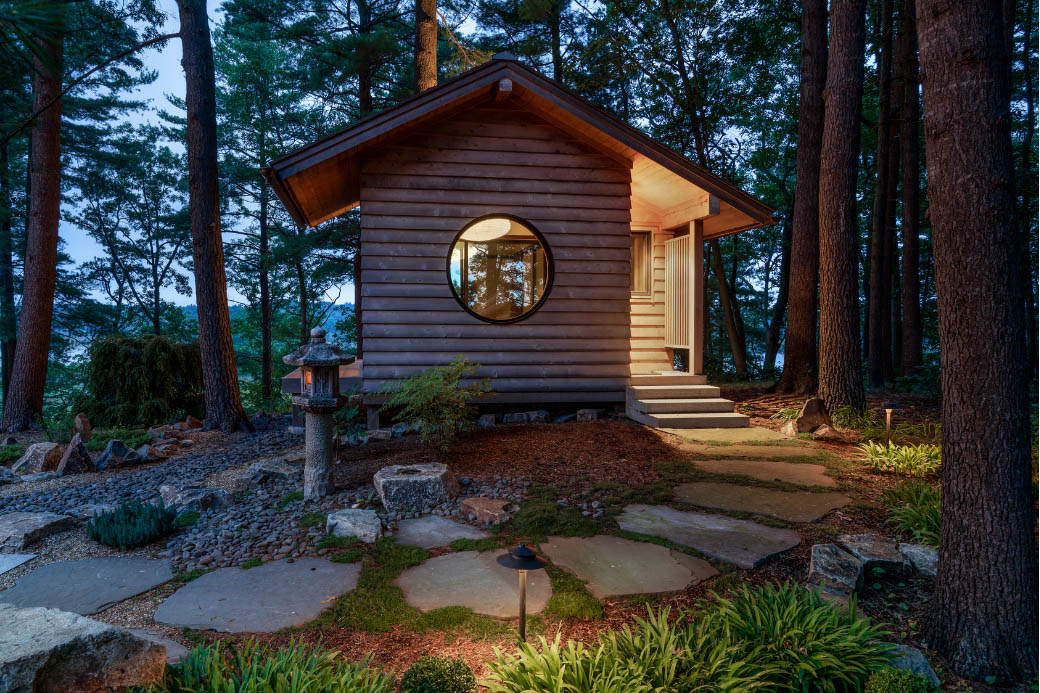 A delightful Japanese teahouse by C2MG Builders presents a serene ambience in a nighttime garden. Photo by Warren Patterson Photography.
A Japanese tea house - for harmony in your home.
Elevating the concept of luxury gifts to even greater heights, if zen is what your partner needs we recommend taking inspiration from this Japanese tea house created by a husband for his wife. Surrounded by simple beauty and the harmony of nature, this is the ideal oasis for your Valentine to practice meditation. The gift of peace, quiet, and relaxation: priceless!
A yoga studio - for many healthy years together.  
Fitness is a key component of a healthy, happy life. So is a spouse who understands your needs! One lucky lady was treated to a beautiful yoga room to stretch, flex, strengthen, and take a big breath of relief. If balance and wellness is what your loved one is craving, creating a private space for them to feel healthy is the perfect way to show your love.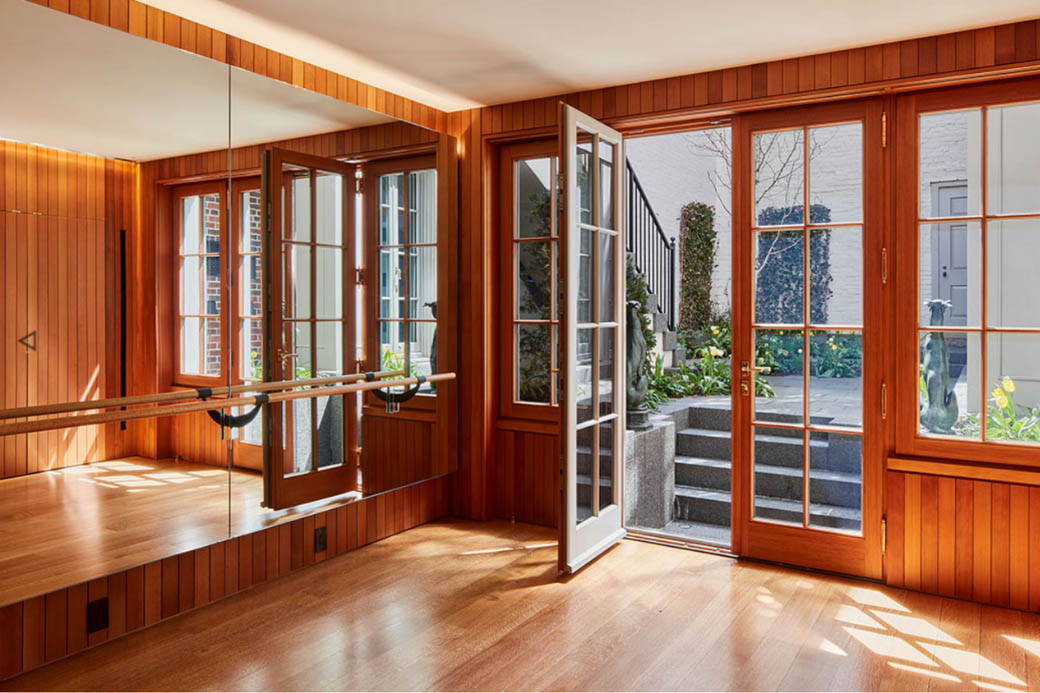 Warm wood blends with mirrored light in this inviting yoga studio by Catherine Truman Architects. Photo by Jane Messinger Photography.
An arts and crafts room - to inspire their creativity.
Hobbies are an opportunity to take a break from the cares, worries, obligations, and responsibilities of a busy life. It's you time. One of our favorite BDG projects was a custom craft room built by a husband to encourage his wife's artistic pursuits, so if art is your partner's cup of tea we recommend building them a special space to express their passion. If this doesn't get the creative juices flowing, we don't know what will!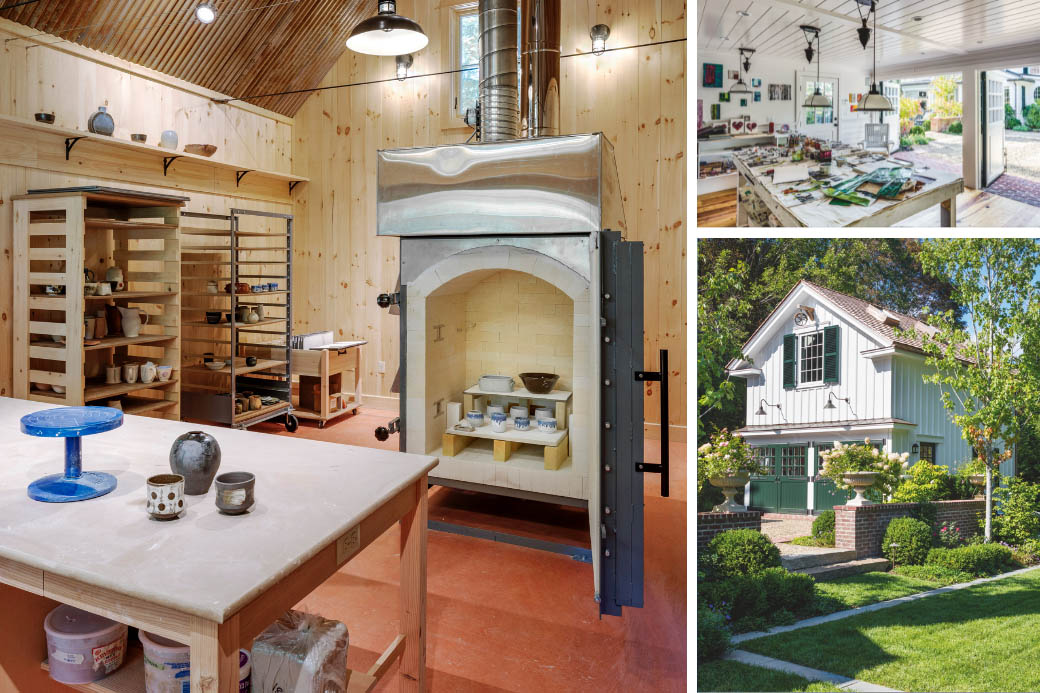 This pottery room by Battle Architects is the perfect space for your Valentine to find their creative inspiration, or this arts and crafts studio by Patrick Ahearn Architects and The Chelsea Company. Landsape Design and Construction by a Blade of Grass. Photos by Greg Premru Photography. 
A wine cellar - to enjoy the fruits of your love.
A nice bottle of their favorite red or white is an excellent Valentine's Day gift. But why not go a step further? Wine cellars don't have to be relegated to the actual cellar; with a bit of creativity, you can turn an unused corner, an uninspiring home bar, or a pantry into a connoisseur's dream. (And, of course, you can also add a bottle to the collection!)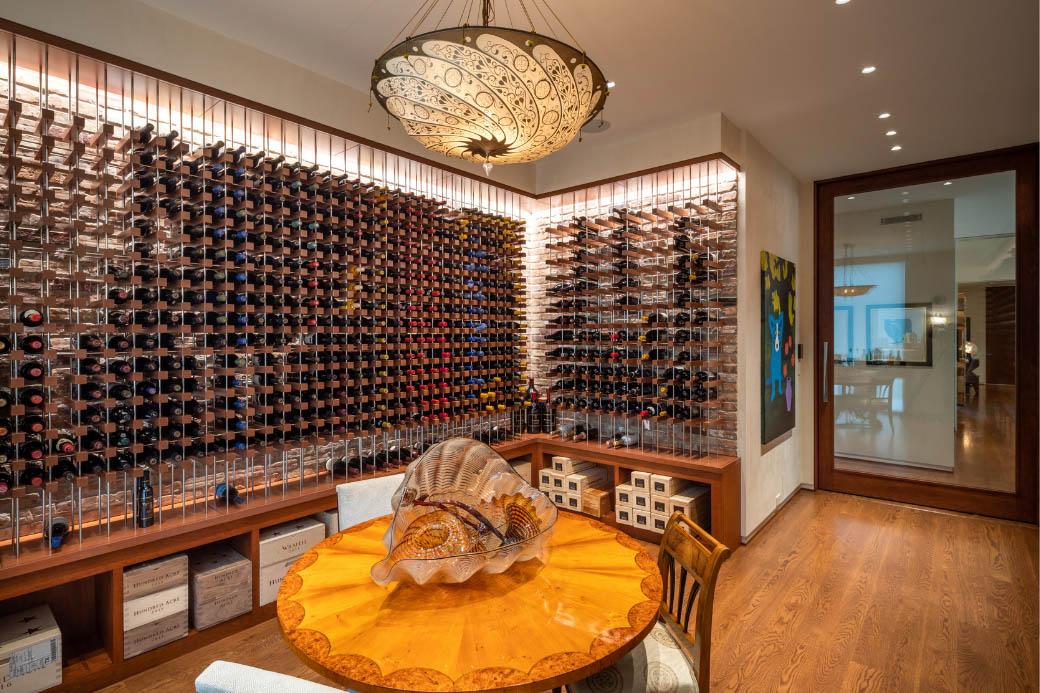 A stunning modern wine cellar by Charles River Wine Cellars and Vinium Architectural Wine Storage.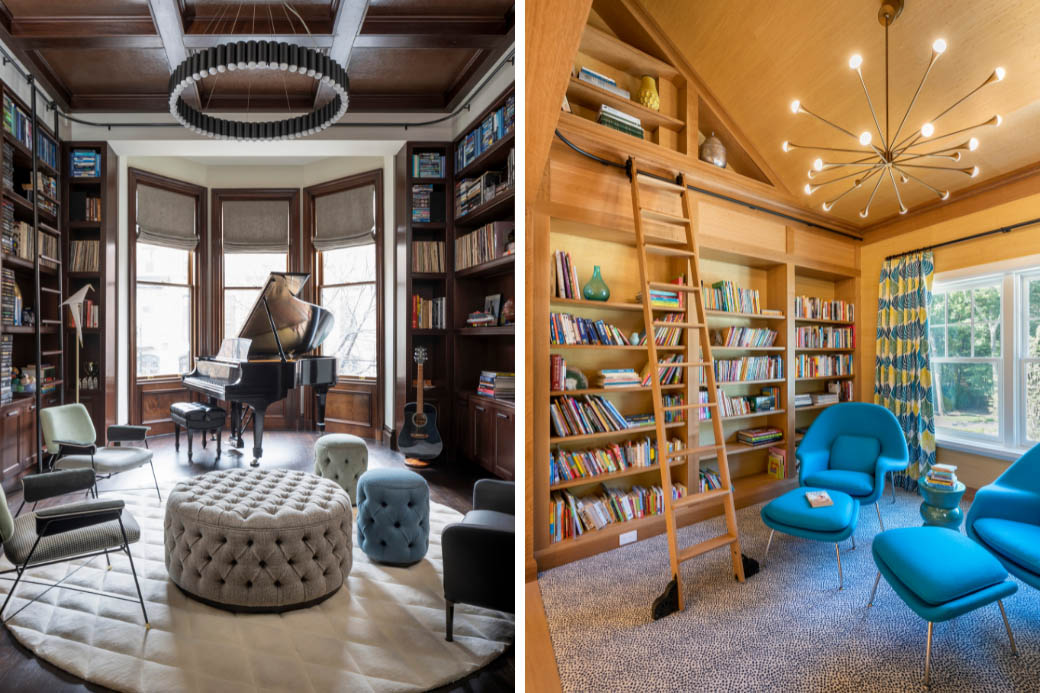 A traditional take on a classic library and music room by SeaDar Construction (photo by Michael Stavaridis) could be the perfect place for your loved one, or this modern library from KVC Builders, Catalano Architects, and Katie Rosenfeld & Co. (photo by Nat Rea Photography).
A library - to carry them to far-off places.
For some, there is nothing as satisfying as inhaling the scent of a book and anticipating the stories that will unfold within its pages. Libraries are sanctuaries for bibliophiles; giving the exceptionally sentimental gift of quiet, reflection, contemplation, and entertainment makes you the hero of your love story this Valentine's Day and every day to come.
Written by Katie Mientka, edited by Anna Mallard
Now that you've been inspired, how will you show the special person in your life how much you care — not just today, but always? Browse through our blogs or search our directory for resources to inspire your next design project or sentimental gift.